Best Online Tarot Card Reading Sites – 2021 Update
It's not uncommon to search for guidance in life. Relying solely on your own understanding can be incredibly limiting, as your perceptual filter is based entirely on your personal experiences. Factor in the many responsibilities you have that pull you in different directions, and you have the perfect recipe for persistent frustration and uncertainty. When you're in this place, clarity sounds like a welcome oasis in the middle of a scorching desert. In situations like these, a tarot card reading can be just the right antidote to bring you from seeming vertigo to a place of centeredness and peace.
There are many memories and behavior patterns held within your subconscious mind. Tarot card readings give you the gift of access into these hidden knowledge portals, which let you see the depth of your own wisdom. No matter what the uncertainty is you're facing, whether it be financial, personal, or professional, a tarot card reading can give you the insight you're searching for. 
To help you out, here's a list of the top three tarot card reading sites. Below, each website is summarized to give you a look into how they work, and some pros and cons are listed for each service for your benefit. The end of this article answers some frequently asked questions and helps you prepare for your first reading. Even if this isn't your first time seeking out a tarot card reading online, you'll still find some important information in the tips provided.
Top 3 Summary
Keen

– Best Overall for Premium Service

Kasamba

– Runner Up

Mysticsense

– Best for Connecting Through Video
Tarot Card Reading – Site Review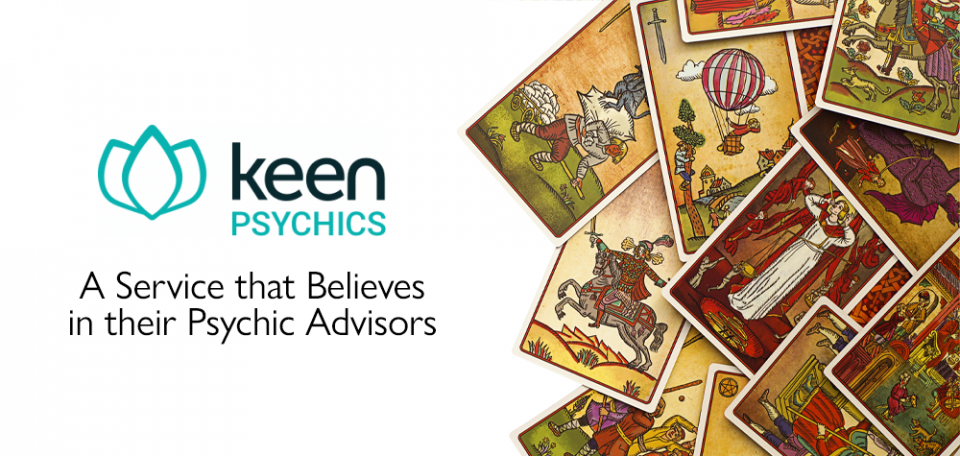 Pros:
Introductory offers for new customers

Easy to navigate website interface

Check out your horoscope directly on their website

Tune into Keen radio for spiritual advice and solutions for everyday problems

Read one of their many articles for advice on love, self-care, and more

Enjoy your first 10 minutes for only $1.99
Cons:
Video calls are not available
When you first enter the Keen website, you're greeted with a clean interface that immediately lists tarot card readers. You can view their featured photos, read a short introduction, check out their star ratings, how many readings they've conducted, and how long they have been interpreting tarot cards. Along with all of this information that's provided upfront, you can see what their rates are and if they offer any free minutes. Underneath their pricing, you have the option of calling your preferred reader or chatting with them online.
Most readers offer the first three minutes for free and then begin charging a per minute rate. On the lower end, you'll find readers who charge around $1.99 per minute and on the higher end, some readers charge about $9.99+ per minute. If you have a specific budget in mind, there is a filtering tool right at the top of the page, which lets you set your ideal price range. In addition, you can sort by availability: call, chat, or any.
When you click on the profile of a tarot card reader, you can learn more about their specialties, skills and methods, and what languages they speak. In addition, they include their unique approach to topics and share a bit more about themselves so you can get to know them before booking your first call or chat. For your first reading on Keen, you can choose from two introductory offers as a new customer. You can redeem three minutes free risk free or you can purchase 10 minutes for only $1.99. With the second option, you get a more in-depth reading, and your satisfaction is 100% guaranteed.
Keen has a great guarantee for all their customers. If your reading does not meet your expectations, they're committed to making it right. This is a service that believes in their psychic advisors, as they're generous with their credit back policy.
Click Here To Get 10 Minutes For Just $1.99 With Keen
Pros:
Quickly access psychic advisors who speak English & Spanish

View of tarot advisors provides a thorough summary

Their zodiac signs are provided upfront

Choose phone or chat options, depending on your preference

New clients connect with 3 free minutes
Cons:
Website experience could use an update
When you hop online to the Kasamba website, right away you can see a list of psychic readers along with their categories, languages, and credentials. There is a small square right next to their photo which tells you of their availability: green squares mean they are available right then while orange squares mean they are not available at that moment. Though each person has a different per minute rate, it's crossed out to show you the new promotion price.  
From this first page, you can also see how each person is rated on a five-star scale and how many years of experience they have. Once you click on over to view a psychic's full profile, you can learn more about them, as they're given space to formally introduce themselves and share more details about what a reading with them is like. Toward the bottom of the page, you can look through their ratings and reviews to get a better sense of the client experience. If you feel drawn to someone, you can look over their schedule to check their availability and make an appointment for your reading!
Kasamba is concerned with your overall satisfaction. They guarantee you'll love your reading and if you don't, simply contact customer support and they'll credit your account back up to $50. 
Click Here To Get 3 Free Minutes + 50% Off With Kasamba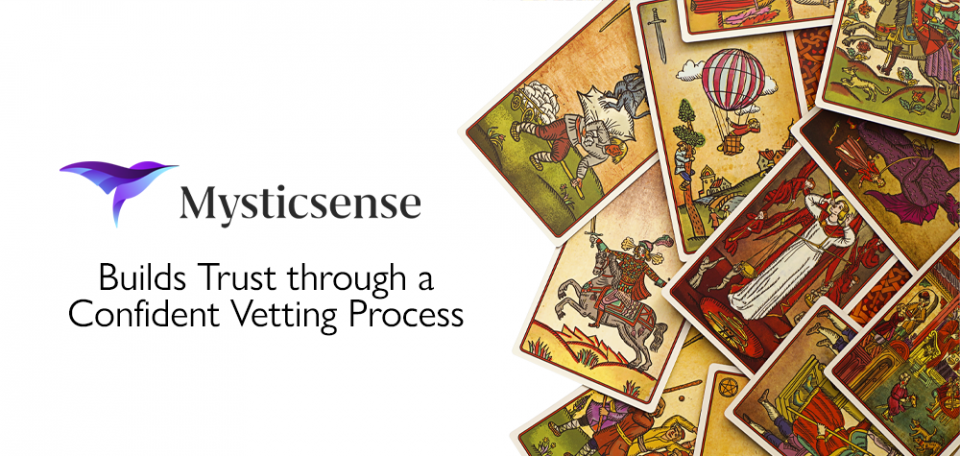 Pros:
Connect with a tarot advisor through video

Simple, easy to navigate website interface

Filtering options help you narrow down your preference

Main specialties are listed underneath each photo

Read your horoscope and enjoy informative articles right on their website

New customers can enjoy their first five minutes for free
Cons:
Individual profiles don't list any promotions
On the MysticSense website, you are immediately greeted with a host of profiles that include photos, reviews, specialties, and per minute rates. You can easily filter your search by status, specialties, tools, reading style, and more. Each tarot card reader can designate their availability, whether it be by phone, chat, or video call. You'll find many of the tarot card readers have per minute rates that range between $1.00 and $4.00. Plus, you'll note that per minute rates change depending on the method of communication – generally, chat is more affordable while video calls are more expensive.
Once you click on a profile, you can learn more about each tarot card reader. They list their main specialty right at the top and have an opportunity to list more specialties just beneath that. They also include their reading style, which is uber helpful when you're looking for someone who has a specific style. For example, if you're dealing with a very difficult and sensitive issue, you will probably want to ensure your tarot card reader has a compassionate style, versus a more direct approach, which can feel aggressive when you're already in a vulnerable state.
Tarot advisors are also given space to share more about themselves. Here, you can get to know them a little bit further, as there is no prompt for this answer, and they share what they feel is most important for you to know. From this page, you are also able to check out their reviews and see what kind of experience previous clients had with them. Finally, you can take a look at their schedule for chat, phone, and video, which allows you to pick the time that best works for you to connect.
MysticSense is straightforward about their vetting process, which is helpful because you know each person with a profile on their website has gone through a strict checking process that confirms their expertise and service offerings. This process brings comfort to new customers, as you can trust that the people you're connecting with are who they say they are and do what they say they do. With so many different types of websites and offerings online, this process is a necessity for any reputable organization and MysticSense makes it easy to trust their psychic advisors.
Click Here To Get 5 Free Minutes With MysticSense
What is Tarot Card Reading?
A tarot card reading is when a tarot card reader uses a deck of cards to obtain information about your past, present, and future. Each card has a different image and significance, and your tarot card reader is skilled with interpreting the meaning of each card once they're pulled. A tarot card reading generally begins with an inquiry, then the cards are drawn, and finally, they are interpreted for your understanding. However, not all readings begin with an inquiry. You can request an open reading as well and the cards will be drawn and interpreted based on what guidance is most important and beneficial for you on a grander scale. There are different kinds of tarot card decks, however you'll find that most contain 78 cards which are split between major and minor arcana.
The major arcana consists of 22 cards which represent a specific archetype (like tradition, love, and hope) and important moments in your life. They often represent things that are common experiences for humanity at large and create a basic foundational structure for your reading. The minor arcana gets a bit more specific and represents things that are unique to you as an individual. They represent your everyday experiences, including the decisions you make and the people you meet.
Tarot card readings do not give you instruction on actions you should or shouldn't take and they don't contain specifics about events in your future. Tarot is also not meant to answer 'yes or no' to your questions. Rather, they give you a general understanding of your life's possibilities, which allows you to make decisions for your life with greater insight guiding you.
How to prepare for a Tarot Card Reading?
If you have never had a tarot card reading, you may be wondering what you can do to prepare. Below are some tips for you to consider before your tarot card reading:
Keep your questions open-ended.
If you walk into your tarot card reading already knowing the answers to your questions, you're restricting the flow of the reading, which affects how well the cards can guide you. For instance, if you're facing an issue at home like conflict with an adult stepchild, instead of inquiring when they will move out, inquire how you can create more harmony in your relationship with them. With the first question, you create such a narrow avenue for an answer that the cards are limited in their ability to provide guidance. However, with the second question, you open up the question, permitting the cards to give you the insight you need to better navigate your situation at home.
When asking a focused question, find balance.
Similar to the advice above, when you formulate a question, ensure it is focused on a particular topic, but keep from littering it with too many details. For example, if you're inquiring about a romantic relationship that's in a bit of hot water, ask how you can invite harmony into your relationship with your partner, rather than inquiring how to adjust your work schedules to create more quality time. With the first question, you provide sufficient focus by addressing your relationship and your overall goal while also giving the cards enough space to formulate guidance for you. With the second question, there is too much specificity, which limits the way the cards can interact with you.
Avoid making your reading about others.
Although it's tempting to inquire about others, be careful with the way you pose your question, as the focus should remain on you. Ultimately, you can only control your own choices, so allow your tarot card reading to give you the guidance you need. For instance, if you're inquiring about a situation with your sibling who may be struggling with something like mental health, avoid asking what has triggered his or her difficult time. Rather, ask how you can best support him or her during this phase of their life. With the first question, you're inquiring about something specific to someone else, in this example, your sibling. With the second question, you are circling it back to yourself, which allows the cards to offer guidance specific to you.
Employ neutrality and positivity.
Sometimes, when approaching an outstanding issue, it's easy to have a limited perspective wherein you believe your opinion is the correct one. However, this is the wrong attitude to have when asking the tarot cards for guidance. For instance, instead of asking why your mother-in-law is always interfering too much with your relationship with your spouse, you can ask how you can gain a better understanding of your mother-in-law's motivations. With the first question, you've already taken a position. With the second question, you open up the reading, which allows the tarot cards to offer insight into the situation and provide you with information you may not have considered. Finally, keep your questions positive and forward-moving, always inquiring what you can do to better a situation, rather than why a situation occurred.
What to look for in online Tarot Card Reading?
There are two crucial aspects of a tarot card reading that improve your experience: your connection to your tarot card reader and his or her experience level.
When searching for a tarot card reader online, you are given access to their profiles, which list their specialties, expertise, and photo. To find someone you connect with strongly, take your time looking through profiles and focus only on those profiles you are truly drawn to. Once you come across a profile that truly resonates with you, reach out for a free initial reading to determine if that tarot card reader is a good match for you.
When your tarot card reader is very experienced, that studied knowledge comes through in your reading. If your tarot card reader is still a novice, you may find that the answers you receive are a bit ambiguous and inconsistent. This limited skill level also comes through with their interpretations of the cards, as their confidence may be lacking. This is also true when you work with a tarot card reader you don't share a strong connection with.
Look for someone who focuses on the specialty you require and check out their customer reviews to determine if previous customers have felt connected and received the guidance they needed.
How accurate are online Tarot Card Readings?
Online tarot card readings are just as accurate as an in-person reading. The distance doesn't affect the accuracy of your reading, in fact, it can actually be more beneficial than an in-person reading. When you're in-person, sometimes your own chaotic and confused energy can permeate the room and affect your reading, instead of helping it. However, when you're working with a tarot card reader online, they are given sufficient space to provide a reading from a relaxed and centered space, unaffected by your own energy.
Ultimately, how well you connect with your tarot advisor and how experienced he or she is will determine the accuracy of your reading. When choosing your tarot card reader, take your time and read through their profiles. Connect with those you feel most drawn to and don't be afraid to try more than one person. It may take a little trial and error before you find someone you feel genuinely connected to and when that happens, you'll be pleasantly surprised by how accurate and in-depth your tarot card reading can get.
What questions can I ask during a Tarot Reading?
If you're feeling confused and unsure about how to approach your tarot card reading, first know you're not the only one who feels this way. Below are included a couple of questions you can ask your tarot card reader, depending on your specific situation. Hopefully this will give you a better idea of how to approach your reading.
What goals should I prioritize for my near future?

What insight do I need to help me move forward following loss?

What can I do to attract a loving partner?

How can I maximize the opportunities around me right now?

What do I need to shift in my life to improve my overall wellbeing?
The way you phrase your questions determines how the cards are able to provide you with the guidance you need. The questions above are focused but open ended enough to allow the guidance to come through.
Online vs offline Tarot Card Reading, what's better?
Online tarot card readings offer a host of benefits that in-person, offline readings cannot. You have several choices for connecting with your tarot card reader, for instance. You may have a preference for chat or email options, or you may prefer a phone or video call instead. This versatility is ideal and provides you with the ability to tailor your reading to your preferred method of communication.
In addition, online tarot card readings are typically available 24/7, which allows you to get the guidance you seek around your own personal schedule. If you have to rely on a local tarot card reader, you are limited on this end, as they typically share a regular day schedule that likely conflicts with your own working schedule. Plus, if you're limited to only people in your local area, you are also restricted in the personality type and background of your tarot card reader. Since connection is one of the most vital aspects of a reading, when you have an entire network of people to choose from online, your chances of finding someone you connect with deeply vastly increase.
Another perk of working with someone online is the additional services they may offer, including astrological guidance, dream interpretation, and even energy healing.
Can free online Tarot Card Readings be trusted?
Although it can sometimes be difficult to trust an online source of information, when you seek out guidance online, you're not just connecting with a website, you're connecting with a real human being who is experienced with tarot card readings. You'll notice that the people who list their services on sites like these are generally compassionate, caring individuals who have a sincere desire to use their intuitive abilities for the betterment of the people they work with.
They've been gifted with foresight and have fine-tuned their intuitive abilities to serve as a channel for you. When you connect with the right tarot advisor, you end up having the kind of experience that instantly reduces your stress and makes you feel like you're not alone in the world; that there are forces bigger than you working with you to get you to a better place and keep you moving forward. Plus, online psychics are vetted and have to go through a checking process to confirm their credentials and experience. And the sites above have a guarantee, so if you're not completely satisfied, you can get your credits back and work with a different person for a new experience.
Conclusion
When you feel your judgment is getting hazy and you just can't see which direction is best to take for the most beneficial outcome, a tarot card reading can provide the right amount of clarity you need to move forward in your decision-making process with confidence. And the truth is, all of us have blind spots – areas in our own personal development that impede progress and limit our ability to move forward in life. Tarot cards can help elucidate some of these blind spots, better equipping you with the knowledge you need to make the necessary changes in your own behavior that permit an outcome that is good for everyone in your life.
You're not meant to live life in a state of confusion. When you feel like you've exhausted avenues and your intuition about the next step of your life feels muddled, a tarot card reading is a helpful tool to get you from a place of stagnation into a place of forward momentum. Spiritual support helps you make sense of your circumstances and gives you hope for the future, while providing you with a sense of accountability from beyond.
Luckily, connecting with a psychic advisor online is incredibly easy. It's an incredible gift to be able to connect with an intuitive tarot card reader from the comfort of your own home while using your preferred communication method. Whether you're more introverted and prefer an online chat or you enjoy a face-to-face interaction through a video call, there is a psychic advisor who is ready to connect with you and give you the guidance you seek.
Each of the sites above has introductory offers to help you get acquainted with a new tarot advisor. Read through the profiles and find the person you're most drawn to. Trust the process and begin navigating your life with more confidence after your tarot card reading.
This post was produced and paid for by Progressively Organic
---