CBD Oil for Anxiety: 5 CBD Products to Help You Calm Down and Relax

Did you know that over 6.8 million people across the US suffer from generalized anxiety disorder? That's over 3.1% of the population. For some, anxiety disorders are just occasional issues that come and go. But for others, living with them is a constant battle.
If you are someone who struggles with anxiety disorders day in and day out, you may want to consider trying CBD oil for anxiety.
And if you aren't quite sure where to begin, we've got you covered. We've rounded up the best CBD oil for anxiety on the market, including full spectrum to broad spectrum CBD products.
Summary of 5 Best CBD Oils for Anxiety
In our search for the best CBD oils for anxiety relief, we looked at several factors, including CBD type, potency, and flavor.
Top 5 CBD Oils for Anxiety — Reviewed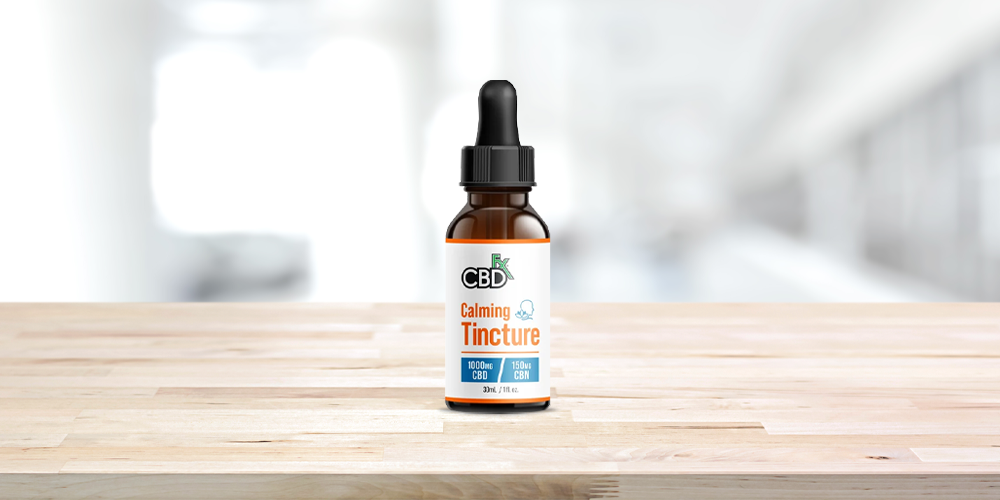 What we love
The CBDfx CBD + CBN Oil Calming Tincture is one of the best CBD oils because it addresses anxiety disorders through natural means.
This CBD tincture also utilizes CBN — another cannabinoid — to help you relax. It's available in four potency levels, making it great for newbies and experts.
Offering a high-quality CBD oil for anxiety, CBDfx claims that this all-natural CBD oil is a pesticide-free extract direct from their farms. It's traceable from plant to bottle, which many find reassuring. It's made with hemp oil, MCT oil, and stevia, and is gluten-free and vegan.
What many like about this product is that it doesn't have a muddy taste and has minimal flavor. Overall, this specific CBD oil for anxiety is an excellent choice for anyone looking for natural relief.
What customers love
The reviews for this CBD oil are very positive. The most popular response from customers about this product is best summarized as "calming." Many people claim that it makes a significant impact on their sleep, with some loving the fast delivery and great price.
About the company
Founded in 2014, CBDfx is, according to the company, the world's second-largest privately held CBD company. CBDfx offers a wide range of both full spectrum CBD and broad spectrum CBD products.
Each is made from organically grown hemp. They offer an expansive selection that includes CBD oil, flavored gummies, and topical creams infused with natural plant extracts. They also offer vape pens.
Pros:
Organic ingredients
Gluten-free and solvent-free
Cruelty-free and vegan
60-day guarantee
Cons:
Doesn't ship products to all 50 states in the US
Specs
CBD type: Full spectrum
Size: 30 mL
Strength: 1000 mg/bottle, 2000 mg/bottle, 4000 mg/bottle, 6000 mg/bottle
Flavor(s): Not specified
Learn more about CBDfx CBD + CBN Oil Calming Tincture today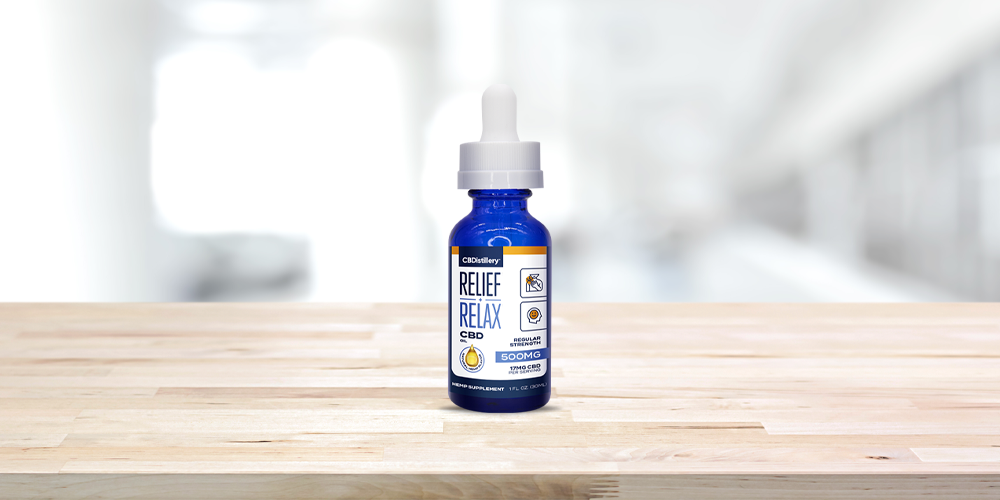 What we love
This CBD oil for anxiety only contains two ingredients: MCT oil and full spectrum CBD hemp extract. If you're looking for a convenient way to add the natural benefits of CBD into your daily routine to address anxiety, CBDistillery's Full Spectrum CBD Oil Tincture is a great option.
This is a preferred product for those who aren't all that into flavored CBD products. Many users have commented on the smooth taste and that it has no aftertaste.
This CBD oil comes with a 60-day satisfaction guarantee, giving consumers peace of mind that they can simply return it if it's not for them. The product is also affordable compared to many of their competitors, so you can be sure that you're getting your money's worth with this CBD oil.
Overall, CBDistillery offers reasonably priced high-quality CBD oil for anxiety and is great for those familiar with CBD but don't want a potent product.
What customers love
This CBDistillery product is a favorite for many who are looking to improve not only their sleep, but also their state of relaxation. Many customers have commented on the fact that there are no side effects, while others have been very happy with their customer service. Overall, they have a very loyal following of happy customers.
About the company
We like CBDistillery as they have a great reputation, and are renowned as an excellent producer of CBD products.
CBDistillery, which has been around since 2016, offers an expansive range of CBD products, which includes gummies, oil tinctures, capsules, powders and topicals. What we like about CBDistillery is that their products are US Hemp Authority certified.
Pros:
60-day guarantee
Third party lab tested
Made from non-GMO hemp oil
Grown through natural farming practices and ISO certified
Cons
Specs
CBD type: Full spectrum
Size: 30 mL
Strength: 500 mg/bottle, 1000 mg/bottle, 2500 mg/bottle, 5000 mg/bottle
Flavor(s): Not specified
Learn more about CBDistillery Full Spectrum CBD Oil Tincture today
What we love
This broad spectrum CBD oil is made from a pharmacist-created, proprietary formula that is unlike any other in the industry. It has no artificial flavors and is independently lab tested.
It's both vegan and gluten-free, and contains ingredients like sunflower lecithin, MCT oil, hemp seed oil, glycerine, and sunflower seed oil.
Green Roads Broad Spectrum CBD Oil is available in two flavors, and even the unflavored option has a sweet hint of caramel. This is one of the reasons that so many people prefer this CBD oil over others.
Users claim that it tastes far better than other products on the market.
What customers love
The reviews for this Green Roads broad spectrum oil are very positive. Customers love the taste and how it keeps them calm through stressful days. Many have begun trying other flavors as a result. It's also rigorously tested and is a high-quality oil, so many believe it's worth the price.
About the company
Green Roads is a premium CBD company that's been around since 2013, offering superior quality and testing standards. Today, the company has over 10,000 retail locations carrying its wide selection of products including CBD oils, topicals, capsules, soft gels, gummies and coffee made from US-grown hemp tested for quality assurance.
We like Green Roads for a number of reasons. They have a wide selection of CBD oils and other products, both for humans and pets, that can help to maintain balance in your life. Their facilities adhere to FDA standards and every ingredient is tested for contaminants before being used in production. Plus, they offer a variety of flavors — so there's something for everyone.
Pros:
Available in three flavor options
Contains no artificial flavors
Vegan and gluten-free
Formulated by pharmacists
Cons:
Known to be more expensive than other products
Can make users a bit sleepy in the morning
Specs
CBD type: Broad spectrum
Size: 30 mL
Strength: 750 mg/bottle, 1500 mg/bottle
Flavor(s): Original, Apple Kiwi Bliss, Mint Breeze
Learn more about Green Roads Broad Spectrum CBD Oil today
What we love
This CBD oil features the highest quality organic ingredients, and is even USDA-certified. It's formulated with organic hemp seed oil and other beneficial ingredients.
Secret Nature has put a lot of effort into the production of the bottles, with each featuring light-resistant UV glass and a smell-proof cap. This full spectrum CBD oil is also made from non-GMO hemp plants.
All in all, Secret Nature's CBD oil is a great choice for anyone looking for a high-quality CBD product that provides effective stress relief.
What customers love
Many reviews claim that you get what you pay for, praising this full spectrum CBD oil for its quality. Users love this product as it leaves many with a soothing feeling after use, especially when it comes to sleep and relaxation. Others find it effective for pain relief.
About the company
Secret Nature provides an entirely natural CBD oil experience, claiming to have some of the purest products in the industry. Made without solvents or chemicals and rigorously tested for contaminants, their compounds are derived from organic hemp grown on small farms that have been carefully cultivated to ensure high standards of quality and purity.
We like that their CBD products are free of additives and artificial flavoring. Plus, their extraction process is 100% organic and uses no solvents or chemicals in the production process.
Pros:
USDA-certified organic
Non-GMO hemp free of herbicides, pesticides, chemical fertilizers, additives, and preservatives
Packaged in UV-proof glass bottle
Cons:
Some customers wish it was more effective
Specs
CBD type: Full Spectrum
Size: 30 mL
Strength: 1500 mg/bottle
Flavor(s): Raw, Mint
Learn more about Secret Nature Organic Hemp Flower Drops today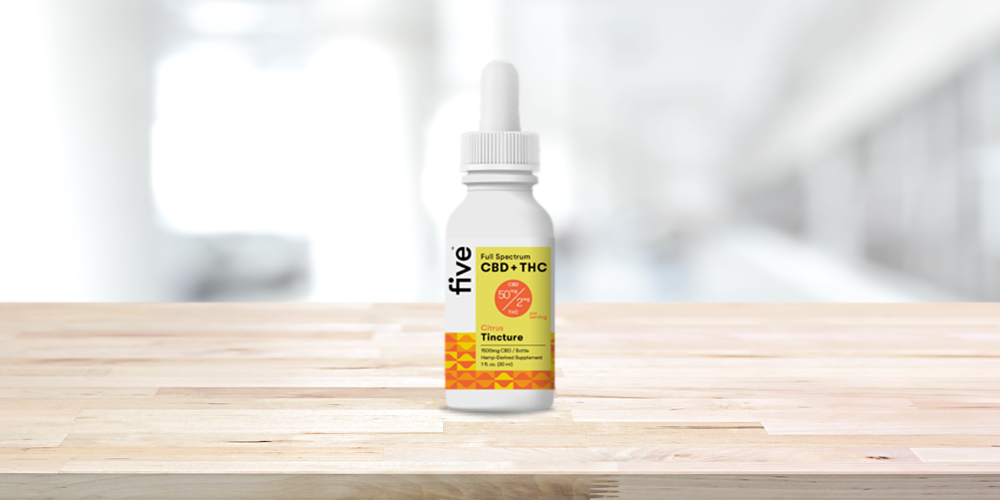 What we love
What sets this full spectrum CBD oil apart is that it contains a higher THC content than any of the other CBD products we have listed here.
This full spectrum CBD oil is gaining recognition nationwide as one of the preferred solutions for anxiety disorders, thanks to its calming effects and high-quality ingredients.
This specific CBD oil is developed with US grown hemp, and is 100% natural and vegan. It comes in two fun flavors, making it a great choice for people who don't love the earthy taste of hemp.
What customers love
The customer reviews for Five CBD Full Spectrum CBD + THC Oil are very positive. Outside of the sleep benefits, many have praised Five CBD for helping with back pain and headaches. The flavor was another favorite for many, with the citrus taste coming out on top. A lot of users choose this product because of the taste and smell, while others claim it has a quick delivery and is fast-acting.
About the company
Each Five CBD product is made from a full spectrum hemp extract, with the company producing CBD oils, gummies, capsules, and infused chocolate.
Pros:
USA-grown hemp
Made with organic MCT oil
100% natural and vegan ingredients
Cons:
Not ideal for users who want to avoid THC
Specs
CBD type: Full spectrum
Size: 30 mL
Strength: 1500 mg/bottle, 3000 mg/bottle, 6000 mg/bottle
Flavor(s): Citrus, Mint Chocolate
Learn more about Five CBD Full Spectrum CBD + THC Oil today
How We Chose The Best CBD Oil for Anxiety
When it comes to the best CBD for anxiety, we picked our favorites by taking into account a variety of factors, including potency, purity, price, customer reviews, and more.
We looked at hemp-derived CBD products from trusted manufacturers that have been in the CBD industry for some time. We prioritized CBD oil brands that are well-known for the quality of their products, their farming practices, and their lab testing.
Here are a few of the factors that we looked at:
Company Reputation
The first thing that we check is that each of these CBD companies has a positive reputation within the industry. We paid special attention to AKA-approved and GMP-qualified vendors. We factored in brand reputation because we needed to know that each of the CBD products we recommend are trusted, and tried and tested.
Hemp Source
We always look for organic and pesticide-free hemp, ideally from CBD companies with hemp sources within the US. Why? We want to support domestic farmers.
Customer Reviews
This is a critical component for us. If customers don't like a CBD oil product, why should we recommend it? We have carefully vetted each product and taken note of reviews to ensure customer satisfaction. If the reviews were bad, they simply weren't considered.
Ingredients
We prefer products with minimal ingredients and all-natural extracts, such as hemp seed oil or coconut. We also check that there are no harsh chemicals used during extraction processes.
Extraction Method
As with the ingredients, we look for extraction methods that are free from chemicals and that are safe. This is essential to ensuring high-quality CBD oil. We look for extraction methods where no solvents or chemicals are used.
Lab results
Because the CBD industry is largely unregulated, transparency is key when it comes to lab testing products. To get on to this list, the companies had to disclose lab results from third-party tests.
What is CBD oil?
So, what is CBD oil? CBD, or cannabidiol, is one of the many active compounds naturally found in the cannabis plant. It has been used for centuries for its therapeutic benefits and is now making a big splash on the wellness scene.
CBD oil has become increasingly popular in recent years due to its potential health benefits. Some studies suggest that CBD may have anti-inflammatory, analgesic, and anti-anxiety properties.
CBD benefits are vast, and without the psychoactive effects associated with THC. That's why CBD is gaining popularity among everyone from athletes to seniors looking for more natural alternatives to treat problems like anxiety-related disorders.
Thanks to further research, many are finding that they can get plenty of benefits from using CBD, but only when sourced correctly and responsibly.
CBD can be taken in a variety of ways, depending on the desired effect. If you're using CBD oil, you would take it orally, either by placing drops under the tongue or by adding it to food or drinks. Others prefer to apply CBD topically, either as a cream or a lotion. Some CBD products are even designed for inhalation, such as vaporizers or e-cigarettes.
Types of CBD
There are three different types of CBD products — full spectrum, broad spectrum, and CBD isolate.
Full spectrum CBD
If a CBD tincture is labeled "full spectrum oil," that means it contains several components of the hemp plant, including THC. By combining CBD with flavonoids, terpenes, and other cannabinoids found in hemp, full spectrum CBD products produce what's known as the "entourage effect," which is the idea that when all the compounds in the hemp plant are present and working together, they may enhance the therapeutic benefits of each other.
For this reason, some people believe full spectrum oil to be the most effective CBD products for treating anxiety disorders.
Broad spectrum CBD
If a CBD tincture is labeled "broad spectrum," it still contains other components of the hemp plant, like terpenes, flavonoids, and cannabinoids. However, broad spectrum CBD oil tinctures don't contain THC.
So, broad spectrum oils can still give you the added benefits of interacting with other parts of the hemp plant, just without the THC content.
CBD isolate
CBD isolate is essentially just pure CBD. CBD products that have been made with CBD isolate don't include any other terpenes, flavonoids, or cannabinoids aside from CBD. While this may mean these CBD products won't produce an entourage effect, CBD isolate could be a good choice if you're looking to avoid even trace amounts of THC.
Does CBD Help With Anxiety?
Anxiety is a common mental health disorder that affects millions of people worldwide. While there are many treatments available, some people are choosing CBD oil for anxiety relief, in an effort to quell feelings of worry. Studies have suggested that CBD may have anti-anxiety properties, potentially by interacting with the body's endocannabinoid system (ECS) and regulating functions such as mood, appetite, and sleep.
Results indicate that taking a suitable dosage of CBD can potentially help with conditions such as irritability or insomnia often associated with anxious feelings — something some users claim works better than traditional medicines.
Still, more testing needs to be conducted before confident conclusions can be drawn. However, the results shown thus far are very promising.
With the benefits of CBD oil becoming clearer with each passing year, many more people are turning to these supplements for help with treating anxiety-related disorders.
What Are The Other Health Benefits Of CBD?
CBD is known as a powerful anti-inflammatory, but it's also really effective in other areas of health and well-being. Research has shown that taking CBD can help improve mental health by reducing anxiety and depression symptoms as well as promoting better sleep.
Here are just a few of the many benefits of CBD:
Aiding sleep issues
For those who struggle with insomnia, CBD is an effective solution. The fact that it helps to relax the body and mind makes many people who struggle with sleep use CBD on a daily basis.
Reducing inflammation
This is a primary driver for many people to use CBD. It helps to reduce swelling and physical pain.
Boosting mood
For those looking to improve their mood, CBD is an effective compound. It has been known to increase levels of serotonin in the brain. This is a hormone crucial for regulating feelings of happiness.
Easing symptoms of depression
CBD has the ability to balance the brain's response to anxiety and stress, which has the added benefit of helping with symptoms of depression.
Managing chronic pain
Many people use CBD as an effective alternative for managing chronic pain. A primary reason for this is that it helps to reduce inflammation and alleviate discomfort.
In addition, CBD has been known to have a positive impact on some diseases. The impact here is mostly a result of the fact that it improves metabolic function and heart health. Perhaps most excitingly, studies suggest that CBD may be able to encourage the growth of new brain cells to help ensure our cognitive functioning and memory stays sharp even into old age.
Overall, with further research, scientists expect to uncover even more potential medical uses for CBD in the years to come.
How Much CBD Stops Anxiety?
This is an important question that is raised quite often. So, how much CBD do you actually need to stop your anxiety?
Research suggests that taking an adequate dose of CBD can significantly reduce the impact of restlessness and anxiety, and help people deal with daily stressors in order to lead a healthier life in a more positive manner.
If you suffer from anxiety and are interested in trying to relieve anxiety through CBD, it's worth considering the results of a research program that was conducted in 2019.
This study, which focused on CBD for anxiety, looked at doses between 300 and 600 milligrams to reduce anxiousness and restlessness. This of course can be adjusted depending on the individual's needs and health conditions. It's always wise to consult a physician before beginning any type of supplement, including CBD.
Ultimately, selecting the right dosage involves trial and error — but with a little patience anyone suffering from anxiety can find relief through the power of CBD.
Potential Side Effects of CBD
CBD oil for anxiety is a popular trend in the health and wellness space, but it's important to be aware of the potential side effects of taking it.
While CBD may not have the same intoxicating effects as THC-containing products, some people have reported feeling tired, anxious, or irritable after taking CBD. Additionally, depending on other medications you may be taking, there could be a chance of interactions with CBD that should be discussed with a doctor beforehand.
There have been many reports of how eating grapefruit can actually enhance the potency of CBD which can increase the risk of these side effects. It's best to speak to your healthcare provider if you're curious about trying out CBD so they can properly advise you and weigh out any potential risks.
Frequently Asked Questions
Is it safe to take CBD?
In general, it is considered safe to take CBD. As with new medication or supplements, it's always advisable to discuss this first with your healthcare provider or doctor.
Is CBD addictive?
No. As cannabidiol is non-psychoactive, it's not addictive or habit-forming in itself.
How does CBD oil work?
First, there is an extraction process from the plant to produce the CBD oil, which is then diluted with a carrier oil, like hemp seed oil or coconut oil. For fast relief, users then drop the oil under their tongue.
There are other ways in which to take CBD, such as gummies and even vapes. It really depends on personal preference. When considering a CBD oil, always try to find out their production process. This will give you an indication of the quality.
Is CBD legal?
At a federal level, hemp-based CBD is considered legal in the US. This is not, however, the case across all states, with some only allowing medical use of hemp and others considering possession of any cannabis product illegal. Make sure you do your research to see exactly what your state allows.
What is the best way to use CBD oil?
When using CBD oil, the most effective thing to do is place it underneath your tongue. By doing so, it will be quickly absorbed through the oral mucosa. Use a tincture to make sure that you are having a precise dose. If this isn't for you, there are other options available.
Do you need a prescription for CBD oil?
Nonprescription CBD products are available over-the-counter, so you won't need to go to the doctor to start taking CBD oil for your anxiety.
How fast do CBD oils work?
This depends on a number of factors, including the dose and your lifestyle. It works differently for everyone — some people claim that they can feel relaxing effects within 20 minutes, while others say it can be felt in a few minutes.
Are marijuana and hemp the same?
Marijuana and hemp both come from the cannabis plant, but they are not the same. The main difference between the two is the amount of THC (tetrahydrocannabinol) they contain.
Marijuana typically contains high levels of THC, which is the psychoactive compound that can cause a high or altered state of mind. It can be used recreationally and medically.
Hemp, on the other hand, is a cannabis plant that contains very low levels of THC — less than 0.3%. Instead, hemp contains high levels of CBD, which is a non-psychoactive compound that has been shown to have potential health benefits. Hemp is often used for industrial purposes, such as in the production of textiles, paper, and building materials, as well as for CBD oil and other wellness products.
Why is full spectrum CBD oil so popular?
Full spectrum CBD oil is often considered beneficial because it contains not only CBD but also other compounds found in the hemp plant, including other cannabinoids, terpenes, and flavonoids.
Many CBD users believe that full spectrum CBD products provide more benefits and greater results because of the entourage effect.
What are terpenes?
Terpenes are natural compounds that are responsible for the flavors and aromas that are unique to each plant. It's believed that terpenes have healing properties. One of the most common terpenes in hemp plants is called Myrcene. This is what gives the plant an earthy taste and aroma. Research shows that terpenes have a positive impact on pain, inflammation, and insomnia.
Does CBD cause any side effects?
CBD is considered completely safe and shouldn't produce any adverse side effects. However, everyone processes CBD differently, which is why we recommend consulting with your doctor before including a new supplement in your diet.
Conclusion
So, now you can see that CBD oil is a wonderful compound for addressing anxiety and stress. It's always important to remember that it's essential to do your research before buying CBD oil, and consult a doctor before taking it (as with all medications and supplements). With the right dosage of CBD oil, you can be well on your way to dramatically improving both your mental and physical health.
A Summary Of The Best CBD Oils For Anxiety
This post was produced and paid for by Originated Media
---