The 31st Philadelphia Film Festival Will Bring the Year's Most Anticipated Films to the Big Screen
Produced by the Philadelphia Film Society, the 31st Philadelphia Film Festival will take place from October 19 to October 30 at all Philadelphia Film Society, venues including the newly acquired PFS East (formerly Ritz East).
For 12 days, the film festival will host the Philadelphia premieres of the highly awaited sequel Glass Onion: A Knives Out Mystery, featuring a star-studded cast including Daniel Craig, Edward Norton, Ethan Hawke and Kate Hudson, with a festival appearance by director Rian Johnson; White Noise, a sprawling adventure from director Noah Baumbach starring Adam Driver and Greta Gerwig; Armageddon Time, auteur James Gray's moving memoir starring Anne Hathaway and Jeremy Strong with Anthony Hopkins; Empire of Light, a love letter to cinema with a stellar cast led by Olivia Colman including Micheal Ward and Colin Firth, and reuniting director Sam Mendes with cinematographer Roger Deakins; Till, a profoundly emotional film directed by Temple University alumni, Chinonye Chukwu; and Elegance Bratton's debut feature The Inspection, a beautifully drawn portrait of a gay man in marine core training.
Other festival highlights include the U.S. premiere of Rebel, the new film by Adil El Arbi and Bilall Fallah, whose credits include Ms. Marvel, as well as a special spotlight screening of Weird: The Al Yankovic Story, the "real life" biopic of comedian and musician "Weird" Al Yankovic, starring Daniel Radcliffe.
PFF31 will also feature a robust selection of local features and short films, emphasizing the Philadelphia Film Society's ongoing commitment to film in Greater Philadelphia, featuring brilliant films from the region's most captivating filmmakers. This year, the Filmadelphia category includes two World premieres: The first is Brandon Eric Kamin's Rittenhouse Square (2022), which tells the story of a young man named who is struggling with the aftermath of his father's death and thoughts of suicide as he befriends an older homeless veteran, which forges a friendship that saves them both. The second World premiere is Tim Dowlin and Frank Tartaglia's Not For Nothing, which is a story about a man who searches for answers after his girlfriend dies with the aid of his fellow South Philly barflys, only to ignite a dangerous street war with a mysterious drug dealer.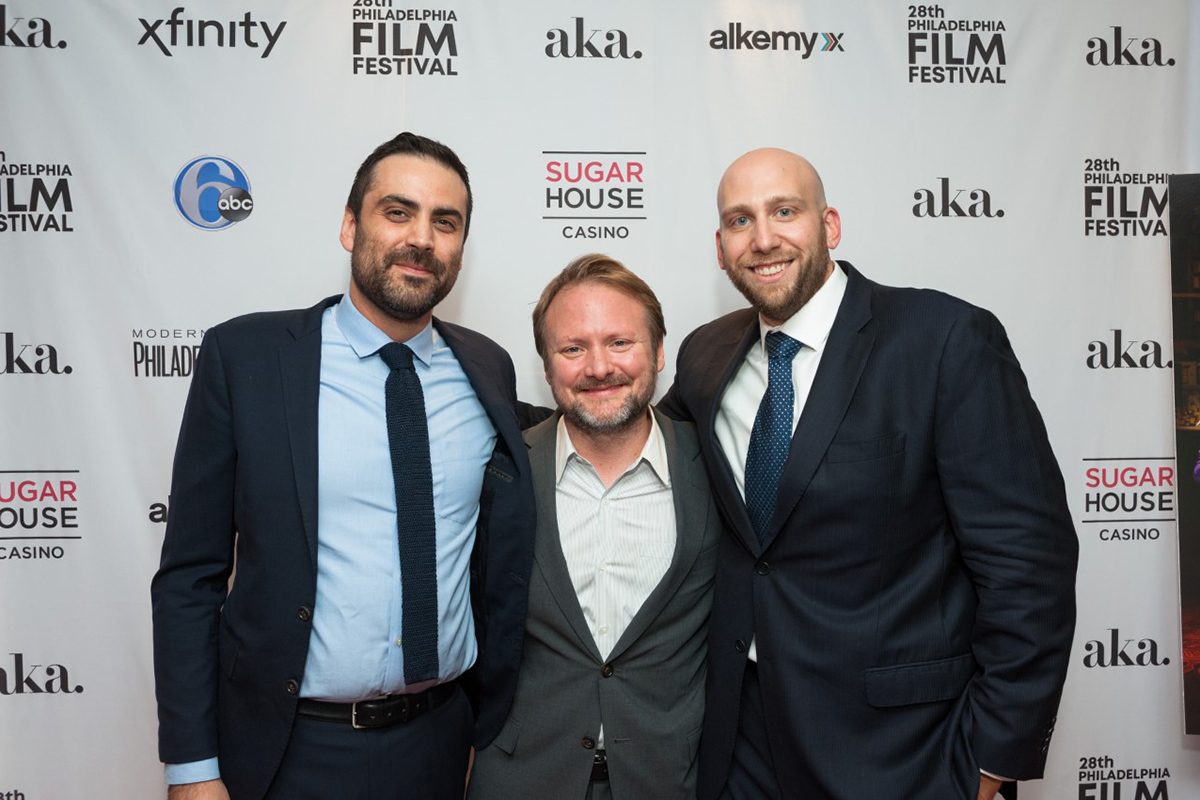 Looking for something that's odd, eerie, thrilling and downright weird this spooky season? Check out Sick, a new slasher from Scream writer Kevin Williamson. Writing and directing duo Justin Benson and Aaron Moorhead return to Philly with their new film Something in the Dirt.
In addition to bringing the year's most highly anticipated, critically acclaimed and thought-provoking films to Philadelphia, PFF31 will host a handful of retrospective screenings and special events, including a 50th anniversary screening of John Waters' Pink Flamingos, the 45th anniversary of William Friedkin's Sorcerer (1977), and Magic Mike XXL, a special 35MM party of a screening, featuring Quizzo and other rowdy, interactive surprises.
More than 130 films will debut at the festival this year. The festival will also host exclusive panel discussions with filmmakers, industry guests and nightly events.
Your festival experience starts here.
This is a paid partnership between Philadelphia Film Society and Philadelphia Magazine
---