PMFP Designer: Bianca De Pietro
The Designer: Bianca De Pietro, 25, Philadelphia University and Central St. Martins graduate, founder of Bianca Rachele clothing line, owner of Toile Custom Atelier in Fishtown.
The Look: Bias-cut fit-and-flare wool coat.
The Inspiration: "Go-getter, strong, powerful women. I strive to create powerful statement pieces that still accentuate the female form."
Design Notes: The two-toned wool coat features a fit-and-flare hem, pleat at the back, and a sculptural collar. A button allows the collar to either lay flat or stand upright.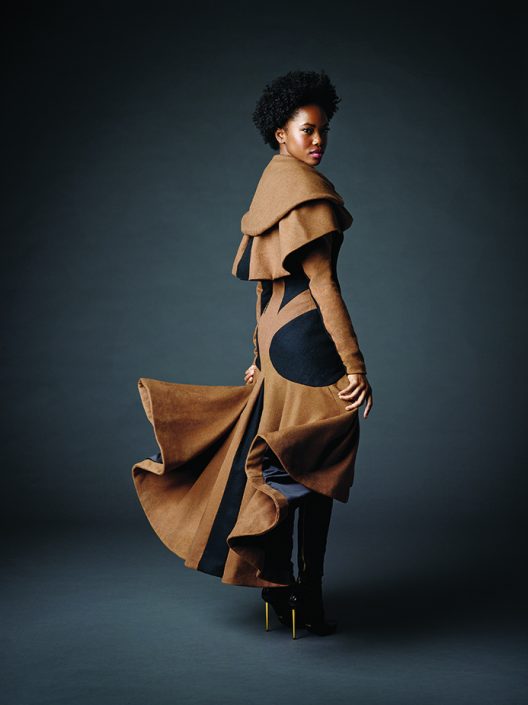 All photos by Jonathan Pushnik.
---