Shoppist Revisit: Is Rittenhouse's New Banana Republic Factory Store Worth Visiting?
Verdict: It's a work-wear haven.
---
Back in December, we announced to much fanfare that a Banana Republic Factory Store was opening at 1911 Chestnut Street. As suspected, the store was well-stocked and shiny, as are all brand-new stores. But it's the day-to-day goings-on that really determine a store's success and longevity. So, three months later, I went back, iPhone camera at the ready, to assess the store's current sitch. And even though reviewing the chain sort of feels like that sweetly earnest food critic who reviewed Olive Garden, people have been asking whether it's worth a trip. Our verdict? If you can get past the slight disorganization, it's an affordable go-to for stylish — if not groundbreaking — workwear.
THE OVERVIEW: Menswear on the right, womenswear on the left. Petites and clearance (well-stocked for guys; sparse for women) in the back, and a small smattering of shoes and accessories.
THE SELECTION: There's no denying that the store is already in full spring mode. There's the requisite tower of tees and light sweaters (pick up a few; these end up being the workhorses of your wardrobe). You'll find a few semi-splashy pieces like tomato-colored trousers, and also Olivia Pope-esque dresses that you'll want to wear to the office. (A tip: Wind your way to the back of store and you'll find the short gal's holy grail: a full petites section, a rarity for outlet shops.) And guys score here, too: Half of the store is dedicated to menswear, most with a workwear bent.
THE STORE FLOOR: As with most large outlet shops, displays get disheveled — and quickly. They'd do well to have a floating staff member tidying up during and after lunch break swells (my lunch break visit saw nearly all sales associates working the registers).
THE VERDICT: Go here for exactly what you expected: affordable work-wear and workhorse basics (with the occasional super-trendy piece, like a perforated faux-leather tank). Petite girls, head here for pants, and guys, the tie selection is impressive. And the discounts? Up to 70 percent off. Not too shabby. Until next time, Banana.
Psst: Check out the gallery below for our fave pieces, and the major deals worth shopping now.
---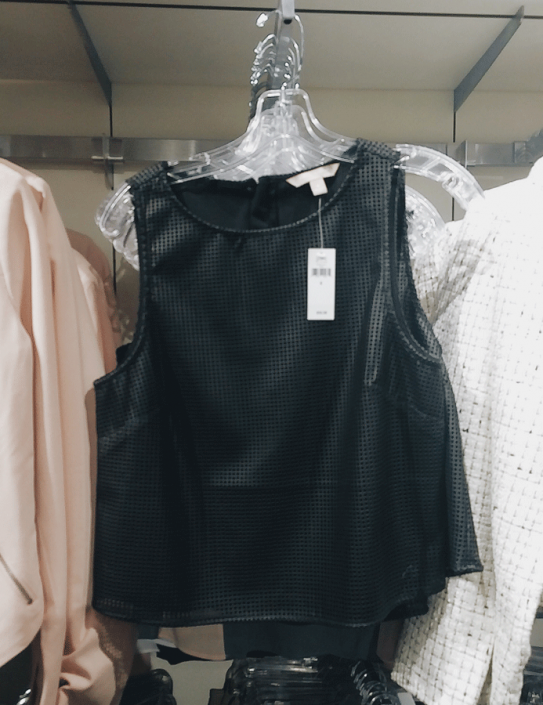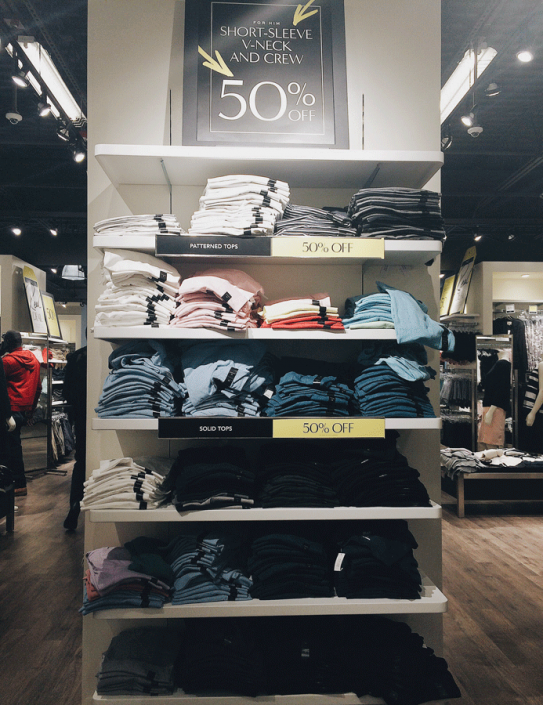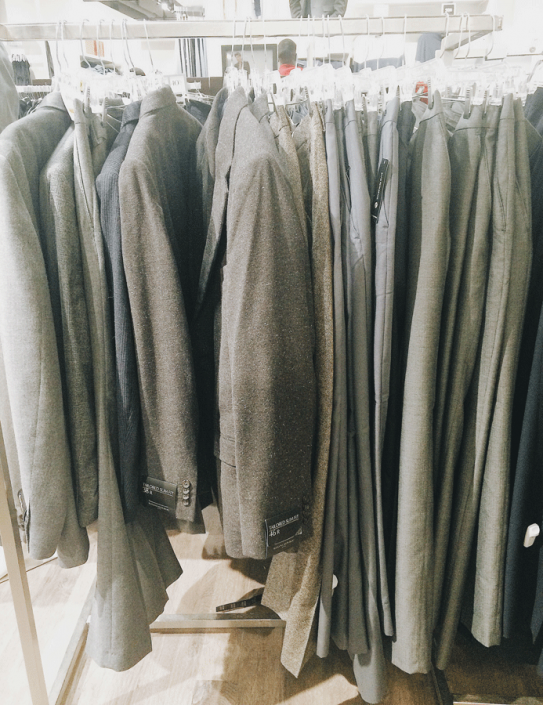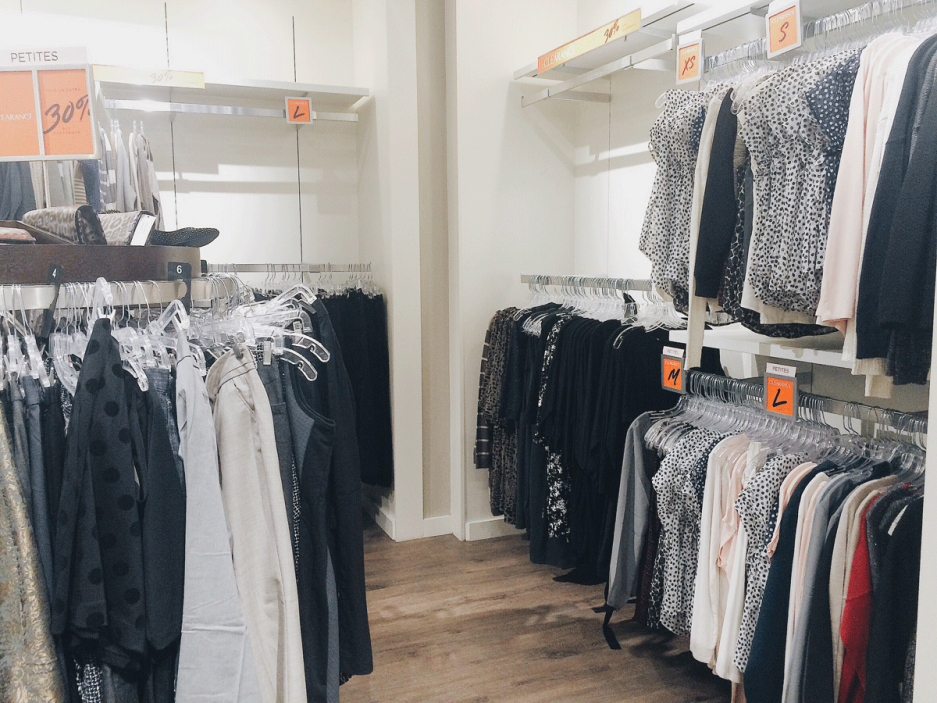 ---
---