Our First Reactions to Philly's New Forever 21 Store
Mixed feelings ahead.
---
Although Forever 21 is typically deemed "throw-away" or "fast fashion" — ultra-trendy pieces made of low-quality fabrics — I'm an avid shopper of the chain. I'm a college student with a bank account that often dips into the single digits, and the rock-bottom prices work with my paltry clothing budget.
Forever 21 is well-known for its disastrous, messy stores —surely the result of simply having so much merchandise. So when I heard that Philly was getting its own outpost — nestled at 1708 Chestnut Street, just steps away from American Eagle and H&M — I was suspect. Forever 21 stores in the middle of suburbia are usually disorganized; how would a Forever 21 smack-dab in the middle of bustling Center City fare?
I gave the brand-new store just over a week to sort itself out (I visited the store on opening day, but left within minutes because it was so crowded). I finally ventured back today — right in the middle of the afternoon — to see if it met my high expectations for a city shop, or if it fell short. Here's what I found.
Walking around the store is like navigating a labyrinth. Countless racks of clothing are crammed together; the shoe, jewelry, and cosmetics sections take up a majority of the first floor. The shoe selection is wide, but I couldn't find a single pair in my size (I'm a size 9.5). It seemed like every shoe was a size 6. Variety, please!
On the second floor, you'll find denim, men's clothing, plus sizes, lingerie and a section of clothing that's clearly geared towards the pink-and-floral-everything crowd. The denim section is large, but shoved in a corner. The plus-size section is the biggest I've ever seen in-store (cheer!). The men's selection isn't huge, but you'll find the essentials. Okay. Not terrible so far, I noted. There are fitting rooms on both floors — smart, because Forever 21 lines are infamously long — but the upstairs fitting room was closed today (huh?). Beware of that when you visit.
Besides the faint smell of kitty litter (why???) mixing with the chemical aroma of fresh paint and new clothes, the Chestnut Street store felt similar to other Forever 21 locations — although perhaps a wee bit overstaffed. (Exaggeration aside, everywhere I turned there was another employee, each sort of zombie-like as they hovered around.)
The store will definitely be my destination when I'm itching for a new outfit on a limited budget, but for a debut store in a huge city, I was expecting something else. Maybe less crammed mazes of clothing racks, maybe less jumbled racks of jewelry. The bonus: There were great home goods scattered throughout the store (see more of them in the slideshow below).
Moral of the story: It's a good-enough Forever 21 outpost, and earns points for its plus-size section, home accessories and inexpensive cosmetics. But it doesn't have any kid's clothing (bummer), and the store feels unnecessarily crammed. Does it earn its real estate on one of the best shopping streets in the city? Debatable.
Below are pictures of the new Chestnut Street store. Have you visited? Let us know what you think of the store in the comments below.
---
Forever 21 on Chestnut Street
Forever 21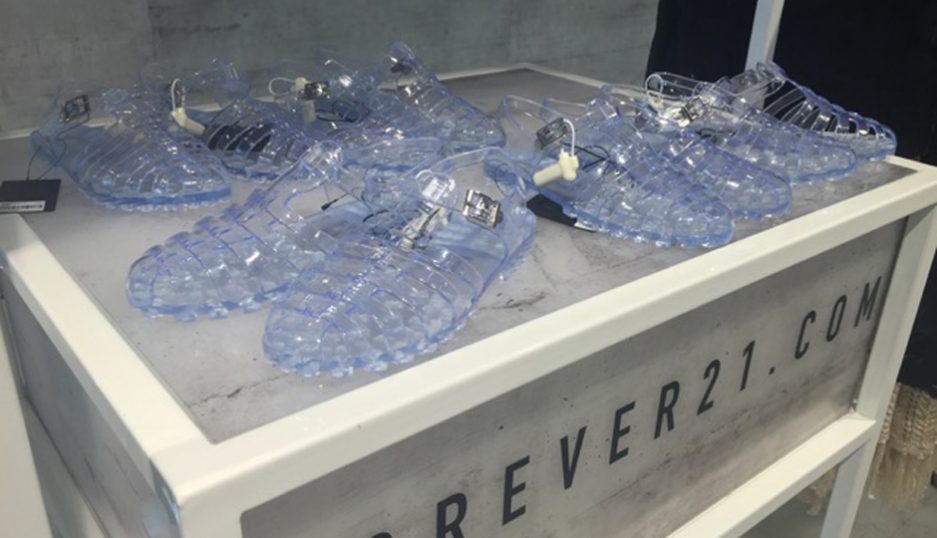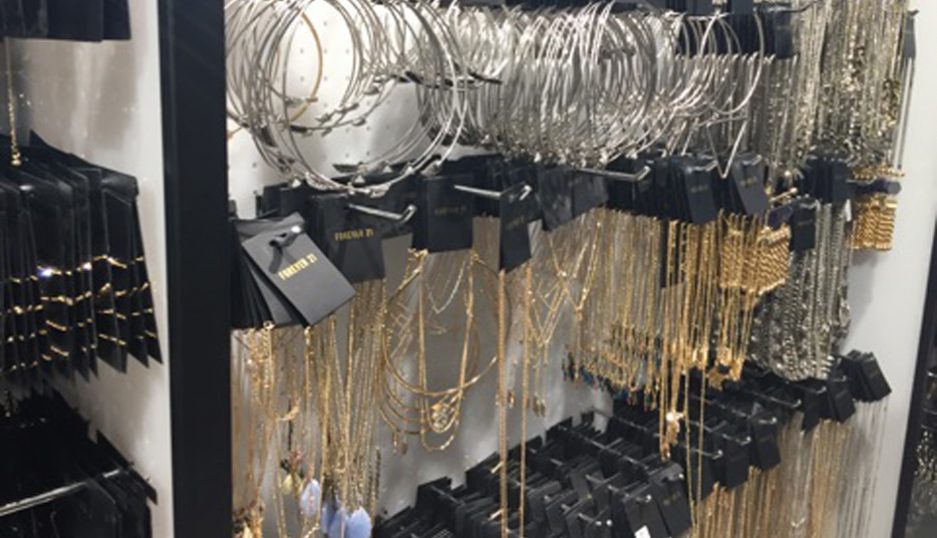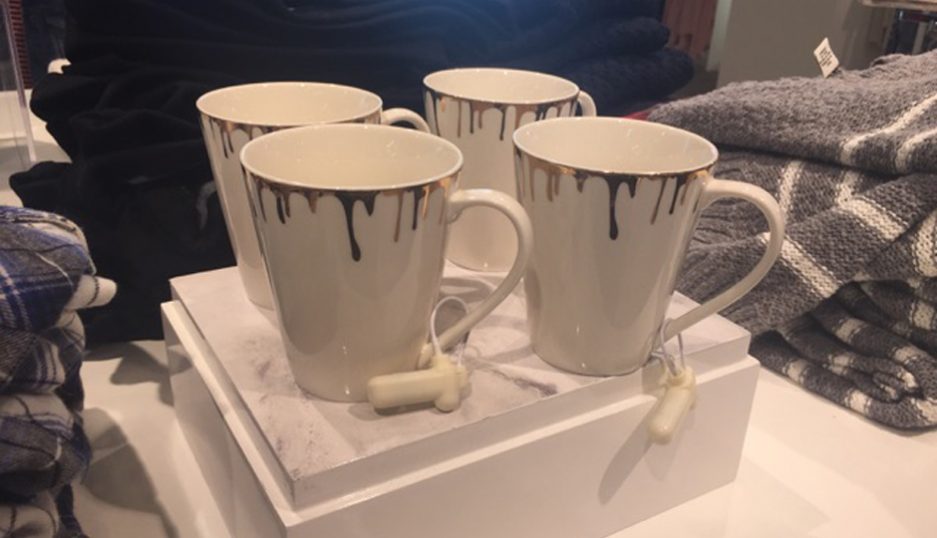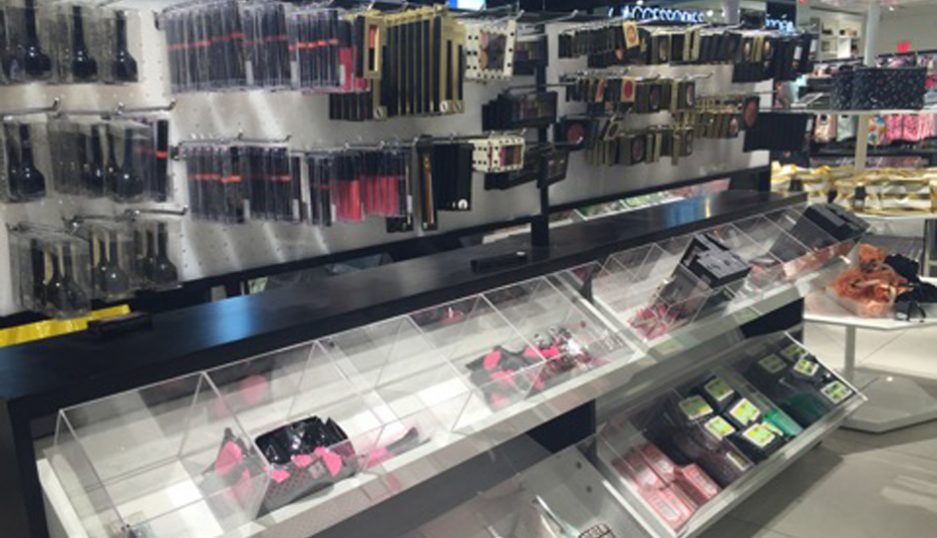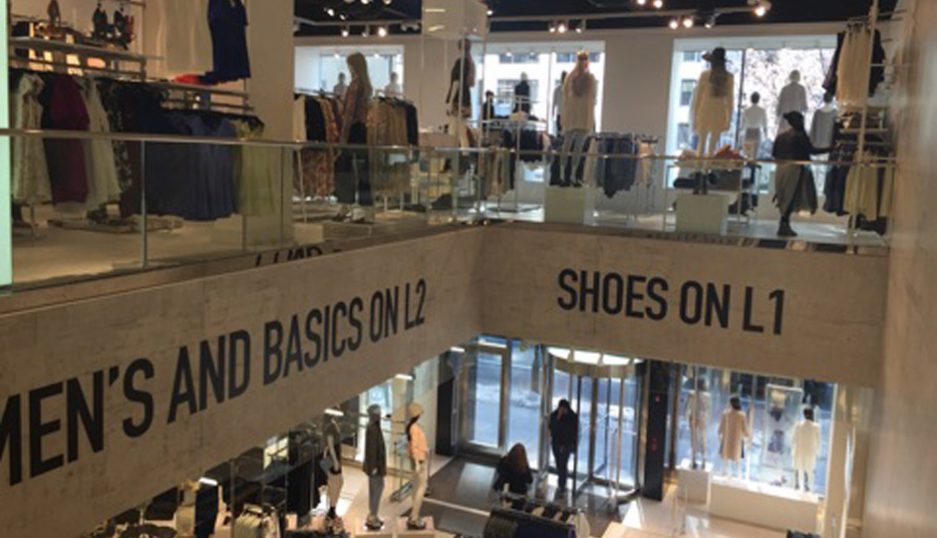 ---
---