A Look Inside Walnut Street's New Hat Shop Goorin Bros.
CEO Ben Goorin on how to wear a fedora without looking like an idiot.
---
Remember back in August when we announced a Goorin Bros. Hat Shop would be opening in the former MAC space on Walnut Street? Well, the fantastically old time-y haberdashery opened this past Friday and we got a sneak peak, along with an interview with CEO Ben Goorin—the fourth generation of Goorins to man the business. Keep reading for a slideshow of snaps from the new shop, style suggestions and the answer to the burning question: is it possible to look good in a fedora—ever?
The backstory: Goorin Bros. started in Pittsburgh back in 1895 with the original Goorin selling hats off the back of his horse cart. (How quaint!) The company eventually moved its headquarters to San Francisco in 1949, and went on to open dozens of locations all over America.
"We had our hearts set on coming back to Philly for a few years now. We wanted the right spot and it kept coming back to Walnut Street," says CEO Ben Goorin.
We're happy they waited. The exceedingly charming storefront is situated at 1427 Walnut Street and houses likely the coolest interior on the block: high ceilings festooned with hundreds of hats in rich shades of navy, brown, merlot, black and grey. Goorin said they prep the shops by searching locally for antiques (as evidenced by the store's multiple typewriters and mismatched gilded frames), using reclaimed materials, and looking for original details within the building.
But perhaps what's most impressive is the friendly staff: well-dressed and knowledgeable enough that you trust them, but not at all pretentious or try-hard.
"Everyone wants to know, 'Can I pull it off? Can I pull off hats?' And they can. You have to be open-minded about face shape and your aesthetic," says Goorin.
That was me; I, plagued by hat insecurities, wanted to know if I could pull them off, which is why I asked Northeast Manager Gio to—what I later discovered they call it in the business—"hat me." And the process wasn't as arduous or intimidating as it might seem.
I explained to Gio my initial hesitancies (my face is round! I have poofy hair!), which she considered before choosing several options that complemented my complexion and hair color. She explained that, even though I was nervous about wider brims, it would likely be the most flattering shape for me. A wide brim would keep my hair from looking like it was escaping from the hat—or worse, being squished down.
The verdict: an Annie Hall-meets-Janis-Joplin grey wool hat that's only slightly floppy. It was perfect and I am now an official hat convert.
Oh, and about those fedoras? Goorin says you actually can pull them off—it just has to be the right one.
"Fedoras are a popular hat and people who have no business making hats will make them. You have to get the proportions right. It has to fit." [Ed. note: Goorin Bros. has at least four sizes in every hat].
Ahem, may we suggest this one?
---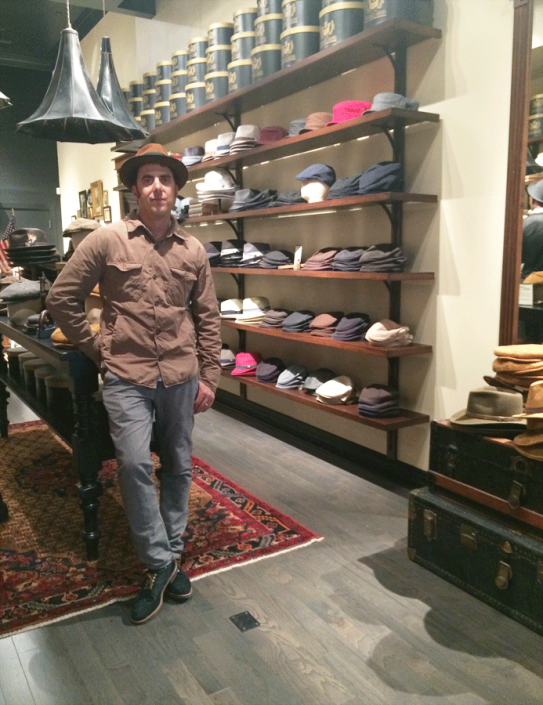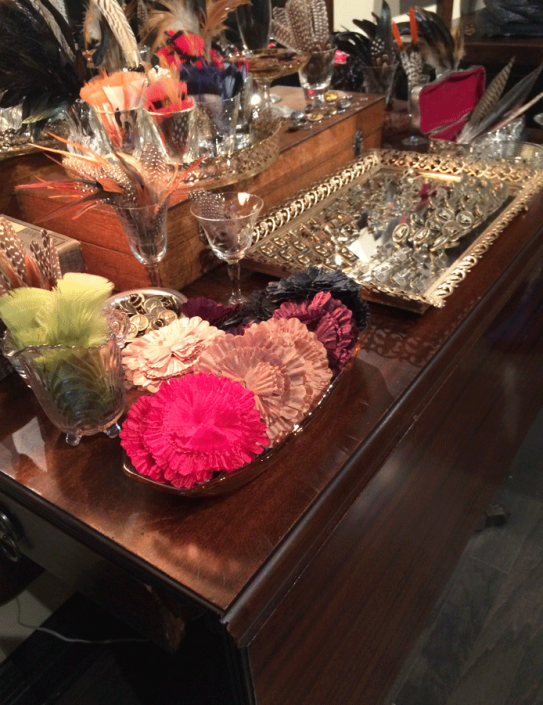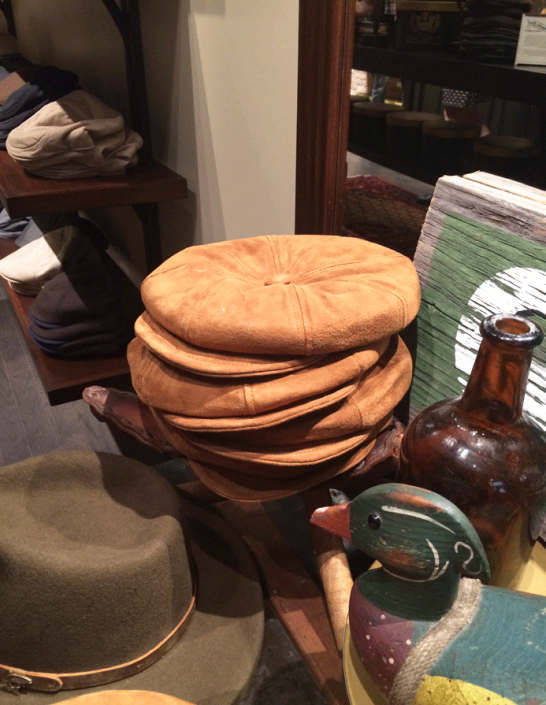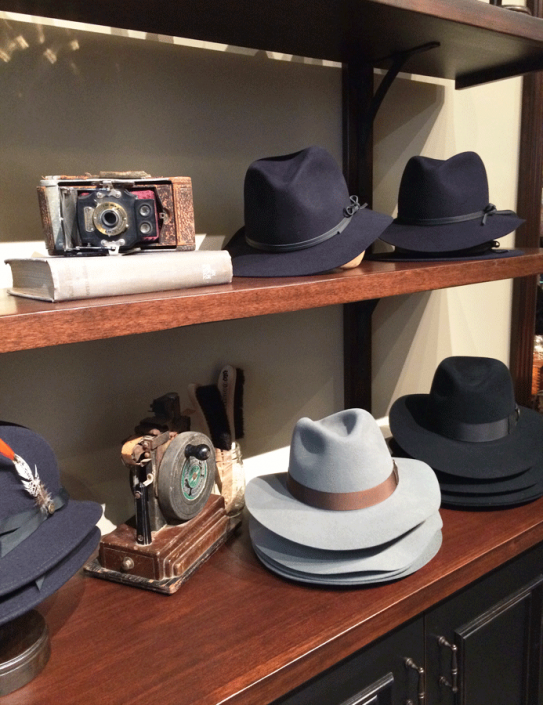 ---
---