Steal This Look: Bohemian Backyard Paradise
How to recreate the back patio of our dreams.
---
See that photo up there? I've been staring at it all summer. I don't even remember stumbling across it, but at some point I did, and it went straight into my Inspiration folder. Now that my husband and I are beginning the house-hunting process, I click on it every other hour so often to remind myself of what we're I'm looking for in a backyard (read: little to no maintenance, mature trees, and, fine, the number of a good landscaper).
It's perfect. There are mismatched throw pillows! A wall of hanging quilts and blankets that most certainly aren't weatherproof! Rattan side tables! Weird little plantings! A HEADSCARF! Sometimes I pretend that I am that headscarf-ed woman. And then I venture out onto my own postage-stamp patio and see: a chipping patio set left over by the people that previously owned our house, a dirty green hose coiled up in a corner, a pair of ceramic elephant side tables I bought on a whim at HomeGoods, and a trio of dying bushes. It's not pretty. Certainly not the bohemian paradise of a woman who never has to fret about pedestrian things like rain or insects or dirt.
Turns out the headscarf lady is actress Lake Bell, and this is (was?) her Brooklyn patio, as shot by Lonny last year. The fact that this perfectly imperfect scene is actually a professionally staged photo shoot makes me feel better about my own lackluster square of land, and also gives me a tiny sliver of hope: I can do this, too! In fact, if you break it down, recreating this bohemian wonderland requires a few basic things: Assorted throw pillows and blankets, mismatched furniture (aim for wood, metal and wicker), and a heaping dose of greens.
Here's my short list of what to buy to start making your own bohemian paradise. (Head scarf not included.)
---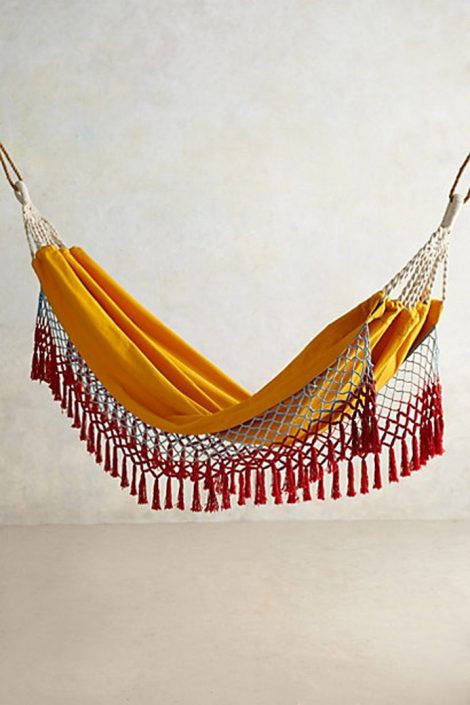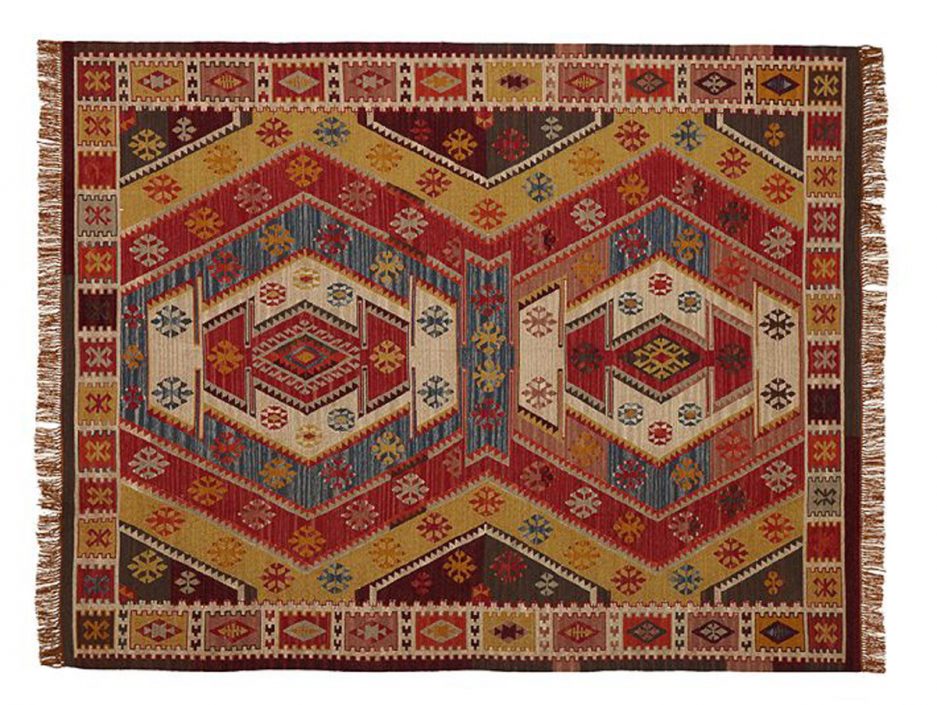 ---
---