See The Dress That Won The Philly Mag Fashion Project
PMFP winner Sara Teixeira won a week-long window display at Knit Wit in Center City
---
In March, we launched our first-ever Philly Mag Fashion Project, a fashion design contest in which we tasked local designers to submit portfolios and design proposals for a fall 2013 womenswear piece. Eight finalists were chosen and given a few months to create their piece. We featured each of the final looks in our September issue, and left it to you to vote for your favorite. After more than 10,500 votes, your voice was heard: Sara Teixeira's lambskin leather and silk crepe dress—with a totally sexy, unexpected cutout—scored her $1,000, and the opportunity to have her work featured in Knit Wit's Chestnut Street window.
We caught up with Sara as she installed the window display, and got some behind-the-scenes looks at her in action. Here, the designer at work, Knit Wit's latest window, and the dress that won it all. Speaking of the dress, it's on sale for $1,200, or Sara can make you one in your size for $1,500. There's more where that came from, too: Sara is looking to open her own space for custom work and alterations right here in the city.
---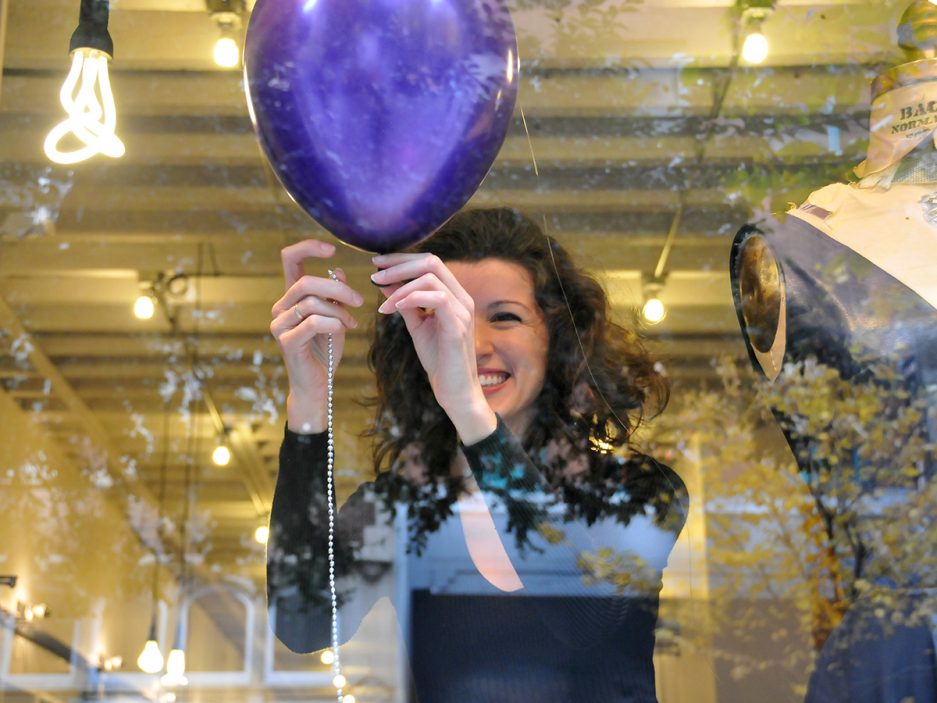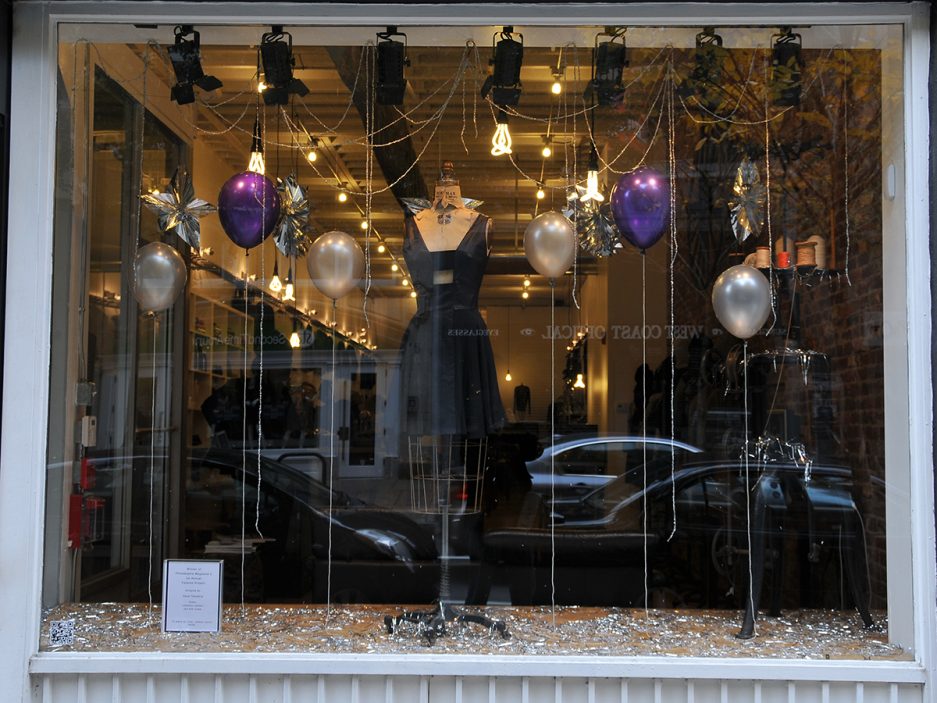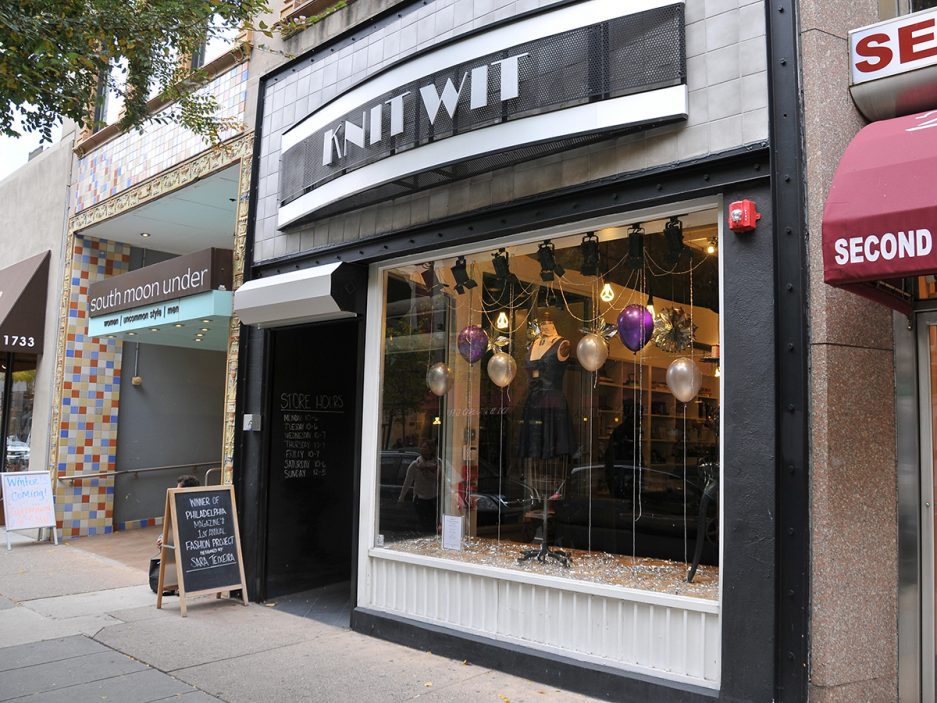 ---
Photos by Ian Watson.
---