First Look at Philly's Just-Opened Madewell Store
We got in before the shop officially opened to give you all the details and our picks for the best of what's in store.
---
J.Crew's edgier little sis, Madewell, has officially set up shop at 1716 Walnut Street. Shoppist got a sneak peak this morning before the store opened to peruse the new locale and pick out a few favorites.
First off, kudos to the loyal fans that started lining up at 6:30 this morning. Luckily their ambition won't be wasted: The first 100 shoppers will each receive a gift card worth between $10 and $500 and a super-sweet polka-dot pouch. (Not to mention first dibs on the abundance of new merch—seriously, some of the clothes aren't even online yet.)
The new location is narrower and longer than its King of Prussia counterpart; store designers simply worked upward (tip: make use of the hanger hooks and ladder). The store is separated into four distinct sections with an impressive shoe and purse display in the back as well as the denim bar longtime customers have come to expect. (Bonus: Their new denim basically fits everyone. It's kind of alarming.) The relatively small space still manages to pack in six roomy dressing rooms. With a line like the one snaking around the store today, we have an inkling those will come in handy. What you'll find: plenty of stripes, wool and leather, and plenty of kicked-up classics, like elbow-patch sweaters and black watch plaid all-weather coats. Click through the slideshow to see some of our top picks.
The Details: Hours are Monday through Saturday, 10am to 8pm, and Sunday, 11am to 6pm. 1716 Walnut Street, Philadelphia, PA 19103; 215-772-1213.
---
First Look at Madewell's New Store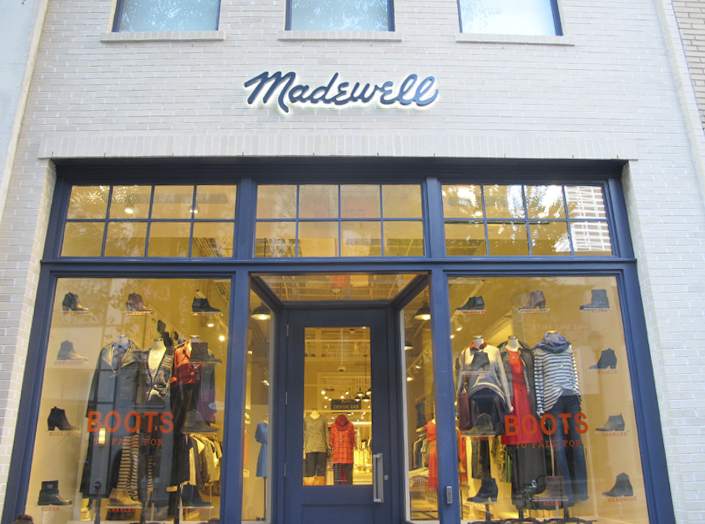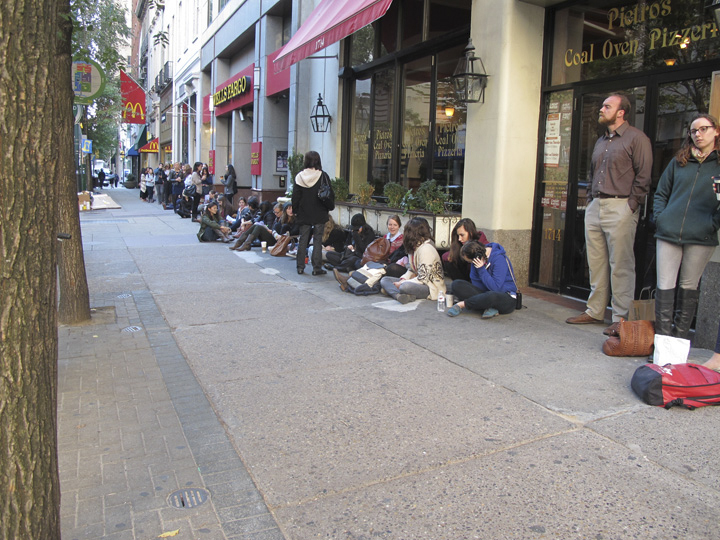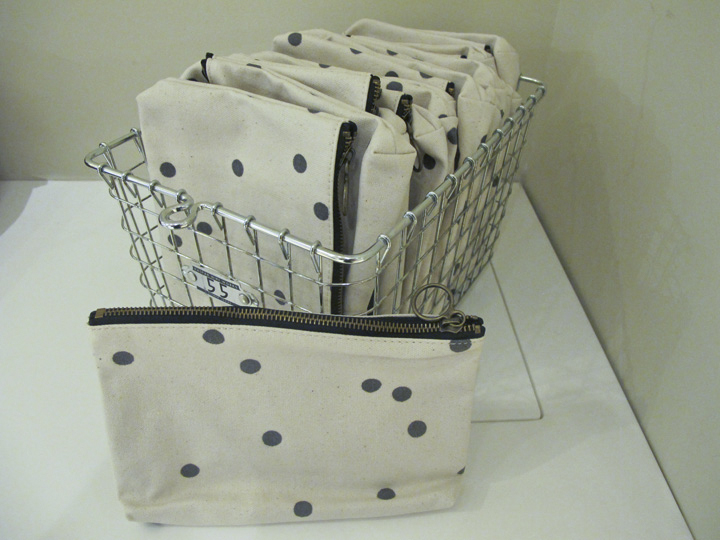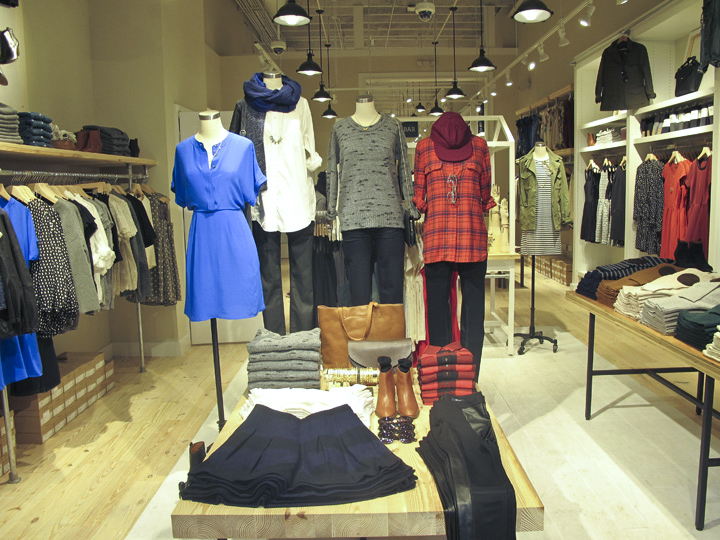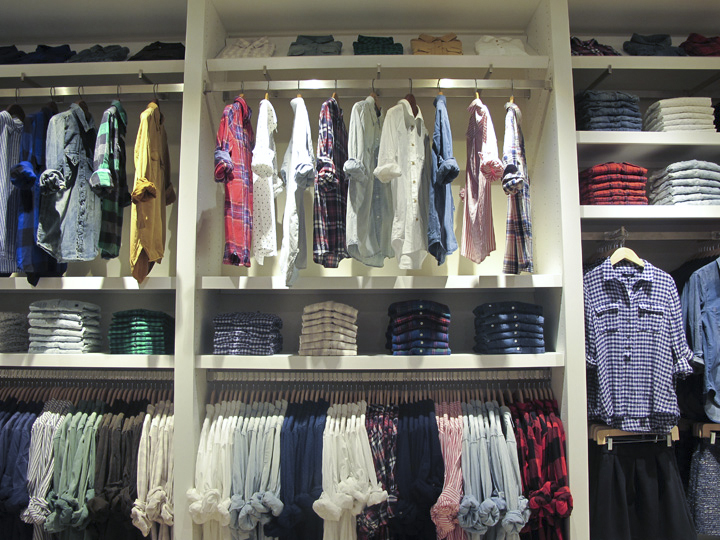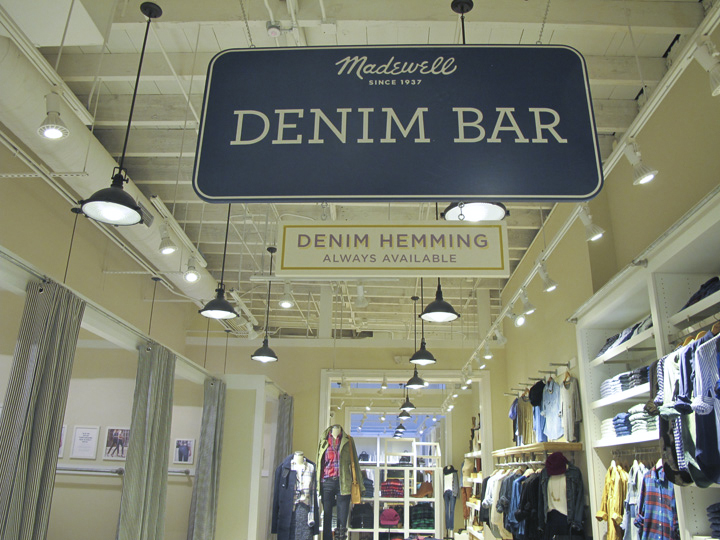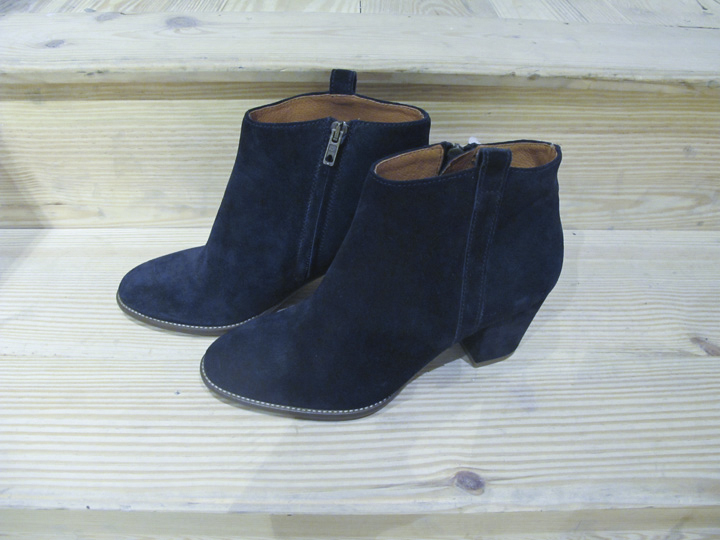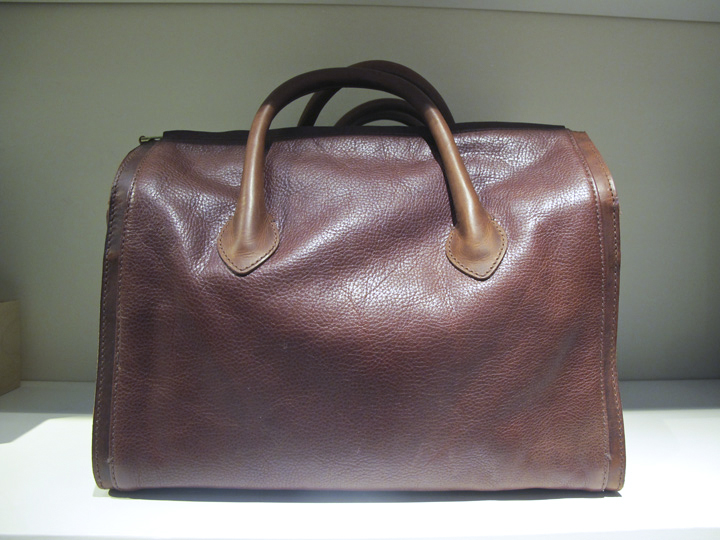 ---
---