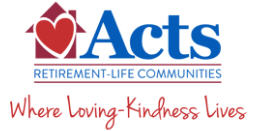 Featured Listing
728 Norristown Rd
Spring House, PA 19002
Featured Listing
For more than 30 years, Willow Valley Communities has been recognized as a leader in creating the most forward-thinking senior living communities. Our commitment to innovation, award-winning...
600 Willow Valley Square
Lancaster, PA 17602

Featured Listing
A community doesn't last over a century and a half without keeping up with the times. The newest addition to Simpson House's 152-year celebrated history is The Cornerstone expansion. The...
2101 Belmont Ave
Philadelphia, PA 19131
Featured Listing
96 acres adjacent to state park, clubhouse with auditorium, pool, fitness, library, dining, art, wood-shops, on-site healthcare center.
535 Gradyville Rd
Newtown Square, PA 19073
Featured Listing
Historic estate community, kitchenettes, housekeeping, laundry, garden paths, fitness center and classes, transportation
404 Cheswick Pl
Bryn Mawr, PA 19010
801 Locust Street
Philadelphia, PA 19107
1020 Pitney rd
Absecon, NJ 08201
915 Montgomery Ave #301
Narberth, PA 19072
1121 S 11th St
Philadelphia, PA 19147
5644 Walnut St
Philadelphia, PA 19139