Pleasure Palace in Buckingham for $2.88M
Want to impress several hundred of your closest friends? You can wow them all at once with the party to end all parties in this over-the-top home.
---
What's your pleasure?
Want to see a blockbuster film?
Or would you rather get moving? How about a workout, a tennis match, or a basketball game?
Maybe you'd rather hang out at the bar with your friends and shoot some pool.
Or, if the weather's nice, you might want to lounge poolside or host a cookout.
Feel like going out on the town and need to look fabulous? Have to make a stop at the salon beforehand?
You can do every last one of these things without having to leave this opulent mansion outside New Hope that's equipped for entertaining and leisure like no other home we've seen.
Bedecked with rich woodwork, classical detailing and elegant chandeliers, this recently built (1994) mansion in Buckingham Township also has plenty of room indoors and out to accommodate you, your family, and a horde of guests. We know of entire houses that could fit in some of this home's rooms.
This Colonial is anything but modest. It has more than a little of that new-money showiness: Chandeliers over the kitchen island! Mahogany all over the living room and library! Big screens everywhere, from the home theater on down! And, of course, all those extras.
A huge rec room with a full bar (one of at least three). A gym with a half-court basketball court, a batting cage and seating for spectators. The home cinema. An outdoor lounge, kitchen and bar with a gas grill, food and wine fridges, a stone fireplace, a (yes) big-screen TV and even heat lamps so you can still entertain outdoors when there's a chill in the air. A swimming pool and pool house. And a fully-equipped hair salon in the master suite.
That master suite, by the way, is one of those spaces you could fit a small house in. In addition to the bedroom, the sumptuous master bath and that hair salon, there's also a bonus room and a sitting area with a fireplace and (yes) big-screen TV.
This huge home is located on a country lane that's lined with similar, if not quite as large, estate homes — a sort of Newport approximation in bucolic Bucks. But given that this home has just about everything you might possibly want already, do you really care whether it's convenient to anything or not?
THE FINE PRINT
BEDS: 4
BATHS: 7
SQUARE FEET: 14,332
SALE PRICE: $2,880,000
OTHER STUFF: Finding a place for all your visiting guests to park might pose a slight problem. There's garage parking for three cars and outside parking for a few more, but you wouldn't want them to mar the grass on your 4.37-acre lot.
---
858 Tower View Circle, New Hope, Pa. 18938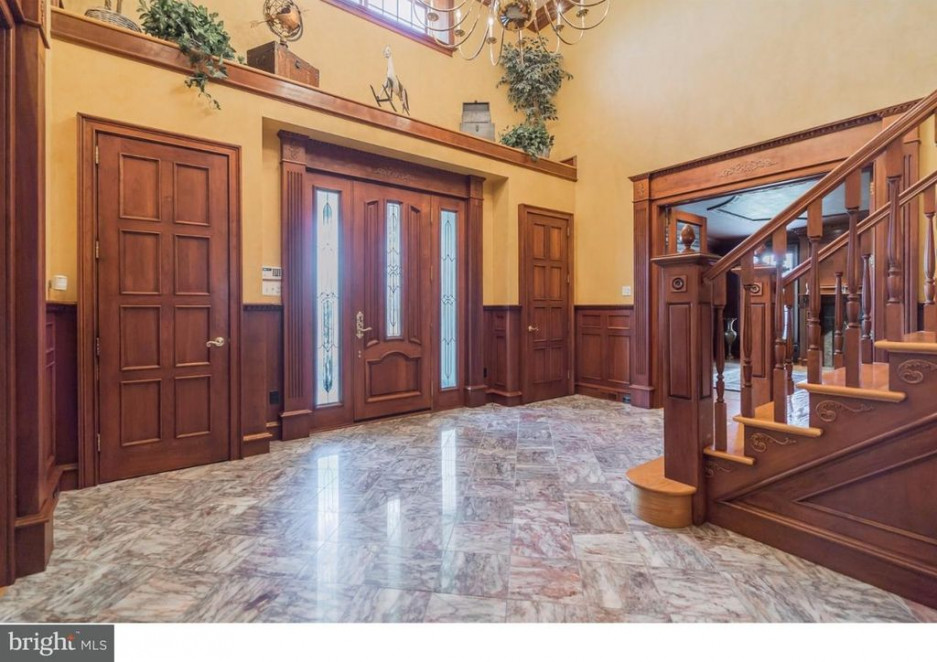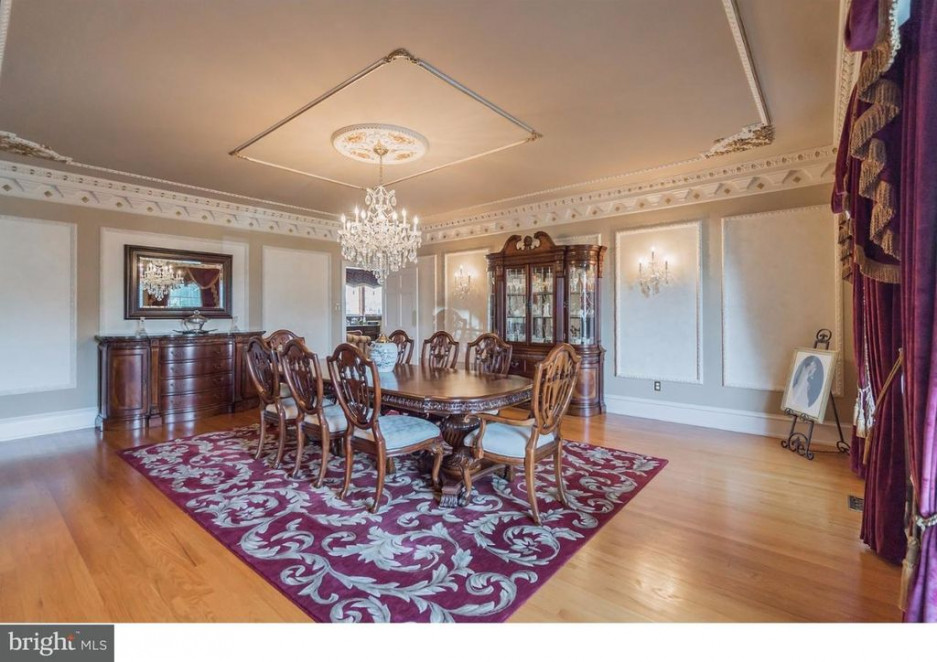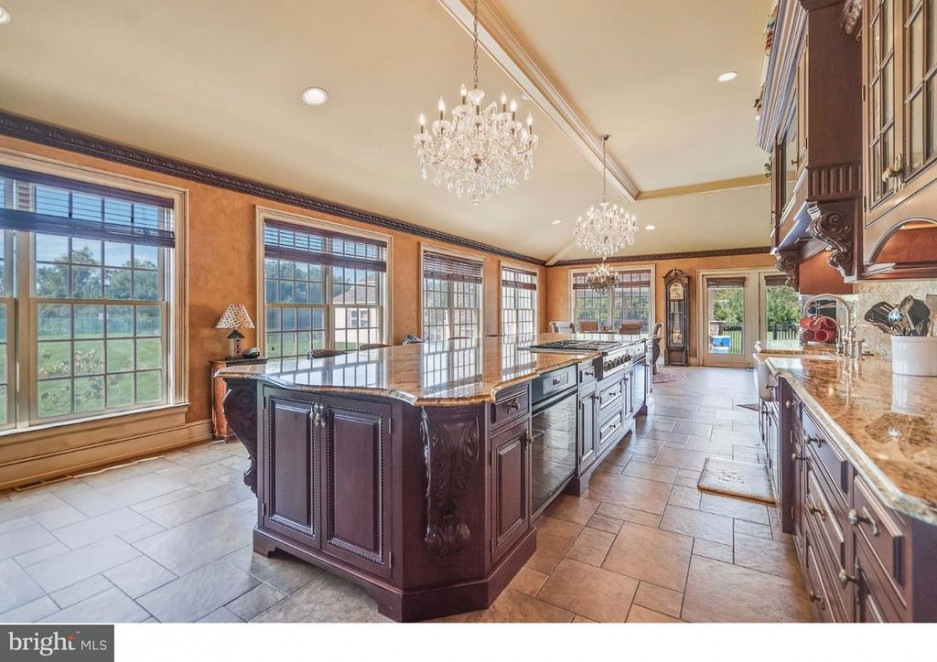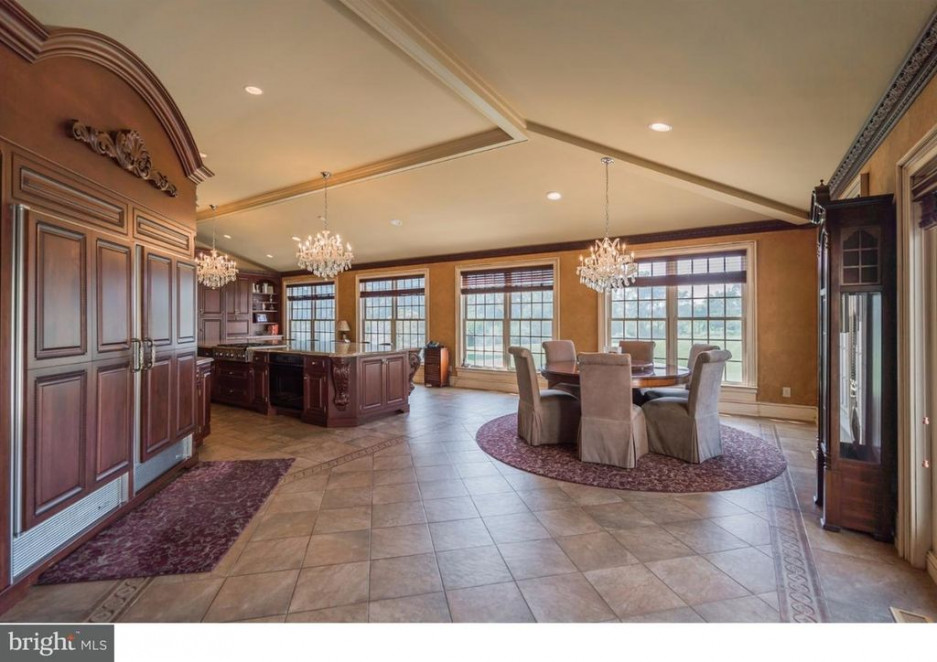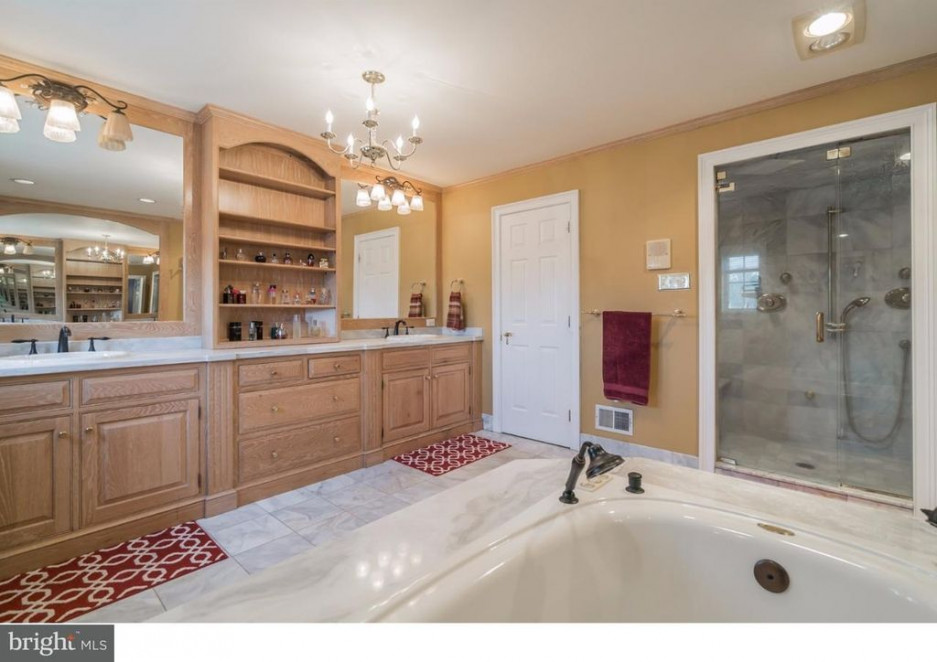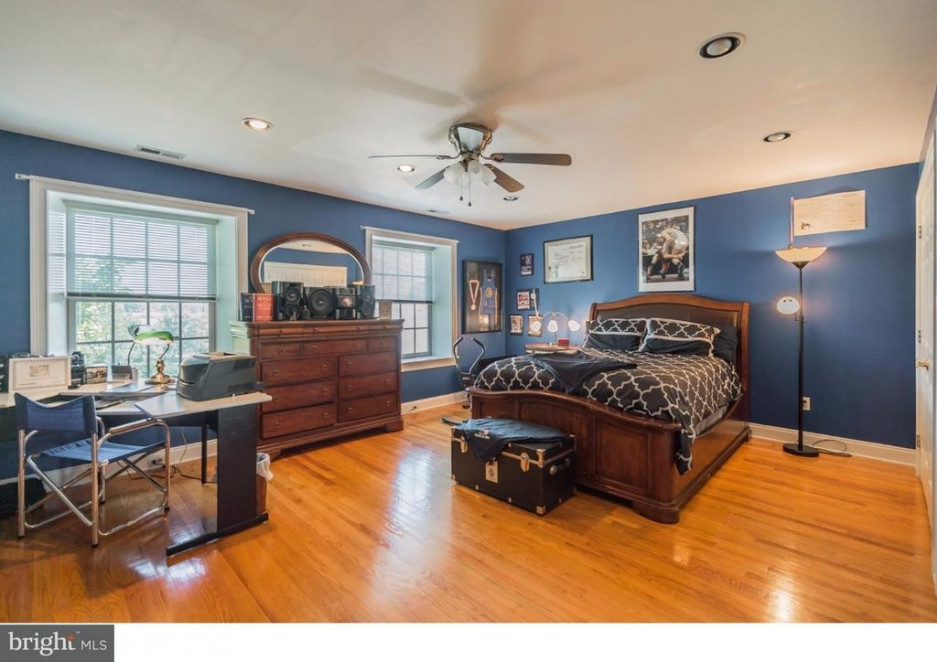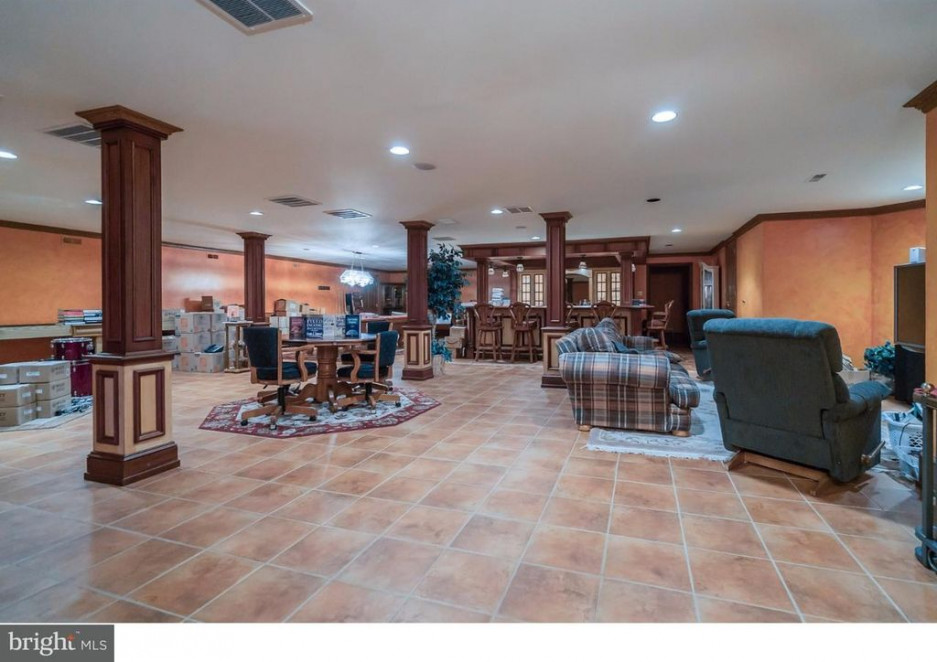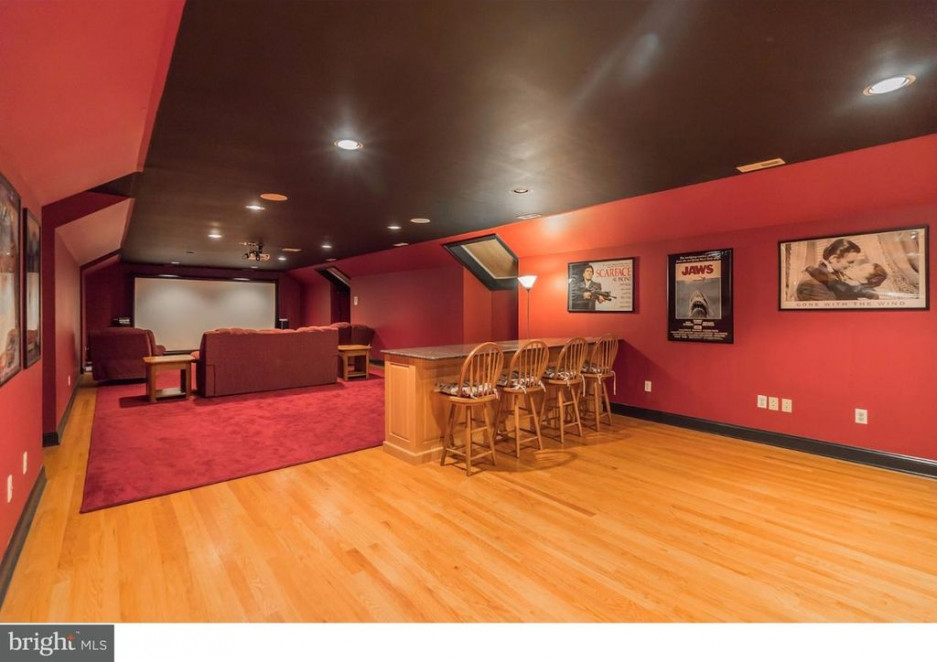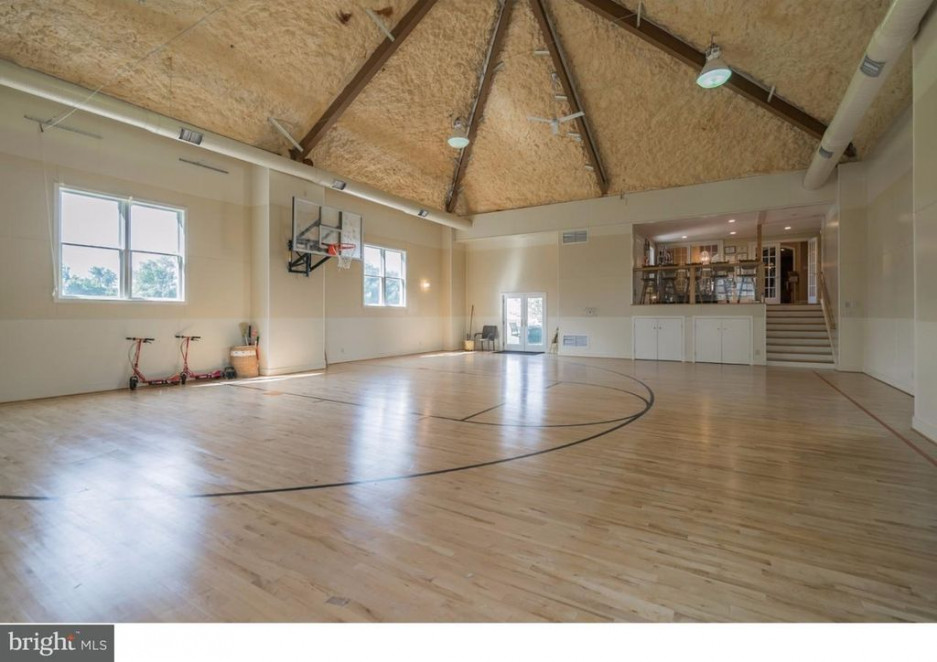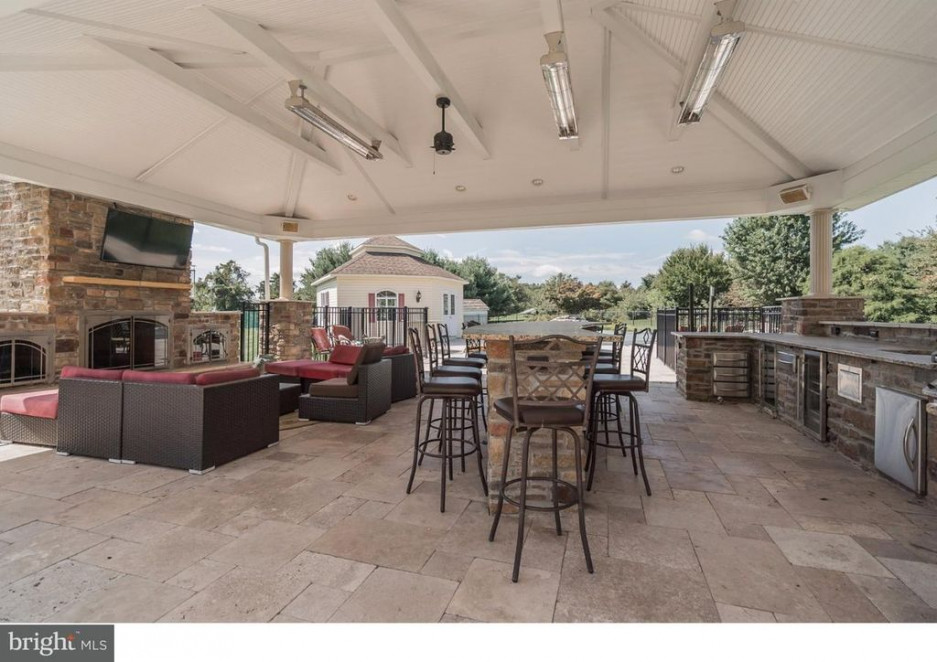 ---
858 Tower View Circle, New Hope, Pa. 18938 [Laurie Dau | RealtyOne Group Legacy]
---
---