AKA University City Levels Up With Posh Club Floor
Level 28 offers a club experience that's a cut above the rest. Make that 400 feet above the rest, to be specific.
---
If Cira Centre South is, as Brandywine Realty Trust's promotions put it, "Philadelphia's first vertical neighborhood," then Level 28 is its town square.
The bottom floor of the AKA University City flexible-stay residence has been loaded with high-style amenities that should wow everyone who will use it.
At its heart is a sleek modern lounge situated at the top of the office building elevators; adjacent to this is an outdoor terrace facing north and landscaped with marsh grasses and wildflowers, an integral part of Cira South's bid for LEED Silver certification. The lounge includes a pop-up bar that will swing into service when the workday ends.
Level 28 also contains a 70-foot waterfall lap pool with a uniform four-foot depth. (The shallow depth makes it suitable for children as well as adults and ideal for swimmers to boot.) It has a fitness center equipped with the most stylish gym equipment in the city. There's a golf simulator that lets users play on 36 of the world's best-known courses and an 16-seat cinema with plush reclining leather seats. There's a business center outfitted with computers, Wi-Fi, a color printer and several presentation options; its conference room also doubles as a private dining room.
And speaking of dining, members of Level 28 can arrange for catering from the Walnut Street Café on the street level. The casual fine dining establishment maintains a satellite prep kitchen on the club floor with a direct elevator to the restaurant's main kitchen.
Level 28 is an integral part of AKA University City but is being marketed as a private membership club. AKA guests and residents enjoy membership as part of the package. Office workers on the floors below may purchase monthly memberships for as little as $125 per month, and the general public can join for anywhere from $200 to $300 a month.
Larry Korman, co-CEO of AKA parent Korman Communities, and Jerry Sweeney, president and CEO of Brandywine, invited the media up for a look around the property last week. Some of what we saw appears below. An official grand opening is slated for the fall.
---
A First Look at Level 28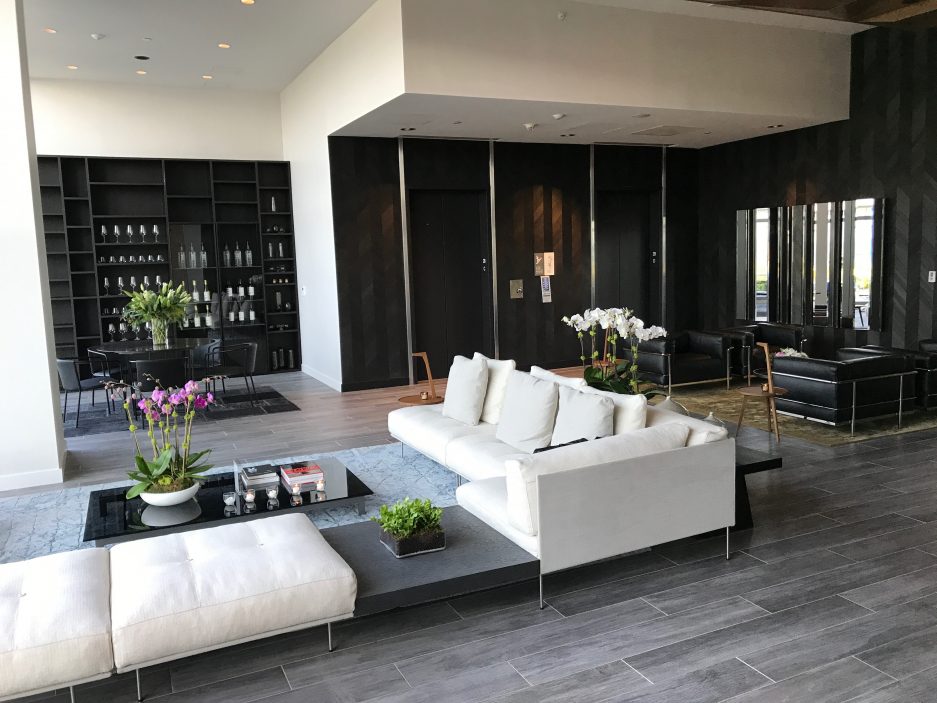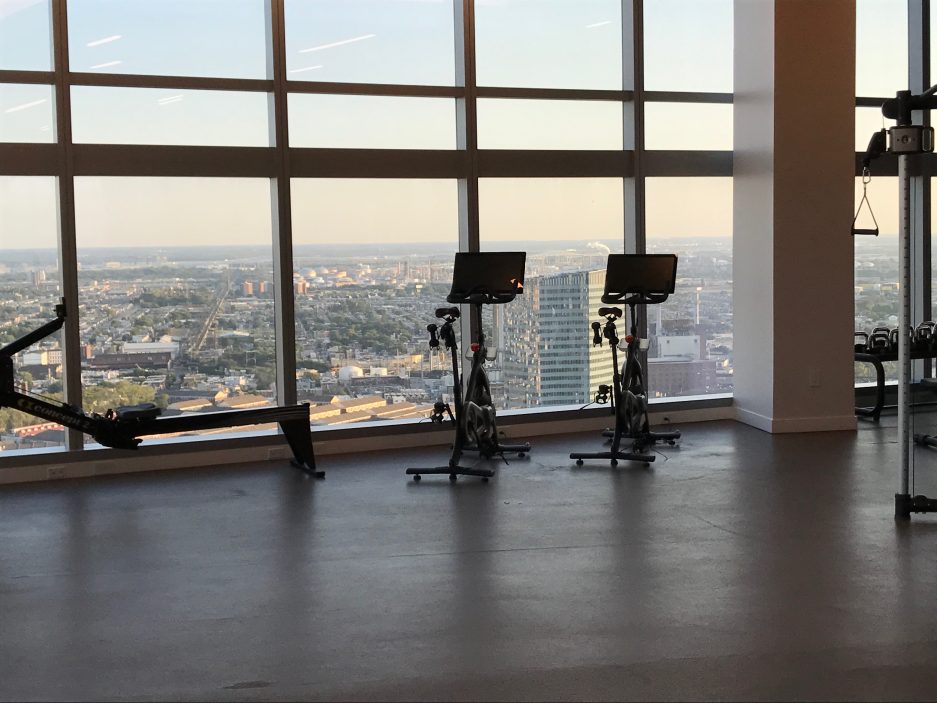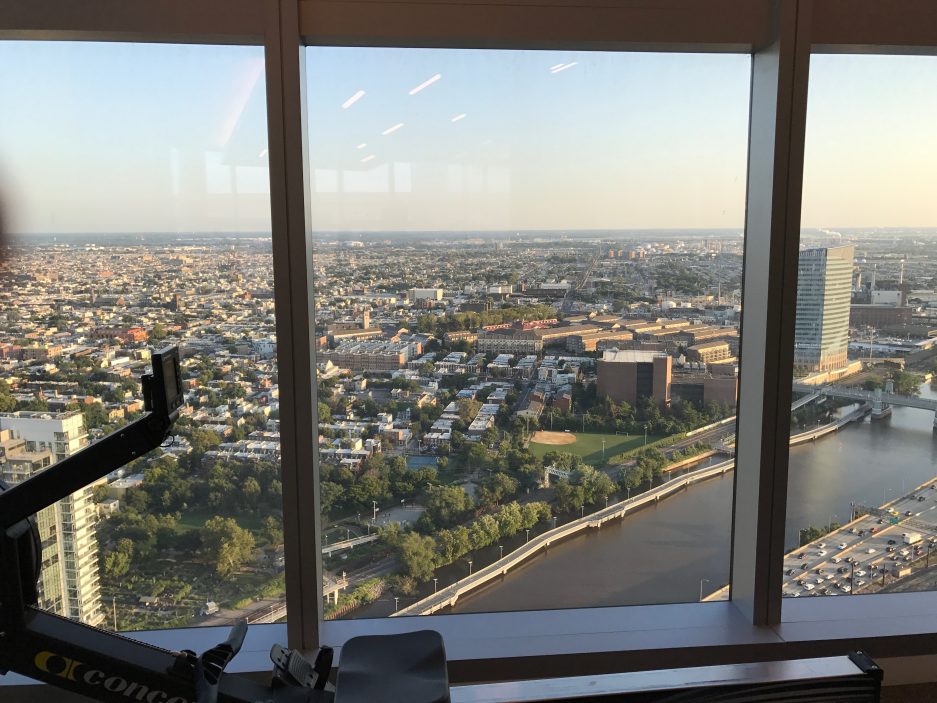 ---
Follow Sandy Smith on Twitter.
---
---