Philly Ranked Fifth Most Walkable City in U.S. This Year
Miami moved up in the annual Walk Score rankings, dislodging the city from fourth place.
---
A mere two-tenths of a point dropped Philadelphia from its perch as the nation's fourth-most-walkable city in this year's Walk Score rankings of American cities.
Miami traded places with Philadelphia to become the No. 4 most walkable city in the U.S. on this year's list. But no one should lament this development, for what it means is merely that cities all across America continue to up their walkability game.
A news release from Walk Score parent Redfin noted that once again, all of the 10 most walkable cities had higher Walk Scores than they did last year, and of the top 50, only Omaha saw its Walk Score fall (by a mere 0.3 point). Philadelphia's Walk Score of 79 was 0.7 points above its showing last year, but Miami posted an even stronger gain of one full point to 79.2, putting it in fourth place and Philly in fifth.
Local Redfin agent Blakely Minton attributed the city's continued walkability gains to people recognizing the role neighbohood amenities play in enhancing house values. She gave Northern Liberties as a prime example.
"At first [agents] had a hard time getting people to move there," she said. "That wasn't because it was on the outskirts of anything, but because it had no grocery store. Once they started adding grocery stores and other neighborhood businesses, values took off.
"When you're in a city where parking is at a premium, you have to have places where people don't have to get into a car to go everywhere. You need banks, you need grocery stores, you need dry cleaners, you need day care."
Minton acknowledged that this lifestyle appeals to only a segment of the overall residential real estate market, but it's a segment that has grown over the years. "Walkability has become a national term that people are recognizing now. They realize it matters to the value of their homes and the desirability of their communities."
Plus, she said, "City people love to walk. They don't want to have to rely on a car to do everything. They may not even want a car at all."
As it has been since Walk Score began issuing these rankings, New York remains the king of the hill, with its Walk Score continuing to inch upward towards "Walker's Paradise" territory (90 points or better). Its Walk Score of 89.2 this year is its highest ever and 0.3 points above last year's score. Rounding out the top five most walkable cities are No. 2 San Francisco (Walk Score: 86.0) and No. 3 Boston (80.9).
Walk Score's annual rankings cover all U.S. cities with 300,000 or more inhabitants. They are derived from Walk Score's methodology, which assigns points to individual addresses based on distance from amenities, density of population, block length and intersection density.
Every one of the 10 most walkable cities has neighborhoods that rate as "Walker's Paradises," where daily errands do not require a car. All of Philadelphia's 10 most walkable neighborhoods, which appear below, fall into this category.
Eight of the city's nine large divisions as defined by Walk Score and 54 of its 68 neighborhoods were rated at least "Very Walkable," with scores of 70 or better that indicate that most daily tasks can be accomplished on foot. All of the neighborhoods that fell short of this standard save one — East Parkside in West Philadelphia — were in either Northwest Philadelphia (in descending order: East Falls, Chestnut Hill, Roxborough) or Northeast Philadelphia (all the others). But even Northeast Philadelphia, the least walkable of the city's large divisions, contains several Very Walkable neighborhoods: Tacony-Wissinoming, Frankford, Oxford Circle-Castor Gardens, Lawncrest and Mayfair all fall into that category (again, in descending order).
---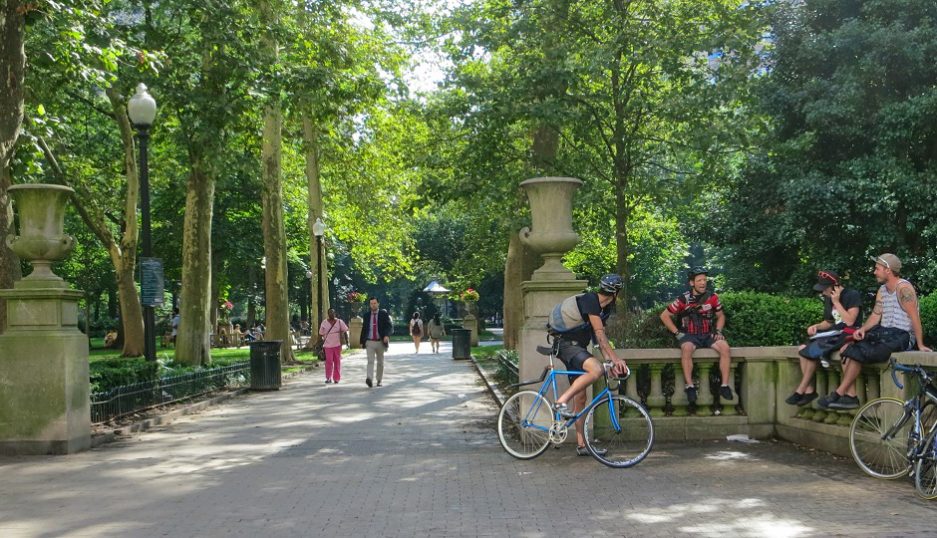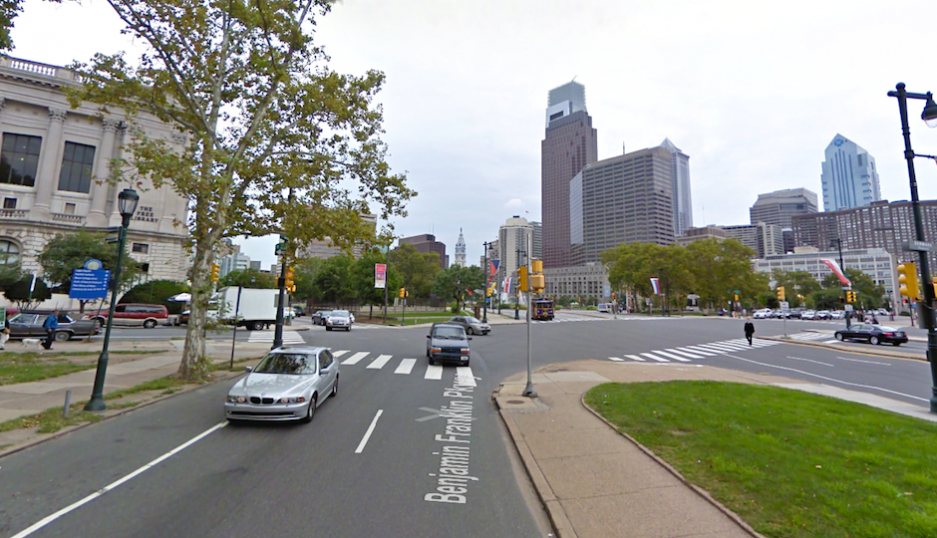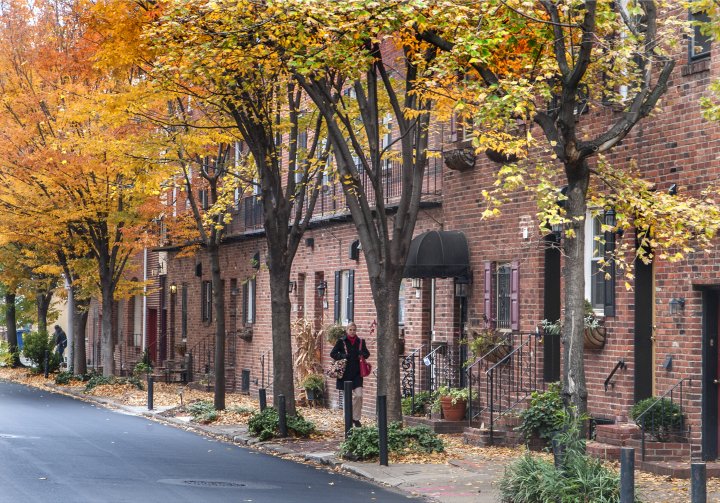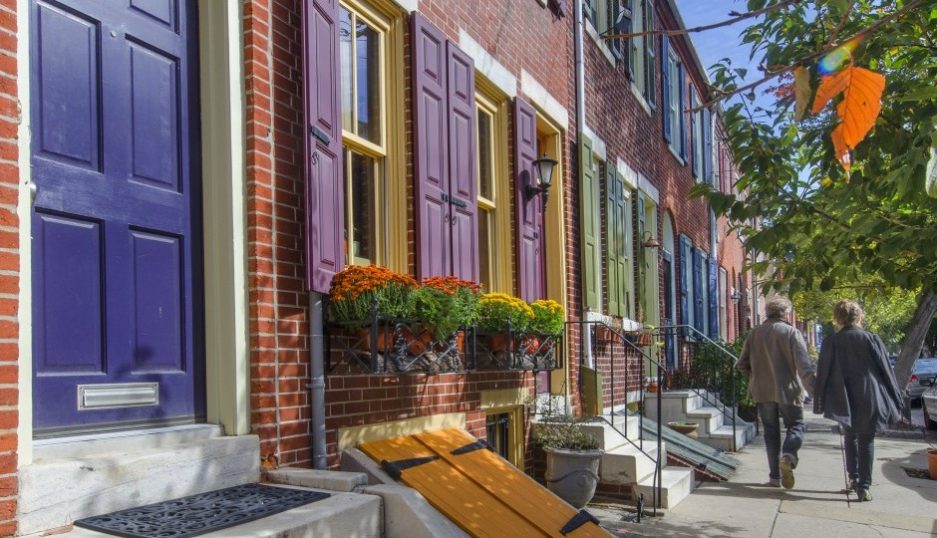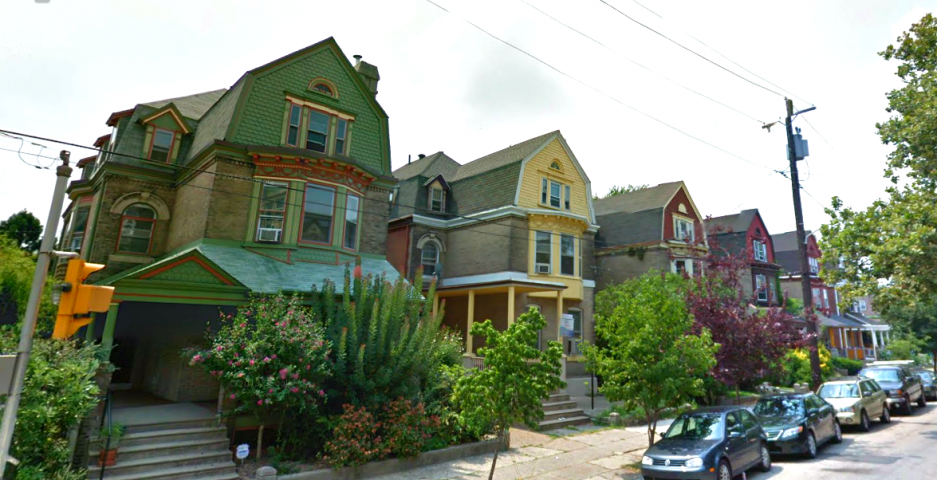 ---
---
---