Main Line Monday: Over-the-Top Opulence in Haverford
We've seen elegant detailing, huge rooms and features that go above and beyond the ordinary before, but not quite on the scale found in this handsome 1921 brick Colonial mansion.
---
There are lots of fabulous mansions on the Main Line. We've featured several of them in this space. But we've run across very few of them that combine elegant details, loads of space for you and your stuff, and extraordinary features in the way this relatively modest (for its category) 1921 brick Colonial does.
But we shouldn't have been so surprised to find all of this in this home. After all, it has a name: "Maxwellton."
Sitting on an impeccably manicured 1.57-acre hillside lot in Haverford's bosky northern reaches, this sumptuous mansion will astound you with its many fine features and details, the work of numerous architects and landscape designers who have upgraded this home over the last several years.
The home has great curb appeal, as the photos below show, but the Wow! factor really begins once you cross the threshold of this home. Grand formal spaces and finely detailed informal ones are intermixed throughout this home. All of them share such refined elements as intricate ceiling work, crown moldings and hardwood floors, and several boast beautiful fireplaces along with the fine architectural hardware.
Those of you who worry about where you'll put all your stuff need not fret either, for between such items as tasteful built-in shelving and rooms filled to the brim with cabinets and drawers, you should be able to stash or display your possessions as you see fit.
The detailed ceiling work and 19th-century-style lighting in the foyer set the tone for what's to come: A living room enveloped in rich wood paneling. A dining room with Colonial-style wallpaper and a magnificent chandelier mounted in a dome in the ceiling. A family room with a club-like bar and more vintage lights. An up-to-the-minute kitchen whose classic details surround the latest and greatest in appliances, including a restaurant-grade Le Cornue Chateau range and vent hood, Sub-Zero refrigerator, Wolf built-in convection and microwave ovens and a professional-quality, built-in Miele coffemaking system. A "dish room" off the kitchen with 80 feet of cabinetry for storing and displaying your china, crystal, serving dishes and more. A second, more intimate kitchen with breakfast area in addition to the main kitchen, A temperature-controlled "chocolate room" and a wine cellar (ditto).
And we haven't even gotten to the upstairs master suite yet. This ensemble is so luxuriously equipped and appointed you may never want (or need) to leave it. The bedroom boasts fine cabinets and a desk for home office use and is also your own private entertainment zone, as it has a built-in audio/video system with drop-down screen. The master bathroom is a study in marble and wood, with a soaking tub and separate shower with frameless glass enclosure. And you could quite conceivably lose yourself in the walk-in closet's multiple rows of cabinets and chests.
This home is also as well equipped for entertaining outdoors as it is for gracious indoor parties, with a pool, two terraces and landscaped rear gardens.
Its location is minutes away from the Main Line's shopping and dining hubs as well as SEPTA Regional Rail service, but with all the lush greenery that surrounds you, you'll feel like you're a world away from all the hustle and bustle. Given how much has been put into this anything but modest home, you'll probably find its sale price surprisingly modest indeed.
THE FINE PRINT
BEDS: 5
BATHS: 6 full, 2 partial
SQUARE FEET: 8,040
SALE PRICE: $1,995,000
---
327 Grays Ln., Haverford, Pa. 19041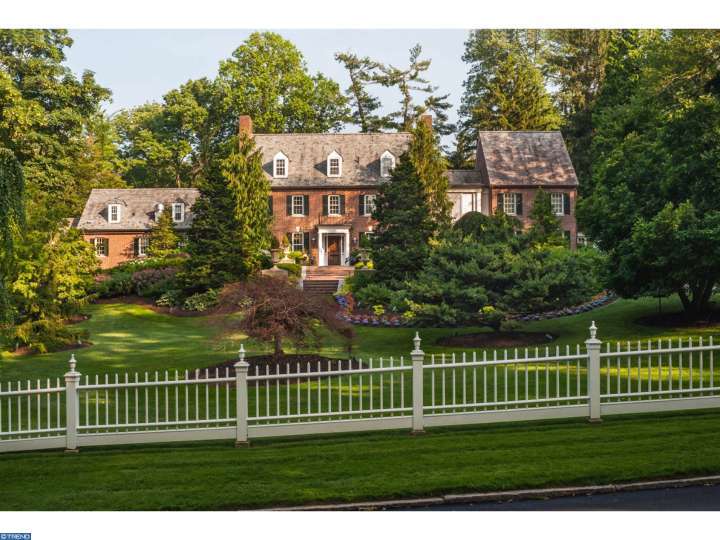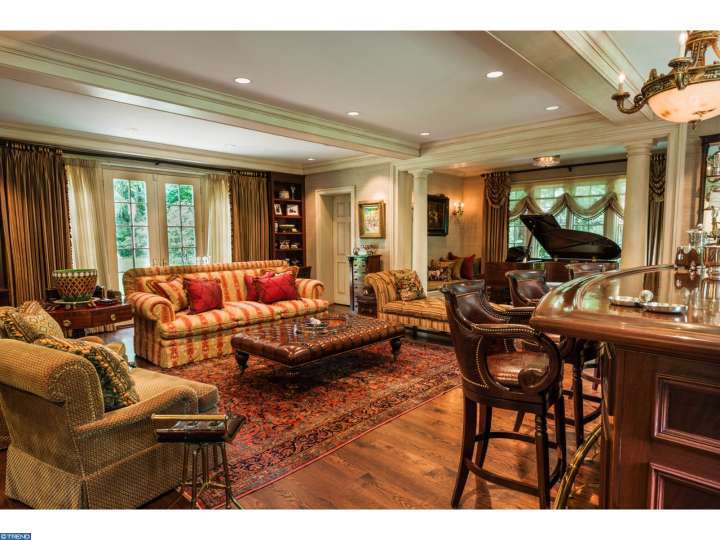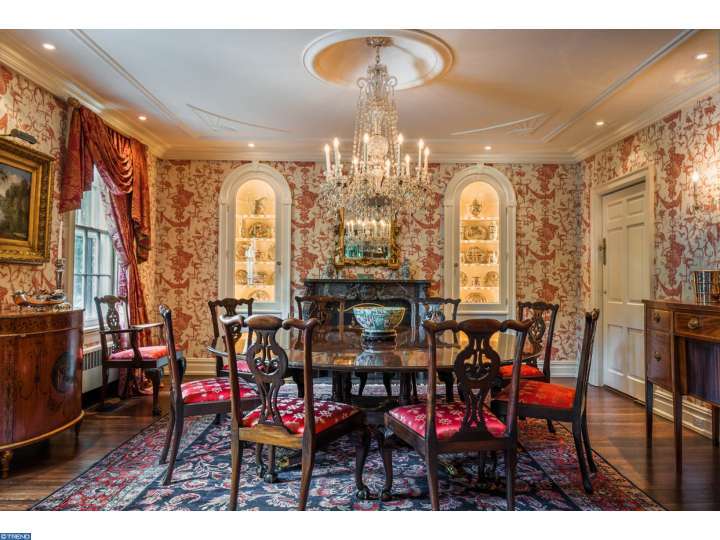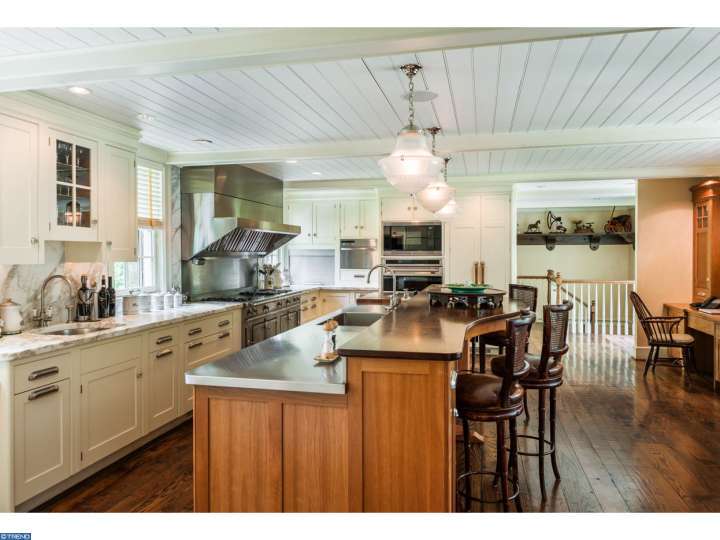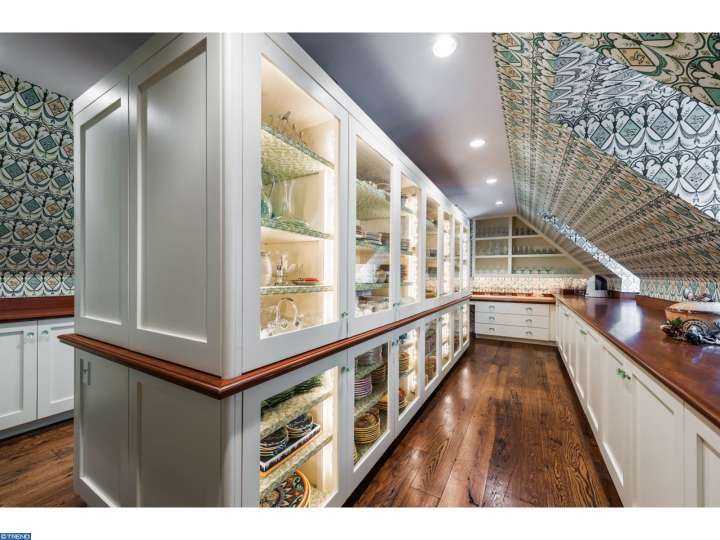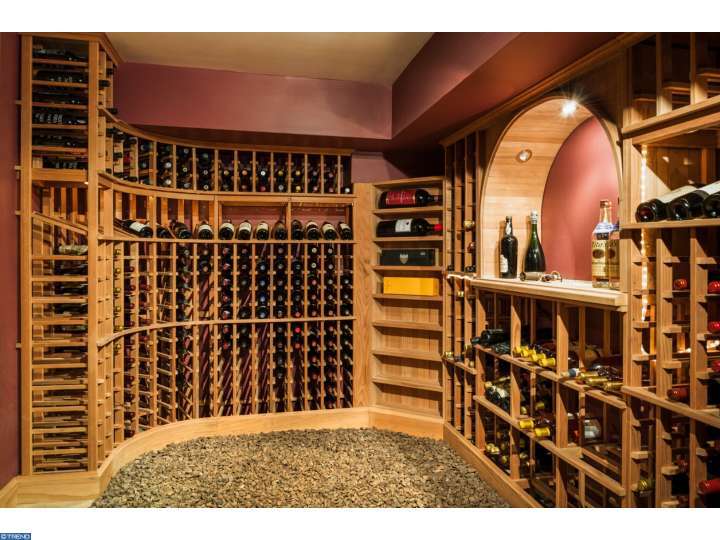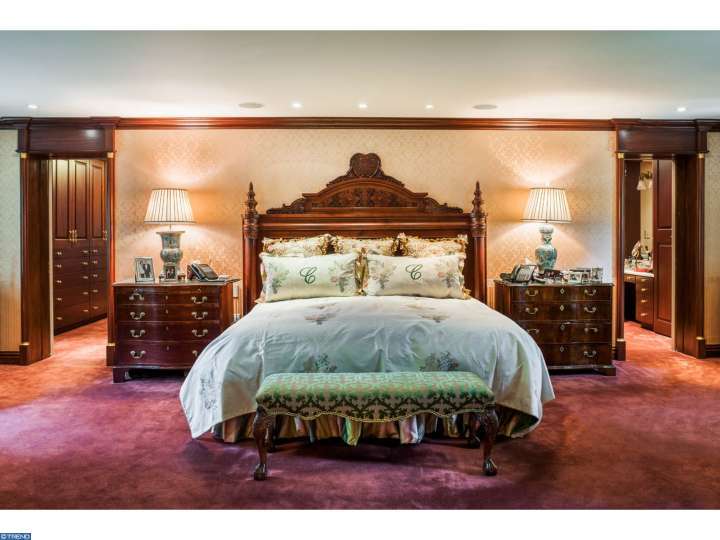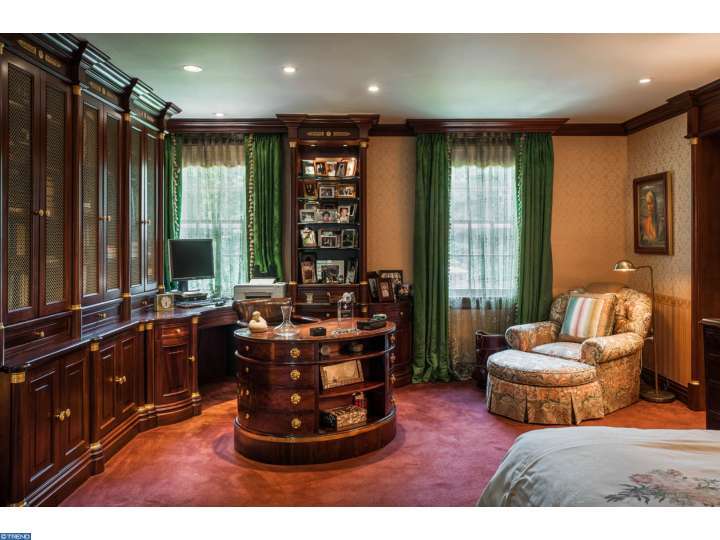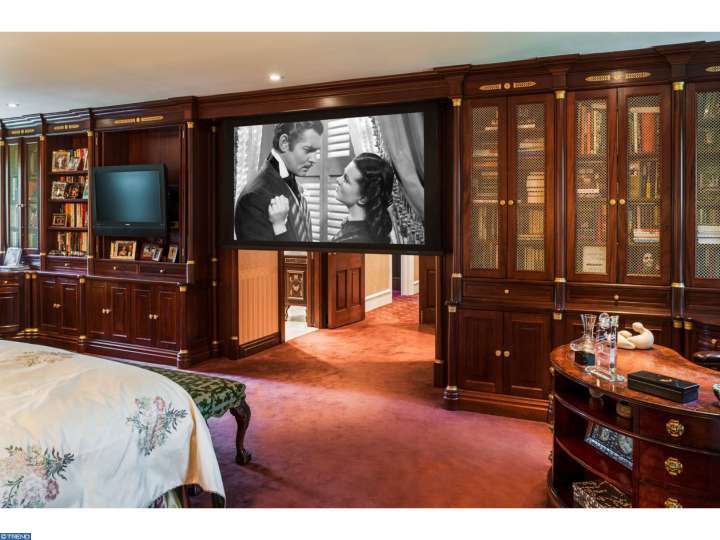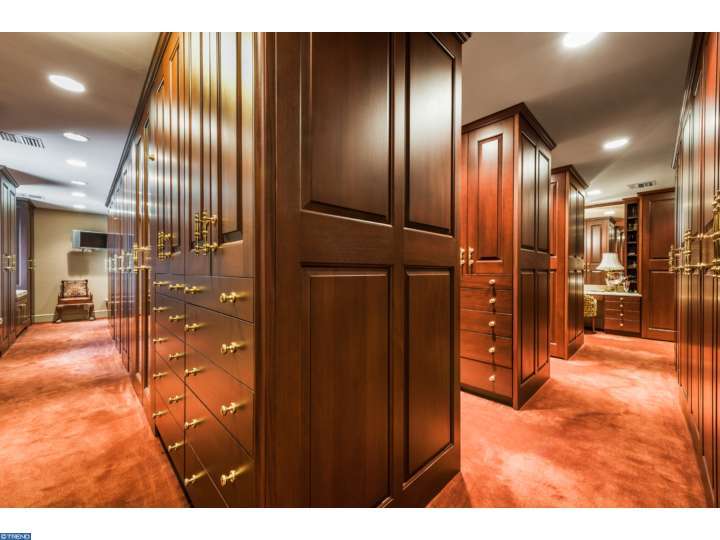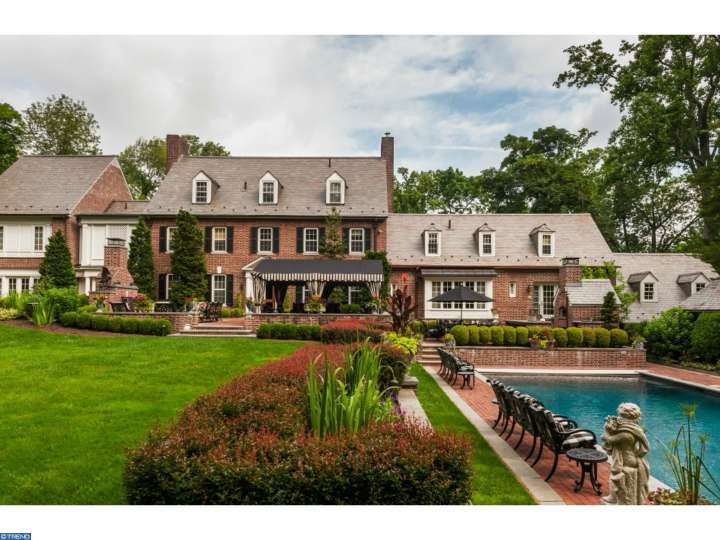 ---
327 Grays Ln., Haverford, Pa. 19041 [Richard Goldberg | BHHS Fox & Roach]
---
---