Jawdropper of the Week: Industrial Chic in Callowhill
Exposed brick walls: $599,000. 8-foot-high windows with incredible views: $599,000. Getting to live in a 110-year-old loft condo that looks like it's out of a movie? Priceless.
---
You know those glamorous lofts you see in the movies? The ones with huge windows and amazing views of the city, exposed brick walls everywhere giving it that industrial-chic look, and occupants who live on a writer's salary yet can afford a super-stylish apartment that has us asking, "Does this really exist in real life? "
The answer is yes, and you'll find it on the 4th floor of a 110-year-old converted garment factory in the heart of the Callowhill Loft District. Located right across the street from the Reading Railroad viaduct and park-to-be, this condo has all the elements needed to make that movie dream a reality.
Designed by an artist and once used as a photography studio, this spacious unit formed out of what were once two separate apartments is an ideal flexible live/work space. One of the best features of this loft condo unit is its totally open plan. The moment you step into the entry hall, you can take in the entire unit in one glance.
Huge red pine columns not only give the space character but also are original to the building itself. Then there are the exposed brick exterior walls that envelop the home and the oversized 8-foot-high windows that wrap around the loft and give you fantastic north and west views. You don't even have to be looking upwards to notice the incredible 13-foot-high pine ceilings, which contrast wonderfully with the original hardwood maple floors throughout the loft.
The custom Bulthaup kitchen and bar features state-of-the-art appliances: a Gaggenau cooktop, a Blomberg refrigerator, a Bosch dishwasher and a Bertazzoni convection wall oven. Finally, a System 20 stainless-steel workbench (now part of the Museum of Modern Art's collection!) has us drooling even when there's not a speck of food cooking.
Across from your stellar kitchen, you'll find the living and dining area. You could do just about anything in this space; as the photos below should make clear, you can turn it into an elegant seating area, a family-friendly space, or even a workshop or studio as you see fit.
A custom steel queen-sized Murphy bed frame, designed by a local artist, separates the open space into living area and bedroom. Make that "bedroom," for what makes this space truly original is that Murphy bed, which can be folded out of the way to create work or studio space. The far side of the bedroom area is currently being used as an office space, but it can be turned into whatever your heart desires.
The only bathroom in the unit is even more movie-worthy, comprised of blue mosaic tiles, a custom-designed Corian-topped stainless-steel double vanity and a Grohe shower with translucent glass. An additional two storage rooms and a laundry room complete this apartment.
Besides being next door to the Rail Park-in-the-making, this beautifully restored loft condo building is close to everything that's great about Center City living. The Reading Terminal Market and Chinatown are just a short walk away; great restaurants and pubs surround you, and the Broad Street Subway is just one block to your west.
But what might just be the best part of this dreamy pad is the price. With a price tag of just $599,000, you don't have to be a movie star to afford this chic urban-industrial dream.
THE FINE PRINT
BEDS: Up to 2
BATHS: 1
SQUARE FEET: 2,000
PRICE: $599,000
OTHER STUFF: Floor plans for a three-bedroom unit are available, and the plumbing has been roughed in for an additional 1 1/2 baths. The building is smoke-free and cat-friendly, but sorry, no dogs. The unit comes with one indoor heated parking space, and a second is available for purchase. The building is zoned for either residential or owner-occupied small business use. The owner is a licensed Pennsylvania real estate agent.
---
429 N. 13th St. #4A, Philadelphia, Pa. 19123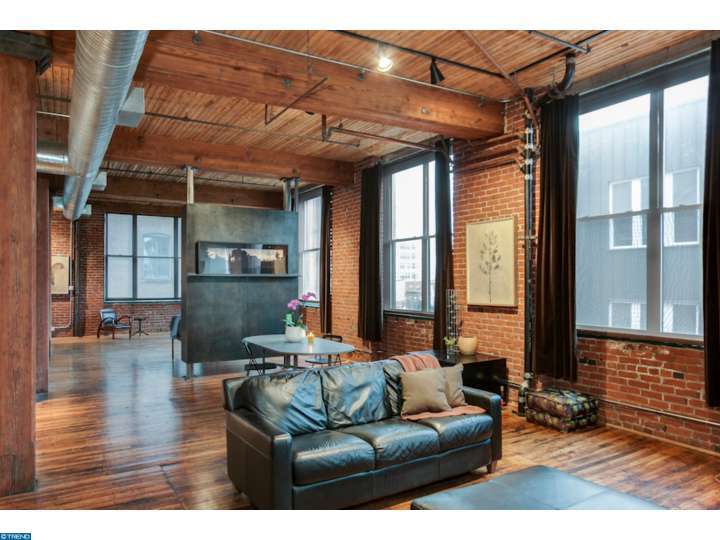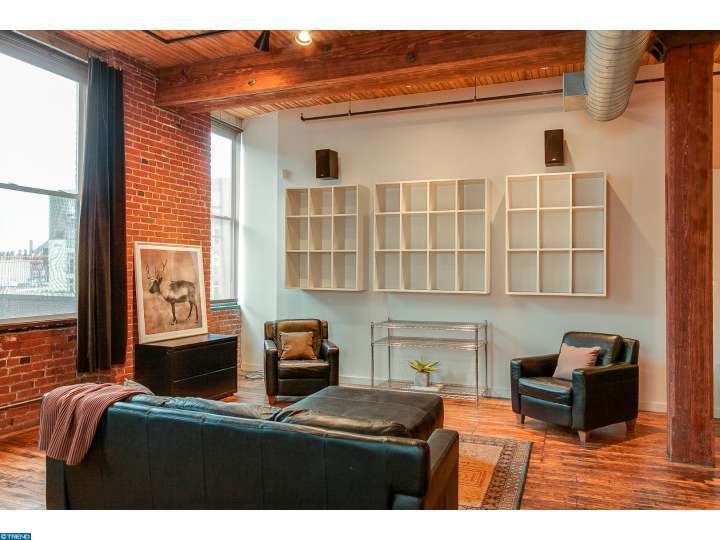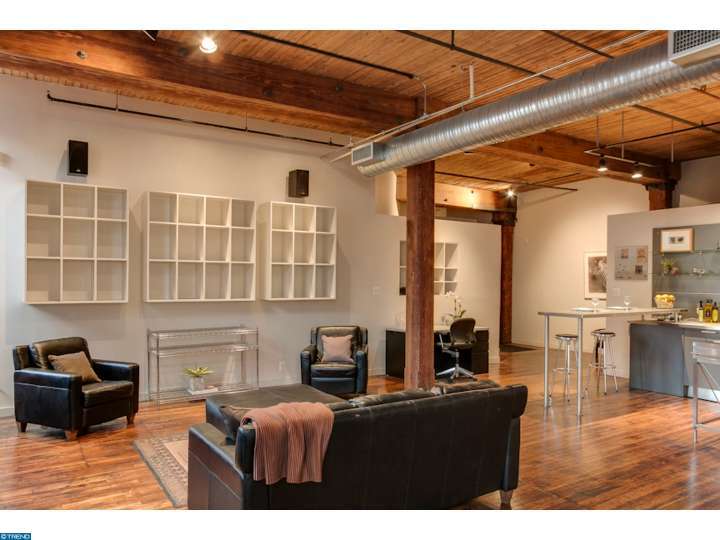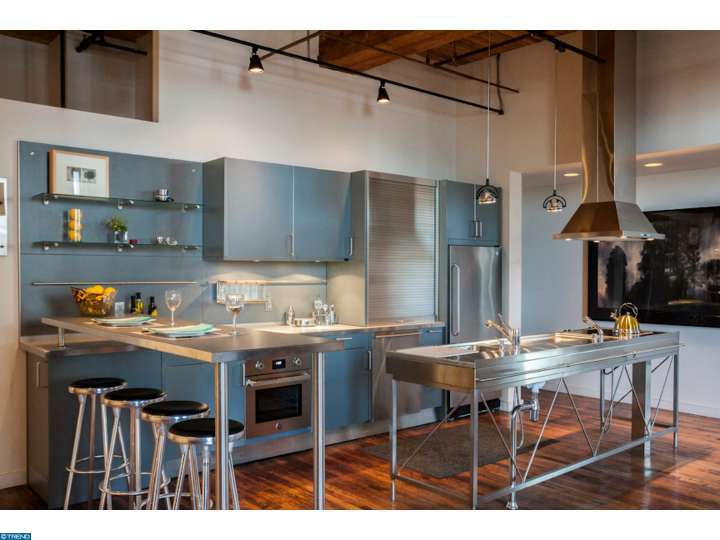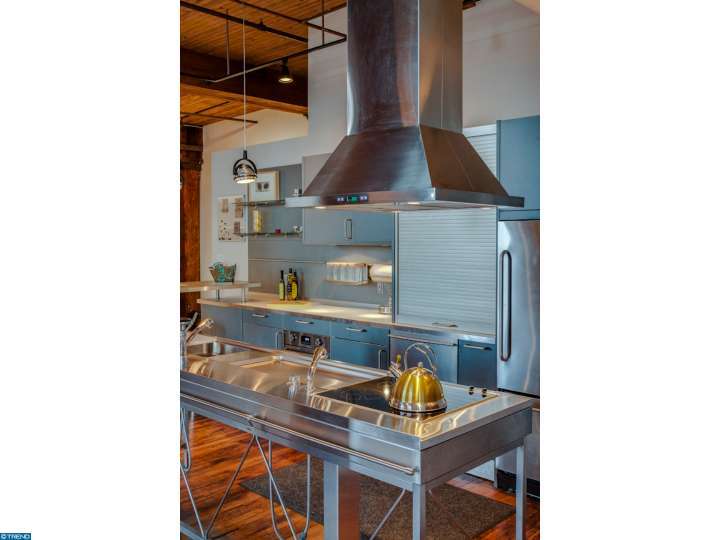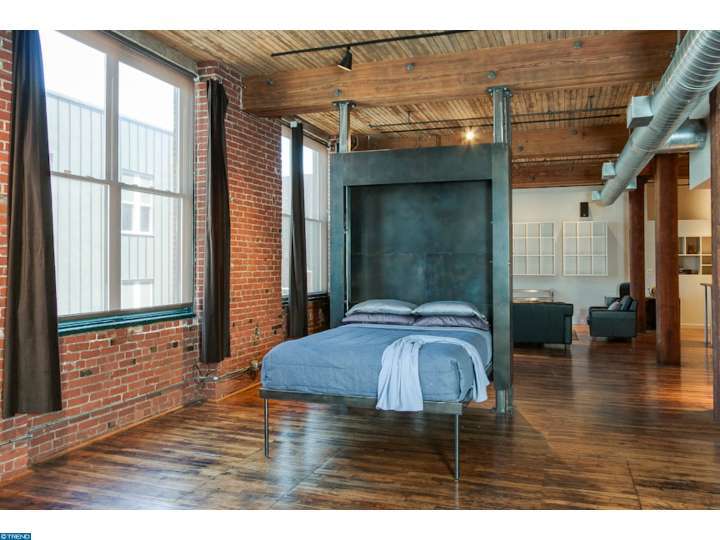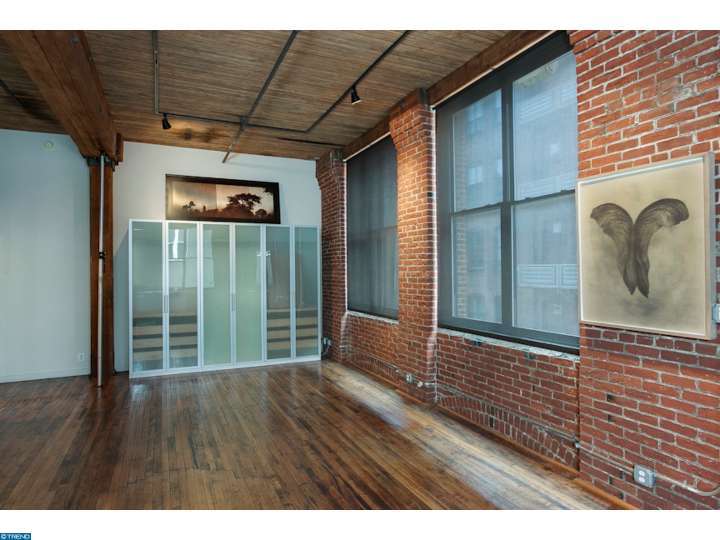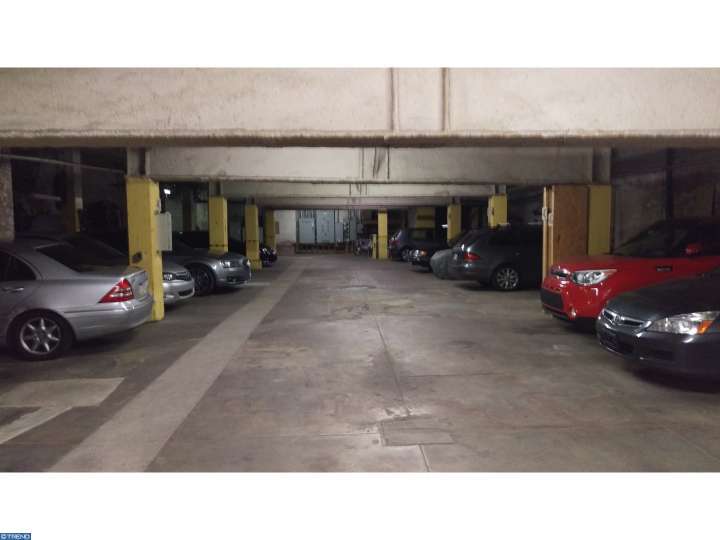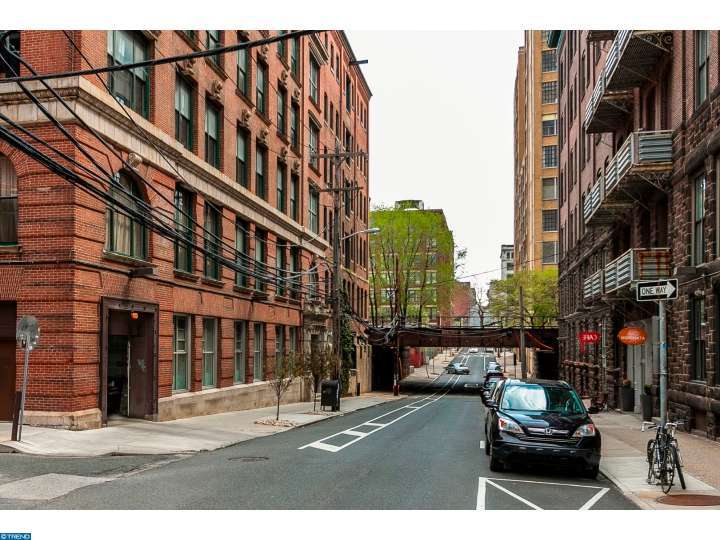 ---
429 N. 13th St. #4A, Philadelphia, Pa. 19123 [Michael Sivel |BHHS Fox & Roach]
---