The Art of Renting Apartments, According to Post Brothers
Since Post Brothers has sunk a good chunk of change into turning Presidential City into a work of art, it's decided to offer would-be renters a gallery tour.
---
Usually, leasing an apartment consists of meeting with an agent or landlord in an office that may or may not have photos of what the apartments are (supposed to) look like. There will be flyers or leaflets showing floor plans, and maybe the photos that aren't on the leasing office walls. You can get a tour of a unit if you're interested. And that's about it.
Post Brothers being Post Brothers, it decided to do something different with its Presidential City complex. The midcentury modern icon overlooking the junction of the Schuylkill Expressway, City Avenue and Roosevelt Boulevard is a little more than halfway through a 21st-century makeover that's polishing the apartments, buildings and community amenities to a high gloss.
To highlight the transformation, Post Brothers has erected a tall obelisk at the corner of City Avenue and Presidential Boulevard, designed by Coscia Moos Architects. "The idea behind that was to serve as a sort of beacon for our residents and visitors," said Elise Halter of Post Brothers, the designer of the gallery.
And if that wasn't enough to satisfy one-percent-for-art rules, there's the leasing gallery itself.
"We wanted it to be this very immersive experience and to have the opportunity to display some art here in the community," she continued. That ultimately includes work created by tenants, some of whom are themselves artists, in the space; the Oct. 11 opening reception for the gallery included several local artists displaying their creations.
But the main work on display in the gallery is the development itself, as it should be. That "immersive experience" is definitely a multimedia one: it includes video, scale models, interactive touch screens and other tactile elements. Since this is a story about art in service of commerce, and photography is an art form, I'll let the pictures tell the story from here.
---
Presidential City Leasing Gallery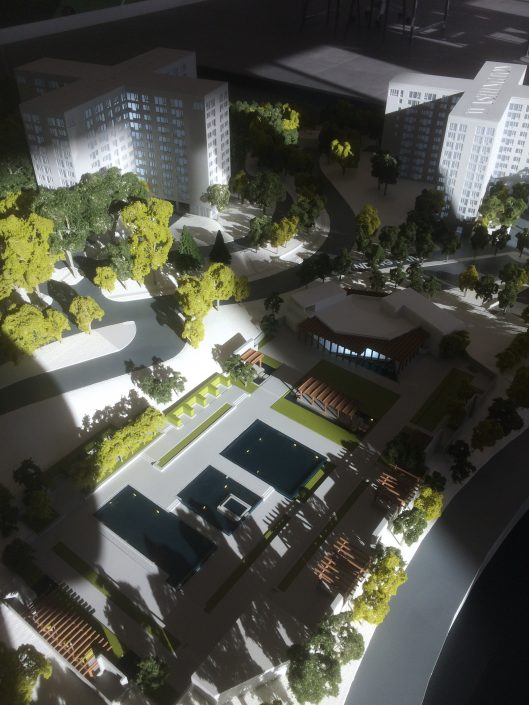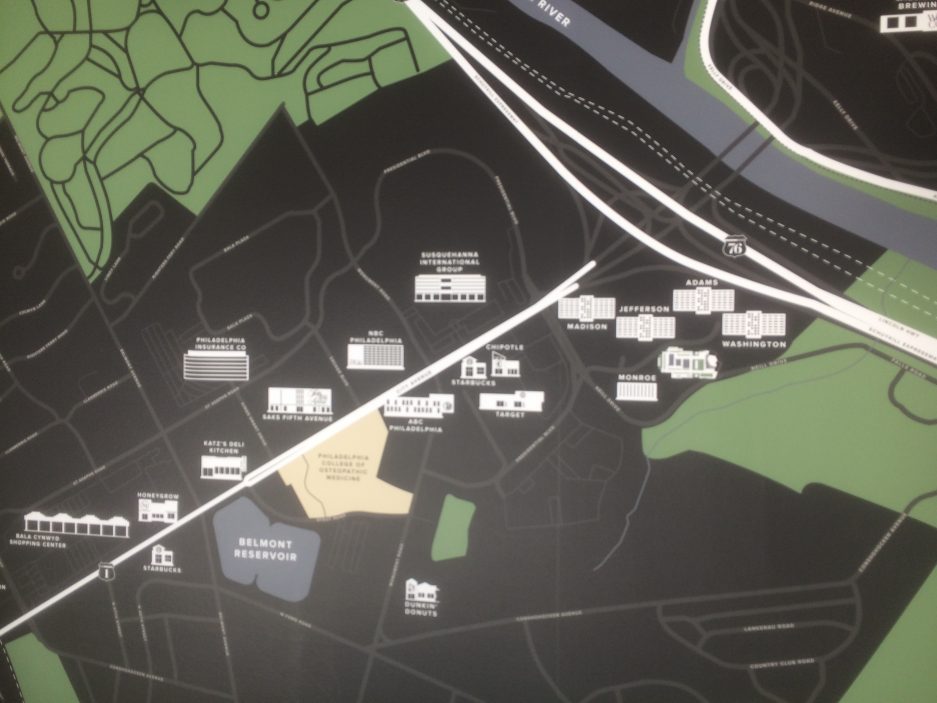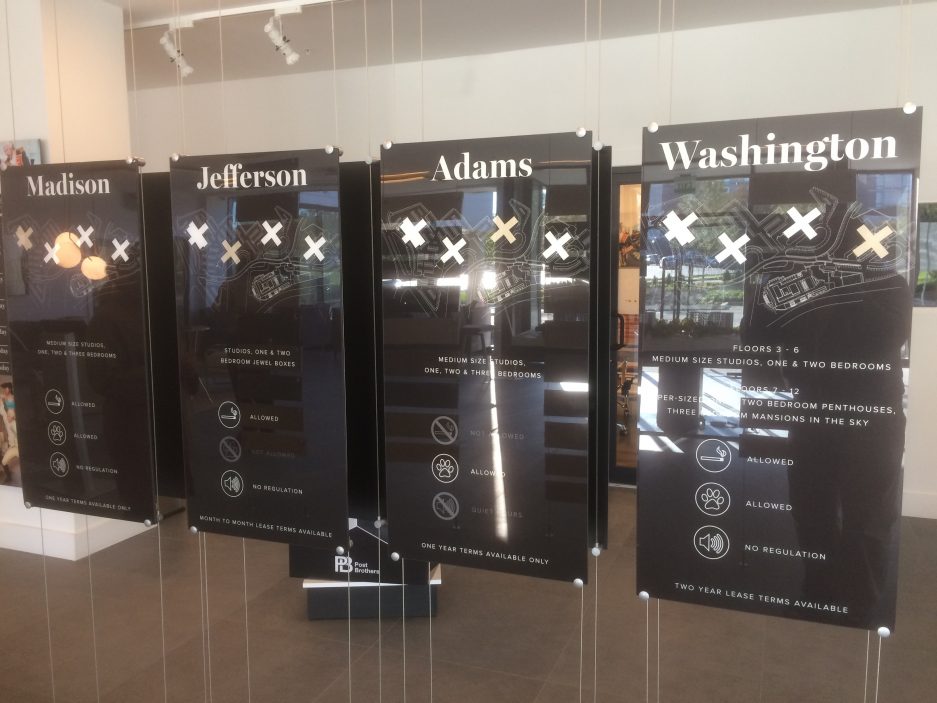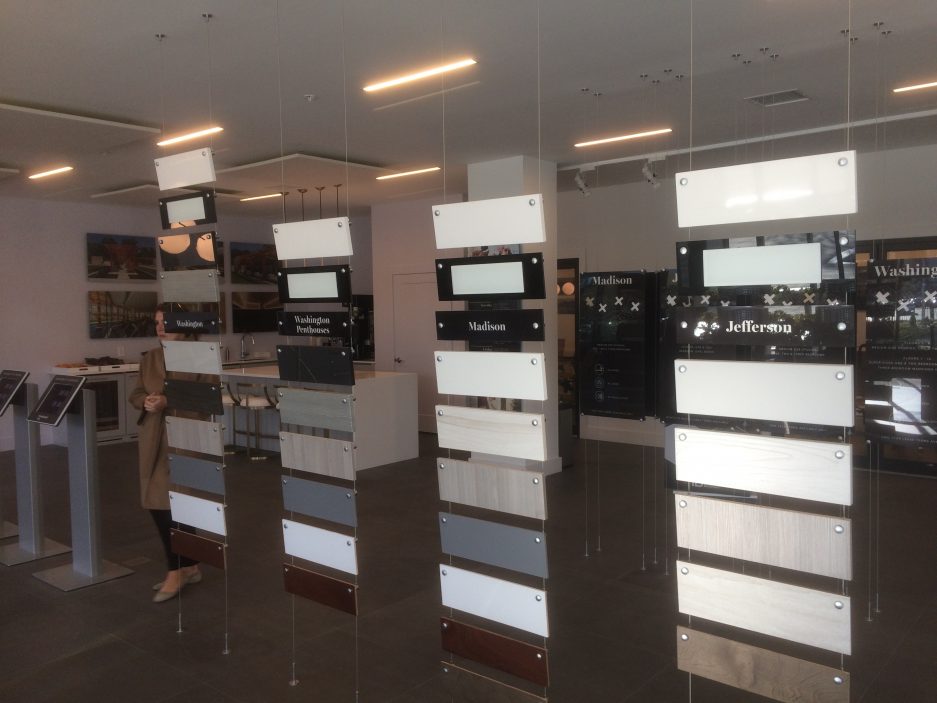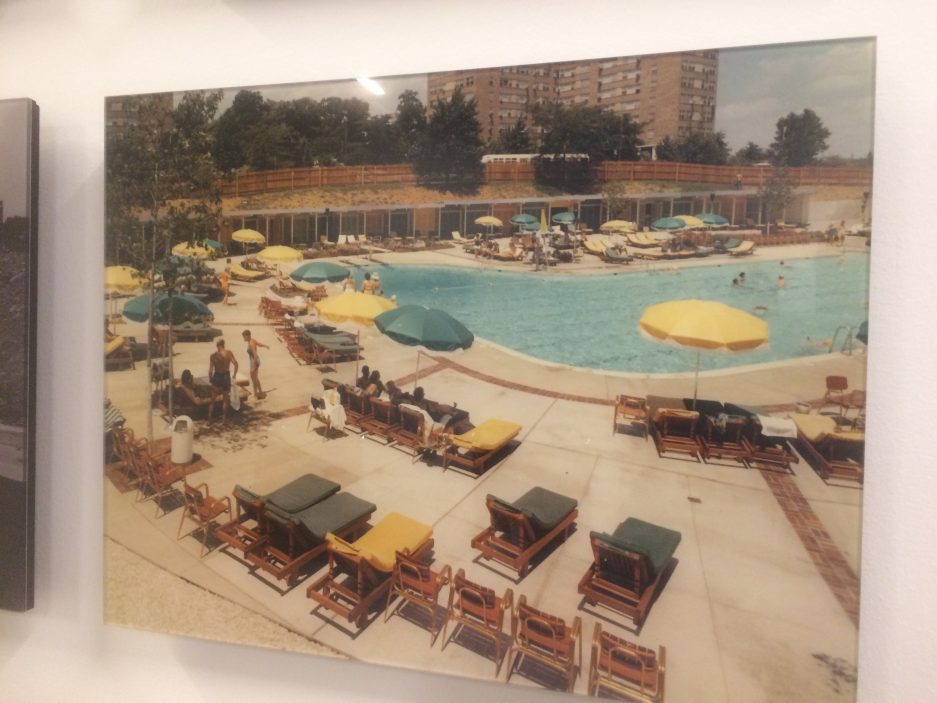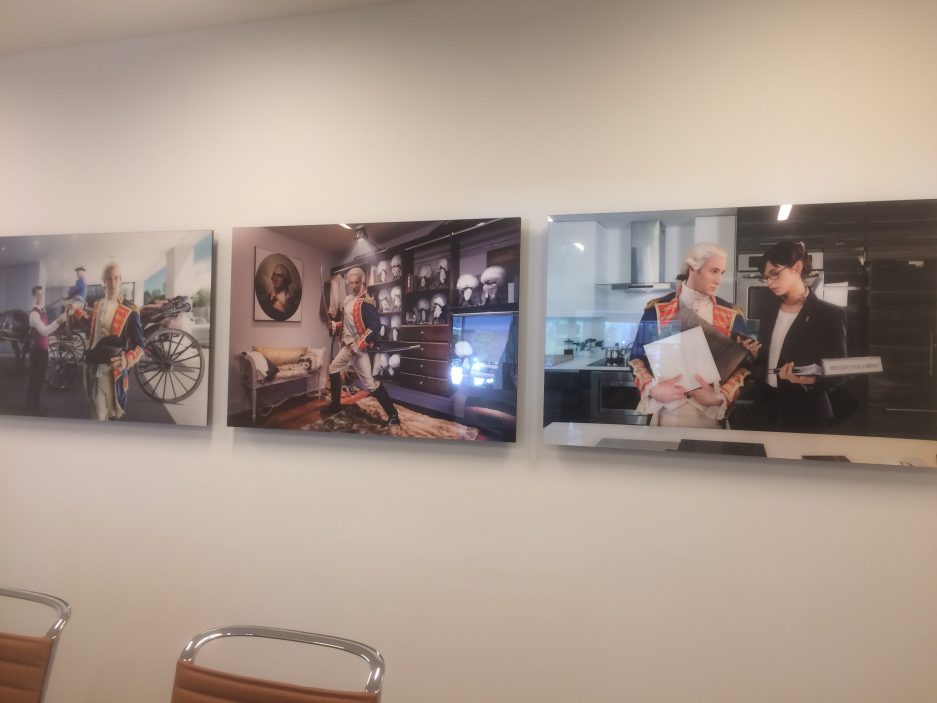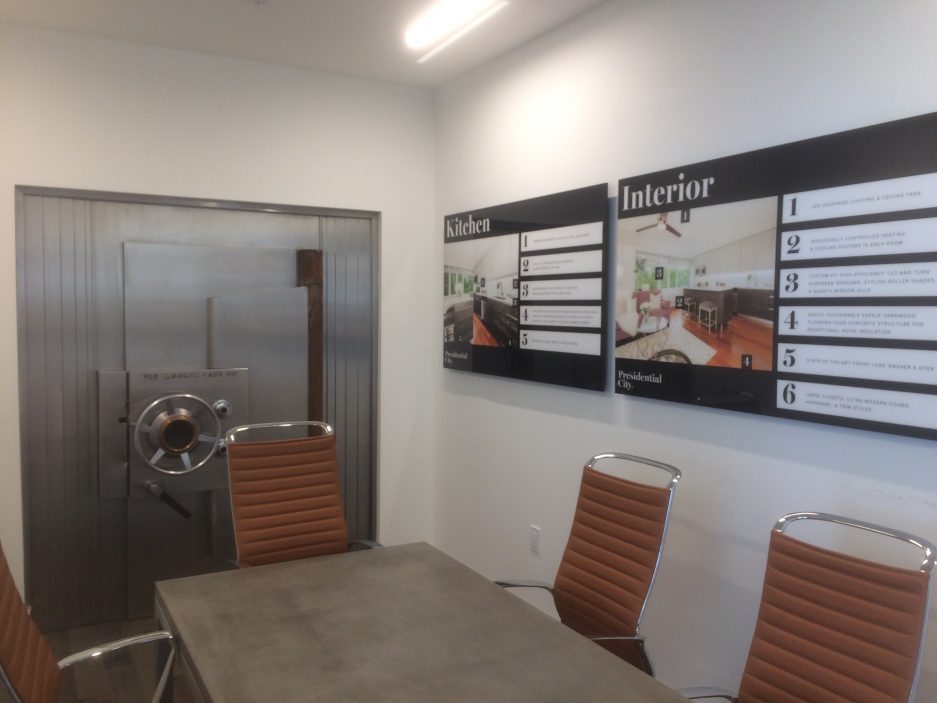 ---
---
---