"Man Made" and Mass Produced: How Stephen Burks Squares the Circle
The superstar product designer had an epiphany on a trip to Africa that turned him into an evangelist for the notion that everyone's a designer - and that hand craftsmanship and mass production can complement each other.
---
According to Stephen Burks, design as we know it is a fundamentally Western concept.
But that doesn't mean that there's no design outside the West.
"In other places in the world, people solve problems, people make beautiful things, people manipulate material for the betterment of humanity, passionately, every day," he says. "It's part of life, and it's always been part of life. Everyone is capable of design.
"And I think the more we recognize that, the more space we can create [for the rest of the world] in what is traditionally a European narrative."
This insight, which Burks first gained on a trip to South Africa in 2005, has informed everything Stephen Burks Man Made produces. What may be equally notable is that he got one of the pillars of French high-end design to buy into it too.
Currently on display at Roche Bobois in Old City as part of a larger exhibit devoted to Burks' work are the two "Traveler" armchairs he designed for the company's 40th anniversary in the United States. The armchairs, which come in an "American" and a "European" version, incorporate the design and craft traditions of each continent (Scandinavia in particular for the European chair).
The chairs are the product of a collaboration between Burks and Roche Bobois Creative Director Nicolas Roche, the son of co-founder Philippe Roche. And like the other furniture, lighting and decorative objects on display during Roche Bobois' Burks exhibition, they incorporate both that Western contemporary design sensibility and Burks' interest in promoting world cultures and craftspeople.
Burks, in fact, sees himself as working within that centuries-old informal craft tradition. "My work is a continuation of the lineage of craft traditions around the world," he says. "It's really our goal to find ways to extend craft traditions into the future while simultaneously giving voice in the bigger world of contemporary design to people who may not have it."
Many of those people work in the African countries Burks has visited, including South Africa, Senegal, Togo, Kenya and Ghana. Others work in countries such as Haiti, Colombia, India, Peru and Mexico. His first trips were sponsored by Aid to Artisans, a nonprofit that focuses on the economic empowerment of artisans and craftspeople in underdeveloped and developing nations. It was on these trips that Burks came to the realization that there were many rich design languages and traditions he could work with in addition to those of Europe, and it was on these trips as well that Burke got the idea to combine handcrafted artistry with industrial production. "There are certain things that the hand does better than the machine, and vice versa," he says.
The winner of the 2015 Cooper-Hewitt National Design Award for product design, Burks takes a decidedly democratic approach to product design, even if his work to date has wound up exclusively in luxury brands' collections. He also sees what he does as a means of giving those everyday designers the exposure, credit and value they have earned and deserve.
One reason he has worked with luxury brands is to enable them to distinguish themselves in an increasingly homogenized marketplace. "What, really, is luxury in the 21st century when you can buy the same thing all over the world from the same brands?" he asks. "You don't have the sense of what the brand brings to the product that makes it luxurious."
The "Traveler" armchairs were Roche Bobois' first collaboration with an American designer, and as such, they also fit in with Burks' goal of widening the design conversation among the cultures of the world: "If these luxury brands are going to expand around the world, when are they going to begin a dialogue with the local traditions?"
The works on display in Old City carry on that conversation with verve, incorporating the best elements of American, European, and Senegalese design, among other influences. They also fit in well with the modernist tradition firms like Roche Bobois embrace. "I guess you could say I'm a closet modernist," he says.
Roche Bobois isn't the only luxury manufacturer Burks has produced items for. His first collaboration with the Italian furniture maker Calligaris, for instance, revived weaving techniques the company used at its founding in 1923. That collaboration in turn caught the attention of Aid to Artisans, which invited Burks to participate in its global artist empowerment work. Other Burks products can be found in the collections of Harry Winston, Missoni, Swarovski and Ligne Roset, among other high-end lines.
A possible reason that so far, the only place you'll find Burks' creations is in luxury showrooms is because those firms can afford the extra level of craftsmanship and the custom manufacturing Burks puts into what he makes. Nonetheless, down the road, Burks would like to follow the path that other design icons such as Michael Graves have trod.
"How do we translate something that is currently developed only for luxury into something everyone has access to? I think this is the moment, for everyone is interested in craft," he says. "And why are they interested in craft? I think it's about the legibility of the hand. You can immediately look at the work and understand how it's made. And I think this engages the broader imagination, and I really believe it could appeal to a broader market."
Burks is currently embarking on a research project that aims to produce just such items, leveraging 21st-century technology to bring about the design revolution he is advancing, while continuing to produce fair outcomes for the craftspeople whose work forms their foundation.
"While I will continue to work with brands like Roche Bobois at this level, I would also very much love to have something that my mom goes to the store and buys," he says. "Quite honestly, I've always believed that design should be more inclusive and less exclusive. The notion that luxury is something that is exclusive, that exclusivity [is what] brings value, I think, is ridiculous."
It's only a matter of time and research, then, before Man Made products appear on the shelves of a Target near you.
Until then, you can see Stephen Burks' creations on display at the "Stephen Burks: Man Made" exhibit at Roche Bobois, 311 Arch St. in Old City, through Oct. 16 as part of this year's DesignPhiladelphia festival. On Friday, Oct. 14, at 5:30 p.m., Burks will speak at the Philadelphia Museum of Art, 2600 Benjamin Franklin Parkway, in the featured Enthusiast event of this year's festival. Both the exhibit and the talk are co-sponsored by Collab at the Philadelphia Museum of Art. More information about the exhibit and the talk can be found at the DesignPhiladelphia website.
---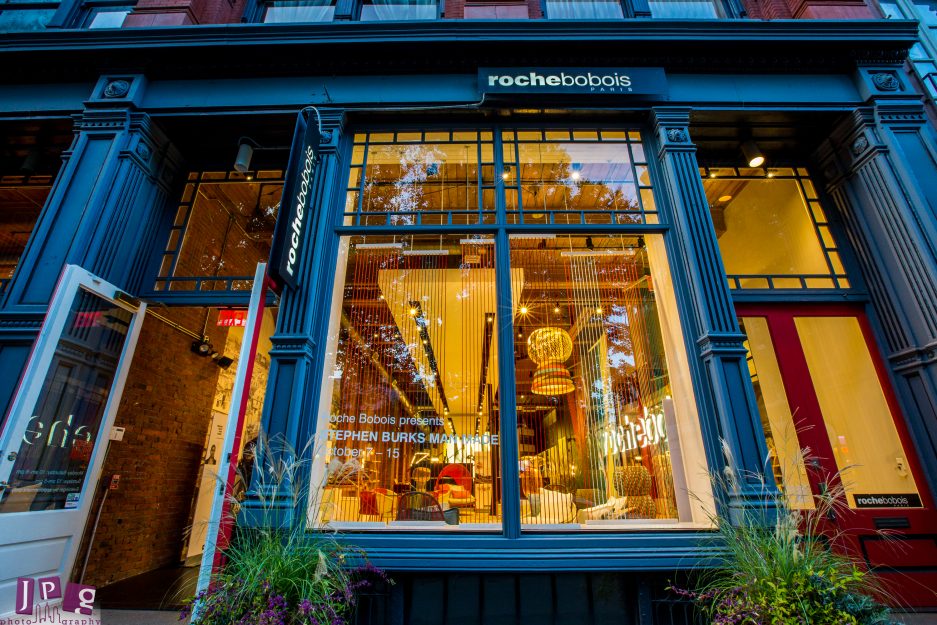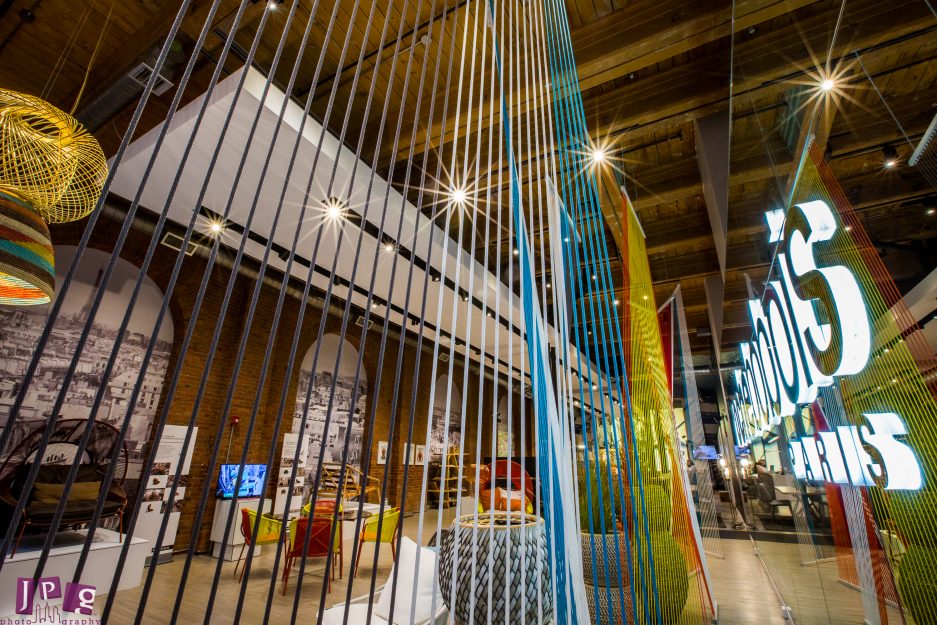 ---
---
---