Jawdropper of the Week: XXL Luxury Next Door to Billy Penn
This is what months of careful design, layout, and execution look like. A feast for the eyes, this condo is an artful masterpiece. And all you need to pack to move in are your clothes.
---
Have you ever seen eye-to-eye with William Penn?
We're talking about the man who stands right on top of City Hall. In this luxury condo, you can gaze upon him quite easily. This week's Jawdropper hones in on a stunning suite in one of America's finest luxury residential buildings: The Residences at the Ritz-Carlton.
Back in March, we reported that interior designer Barbara (BJ) Nipon Spencer of BJS Design was brought in to outfit three of the units at the Residences at the Ritz-Carlton. She came up with distinctly different treatments for the three units: the two-bedroom Unit 44DE and two three-bedroom units, 31B and 44GH.
Her latest effort, the three-bedroom Unit 28CDE, is different from all of those units, Vice President of Sales Gary Greenip says, because BJ had crafted a completely different look. And sure enough, the bold colors, Moderne details and daring structures do diverge from the other beige-walled, classically elegant units. The entire condo has been structured so that each room can be accessed through multiple doors and hallways, giving the home an all-around airy flow.
The entrance was specially designed to mimic a grand foyer, with doors leading to the bedrooms on the left and a customized mirrored hallway on the right. Noteworthy customizations were made to the spectacular open floor plan in the main living area, including opening new walls, adding black-rimmed French doors on every corner, building elegant coffered ceilings and installing striking custom wine storage that covers an entire wall.
The living room opens to the sleek kitchen, with state-of-the-art appliances and beautiful wooden cabinetry. Off the dining room, on the other side of the wine storage wall, is a media room with built-in movie screen, sectioned off by a set of French doors that can be opened or closed depending on your entertaining situation.
The aesthetic is modern yet retains that luxurious classic style, with a soothing palette of blues, greys and ivory with pops of color. The home shimmers with light fixtures that accent the space like jewels, a floating crystal fireplace, textured silk wall coverings and tasteful mirrored finishes. The bedrooms are just as sleek and elegant. The master suite includes a bedroom with his-and-hers closets and a bathroom with dual dressing areas. There are two more bedrooms and three more spacious bathrooms (plus a powder room) along with plenty of nooks for storage. No corner is wasted in this home.
Beyond the home's stunning interior, the expansive city views are framed by the floor-to-ceiling windows. Other details include a state-of-the-art system that controls lighting, climate, security and music throughout the space.
And all this comes with one of the finest luxury hotels in America attached to it. Residents have full access to all of The Ritz-Carlton's services: they can order meals from room service, send their laundry and dry cleaning to hotel staff, reserve large lounges for free, and can even book their friends visiting from out of town in a room at the hotel. Traveling out-of-town is made easy for them, as owners can make arrangements through the welcoming, round-the-clock concierge staff, including book a room at another Ritz-Carlton at preferential rates. If they wish to cruise around town, they can ride with a chauffeur in a Bentley Flying Spur. All of this comes on top of such standard luxury condo amenities as an on-site fitness center, private garden, and community, function and conference facilities.
The result? What you're getting is a truly one-of-a-kind home located in the heart of Center City and within Philadelphia's only luxury branded condominiums.
THE FINE PRINT
BEDS: 3
BATHS: 4 1/2
SQUARE FEET: 3,084
PRICE: $3,245,000
OTHER STUFF: Besides an eye-level view of Billy Penn, you also get a "ringside seat" overlooking the constantly changing spectrum of activity in Dilworth Park. If you think the investment in your condo is impressive (and it is), consider that the city and the Center City District have spent a combined $125 million to give you and 80 percent of your neighbors in the Residences a sparkling City Hall and Dilworth Park to look at.
---
---
The Residences at the Ritz-Carlton, Unit 28CDE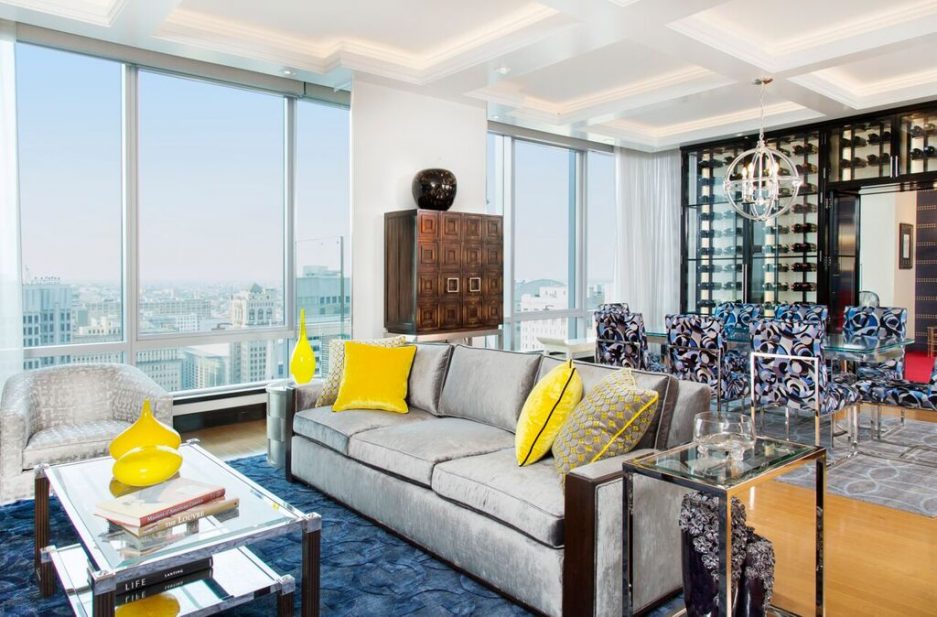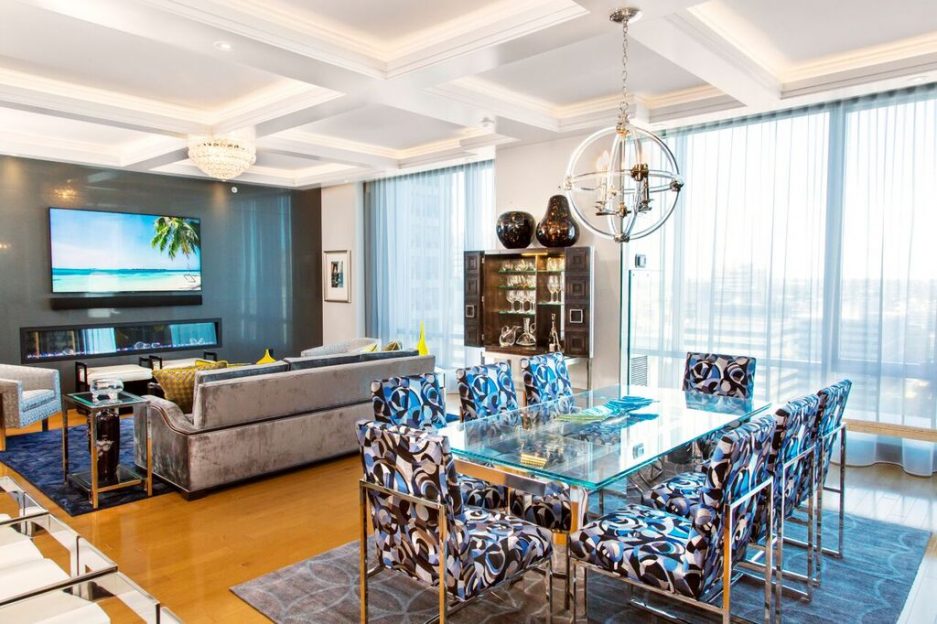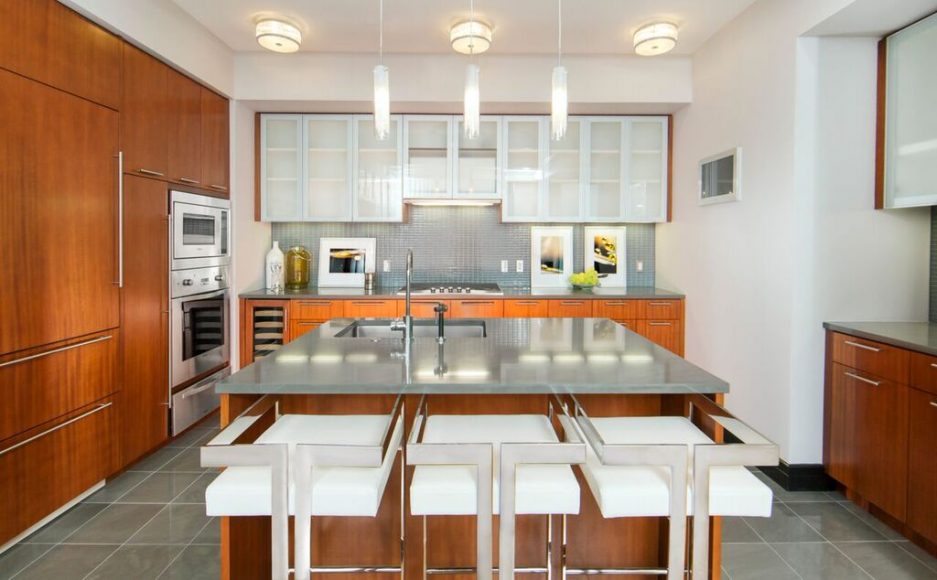 ---
---
1414 South Penn Square, Suite 28CDE, Philadelphia Pa. 19102 [The Residences at the Ritz-Carlton]
---