Hard Hat Tour: The Rebirth of Alden Park
Philadelphia's most photogenic apartment complex is in the midst of a grand restoration. Here's a look at the work in progress and a taste of what's to come when everything's done.
---
The three buildings that together comprise the Alden Park apartment complex are without a doubt the most photogenic apartment buildings in the city. Begun in 1926 on the former estate of department store founder Justus C. Strawbridge, they began life as the city's first cooperative residences, attracting an exclusive community of residents during the Depression.
Sometime between World War II and the 1980s, the original cooperative dissolved and the complex became a trio of rental buildings. But their parklike setting and their picturesque English Tudor Revival architecture, the work of architect Edwin Rorke, has kept the buildings among the most popular apartments in the city. The Manor building, which terminates the view down Chelten Avenue, may well be Germantown's most iconic apartment building.
Except it isn't in Germantown, technically speaking. The complex may lie within Germantown's ZIP code of 19144, but it sits on the East Falls side of Wissahickon Avenue. The desire to eliminate arguments over Alden Park's exact community affiliation, combined with its location right next to Wissahickon Park, has led At Media, which is handling the branding campaign for the complex, to dub the Alden Park experience "living in Wissahickon." (Fortunately for the firm, not too many people attach that term to the neighborhood surrounding the SEPTA Regional Rail station of the same name about a mile away, even though the city lists "Wissahickon" as the name of the neighborhood many consider part of Roxborough.)
Alden Park's owner, L3C Capital Partners, is in the middle of a roughly two-year-long, $60 million top-to-bottom restoration of the three Alden Park buildings — Manor, Kenilworth and Cambridge. The reconstruction is repointing brickwork, replacing deteriorated stone, terra cotta and stucco, replacing roofs to stop water seepage, and replacing all of the casement windows with modern, energy-efficient windows that will also reduce the risk of objects (or people) falling out of them. On the inside, the apartments are being reconfigured with more open layouts that make better use of space, up-to-date kitchens, and new hardwood and wood veneer floors.
Finally, the complex is getting new and upgraded common amenities, including a fitness center, dog park, jogging trail and outdoor terraces with seating and grills. The building's pool, also a highly photogenic space, has also been refurbished and upgraded.
Eric Comp, managing director for project contractor Briarwood Construction, and Stacy Generaux, executive manager of Alden Park for complex manager Village Green, conducted a tour of the ongoing reconstruction late last week. At Media CEO Antoinette Marie Johnson came along for the ride. What follows are scenes from what was, what's becoming, and what will be.
---
Alden Park Reconstruction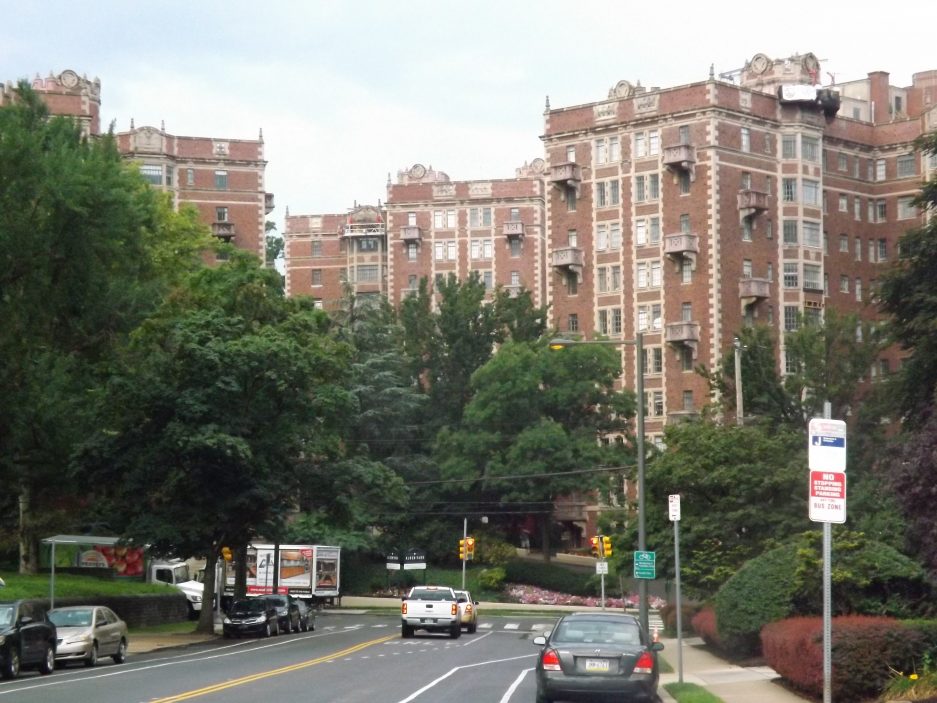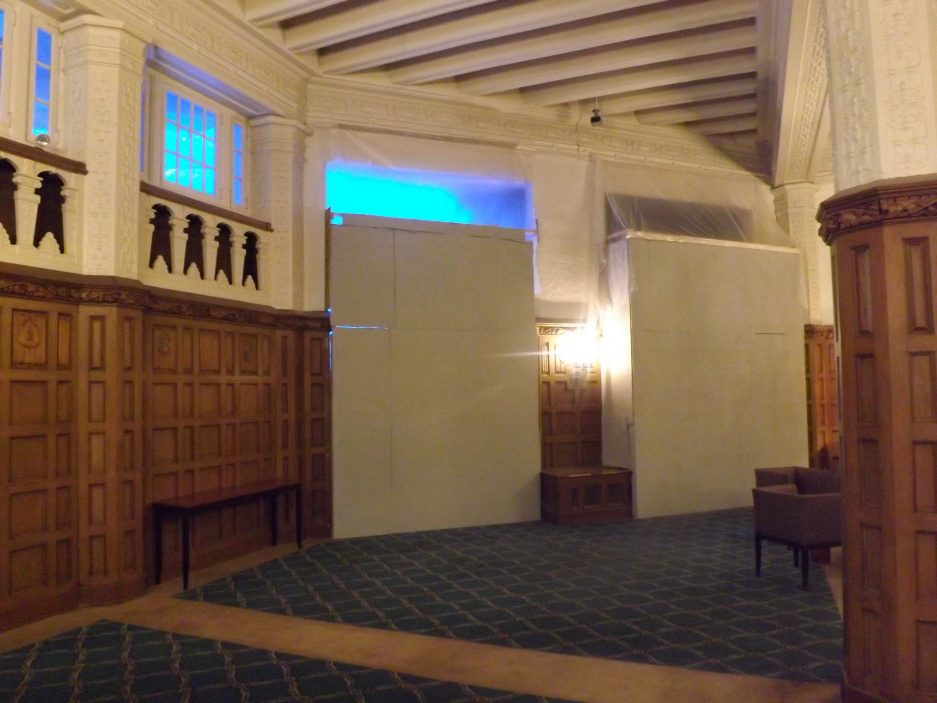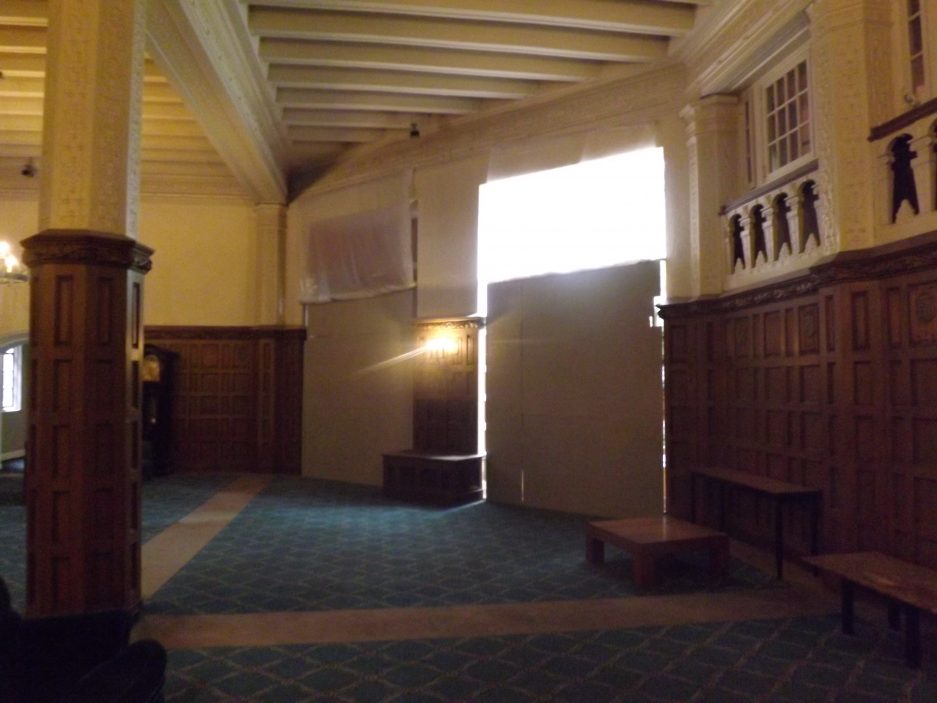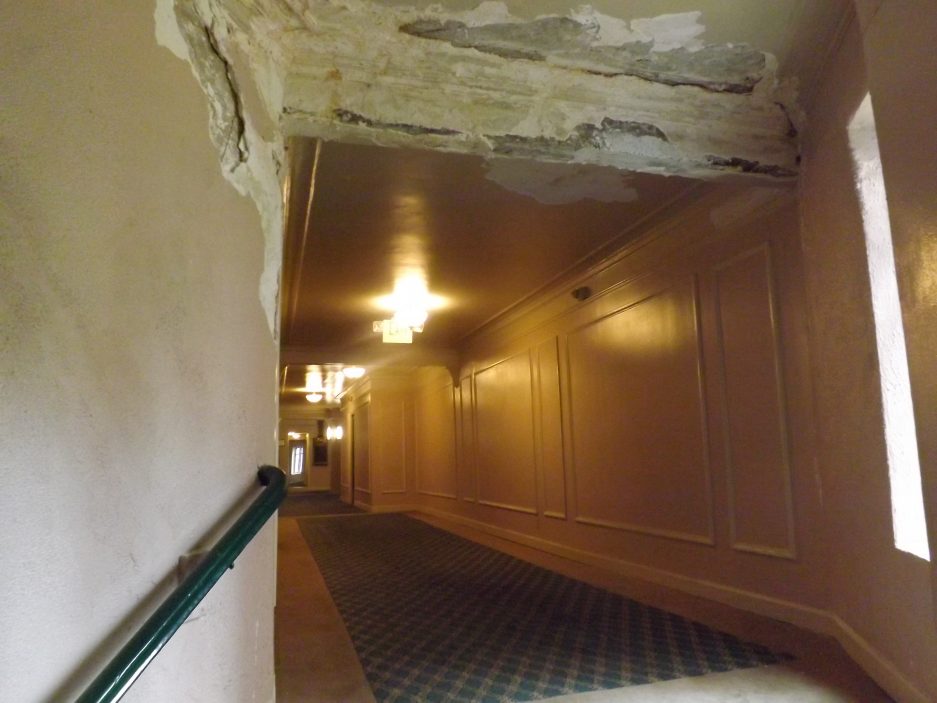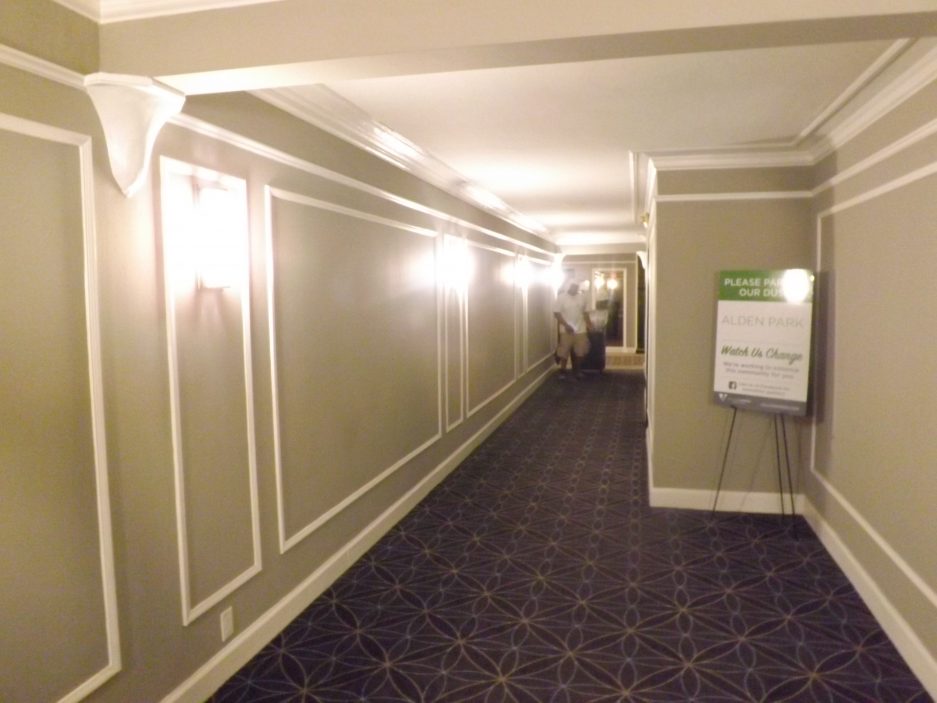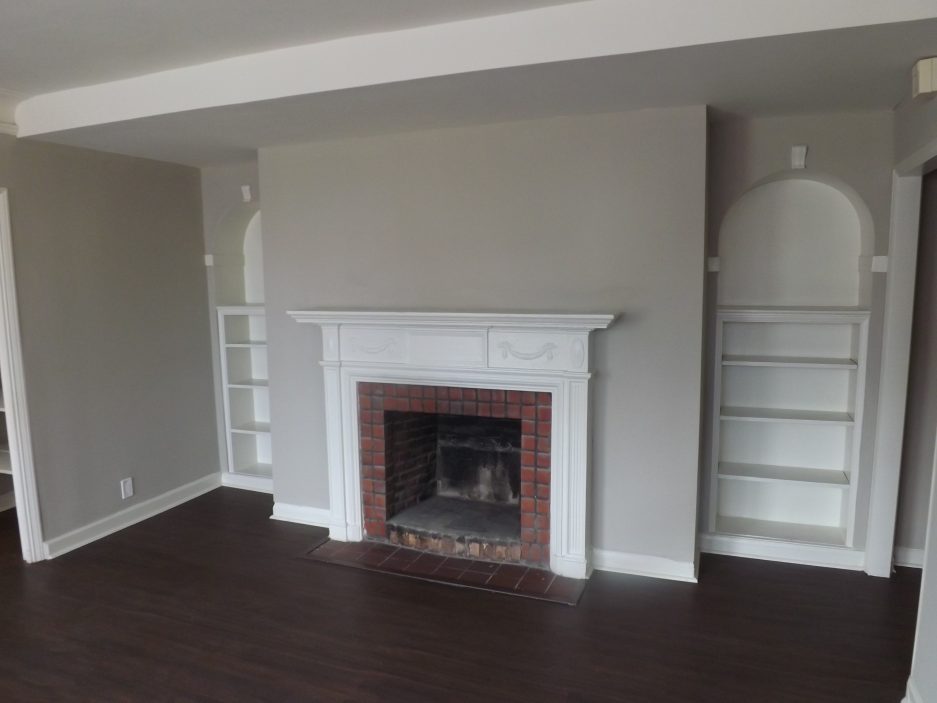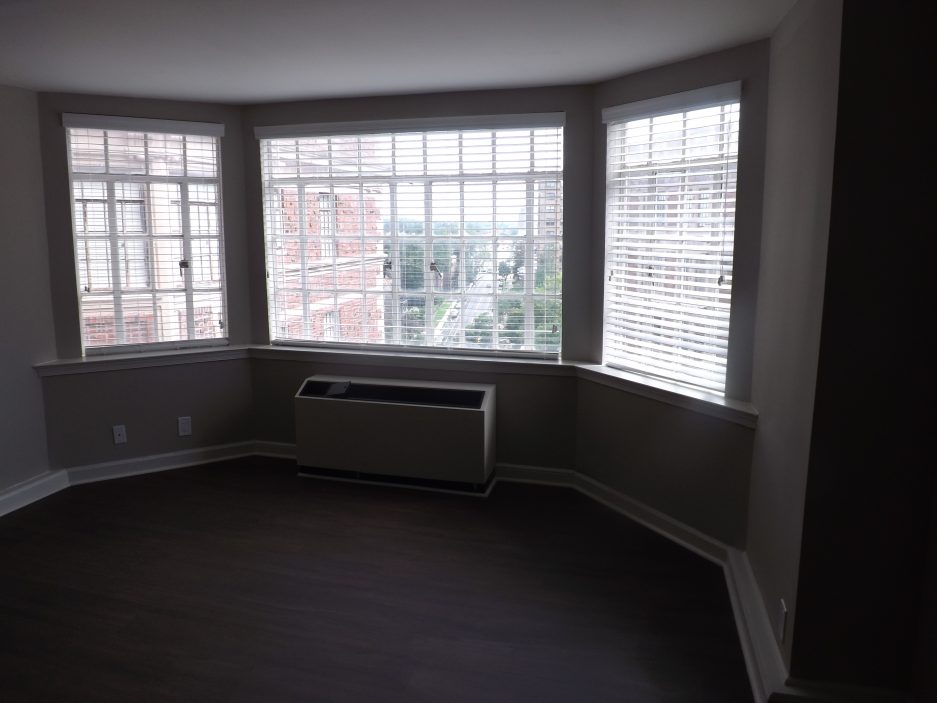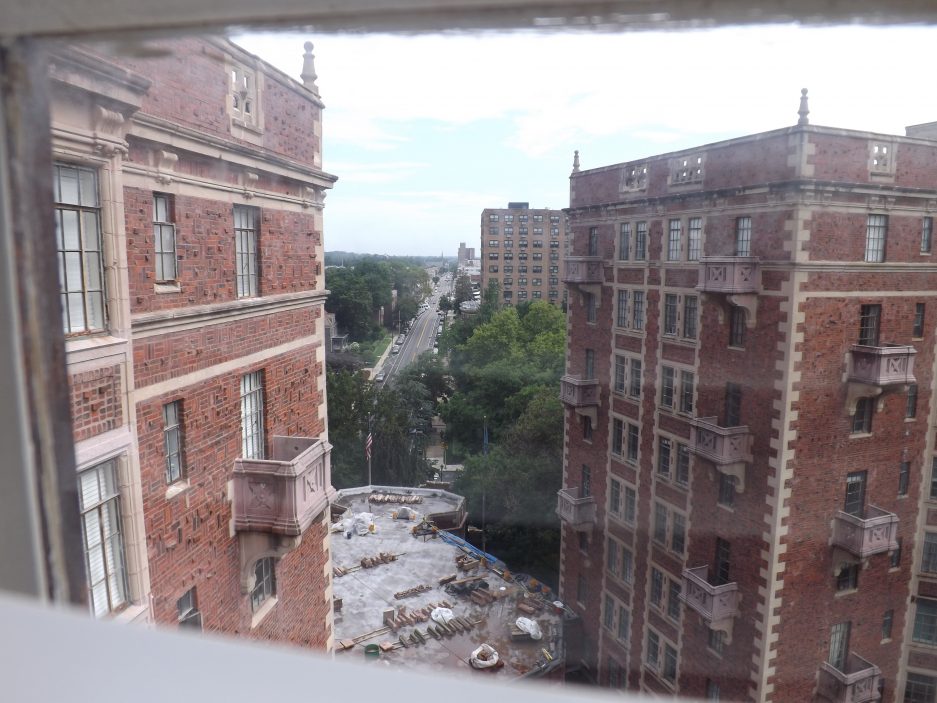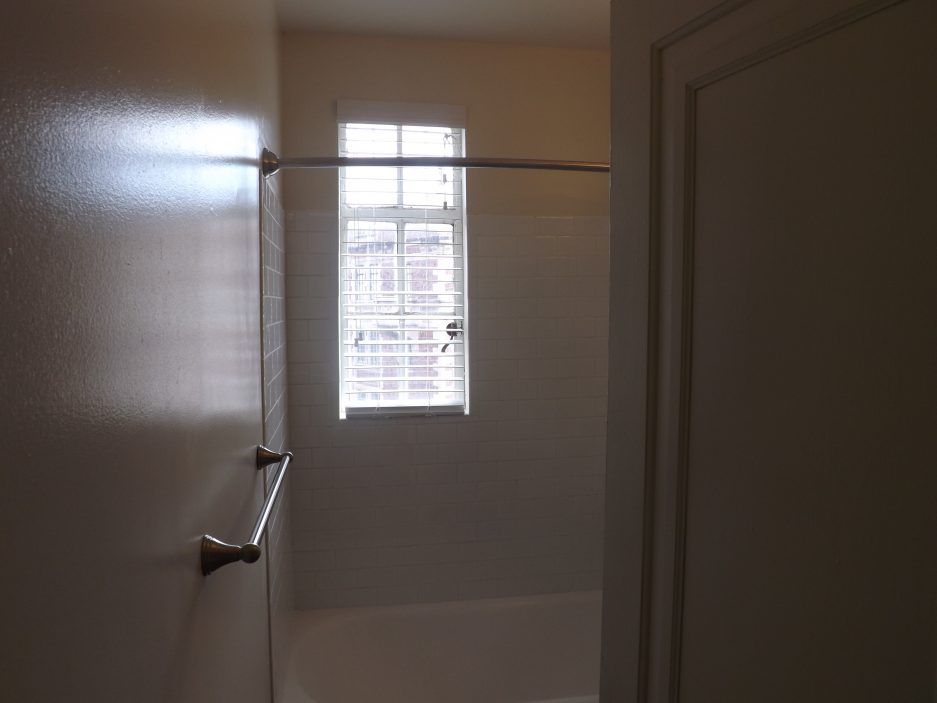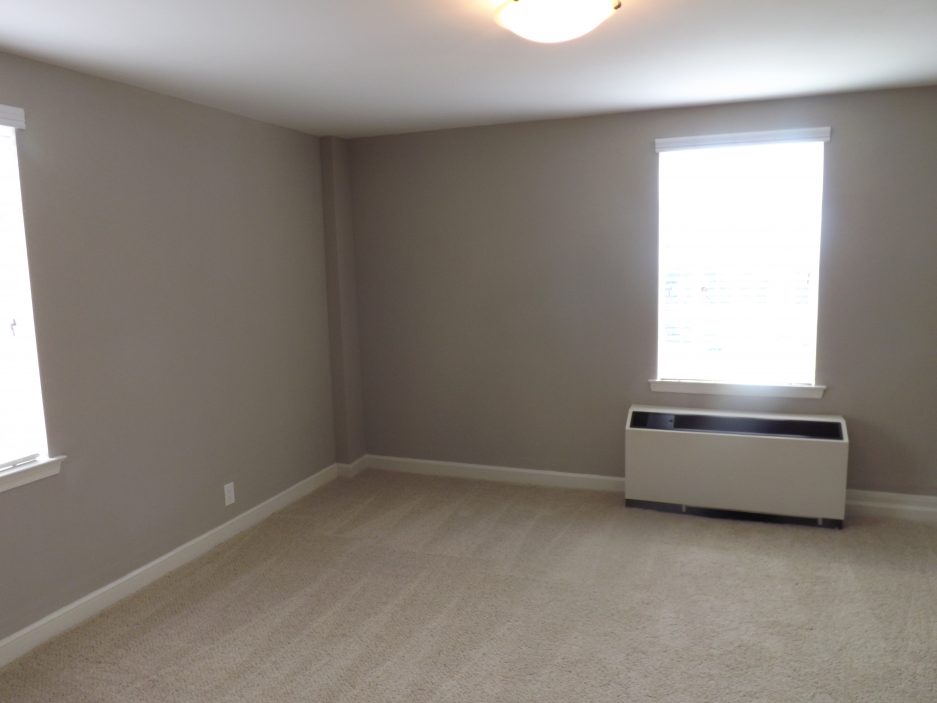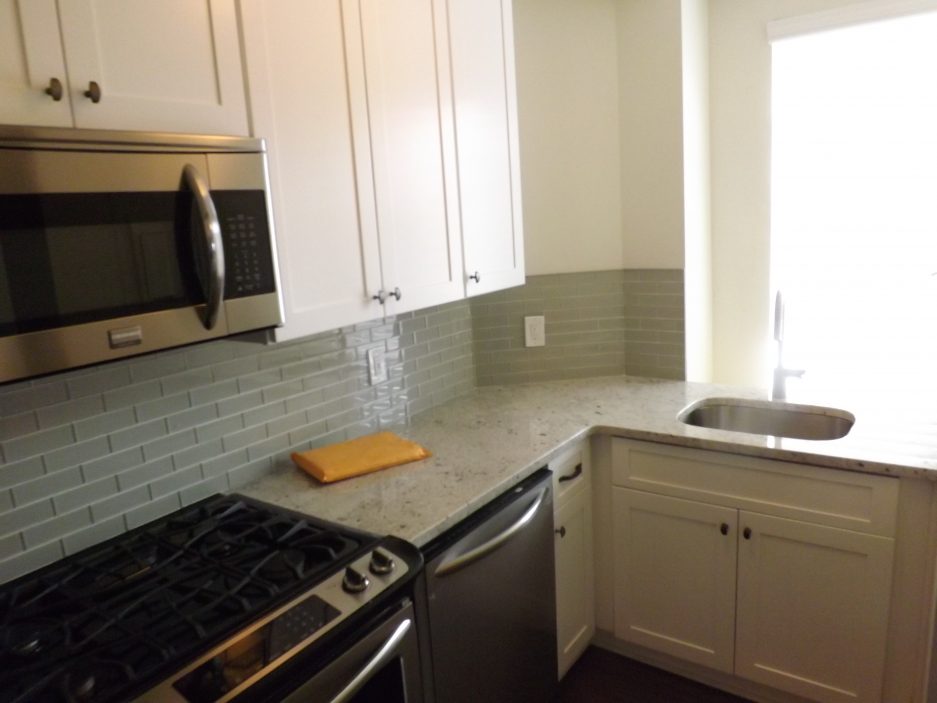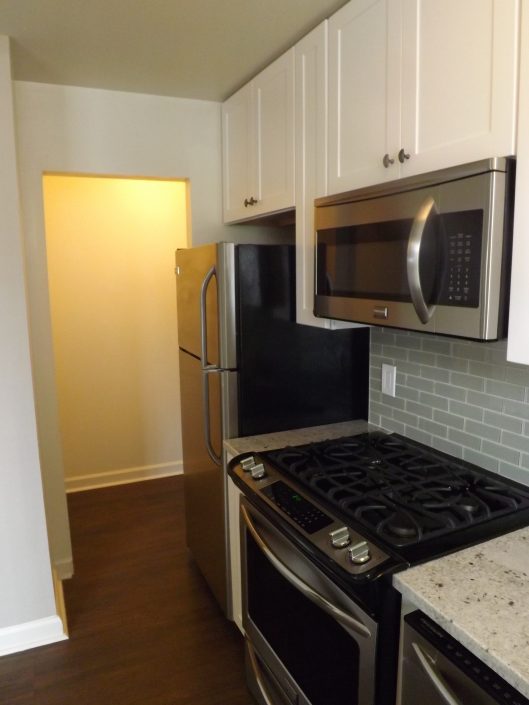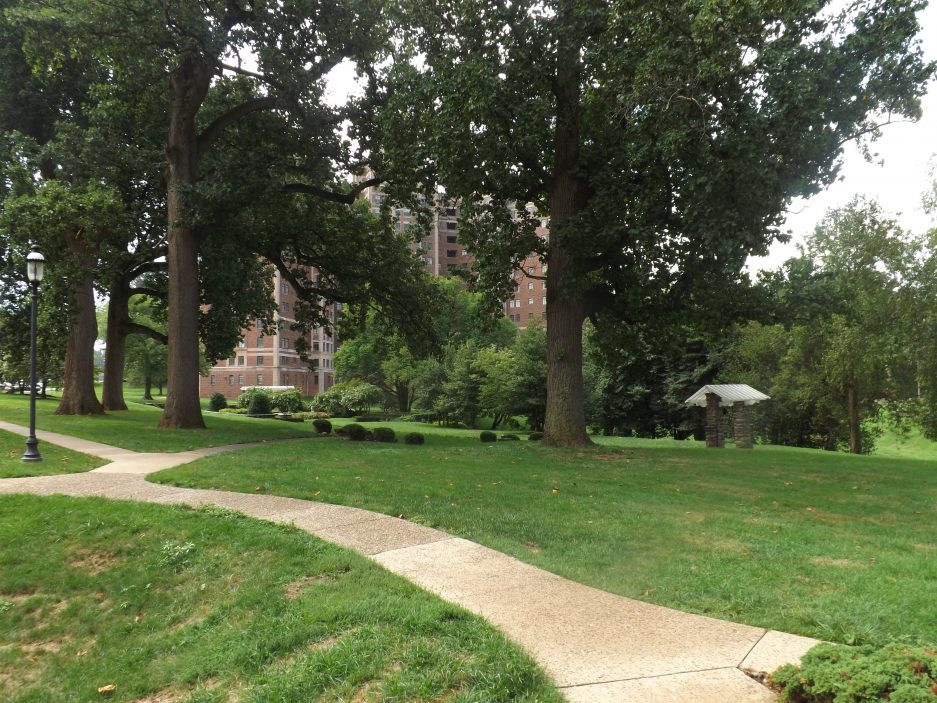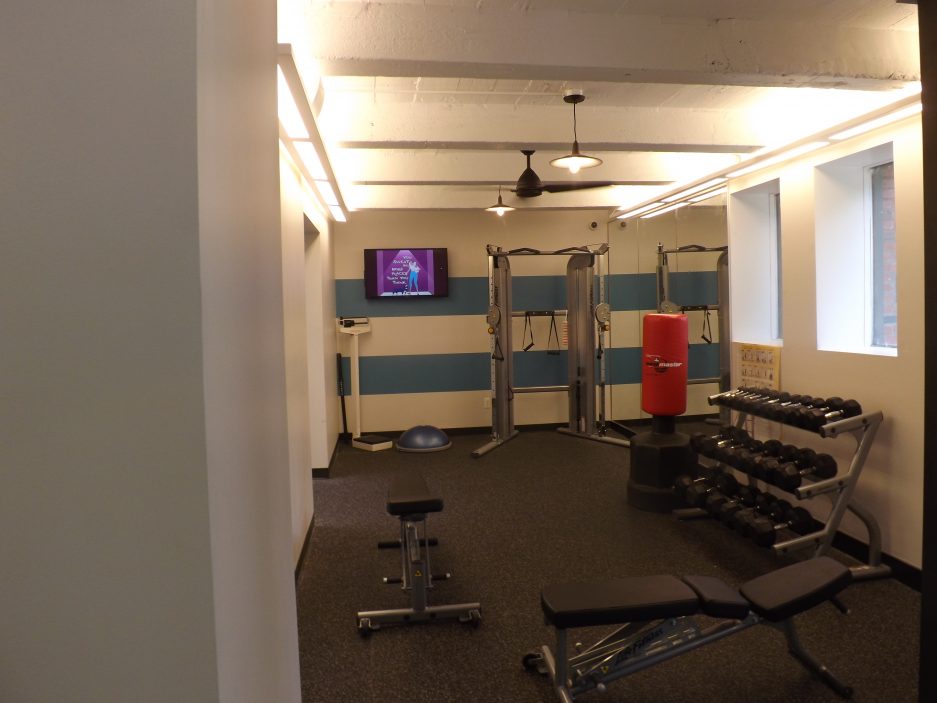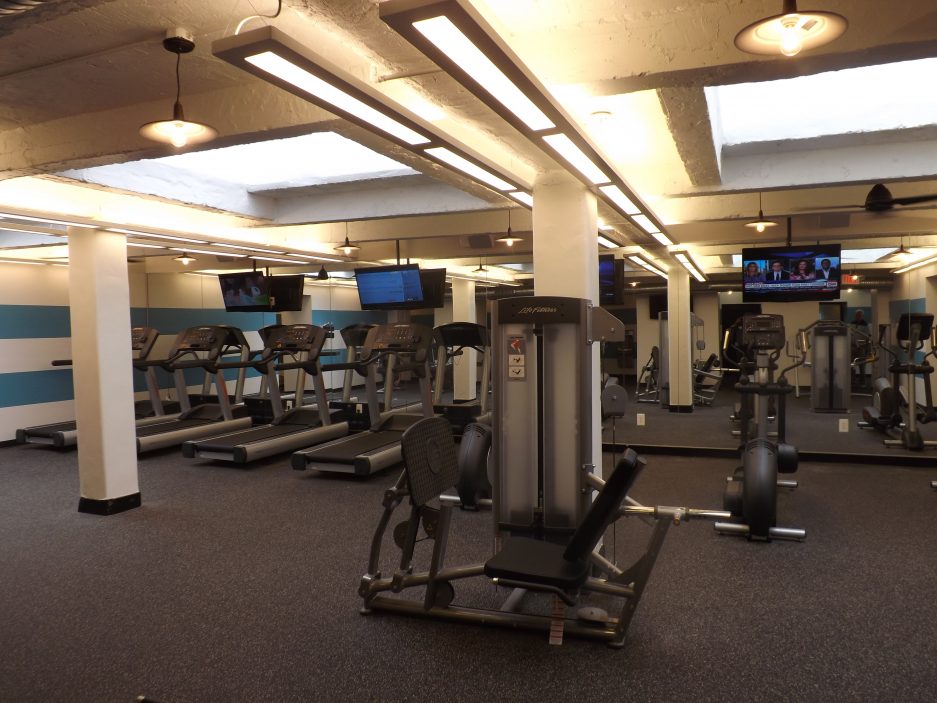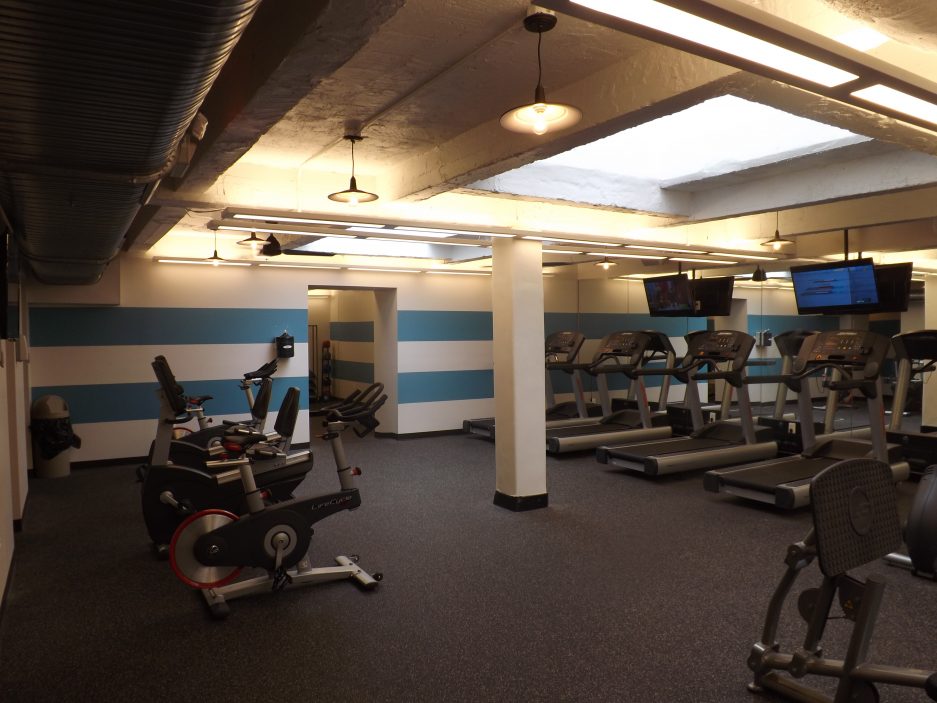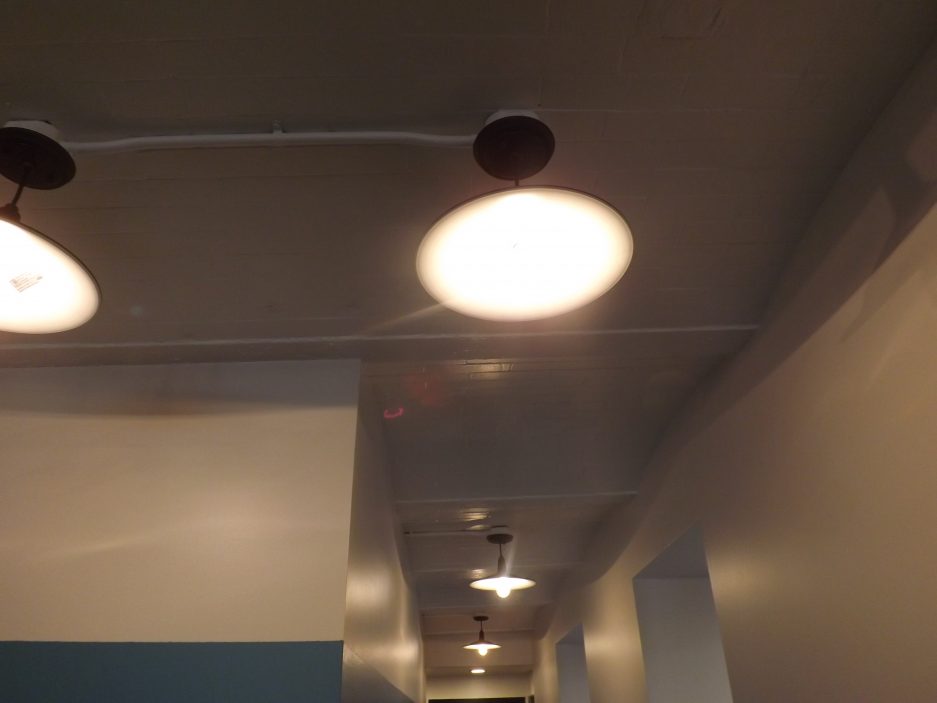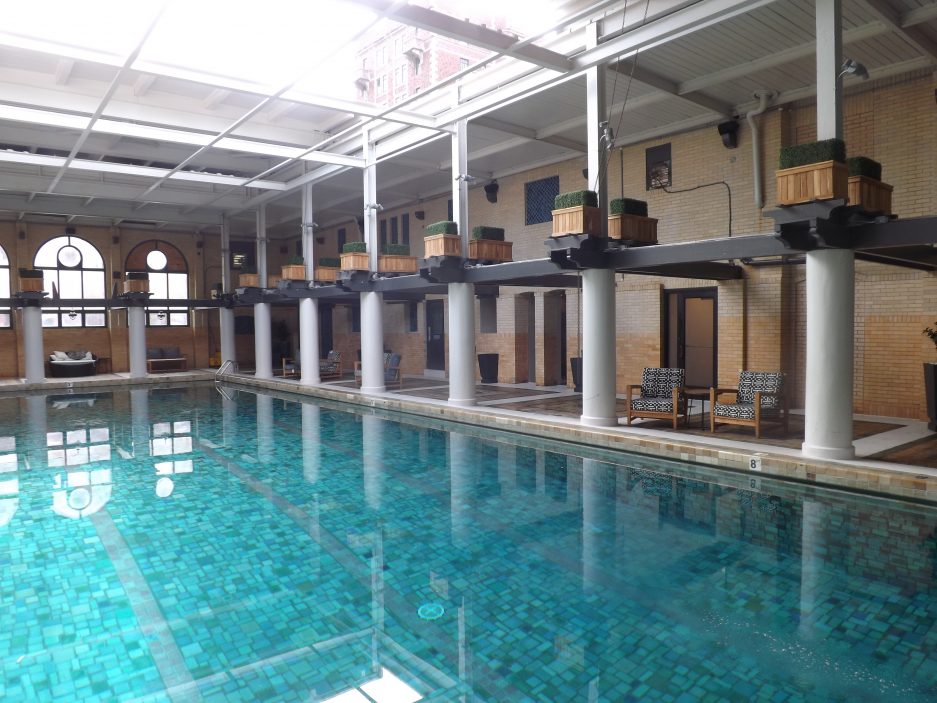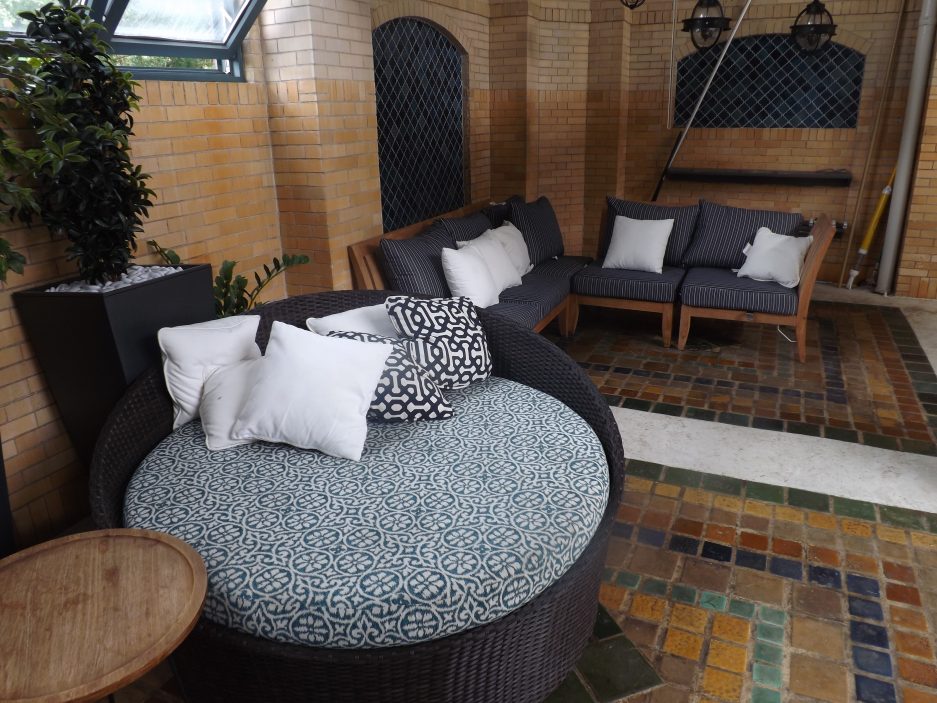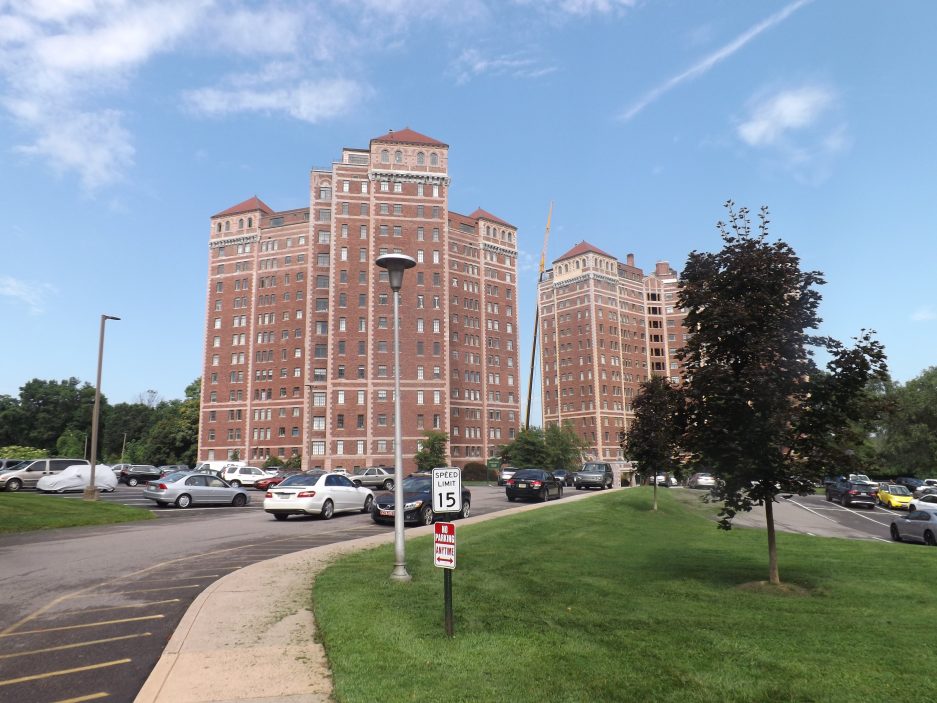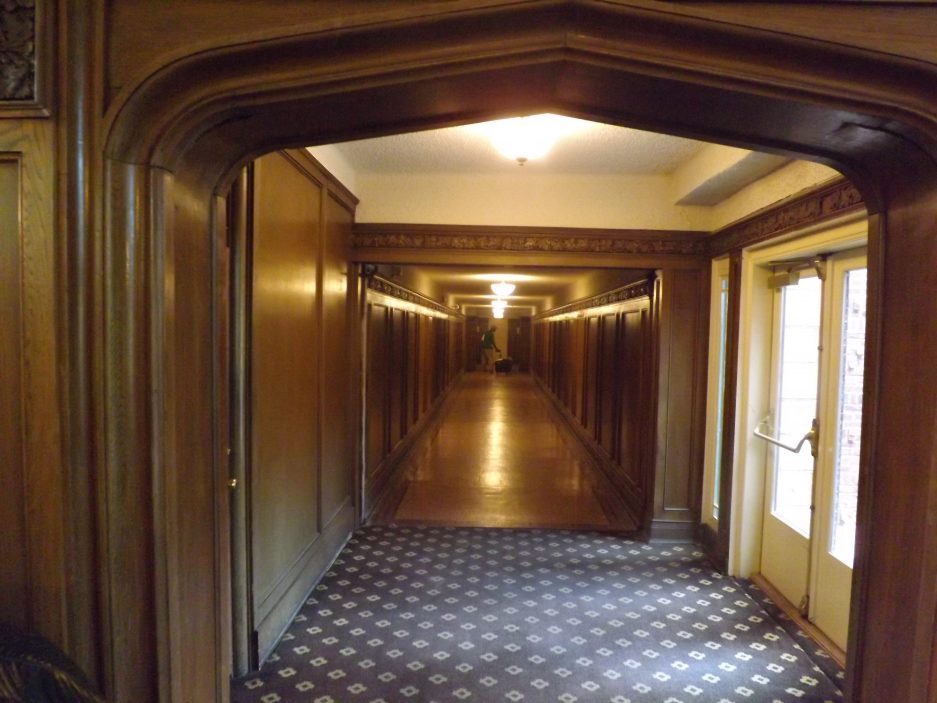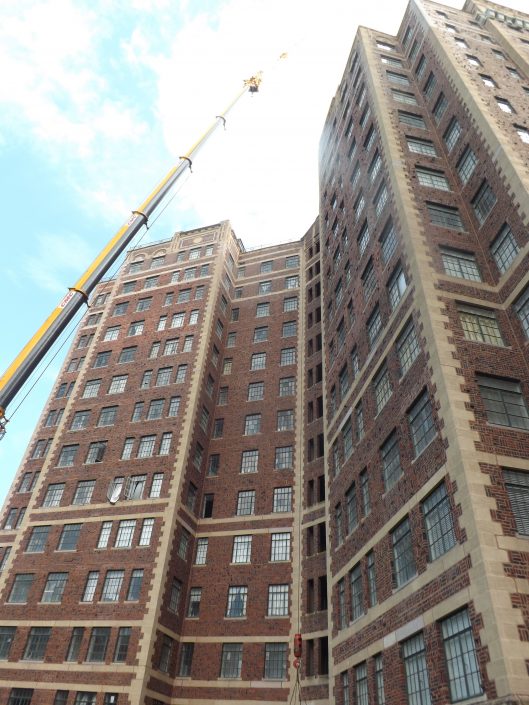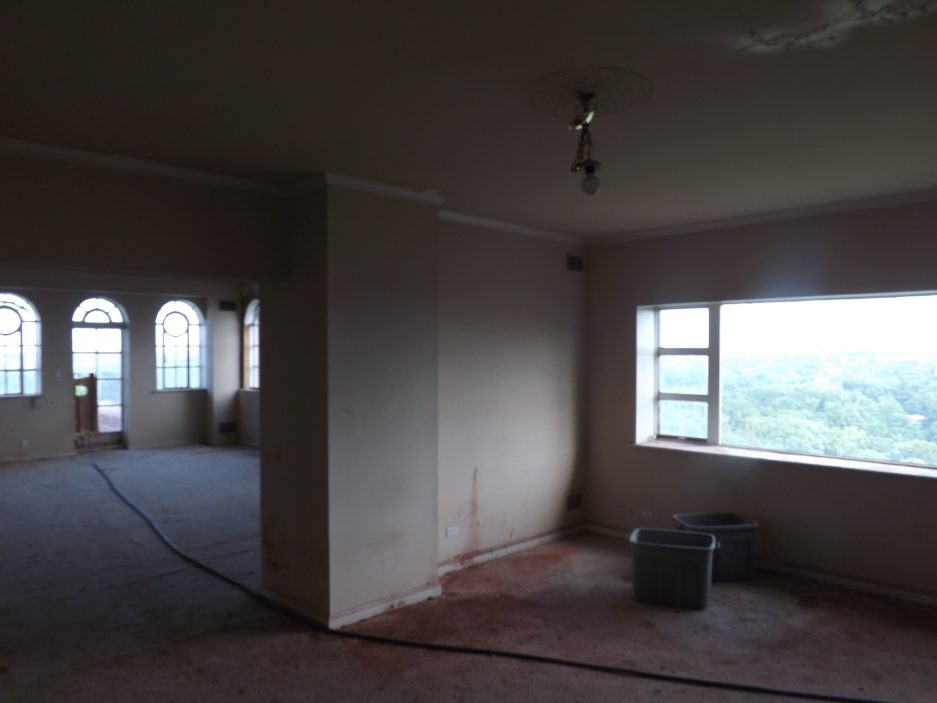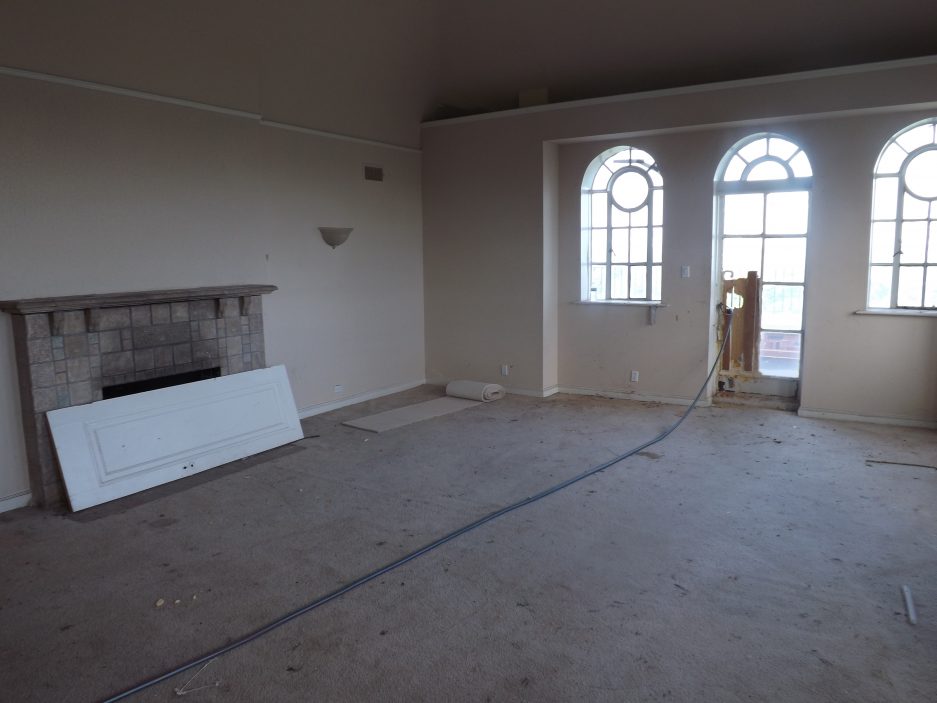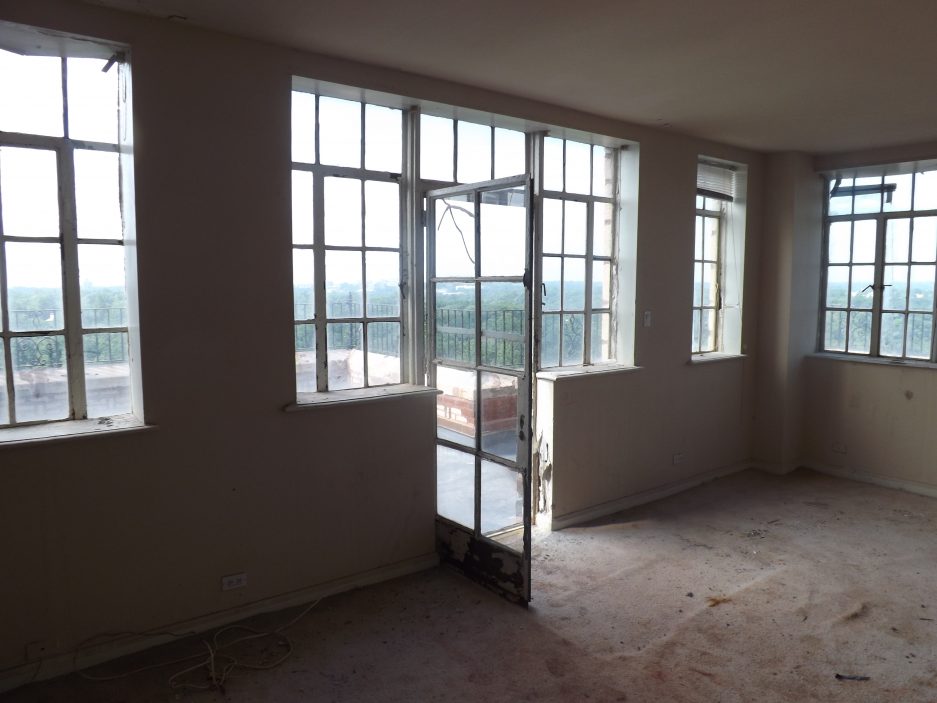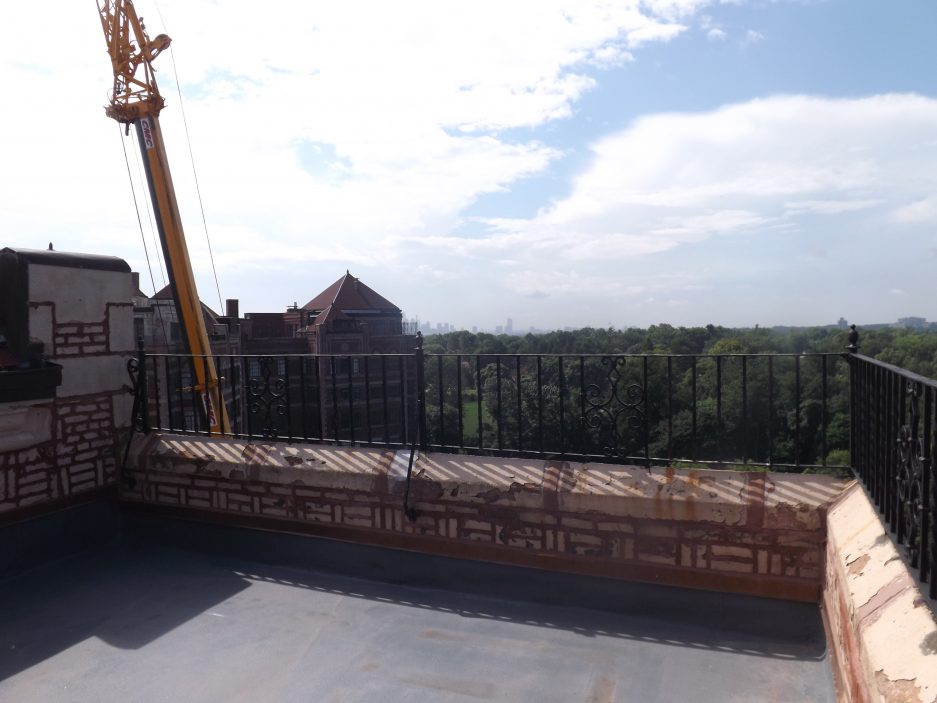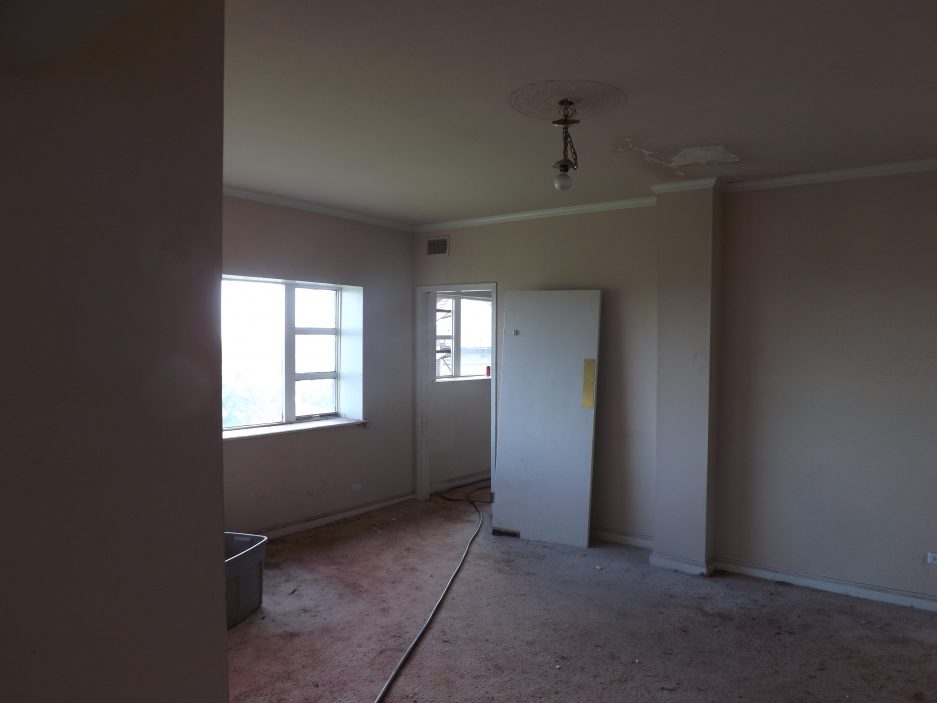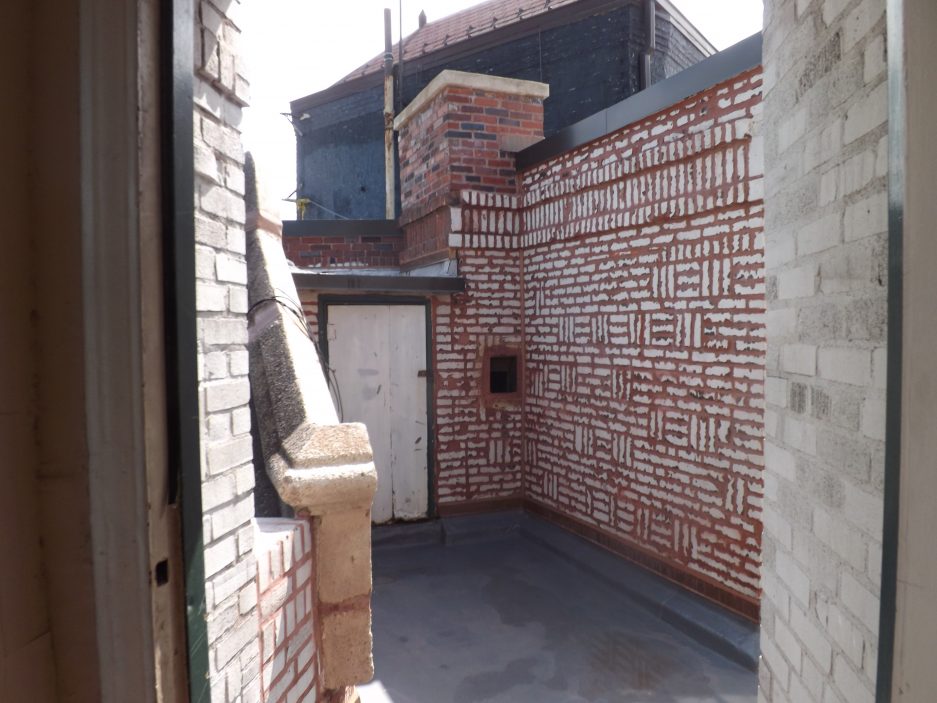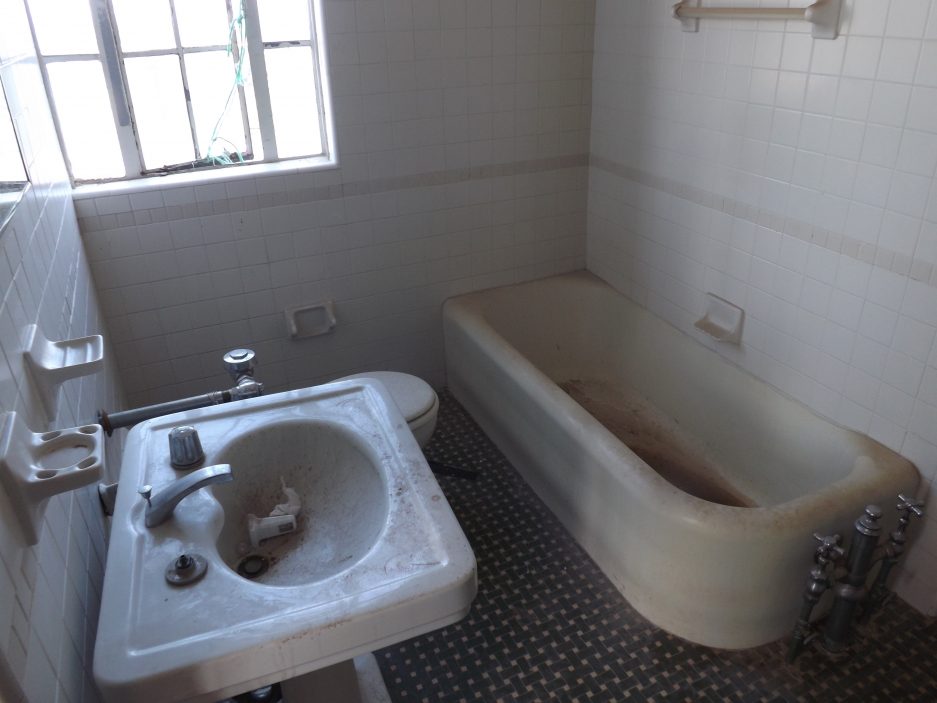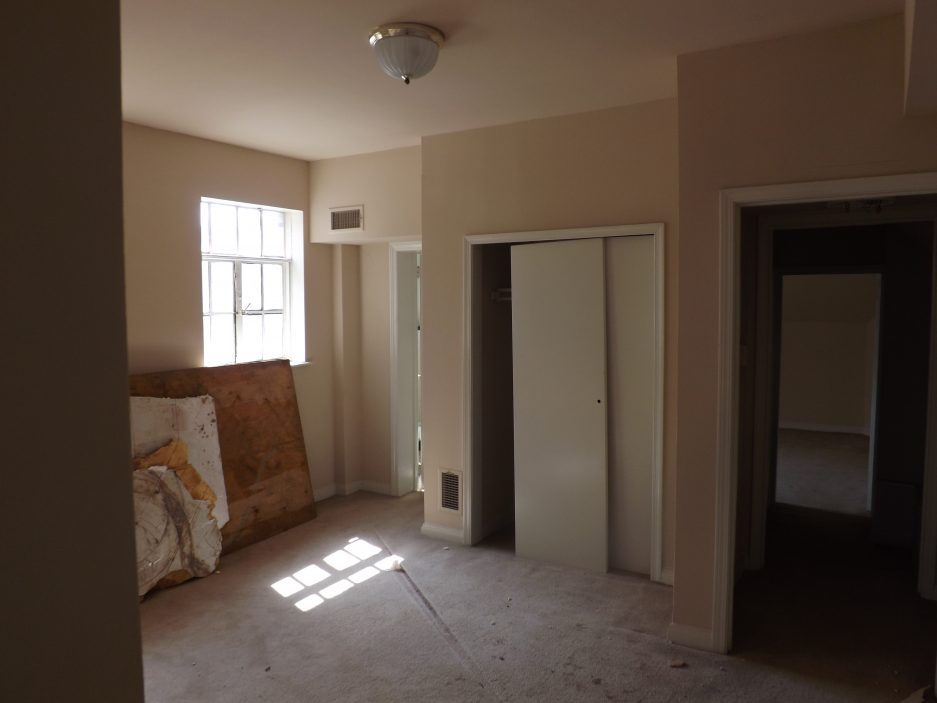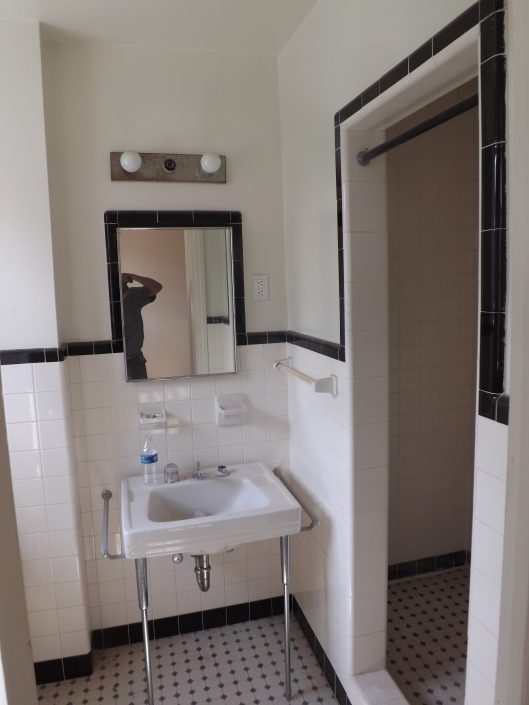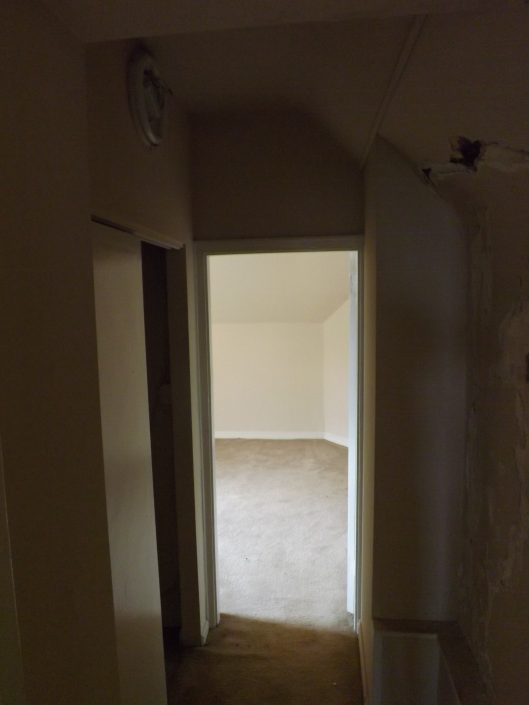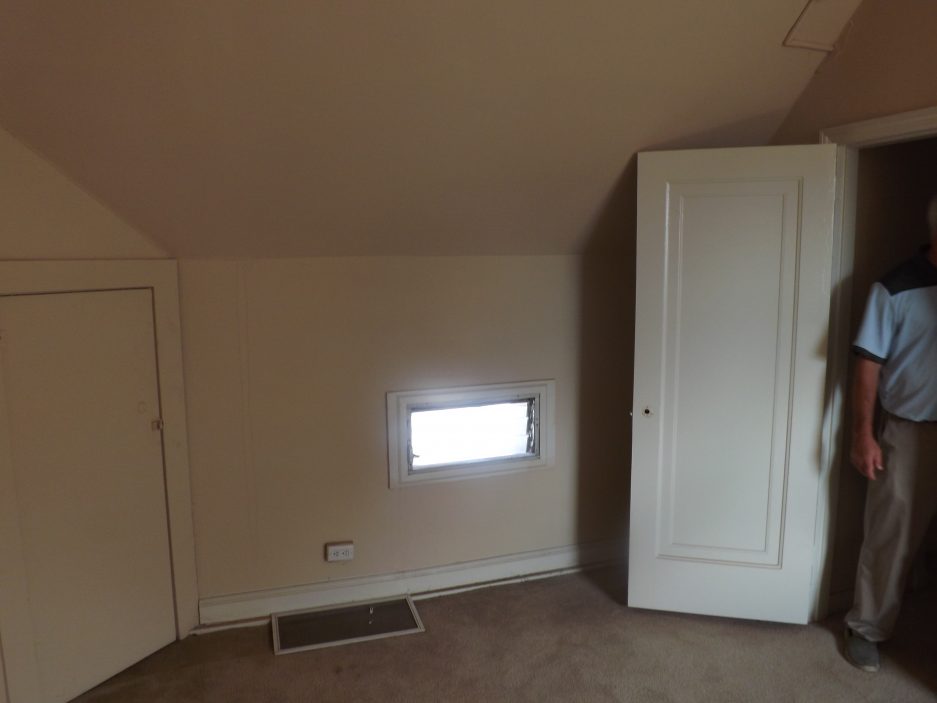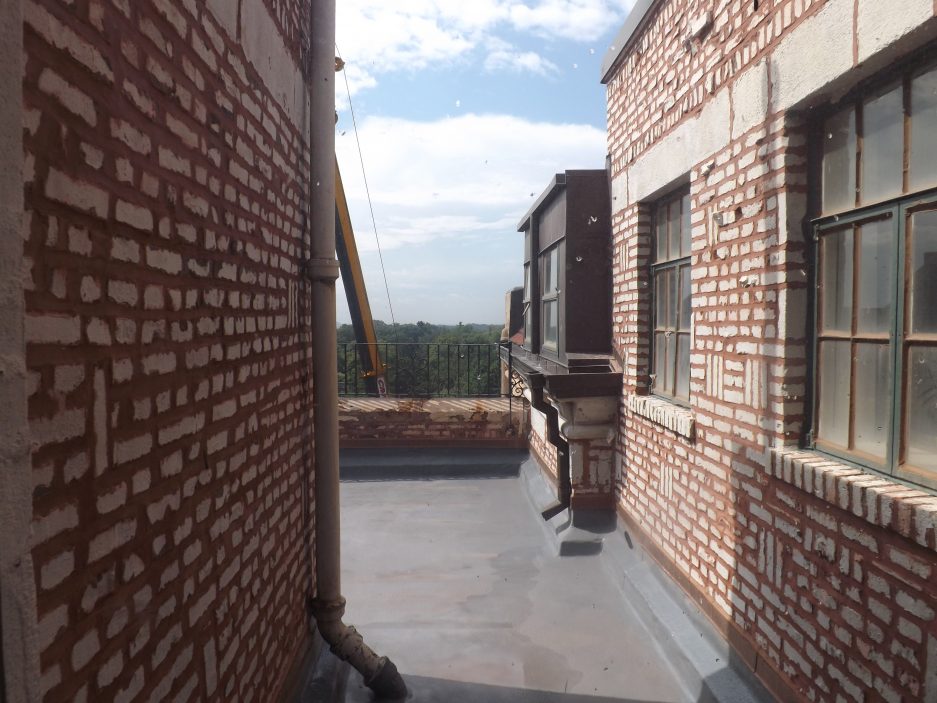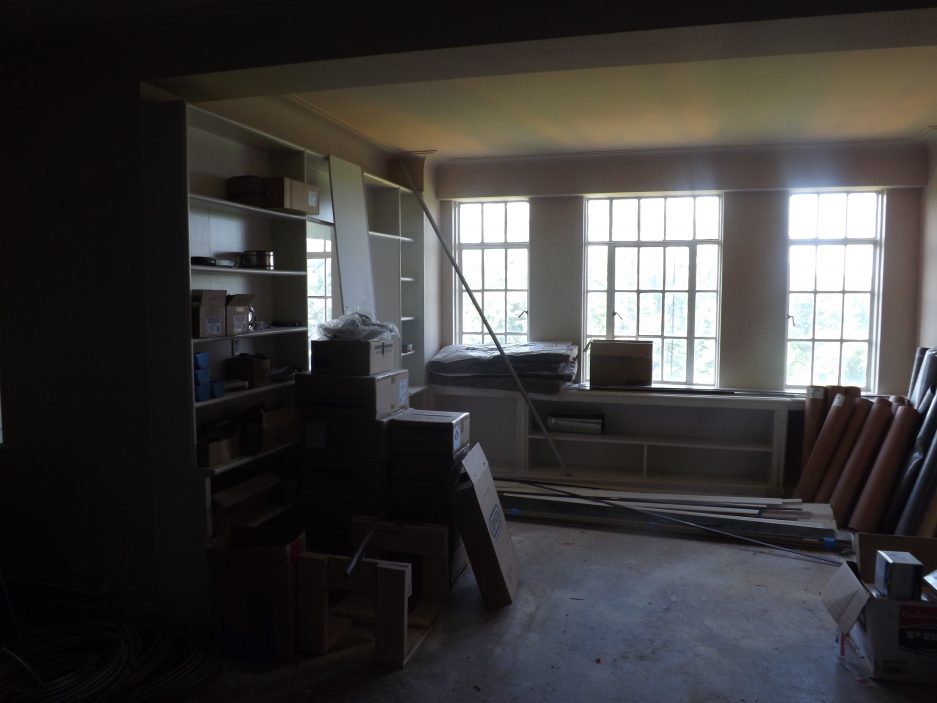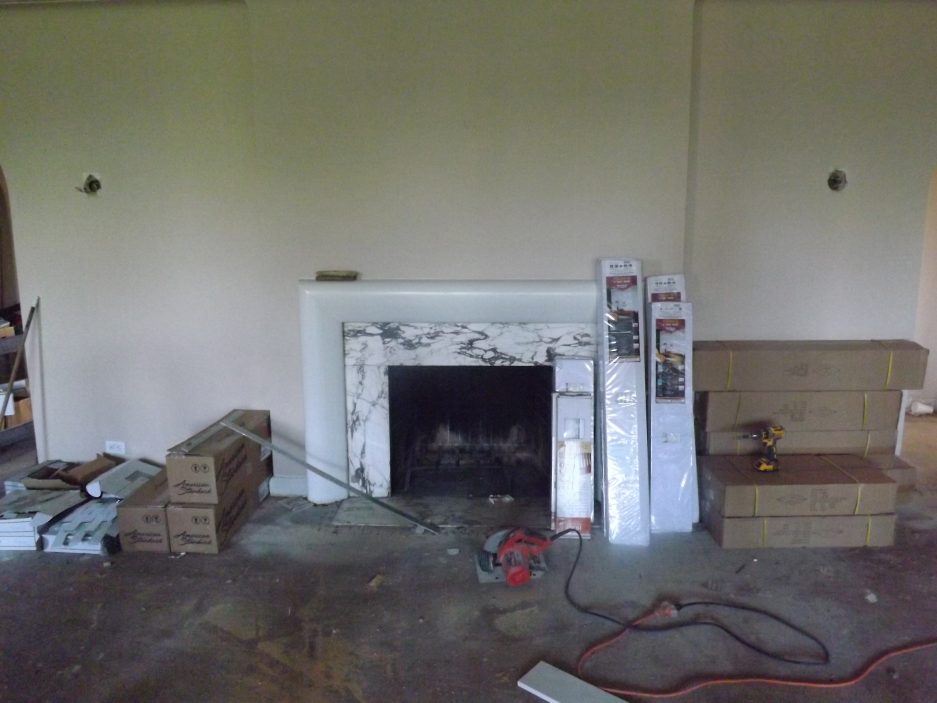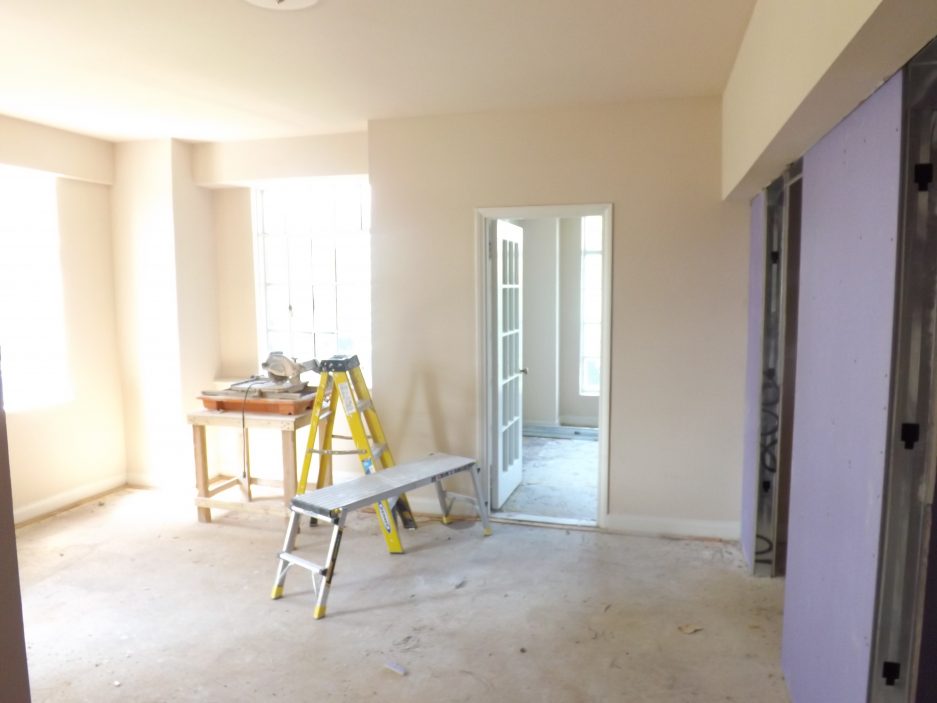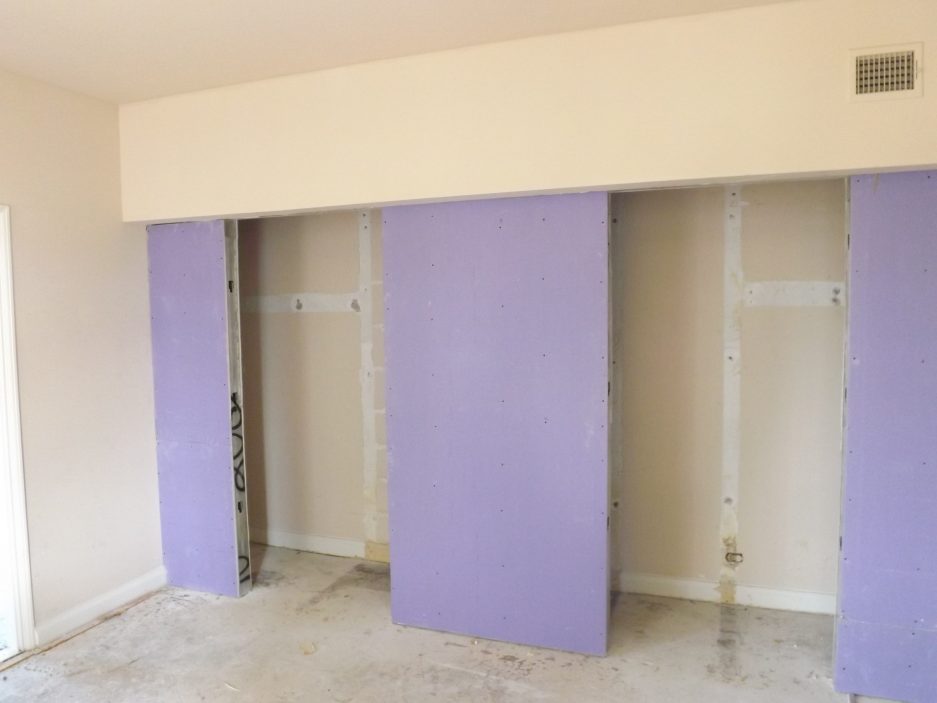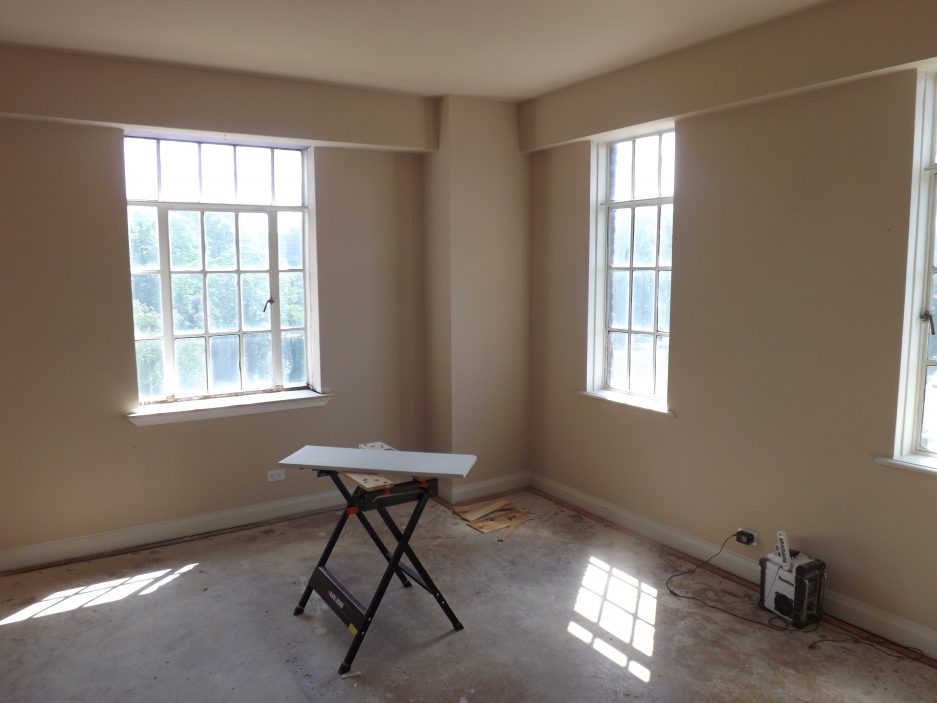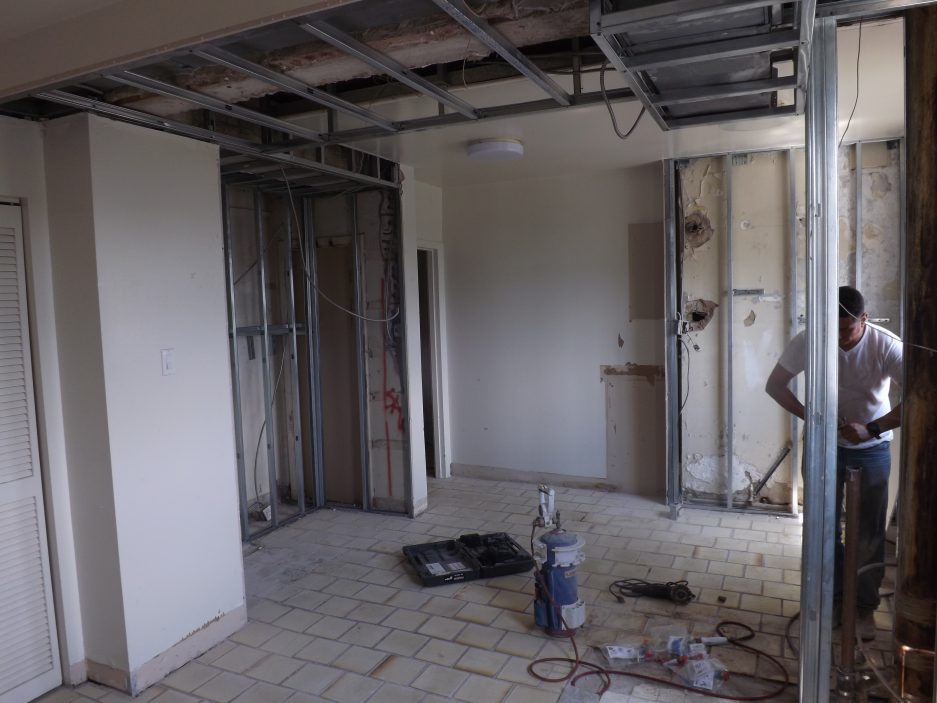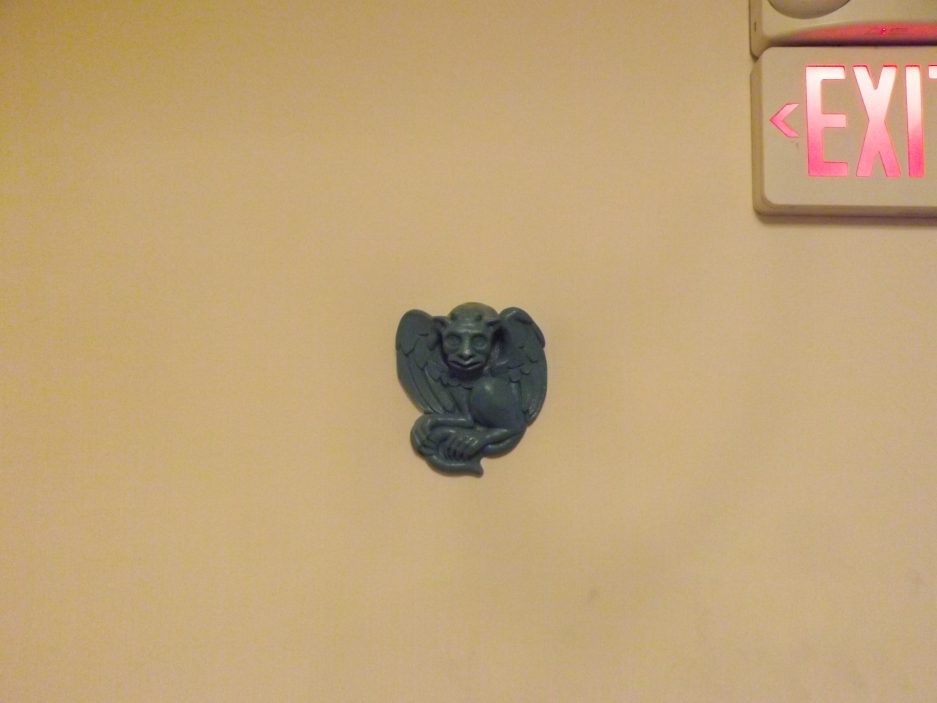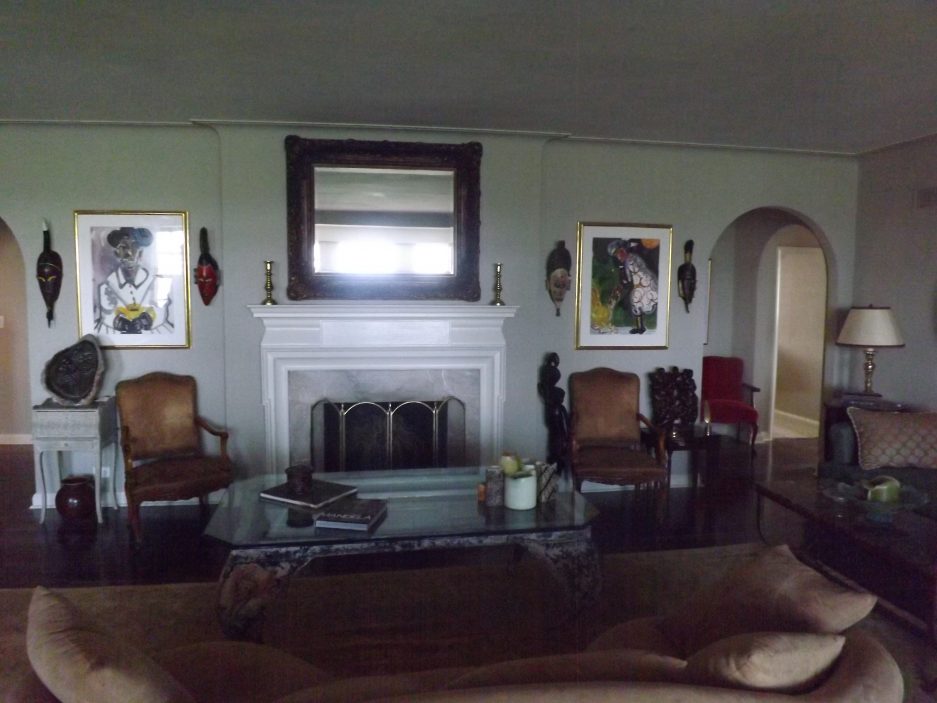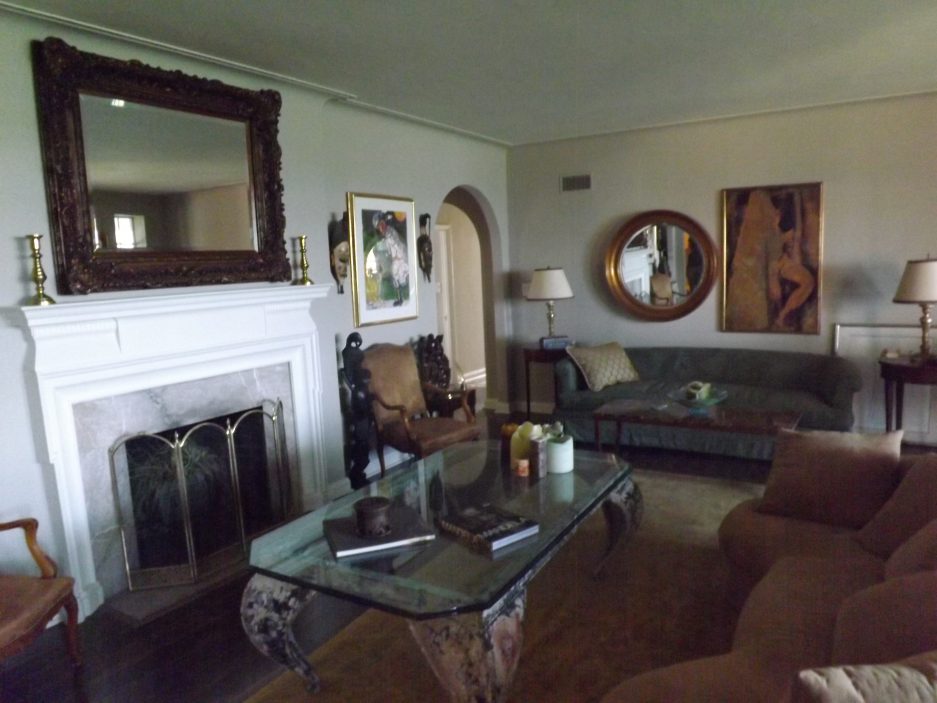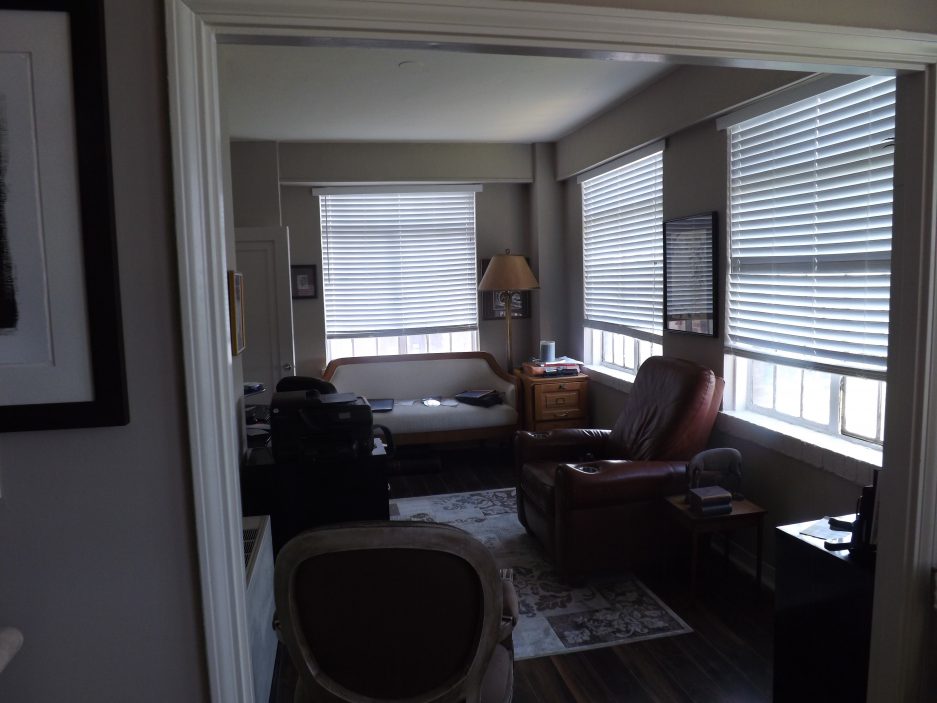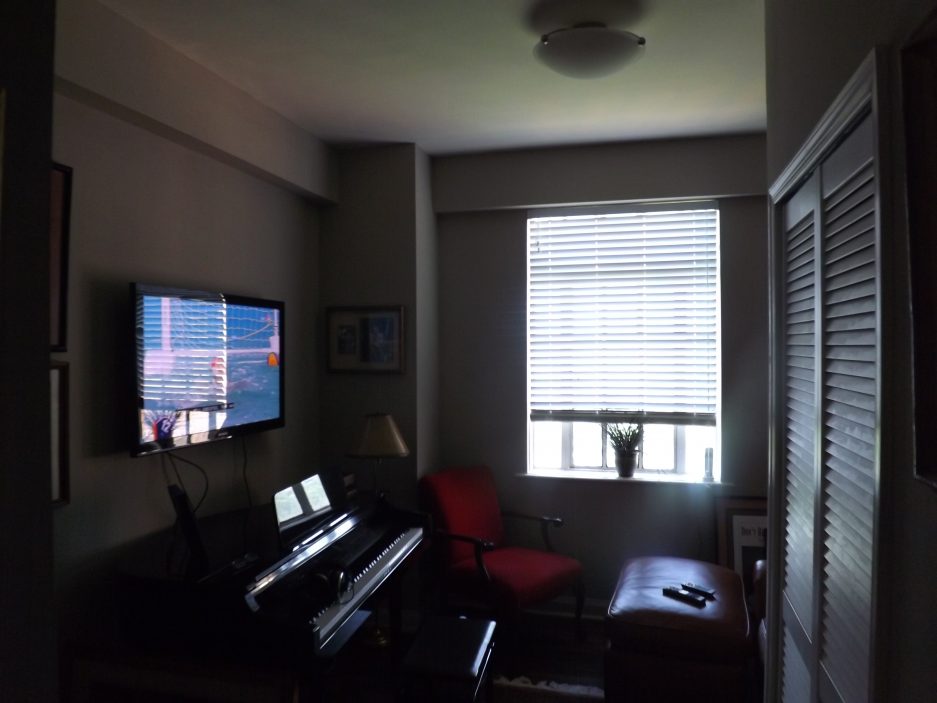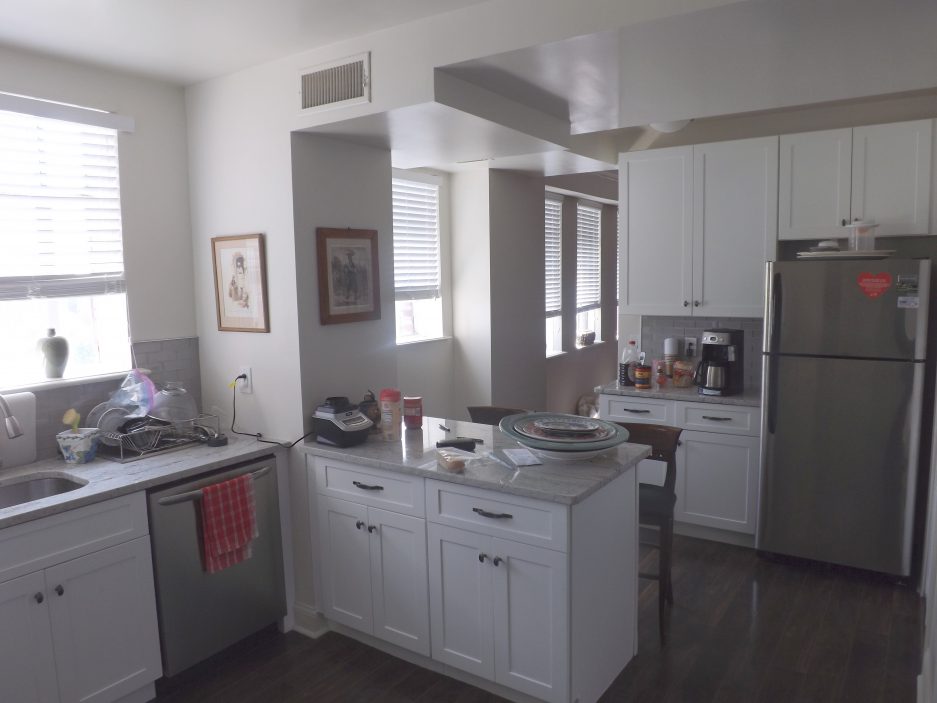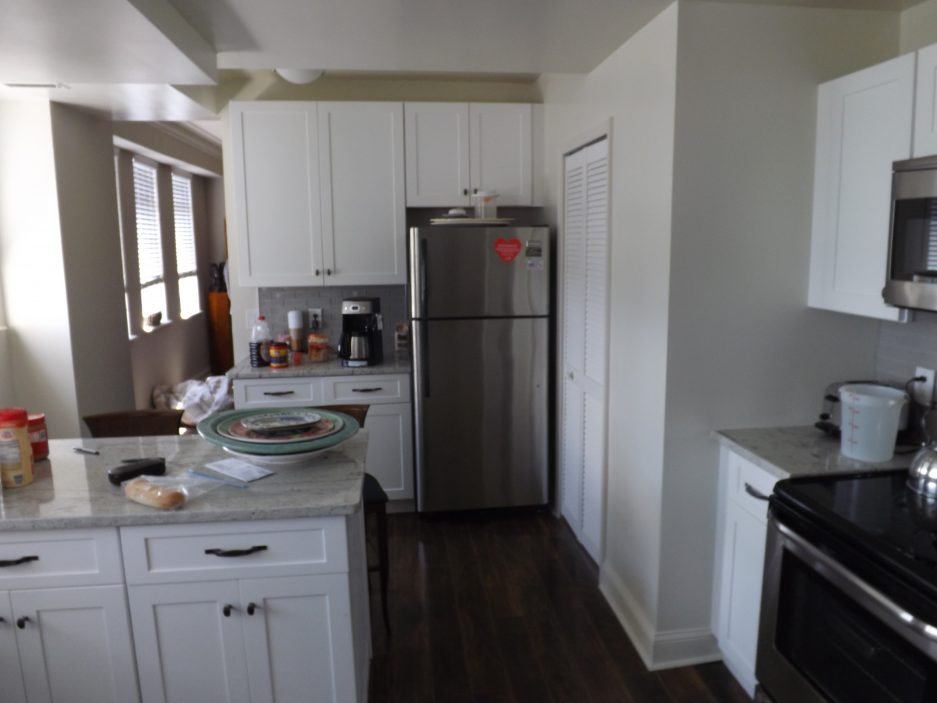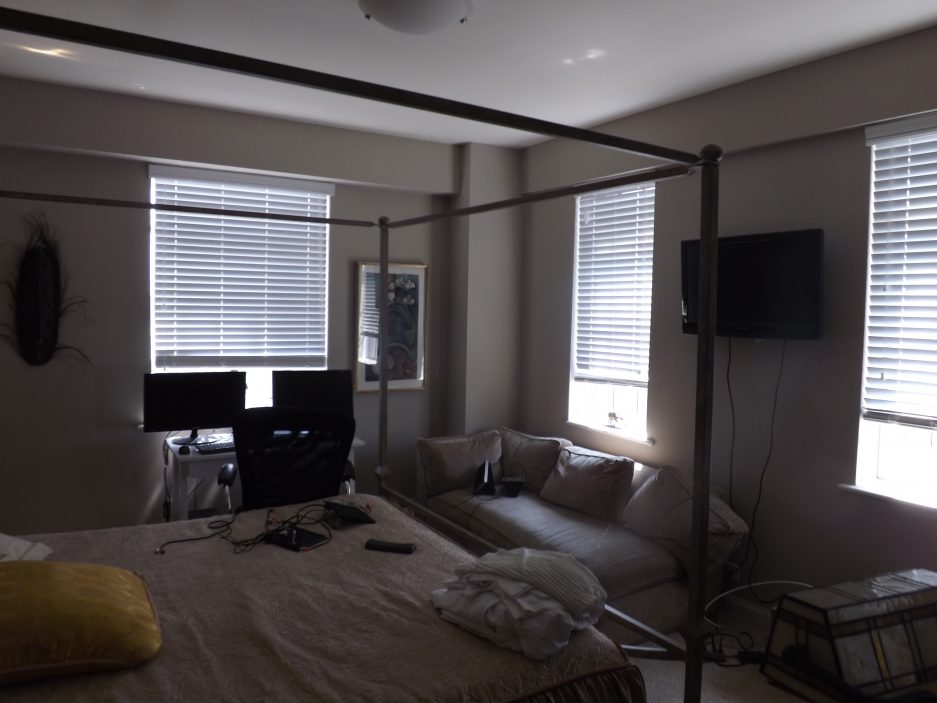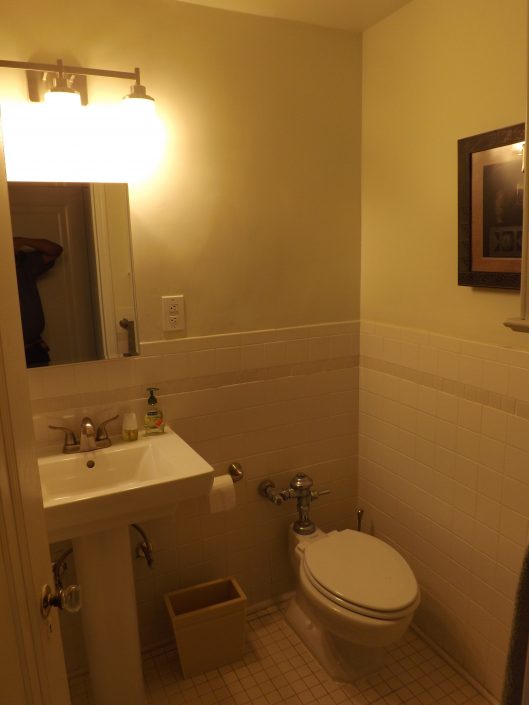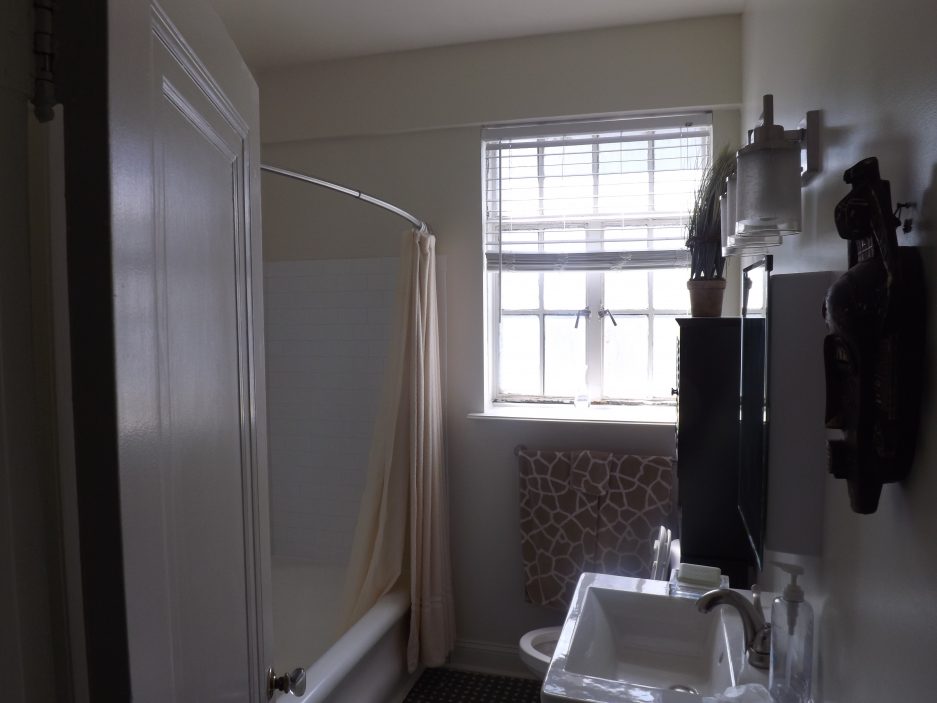 ---
Follow Sandy Smith on Twitter.
---
---