Hard Hat Tour: East Market's First Building
As 34 South 11th gets ready to welcome its first tenant, the developers of East Market let us check out the progress on the renovation project.
---
MOM is getting ready to welcome her neighbors to East Market come this fall.
That's MOM as in "MOM's Organic Market," the first tenant signed for the mixed-use development that will, when complete, occupy the entire block bounded by 11th, 12th, Market and Chestnut streets. Its space on the street level of 34 S. 11th St. is closing in on completion, and work is well under way on getting the insides of the building ready for two more tenants, including a new one developer National Real Estate Development (NRED) announced yesterday (July 13): Bohlin Cywinski Jackson (BCJ), a national architectural firm with Pennsylvania roots whose Philadelphia office is currently at 123 South Broad.
NRED used the occasion of the BCJ announcement to invite the media in to take a look around and see how construction is progressing on the first building to be completed as part of the multiphase project. The building, which was once an annex of Snellenburg's department store and was most recently home to the Philadelphia Family Court, has been given a Modernist factory-like treatment by project architect BLT Architects.
MOM's Organic Market will occupy 14,000 square feet on the ground floor. The high-ceilinged space has its ceiling and most of its interior walls in place.
NRED Development Manager Charles Norman said the grocer stood out from its natural-foods rivals like Whole Foods Market and Trader Joe's: "You're going to go to MOM's if you want a store that has thought about where their products came from." Norman described the products MOM's carries as "curated" and said that many items it stocks can't be found at TJ's or Whole Foods. As reported here previously, MOM's will carry only organic merchandise, accompanied by a raft of other eco-conscious programs and services, including an extensive recycling program.
One way the store will showcase its offerings is through a prepared-foods section at the front. Called "Naked Lunch," the section will feature prepared meals that can eaten either in the store or at home. "It's something they've been incorporating into their new locations," Norman said.
Two floors up from MOM's, the spaces that will be occupied by the businesses that make up the Marketplace Design Center have been partitioned, with display windows and entrance doors in place. Gregory Augustine, who will move his home decor showroom The Baer Collection into the Design Center when it opens late this fall, said he was excited about the move, which will be the third for his Mt. Airy-based company, which also has a design services arm, August Interiors.
"I started out in Frankford," he said, "then I moved the business to Mt. Airy when I bought the house I live in in 2012." Augustine bought the Baer Collection at about the same time. The design services business will remain in Mt. Airy while the showroom will join the other Marketplace members when the design center 0pens in the late fall of this year.
BCJ, the latest tenant to join the growing design hub at East Market, will occupy 18,525 square feet of space on the sixth floor, or about two-thirds of the floor's total space. Principal Tom Kirk explained that what drew the firm to the 11th Street building was its warehouse loft-like quality. "These are features you usually have to go north or south of here to find," he said. "And the bones are in really great shape."
Kirk said that the firm, which turned 50 this year, had "reached the limit of what we can do in our current space." BCJ intends to take advantage of the floor's large footprint by leaving most of it open while ringing it with "teaming areas" where spur-of-the-moment conversations can take place. "There's no long march to a conference room," he said.
The space will also include a kitchen and a presentation area with tiered seating that will also allow the firm to host gatherings and parties in the space. "There's so much more flexibility," Kirk said. "We're designing office space for the next 50 years."
The gallery below offers a look at how construction is progressing on all three spaces along with renderings of what's to come.
---
Inside East Market's First Building: 34 S. 11th St.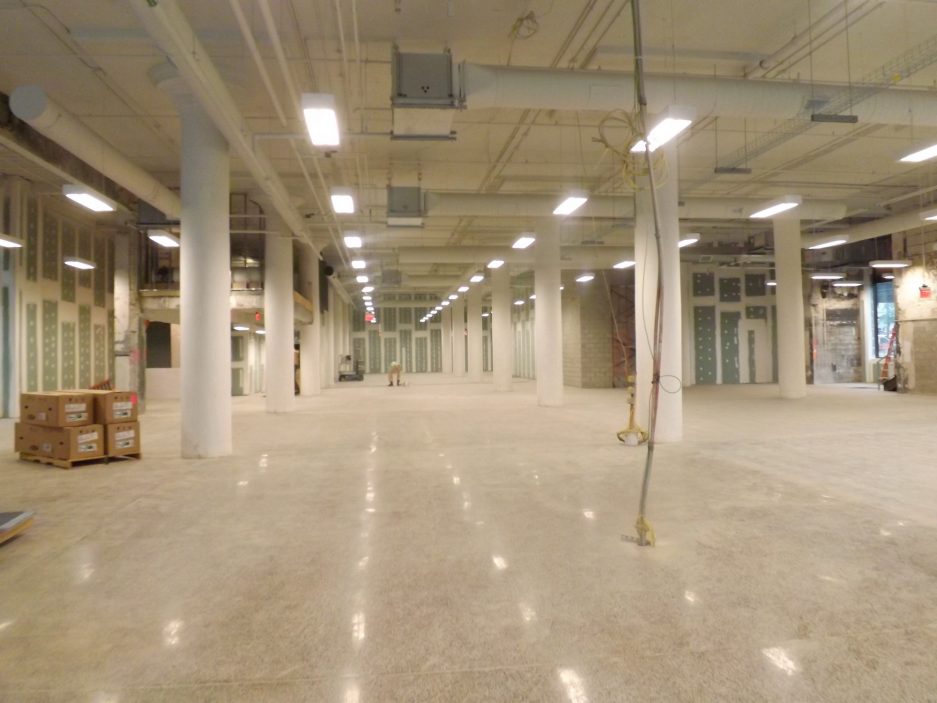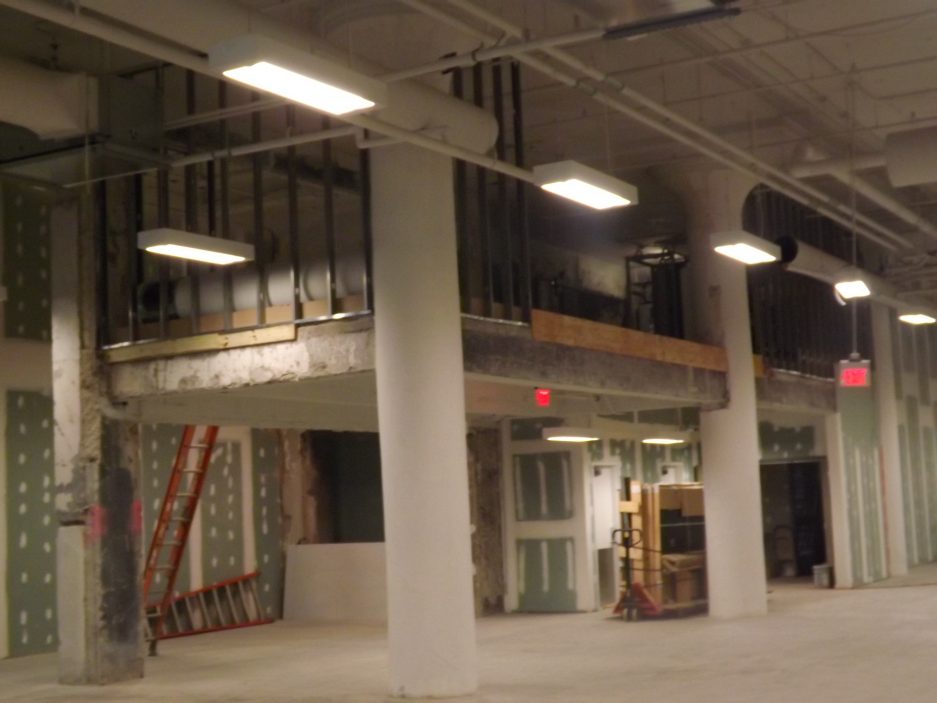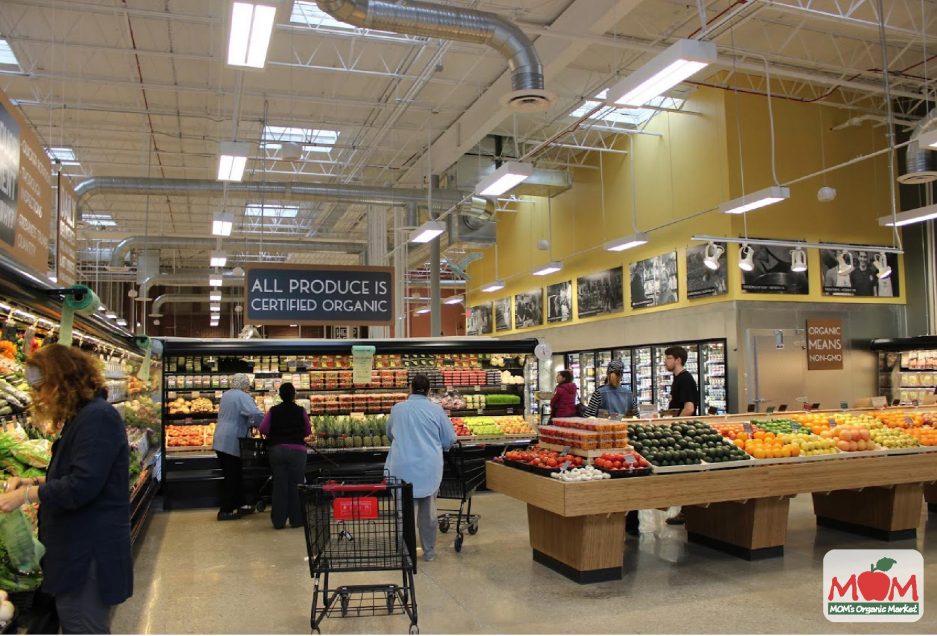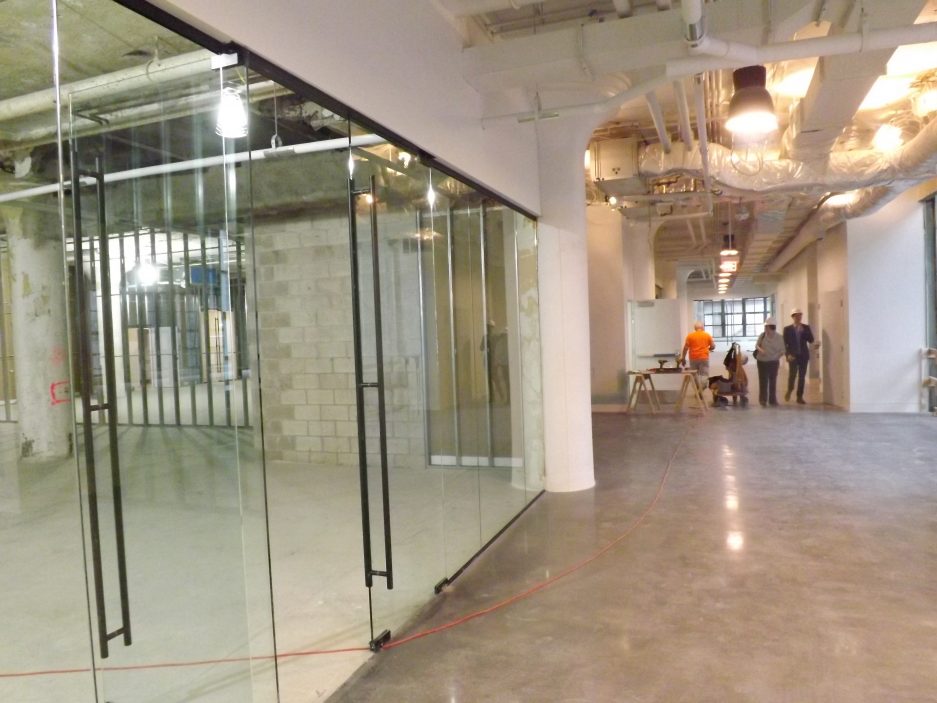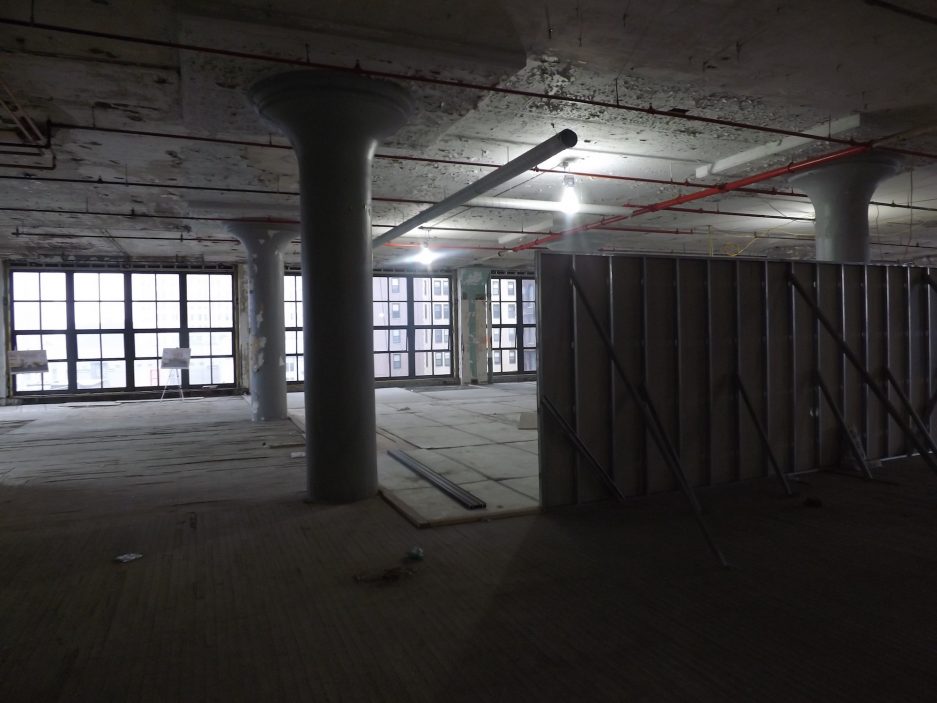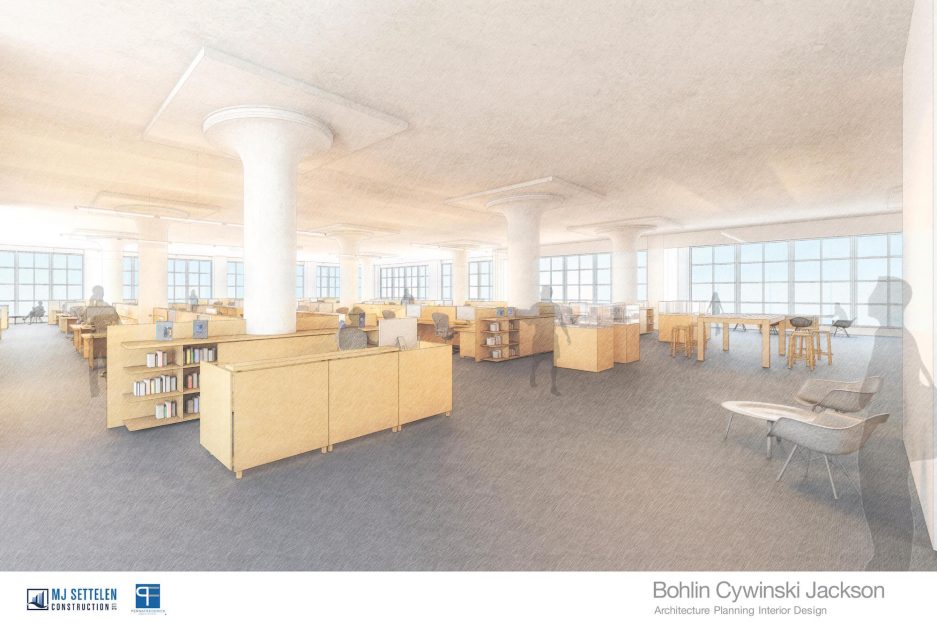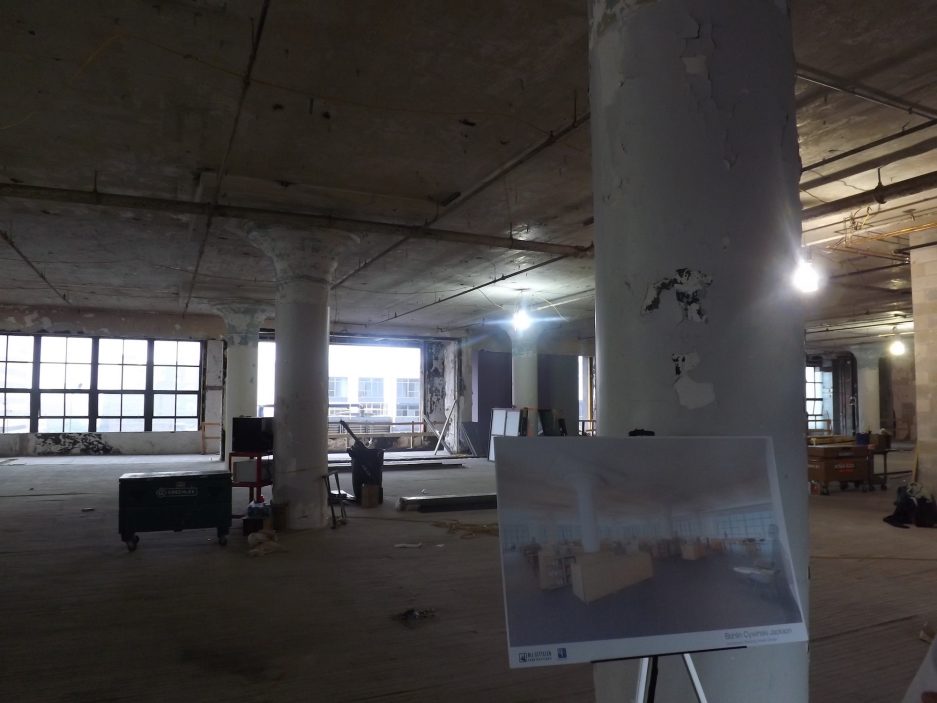 ---
Follow Sandy Smith on Twitter.
---
---