Trinity Tuesday: Up on the Roof in Pennsport
Trinities with decks are rare birds. Totally renovated trinities with decks are rarer still. This Pennsport beauty falls into that last category.
---
A common conundrum that apparently faced the owners of trinity homes back when they were new was: Okay, where do we put the kitchen? Two standard answers emerged over time: If the trinity had a basement, it got stuck downstairs. If it didn't, an ell attached to the back did the trick.
Those kitchen ells sometimes morphed into extra space on the upper floors as well, as appears to be the case with this completely renovated trinity in Pennsport. What's more, some of that extra space is outdoors, on the top floor.
But let's start at the bottom first. The kitchen extension on the main floor gives the living-dining area an exceptionally spacious feel. The new hardwood floors and the cabinetry in the kitchen are both natural cherry, and the kitchen is equipped with the obligatory stainless steel appliances, granite countertops and full tile backsplashes.
On the second floor, the extra space takes the form of a huge walk-in closet that doubles as the laundry room. The bathroom, all decked out in tile, is also on this floor. The main bedroom has a ceiling fan and is done in a neutral color scheme that matches any decor.
Both of those statements also apply to the top floor space, which the current owner uses as a media room but can also serve as a second bedroom or home office. At the back of this room is a door that leads onto a good-sized roof deck that offers views of the surrounding neighborhood.
All of this comes attractively packaged in an ideal location close to the Delaware riverfront and Jefferson Square Park. The Italian Market is just a few blocks' walk further west, one of the reasons this location has a "Walker's Paradise" Walk Score of 93, and several SEPTA transit routes pass close by.
THE FINE PRINT
BEDS: 2
BATHS: 1
SALE PRICE: $269,900
OTHER STUFF: This home also got central air and a new heating system as part of the renovation.
---
1231 S. 3rd St., Philadelphia, Pa. 19147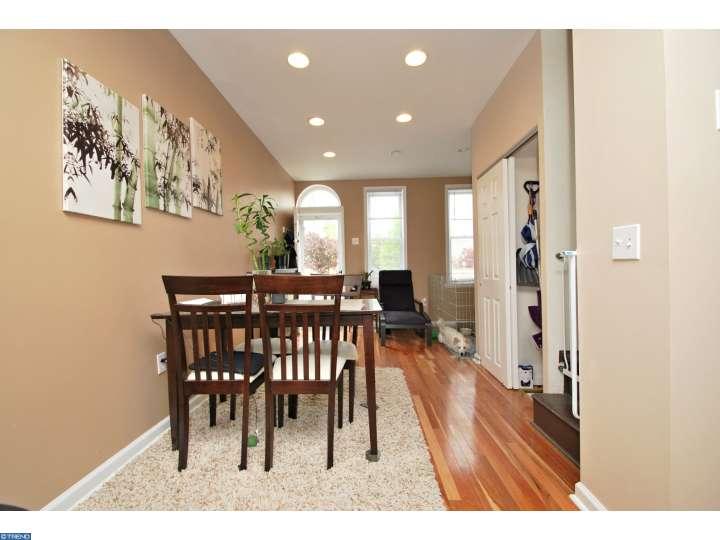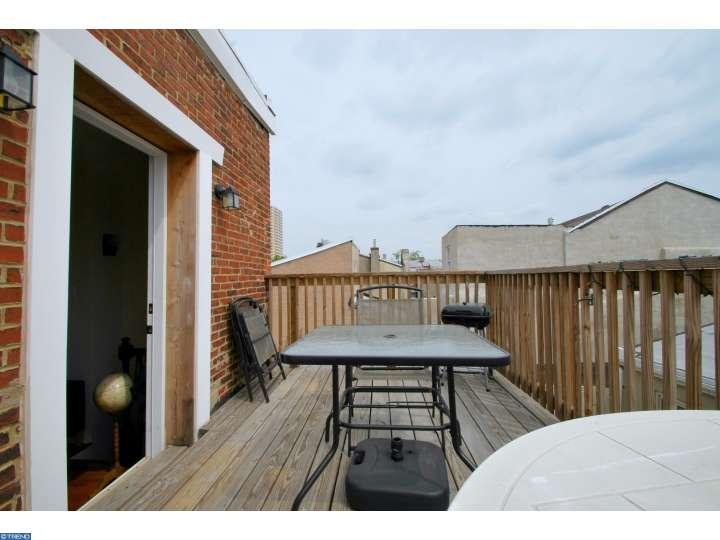 ---
1231 S. 3rd St., Philadelphia, Pa. 19147 [Matthew Yeck | Keller Williams Realty Tri-County]
---
---