Trinity Tuesday: In Step With the Times in Wash West
Tucked away in a charming courtyard is this totally contemporary trinity that has been redone from top to bottom.
---
Generally speaking, one of the charms of Philly's trinities is the whiff of history that hangs about them. They don't build 'em like this any more, these classic homes that housed the city's working folk in the 19th and early 20th centuries.
But every once in a while, we run across one where just about the only thing that says "historic" is the trademark tight spiral staircase. These are the updated trinities, whose style cues come from all those new construction homes popping up around them.
Like this one on a quiet gated alleyway in Washington Square West that just came on the market May 6. For starters, the brick-and-wrought-iron gateway and stucco exterior don't give away its age. Step inside, and you'd be forgiven for thinking it was built only yesterday. It's actually just shy of a century old — it was built in 1917 — but a recent renovation has brought it into the current century.
Take that sleek and stylish kitchen that greets you upon entry. Modern blond wood cabinets? Check. Quartz countertops? Check. Stainless steel appliances including a smooth-top range and commercial-style sink? Check. All very 2016. (Those hardwood floors, however, are originals.)
Or check out the bathroom on the second floor. Beautiful ceramic tile tub enclosure and modern low-flow toilet? Yeppers. Ceiling fan in the bedroom to improve air flow and save energy? Also present.
The top floor, however, is where the original character shines through, with its brick fireplace and beamed ceiling.
In back, there's a landscaped patio that's great for entertaining and relaxation, and it also has a finished basement and laundry facilities.
Modern though it is, it's part of a charming ensemble, and its location can't be beat: its Walk Score and Bike Score are both 98 and its Transit Score is 100, so getting around without a car is no sweat. Grocery stores, Antique Row, Midtown Village and the Avenue of the Arts are all close at hand.
THE FINE PRINT
BEDS: 2
BATHS: 1
SQUARE FEET: 690
SALE PRICE: $359,000
---
1134 Waverly St. #R3, Philadelphia, PA 19147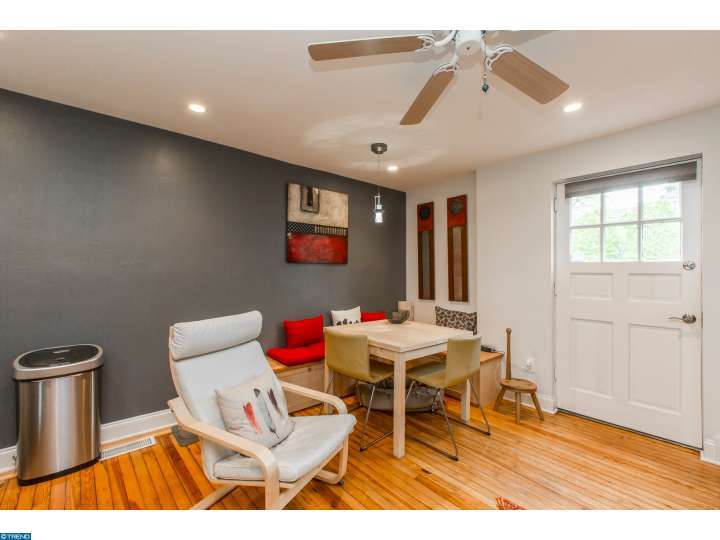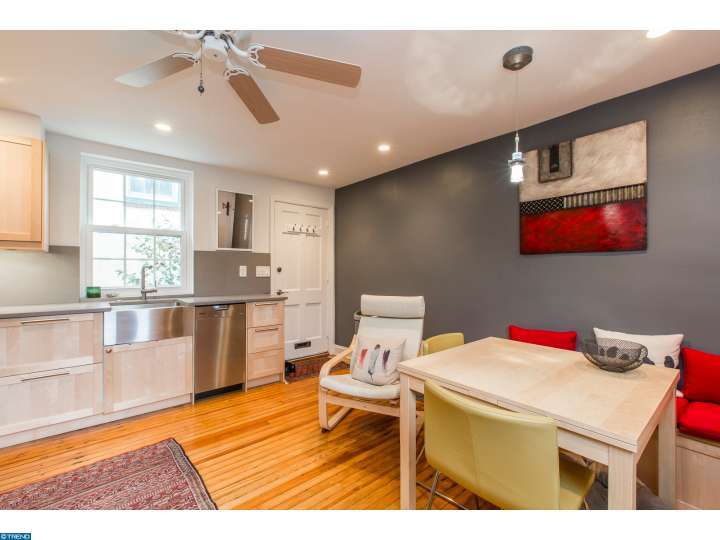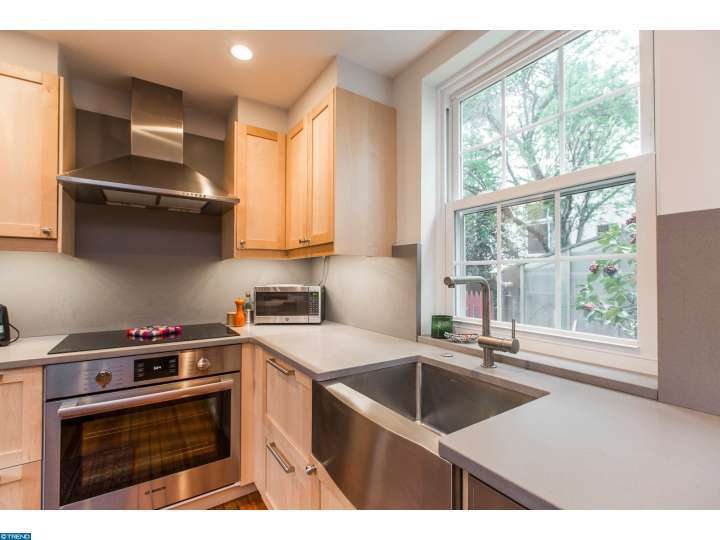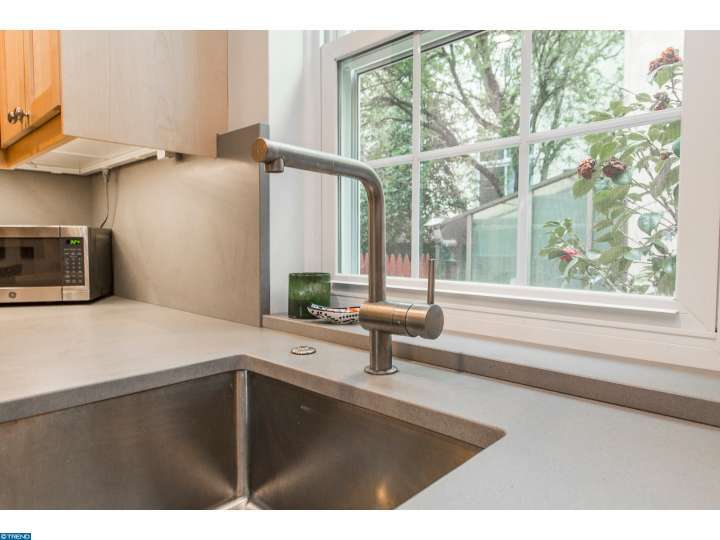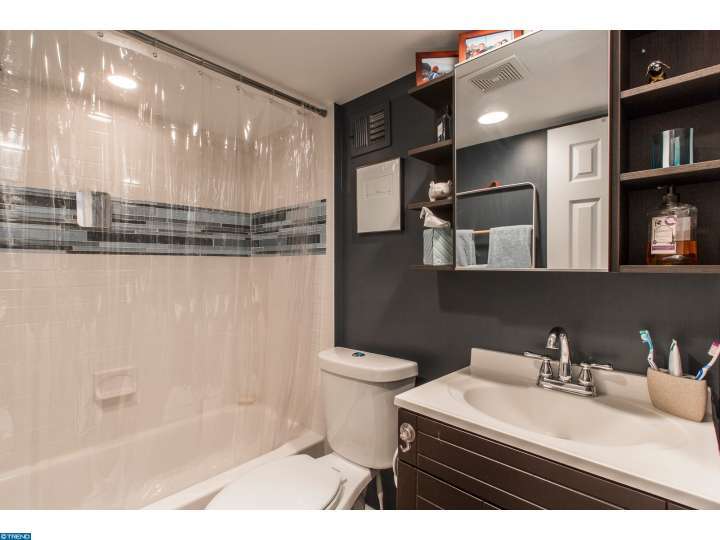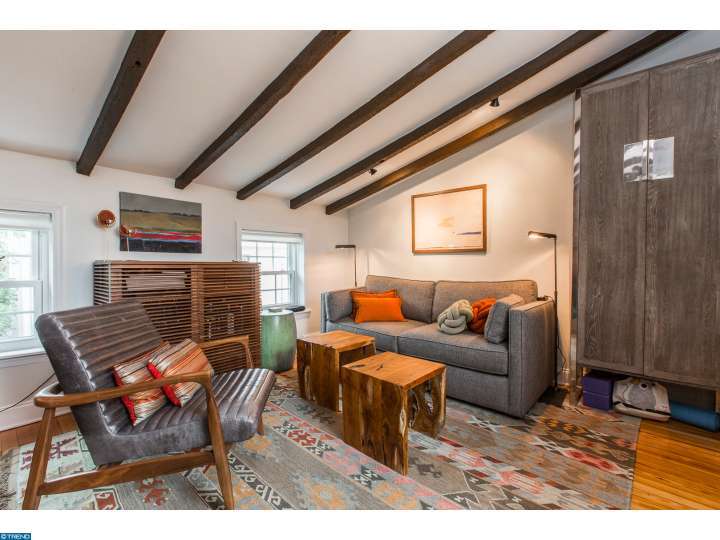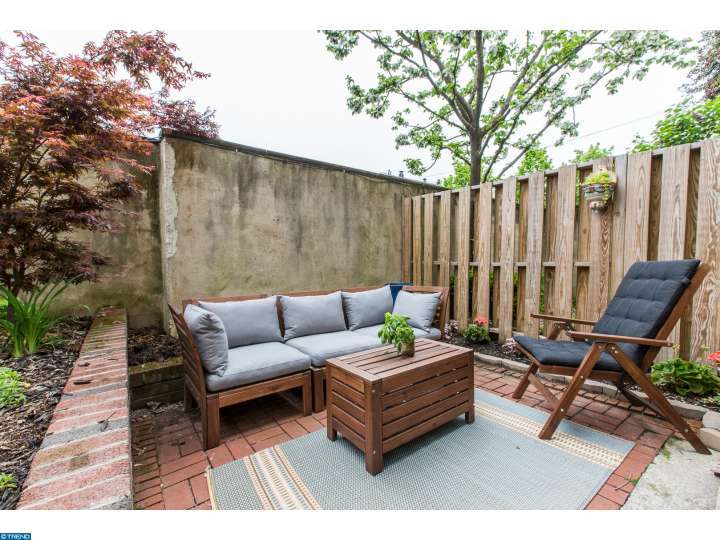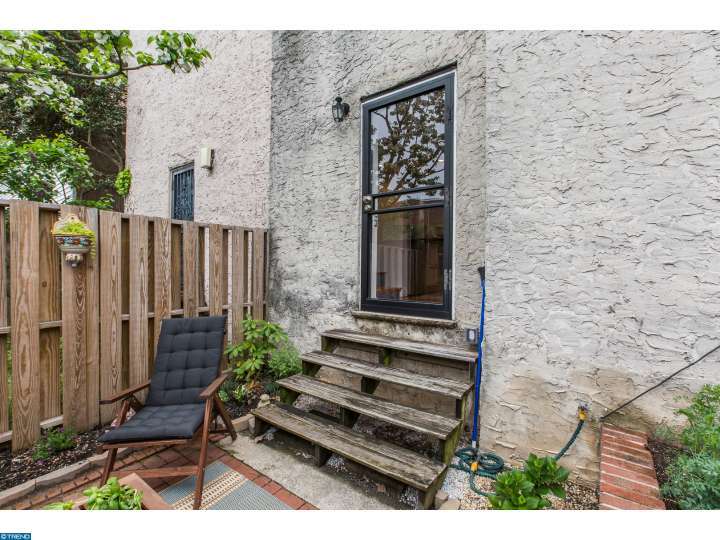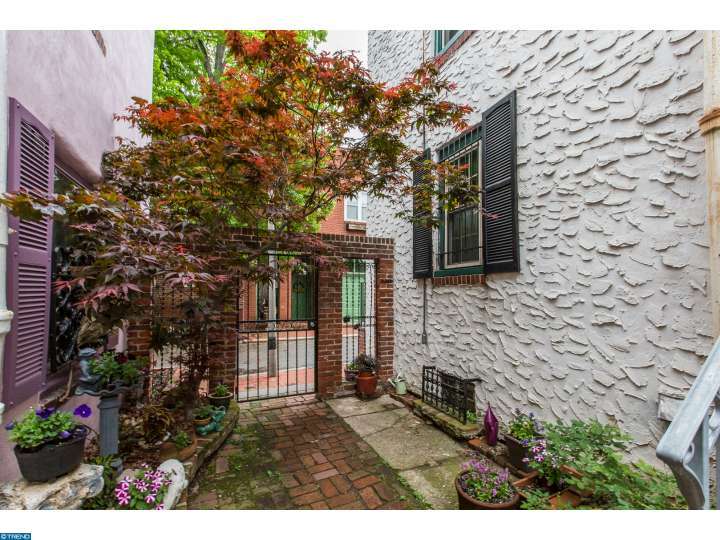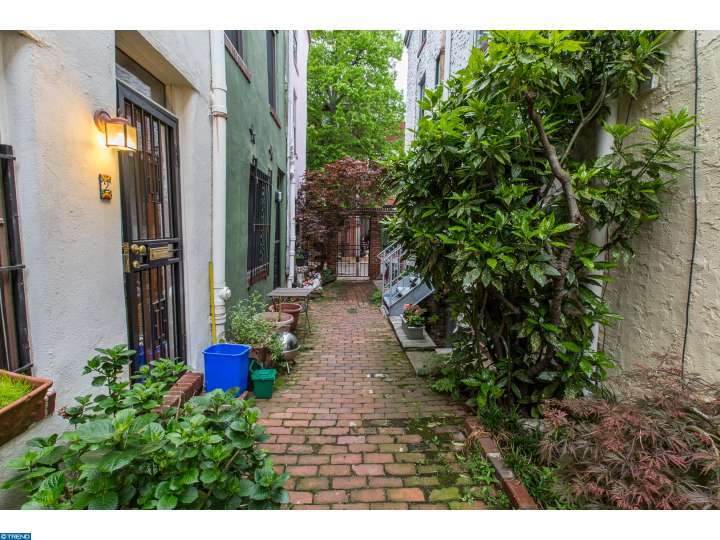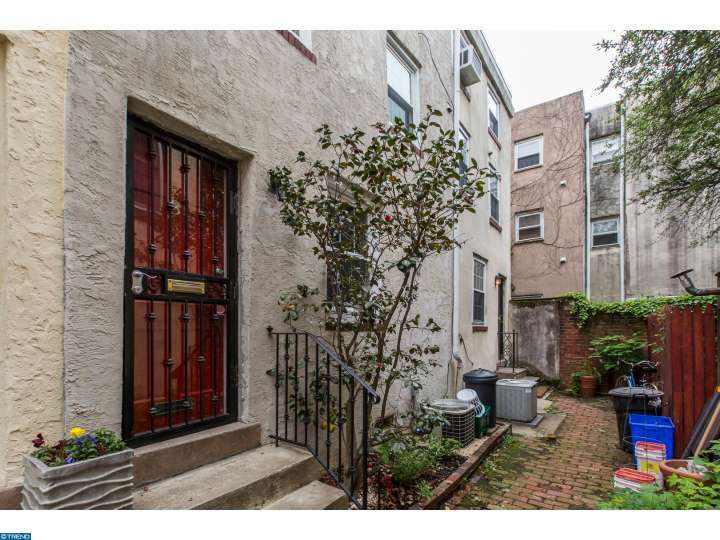 ---
1134 Waverly St. #R3, Philadelphia, Pa. 19147 [Eli Qarkaxhia | BHHS Fox & Roach]
---
---