Jawdropper of the Week: From Barn to Barnburner in Washington Crossing
This house is a 200-year-old barn that has been converted into a modern masterpiece.
---
According to the listing, this house is actually a 200-year-old renovated barn. Besides the wooden exterior, you'd be hard-pressed to tell that nowadays. The interior of this house is one of the most elegant, dramatic interiors that we have featured this year.
It begins with the floor-to-ceiling fireplace that serves as the centerpiece of this home. The thing is massive and can be viewed from almost anywhere in the house since the house is set up with loft-like balconies around the second floor, similar to what you would see in a barn.
The floors, stairs, railings and even parts of the ceilings are all hardwood, further emphasizing this home's barn heritage. In the kitchen, this offers a stunning contrast with the granite island and countertops and the stainless steel appliances. The kitchen is on the other side of the living room fireplace, and as a result, it too has a large walk-in hearth.
Upstairs, there are vaulted ceilings in the bedrooms with skylight windows. There's also a luxurious master bathroom that has a chandelier, a large bathtub and a steam shower.
There's also a fun piece of history—the house is situated right near where Washington crossed the Delaware River in the Revolutionary War and is down the street from his field hospital in the Thompson-Neely House.
THE FINE PRINT
BEDS: 6
BATHS: 5
SQUARE FEET: 9,500
PRICE: $2,195,000
ADDITIONAL INFO: This house also has a large back deck looking out over 2.07 acres of land and a horse barn. There's also a gym and a home theater area.
---
1645 Aquetong Rd., New Hope, Pa. 18938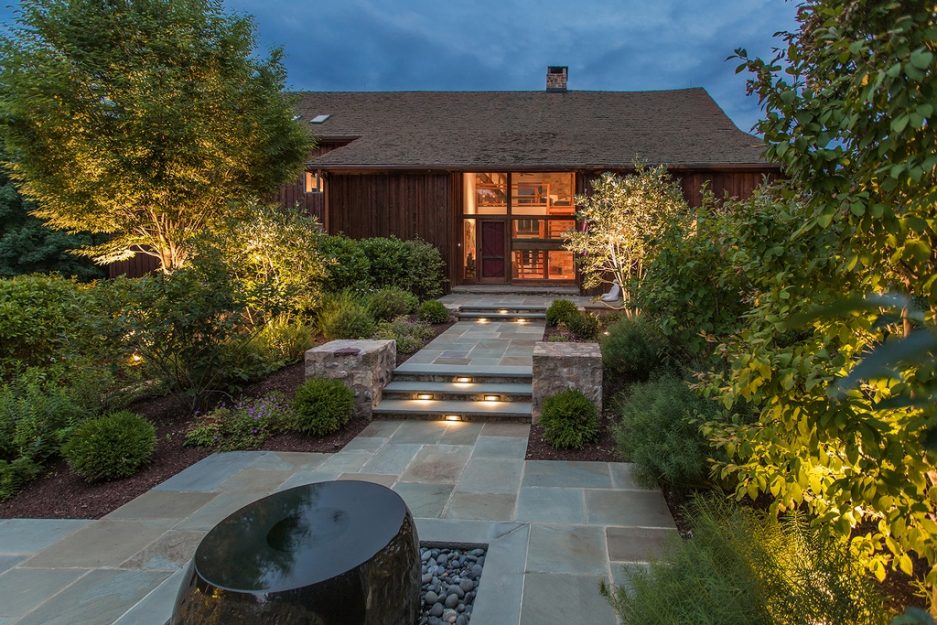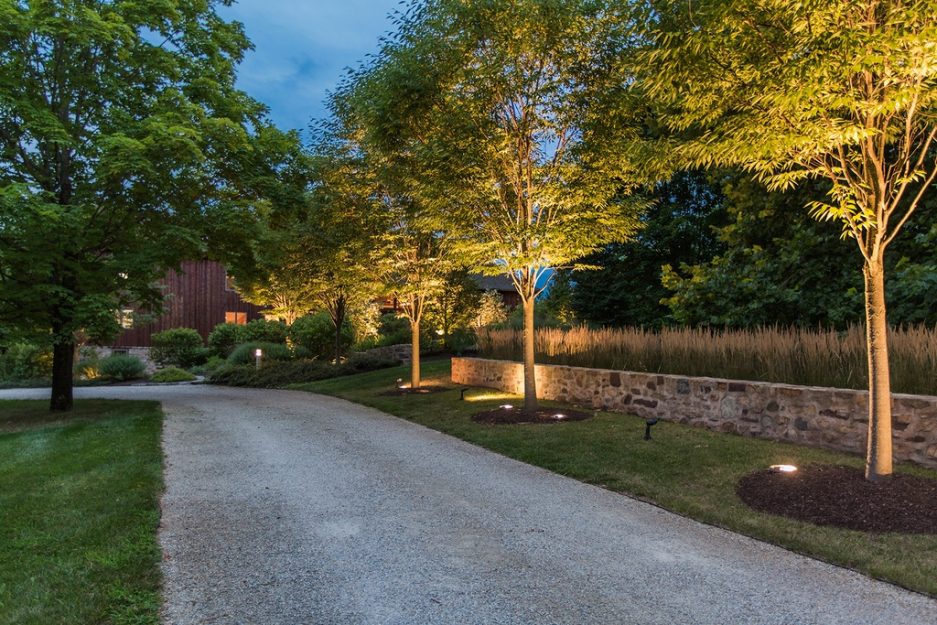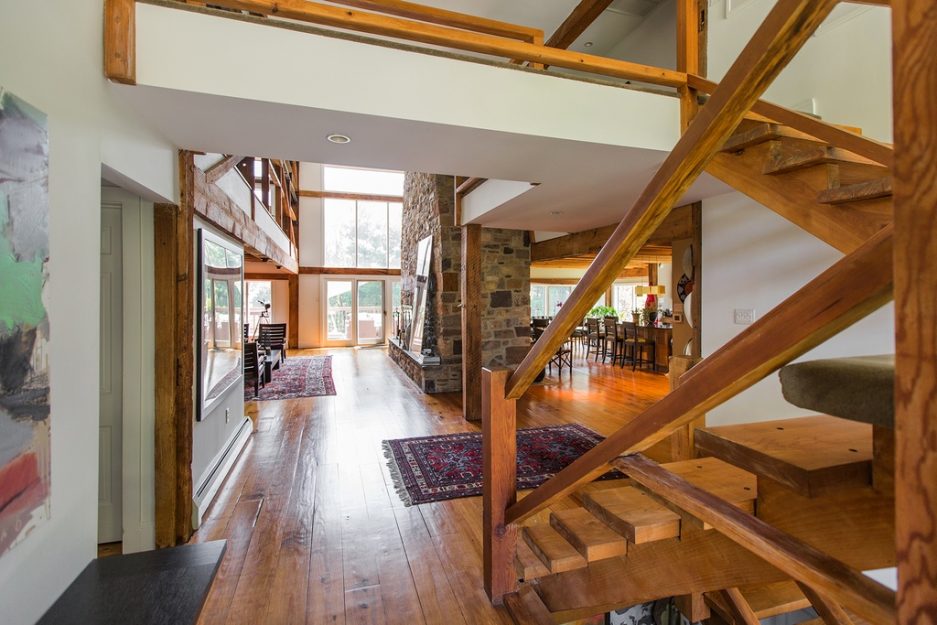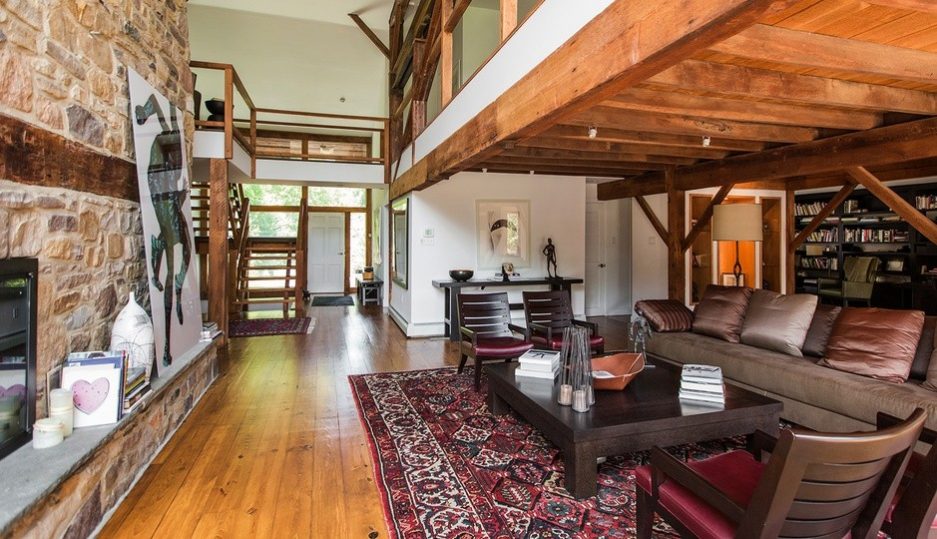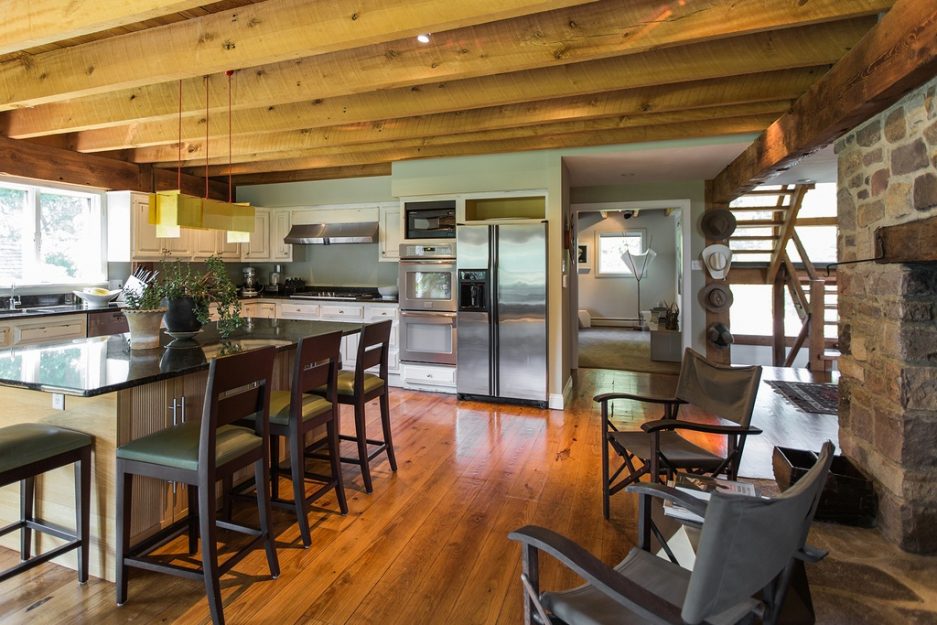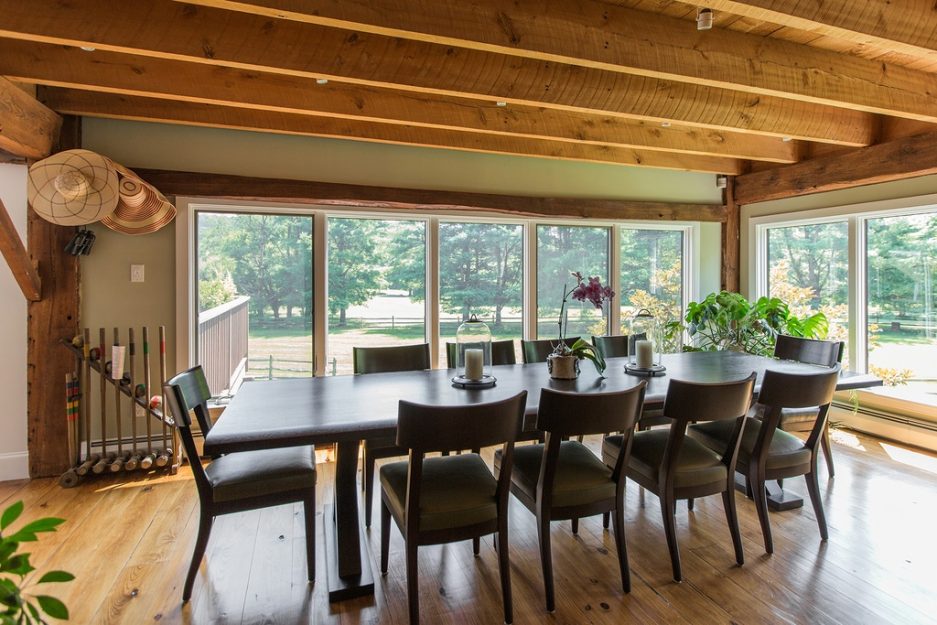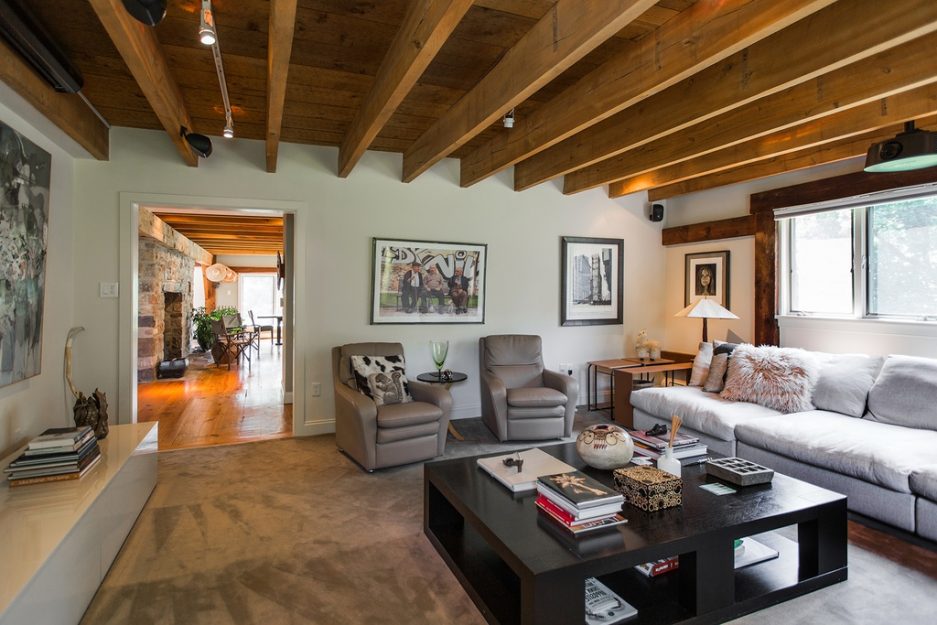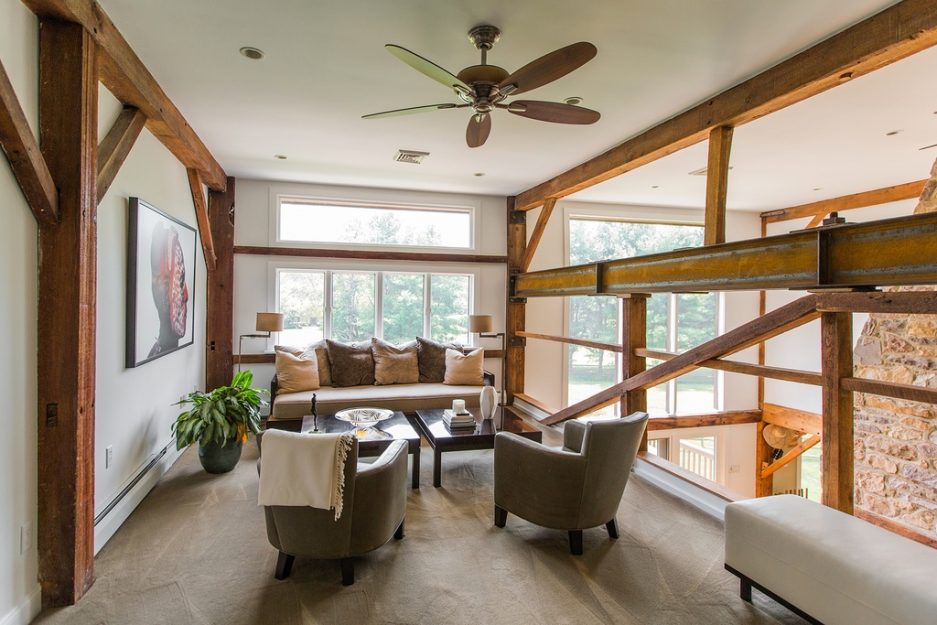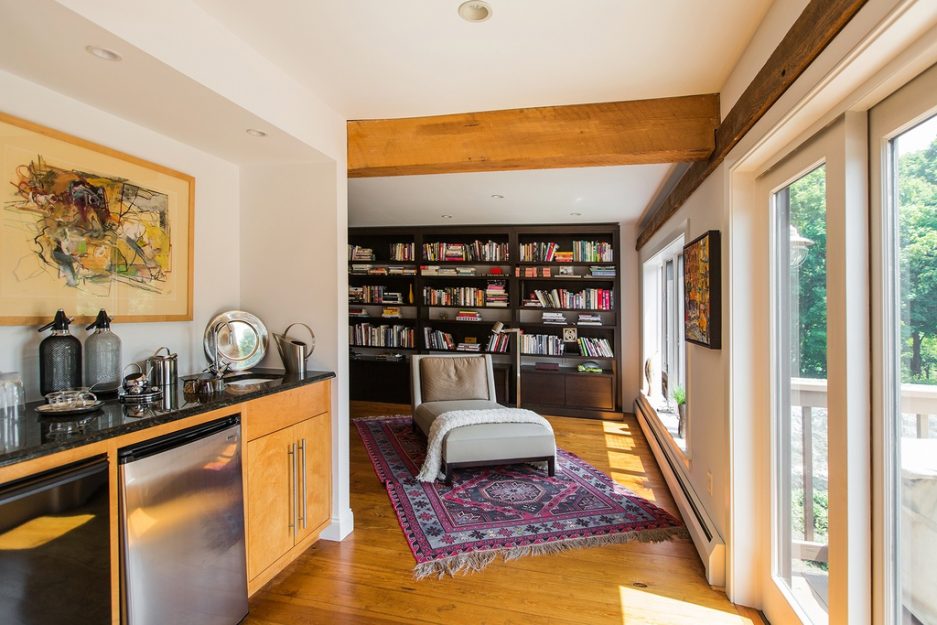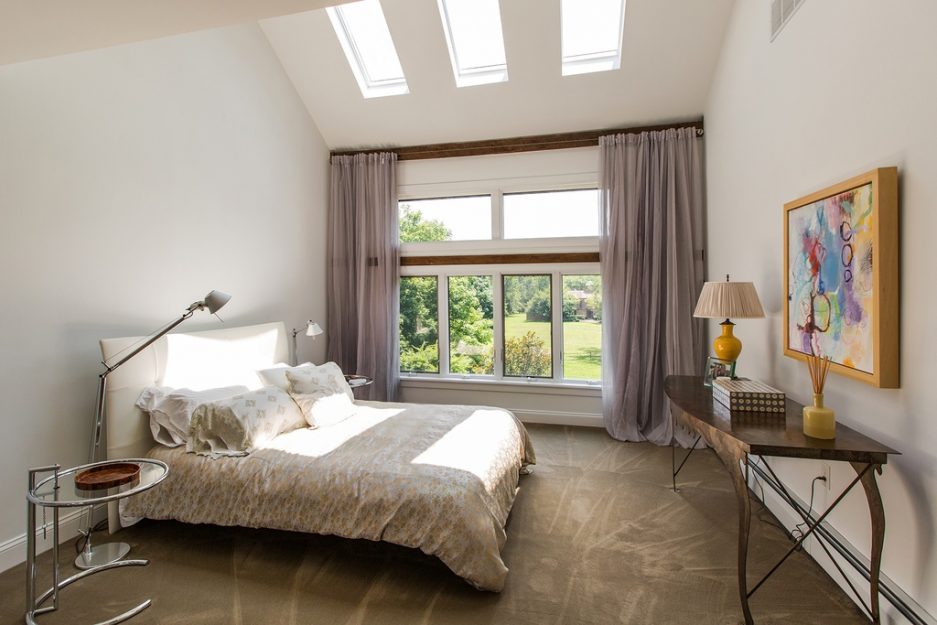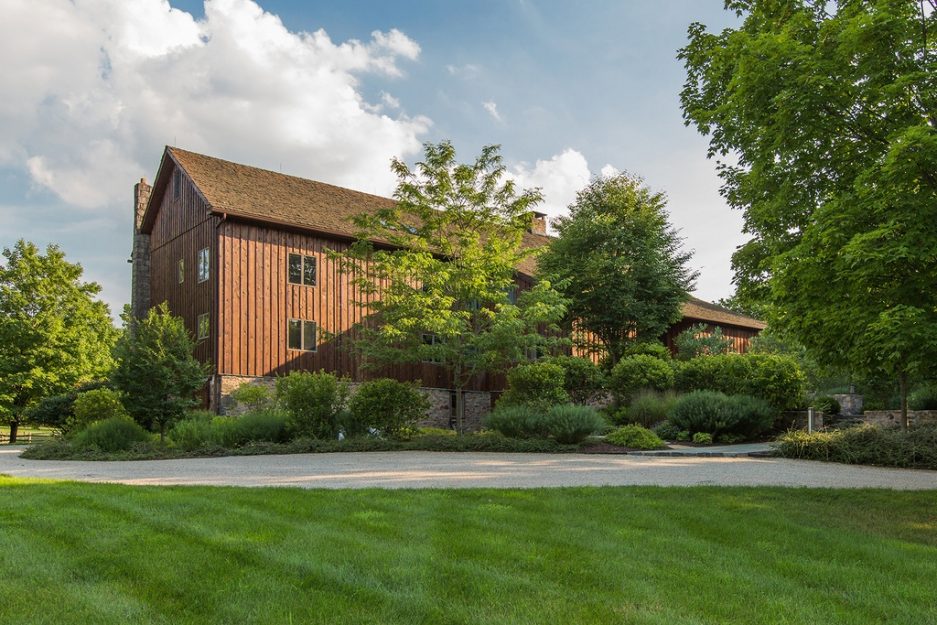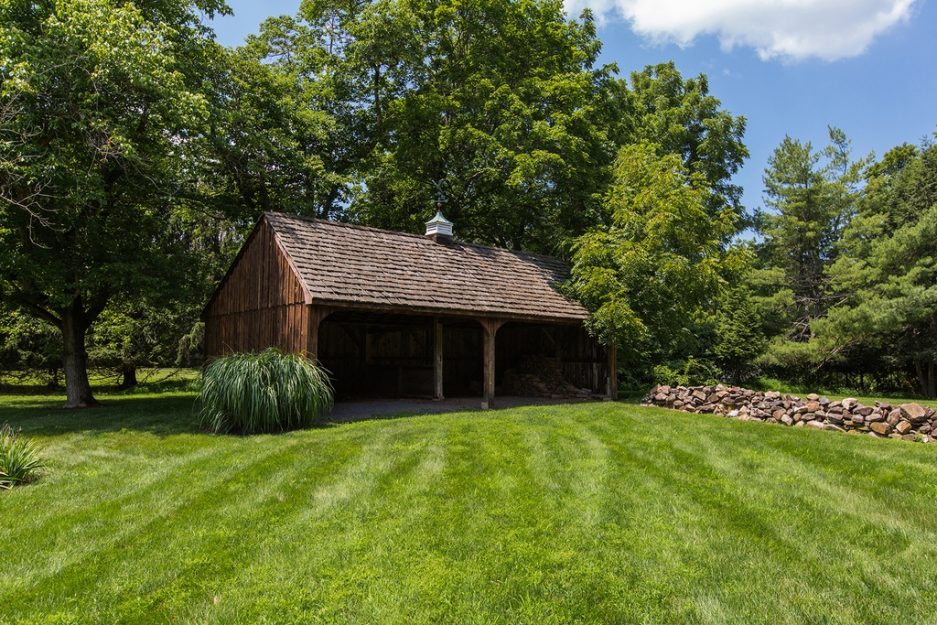 ---
---