Jawdropper of the Week: Impeccable Design in Queen Village
The staircase alone is worth the price tag at this house.
---
When you spend a few days every week scouring the Internet and the Philadelphia real estate market for houses to post online, you find that it can be little, random things that make a whole house stand out. This week's Jawdropper, a house in Queen Village, has a few of those.
The first thing that catches your eye is the open foyer, and more important, the staircase that you see when walking into that foyer. It's a magnificent floating, curved solid wood staircase. The railing is one continuous wood beam that has been bent and twisted to adhere to the shape of the staircase but also look like the type of thing you would see in a design showcase. This first floor makes good use of hardwood, as portions of it also have wooden beams and planks running along the ceiling.
In the kitchen, there's a granite island and stainless steel appliances, like most houses have these days. What sets it apart is the red brick backsplash and the spotlights, which set the brick, steel and hardwood aglow.
The house also comes with a spacious back patio, a home office and elegant bedrooms and bathrooms. Finally, it has a deck with a legitimately jaw-dropping view of Center City.
THE FINE PRINT
BEDS: 4
BATHS: 4
SQUARE FEET: 3,756
PRICE: $1,775,000
ADDITIONAL INFO: There's an attached two-car garage. This house had a price reduction from $1,990,000 on March 28.
---
636-38 Kater St., Philadelphia, Pa. 19147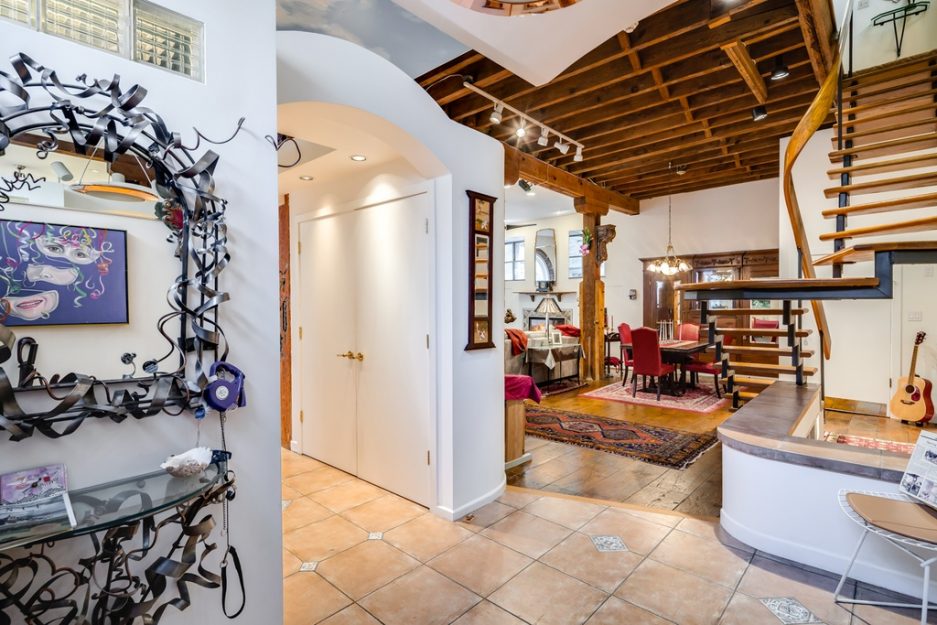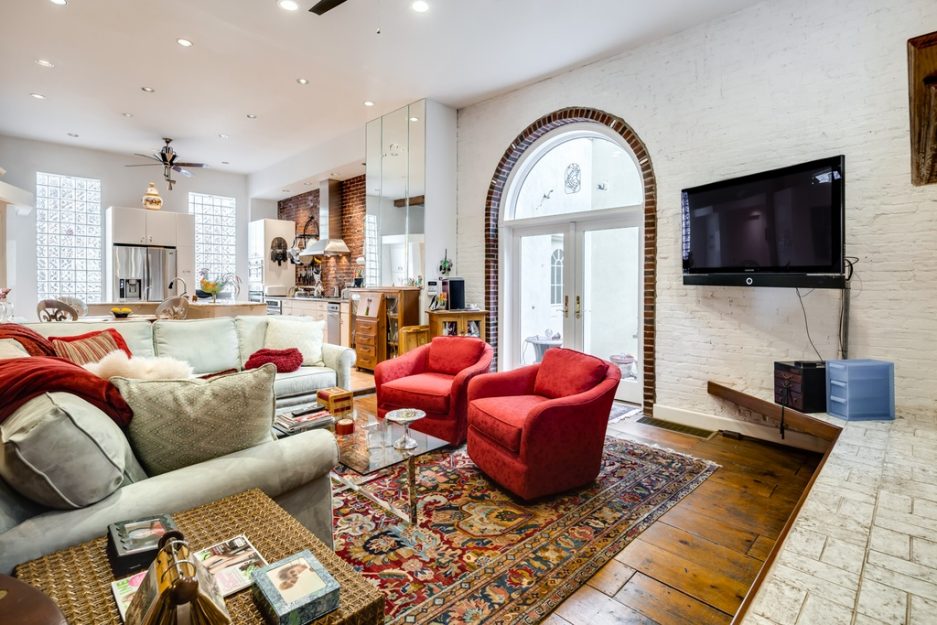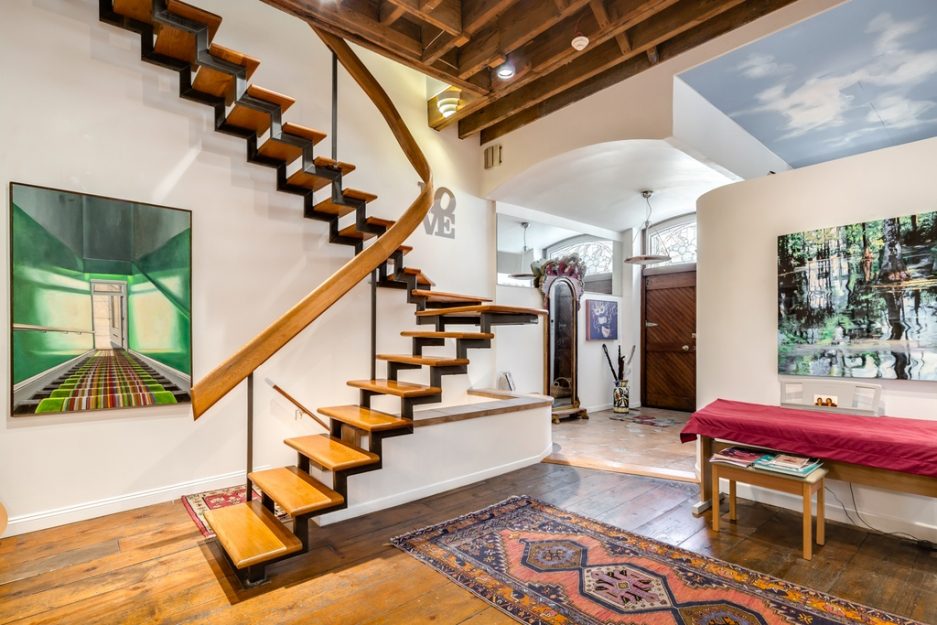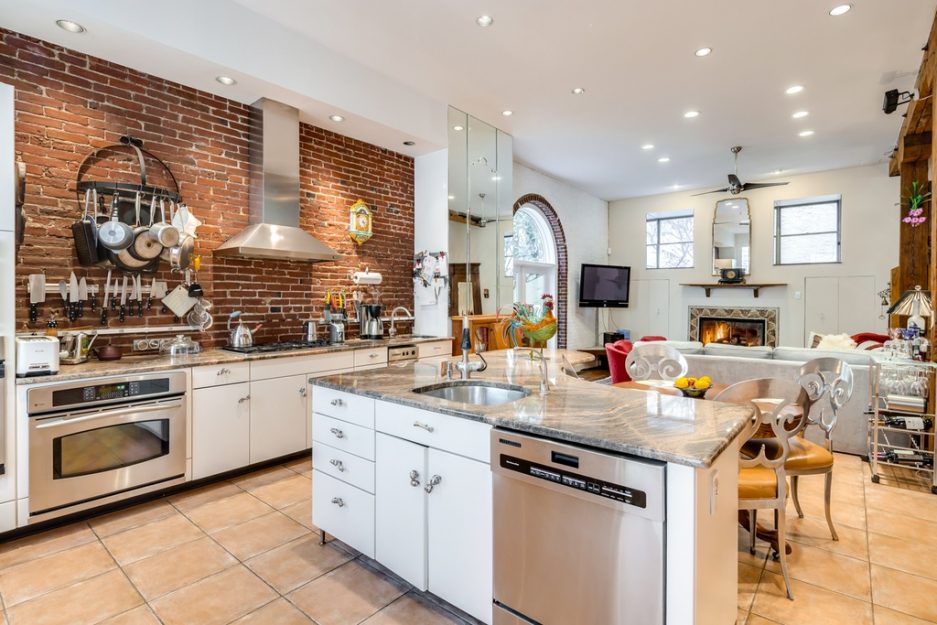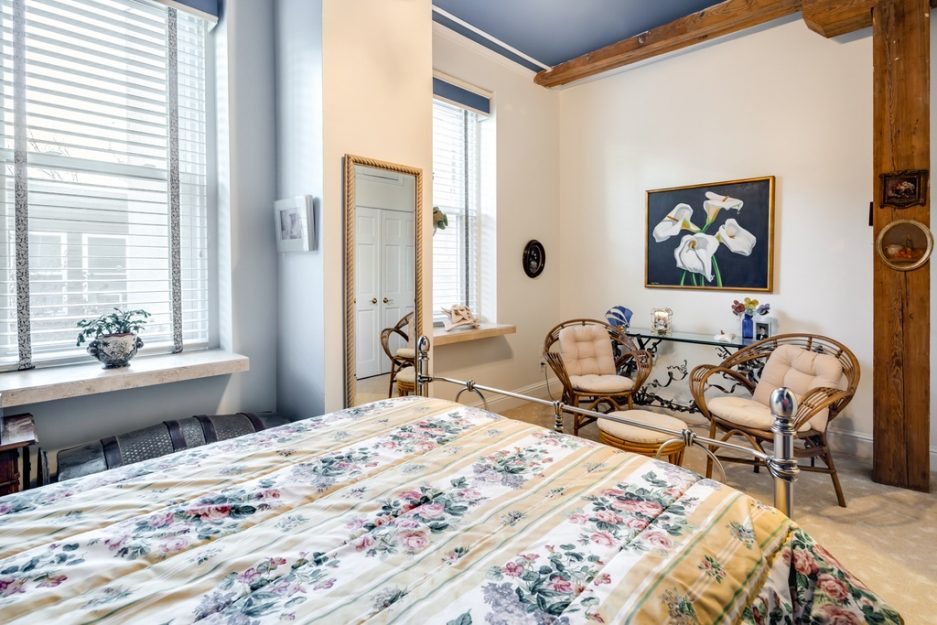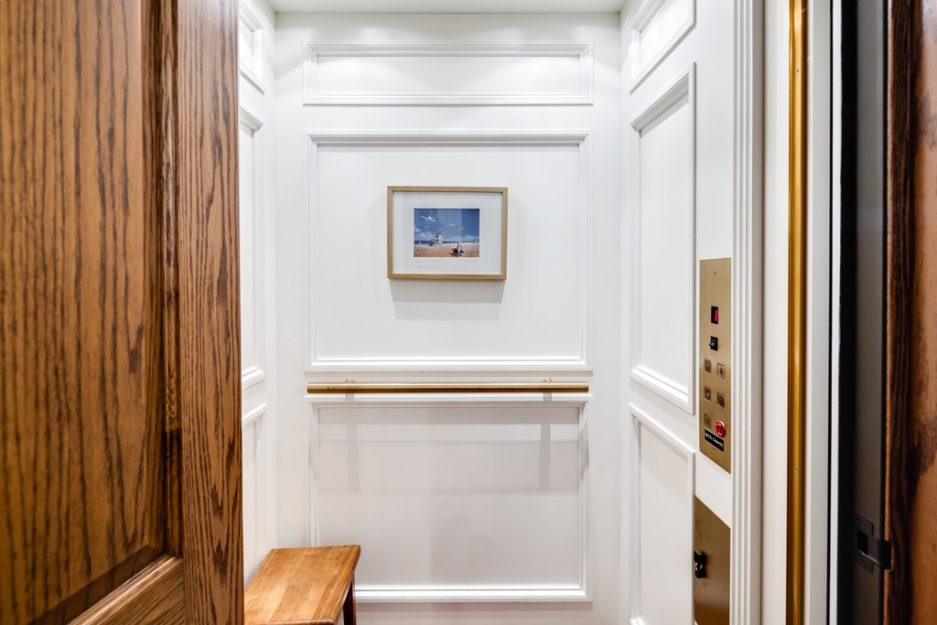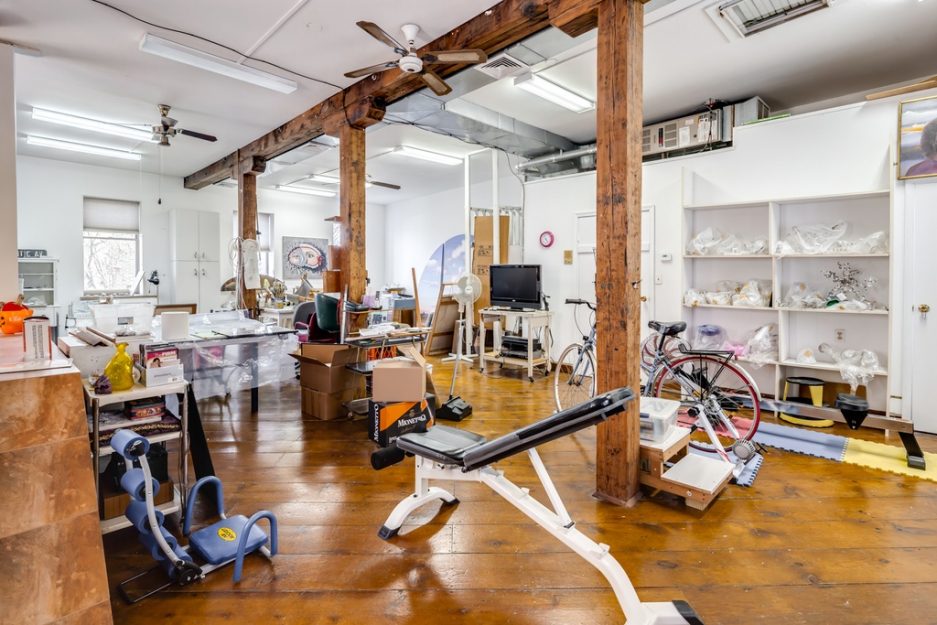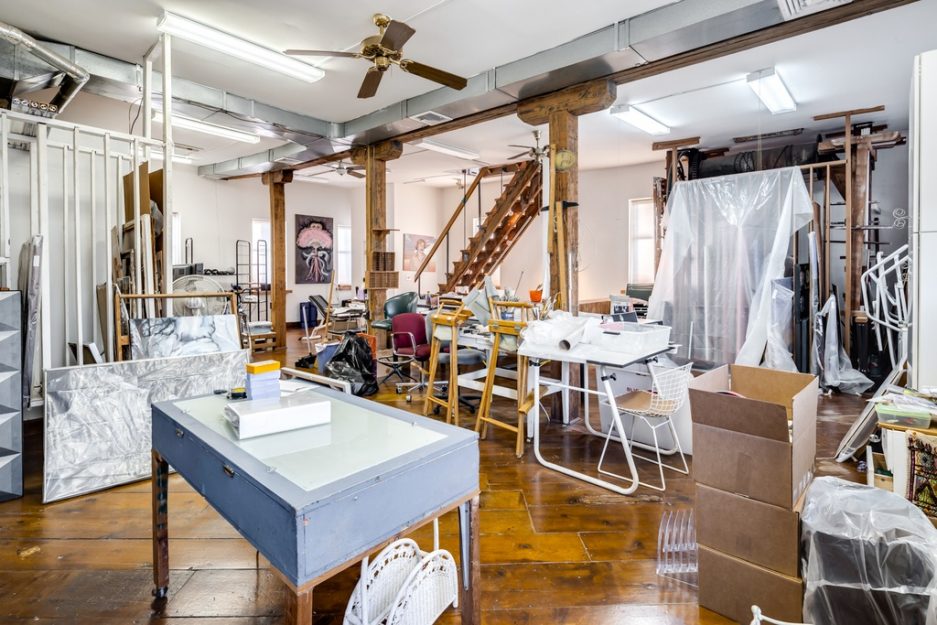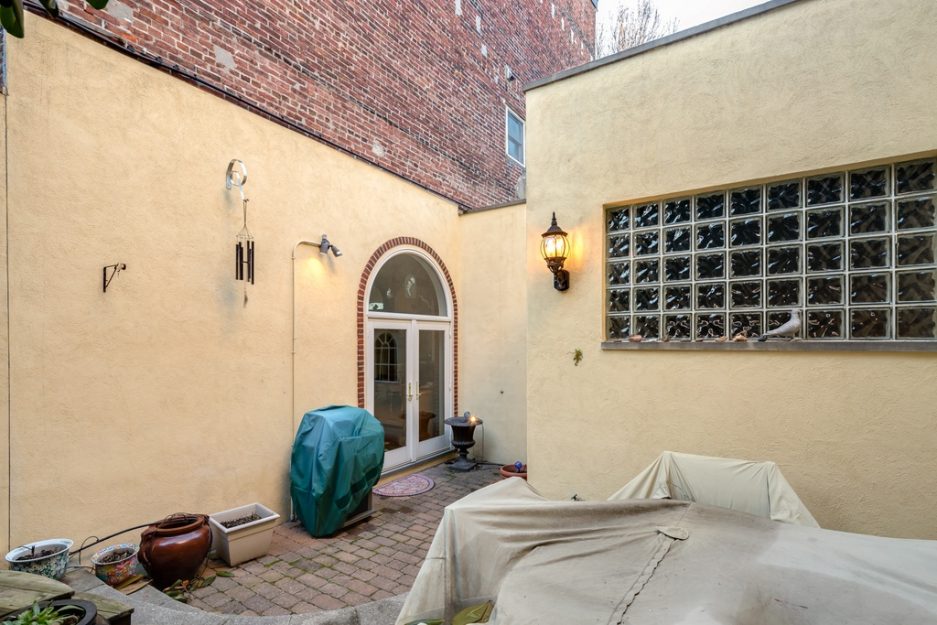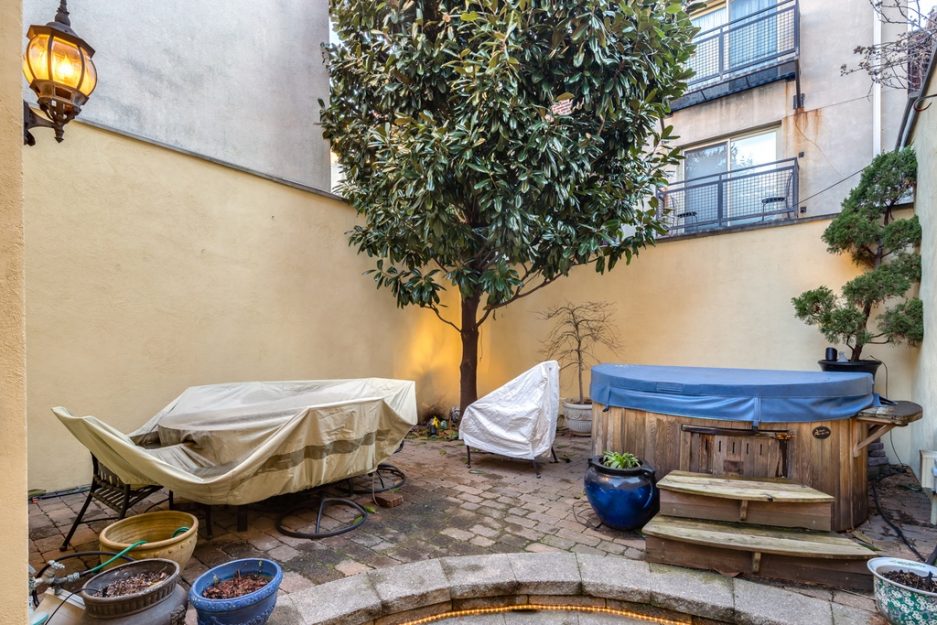 ---
---