Open House: Tour the Stylish Units at the Braverman Building in Brewerytown
The new building will also have two retail spaces. Open house tours start this weekend.
---
If you've been following along with MM Partners on Instagram (if not, why?), then you're well aware that they're latest project at the Braverman Building is just about wrapped up. The new building is located at the corner of West Girard Avenue and Taney Street, and is set to bring 16 new apartments and two retail spaces to the burgeoning strip in Brewerytown.
The cool news is that you can break through the fourth wall of your phone or tablet screen and go experience the stylish new apartments yourself–in person! MMP's Jacob Roller tells us that they're running a series of open house events in the coming weeks, including one on December 12th from 2 p.m. to 4 p.m. Guests who turn out will be treated to a tour two of the stylish apartment units, which feature hardwood floors, huge windows with skyline views and more.
"This is an important building for Girard Avenue and Brewerytown, as it adds new construction to Girard Avenue for the first time in probably the better part of a century," said Roller in an email. "It is also the first building to take advantage of Girard Avenue's new CMX 2.5 zoning, which allows 5-story buildings and encourages density."
The 16 units are split equally between 1- and 2-bedroom apartments. Roller said rents will range in price between $1,200 to $1,400 per month for a 1-bedroom, 1-bath and $1,550 to $1,700 for a 2-bedroom. 2-bath unit (the rent is higher for upper-floor units). "However," mentioned Roller, "as it is the off season for rentals, we are doing move-in specials, such as a free month rent and discounts for shorter term leases."
MMP is in the midst of a hefty $60 million reinvestment plan in the neighborhood, and has already seen plenty of interest in the building, according to Ileana Toro, direction of property management operations at MMP: "We've already have one unit occupied and another scheduled for January."
Retail will be an important part of the project, as Girard Avenue (and Brewerytown) continues to grow into a lively strip with eateries, a new brewery and other neighborhood amenties. There are two commercial spaces, and MMP will be taking the one located in the rear of the building and using it as their home base of operations. "The larger commercial unit is for lease and we have several interested parties that would add needed services to the neighborhood, but no deal just yet," said Roller.
Here's a look at the 1-bedroom unit:
---
The Braverman Building. 1-bedroom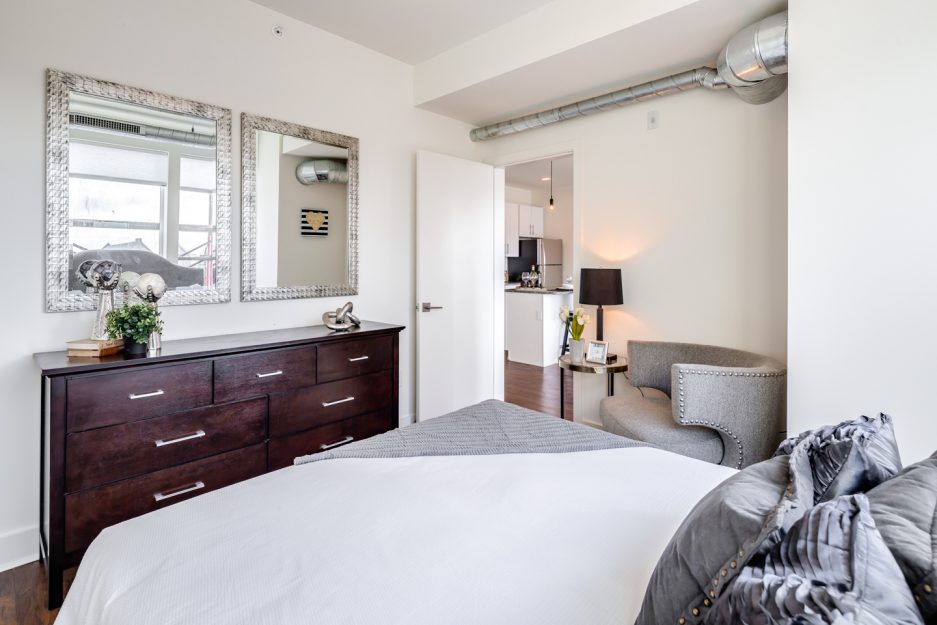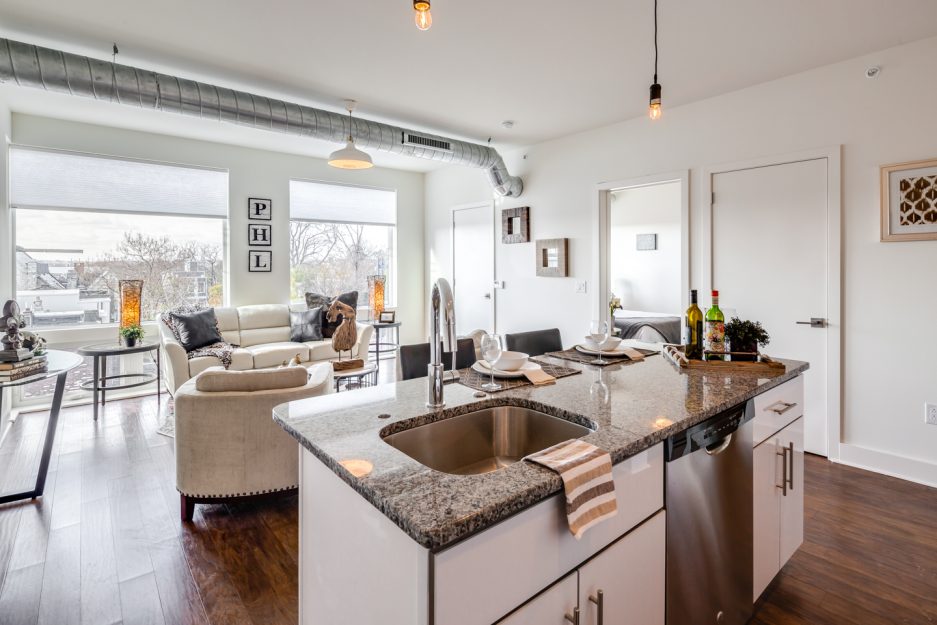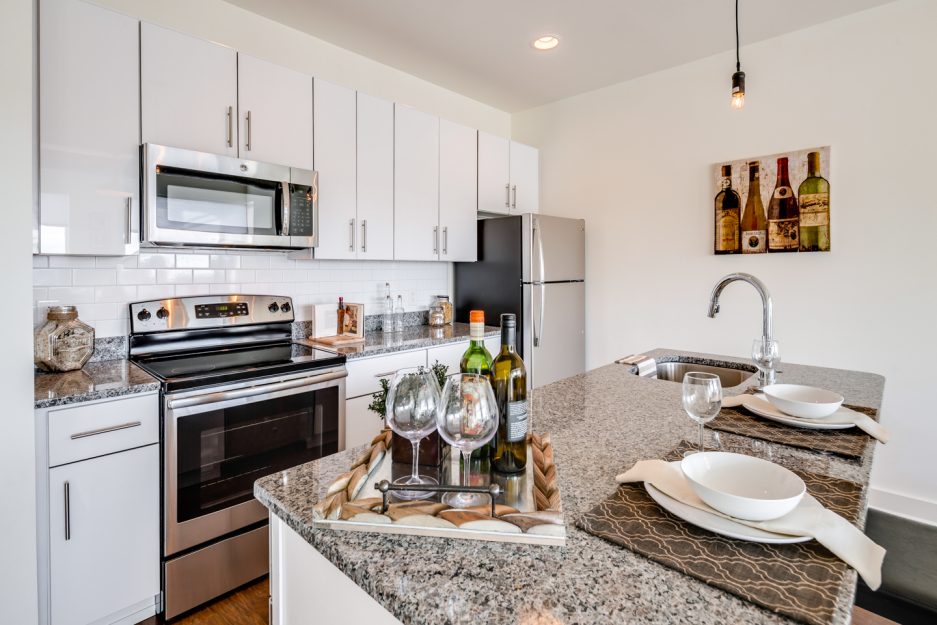 ---
Open House Information
Where: The Braverman Building, 2617-19 West Girard Avenue Philadelphia PA (map)
When:
Saturday, December 12, 2015 from 2 p.m. to 4 p.m.
Tuesday, December 22, 2015 from 2 p.m. to 5 p.m.
Tuesday, December 29, 2015 from 6 p.m. to 8 p.m.
---