Renderings: Frankford Avenue to Get Two New Apartment Buildings Spring 2016
Fun fact: The developer has ties to local Philly non-profit Urban Roots.
---
Feels like ages that we haven't checked up on Fishtown, so it was about time our attention was arrested: developer JDT International has several projects unfolding in coming months, two of which are on the 2000 block of Frankford Avenue and opening this coming spring.
Oh, what's that? You want exact locations and deets? Alright, alright… Meet, The Frankfordian and Frankford Stacks at 2006-10 and 2012-28 Frankford Avenue, respectively (map). (Yep, they're next door neighbors.) Here's what each is set to offer:
The Frankfordian: 6 two-bedroom, bi-level condo units; 1 commercial space; basement storage; select units will have access to roof decks or yards. Pets welcome. Price: est. mid-$300k.
Frankford Stacks: 19 residential units; 2 commercial spaces; Price: est. mid-$300k.
In nearby Old Kensington, JDT is also in the midst of building American Studios, a mixed-use project at the corner of American & Thompson Streets. In addition to condos, this development will feature a single-family home, commercial space, and a mural by Philadelphia artist Alloyius Mcilwaine.
Now before you skip off to look at the renderings of these Fishtown projects (gallery below), here's a fun fact: JDT President Jeffrey Tubbs is also the founder of Urban Roots, the local non-profit that's been doing some pretty cool things in South Philadelphia to help revitalize neighborhoods.
Note: The final poster for Frankford Stacks is currently being finalized.
---
JDT International projects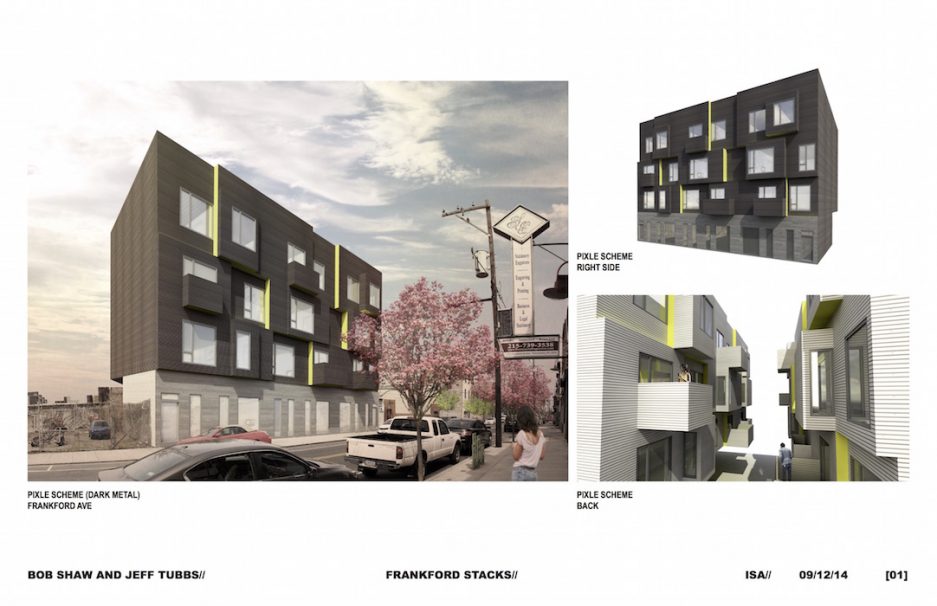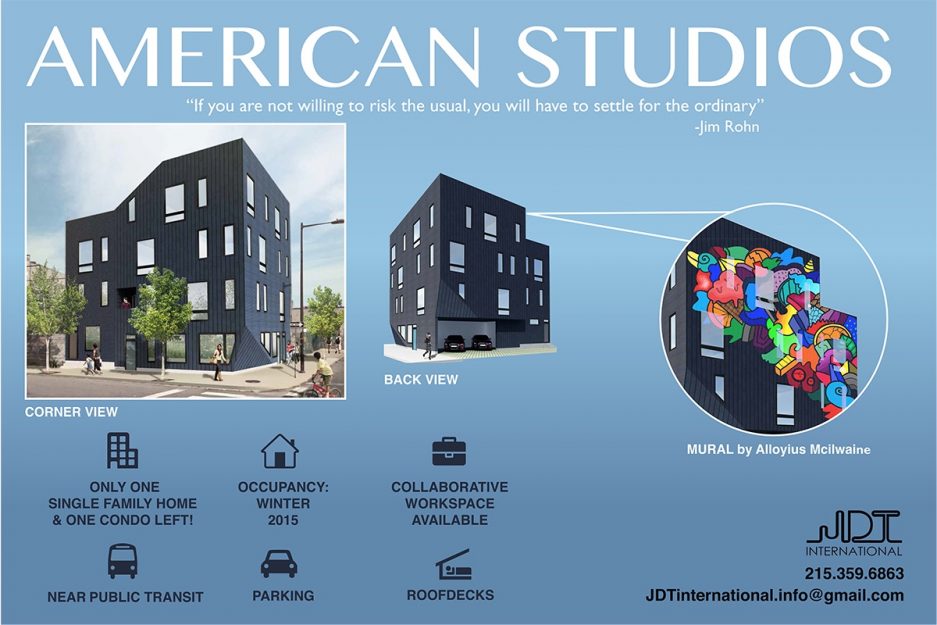 ---
Images courtesy of JDT International.
---