Project Roundup: 3601 Market Opens, 1911 Walnut Update and More
The swanky high-rise at 3601 Market Street is just the beginning for Nashville-based Southern Land Company.
---
3601 Market officially opened on Wednesday night, and man was it an enlightening experience. For one, there's the fancy new building, which is decked out in 363 units, a boutique hotel-like lobby and a hip amenity level/pool deck.
In addition to the introductory tour, we also found out some interesting information regarding developer Southern Land Company's other Philly projects, including the highly-anticipated high-rise at 1911 Walnut and a previously unannounced project within the new uCity Square.
Here we go.
3601 Market
Wednesday's opening marks the first residential building at the University City Science Center, which has since been rebranded into the live/work/play neighborhood of uCity Square. 3601 Market is aimed at bringing some life to the strip that employees traditionally have simply left once the day's work was done.
The building has over 15,600-square-feet of restaurant and retail space, which Dustin Downey, Southern's director of multifamily operations and founder Tim Downey's son, said would help to liven up the experience with a mix of sit-down restaurants, including local eateries like Schmear It, Danlu and Herben Quality Eats.
The event took place on the decked-out amenity floor, which, on the inside, boasts multiple lounge areas, a large kitchen, fitness center with yoga and spin classes, game tables and a fireplace. Outside, there are multiple seating areas, grilling stations and even a salt water pool.
In his opening remarks, Tim Downey hailed University City as the "most dynamic" area in Philadelphia, and pointed out that 3601 Market was not a high-end dorm, but a sophisticated place aimed at attracting some graduate students and mainly employees who want to live close to work. "I hope you fee like we nailed it on this building" Downey said, regarding its overall feel and design. BLTa was the architect on the project.
Leasing consultant Jesse Dayton said the building has been open since August 4, and that around 60 units are already occupied. There's a mix of studio, 1-bedroom, 2-bedroom and penthouse units that range from 415-square-feet to 1,525-square-feet. As an example of a price point, the 2-bedroom model that was being shown typically rents for $2,750 per month.
Interestingly enough, Dayton said they've rented a few apartments out to corporate clients, mainly within the Science Center and University City area, that view it as a better option than a hotel room for their visiting clients or employees.
---
3601 Market - Southern Land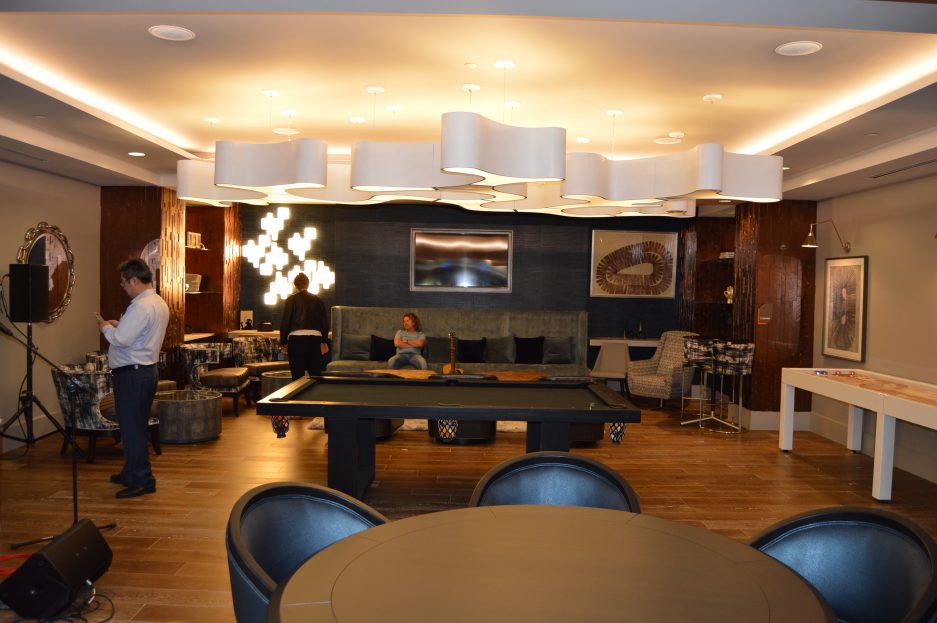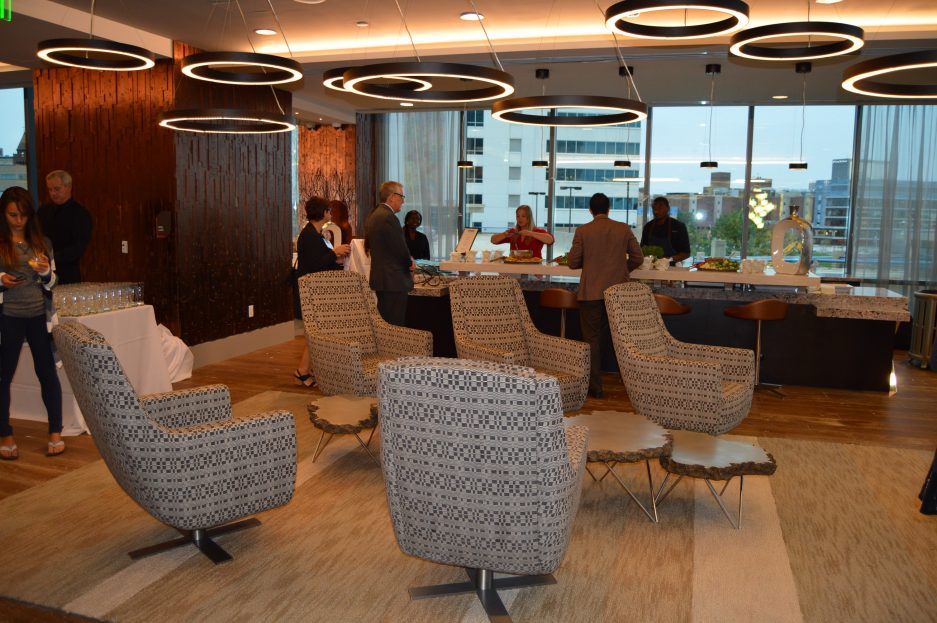 ---
1911 Walnut
While Dustin Downey wouldn't go into the specifics of the high-profile project, he did say that the development team would be meeting with the neighbors in the coming weeks to present the initial plans for the lot next to Rittenhouse Square. Downey said they want the building to be "iconic," while also being aware of and responding to the concerns the neighbors and community. "I hope they like it," Downey said regarding the plans, "if they don't, we'll redesign it so that they like it."
Early reports indicate that it will be a mix of apartments, condos and retail in a tower designed by Chicago-based firm Solomon Cordwell Buenz.
3750 Lancaster Avenue
Ah, now we get to a piece of business we had heard about a few weeks ago.
In his remarks, Downey said that 3601 Market was the "first of many projects Southern Land has here in Philadelphia" and that they have "a substantial amount of investment here and want to continue that investment for years to come."
We knew about 1911 Walnut, and had heard some whispers that Southern would be undertaking another project within the new uCity Square, specifically the residential building at the north end of the project. It turns out that it's definitely in the works, as Downey mentioned 3750 Lancaster by name.
Back in June, Joe Reagan of Wexford Science + Technology, the developer of uCity Square, said that the low-rise building at the intersection of Powelton Avenue and Lancaster Avenue could potentially house 300 or so units. Whereas the Market Street edge of uCity Square would see taller buildings that could handle bigger box stores or restaurants, Reagan said the design of the structures at the northern edge of the community would be at a neighborhood scale (5 to 6 stories tall), with more neighborhood oriented retail on the ground floor.
Get at us:
Send all tips (including fancy Philly area houses like this and this) to property@phillymag.com
Like Property on Facebook!
Follow along on the Twitter machine @PropertyPhilly
Get pin-happy on our fun Pinterest boards Phillyscape and Philly Home
Don't forget to use the hashtag #phillyscape on your cool Instagram and Twitter pictures. We might just pick yours to be Property's next Photo of the Week!
---