City House of the Week: Restored City Heirloom in Queen Village
The historically designated home is one of the oldest homes in the city.
---
Old City may have the word in its name, but it's certainly not the only neighborhood promising history that spans back centuries. Case in point, Queen Village, which the Queen Village Neighbors Association website reports was originally a property owned by a Swedish family who crossed over long before William Penn even founded Philadelphia.
According to QVNA, the area underwent a serious wave of construction in the mid-eighteenth century and several residential buildings from that time are still around. One of the more notable ones is the George Mifflin House on the 100 block of Pemberton Street – it's calling card? It has Mifflin's original initials and the 1748 construction date on its side. Though, if we're going by age here, it looks as if our City House of the Week beats out even the likes of that property.
Built in 1739, the home at 118 Kenilworth Street is a just a stone's throw from the Delaware River, a situation not uncommon for homes of that period. "The earliest houses tend to be closer to the water," says Philadelphia Historical Commission preservationist Randal Baron who worked alongside R.G. Woodstock Associates to restore the home's original exterior.
"We started by taking off the stucco from the front faces that had been put on in the 1940s," he says, explaining how the underneath would hold clues that would help them discover what the house looked like when it was first built. "It was careful detective work because there were no drawings to go from" he says. Indeed, following that move, Baron says they noticed wood that had once held up pent eaves, or roof-like projections, which have since been re-added.
Because the Historical Commission has jurisdiction over the home's exterior, but not the interior "in so far as it affects the exterior," one of the other features reintroduced were historically-accurate windows, while an original dormer "hidden behind a bunch of roofing" was restored as well. Newer additions to the rear were also approved by the commission.
Inside, a similar story unfolds, although with a lot more modernity than its outside advertises.
"They had a trinity stairway opened," says listing agent Mike McCann of the new wood and metal stair tower, one of Woodstock's remodels to the home. Among the other upgrades are the master bathroom, which was given a Kohler fixture package, free-standing soaking tub, and glass-enclosed stall shower, on top of a quartz-topped double vanity with white cabinetry. In the kitchen, the redesign includes a bar counter, glass tile backsplash, and a slew of Viking stainless steel appliances and instant pot filler.
Keep in mind, though, that this isn't to say the house, now floored with five-inch wide oak hardwoods, has lost elements of its original charm.
"The time they take, the detail…is so personal to them," McCann says us of the Woodstock team. "It feels like character … it doesn't feel like a new construction," he says, noting how exposed brick on the non-working fireplaces is original. Likewise, Baron commended their work by asserting the home "reflects the original 18h century" and "they did a very careful job and it came out well."
Home details include crown molding, a wood and granite fireplace mantle in the living room, and French doors leading out to a yard with planting space. The master suite, located on the third level, boasts exposed brick and comes with a vaulted ceiling and walk-in closet with built-in drawers, shelving and mirrors. What's more is the second level offers two bedrooms with double closets, plus, a laundry closet with full-size front-load GE washer & dryer.
Downstairs, the lower level is wholly finished and can be used as a family room or office space. It also has a storage closet, half bathroom, and mechanical room. A rooftop deck with pilot house has also been added to the home. Specs and photos below.
THE FINE PRINT
Beds: 3
Baths: 2 full, 1 half
Square feet: 1,824
Price: $895,000
---
118 Kenilworth St, Philadelphia, PA, 19147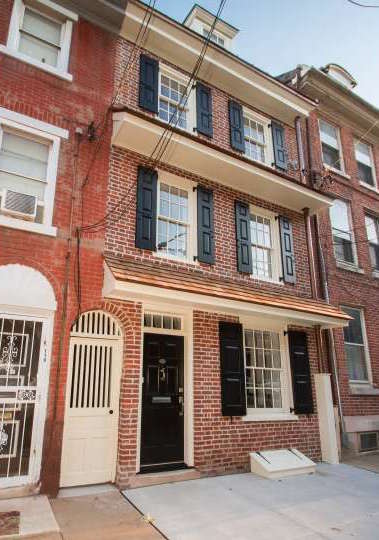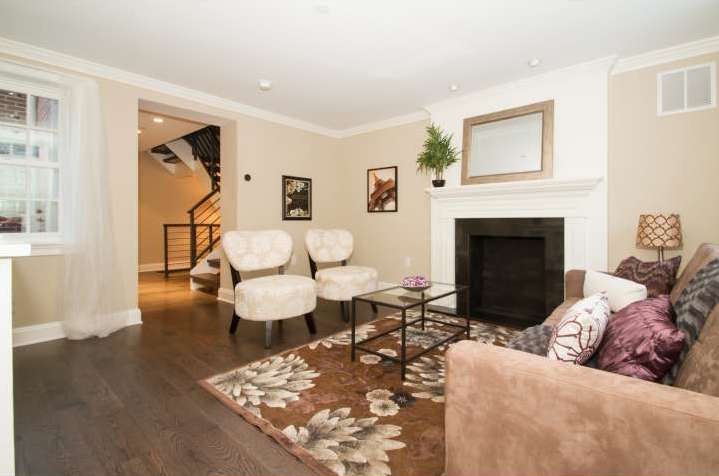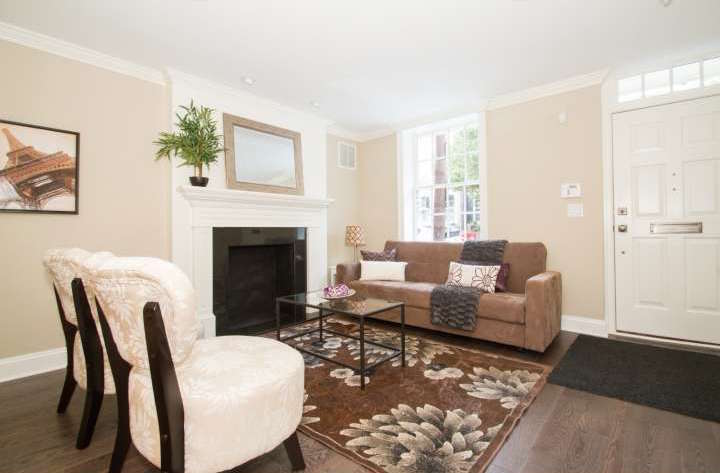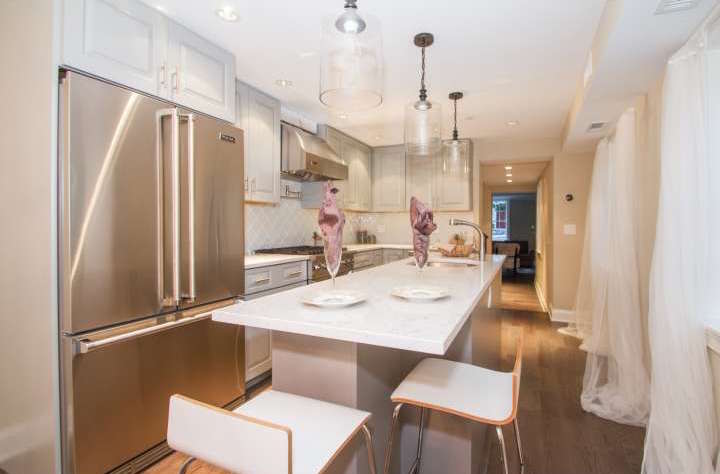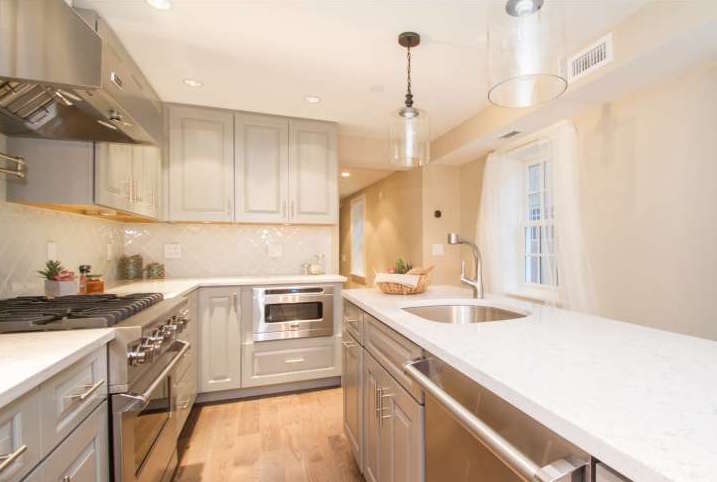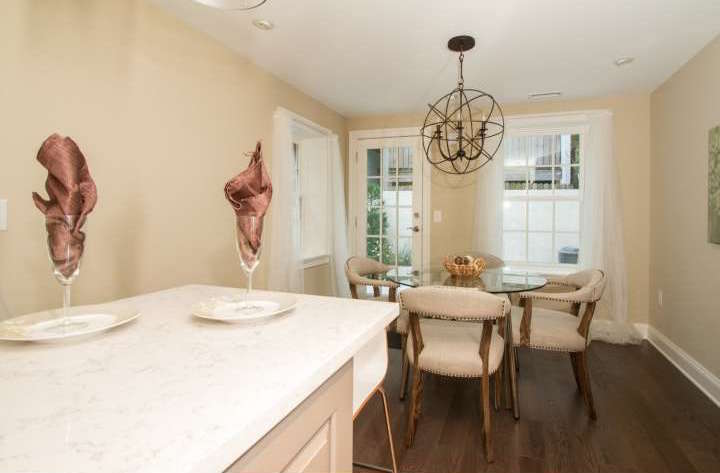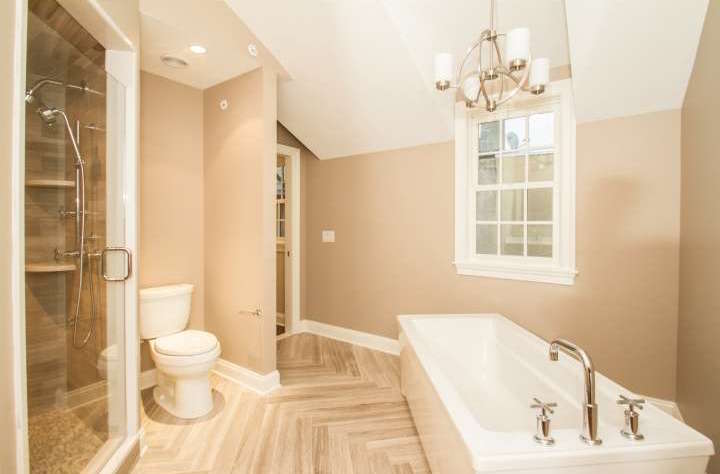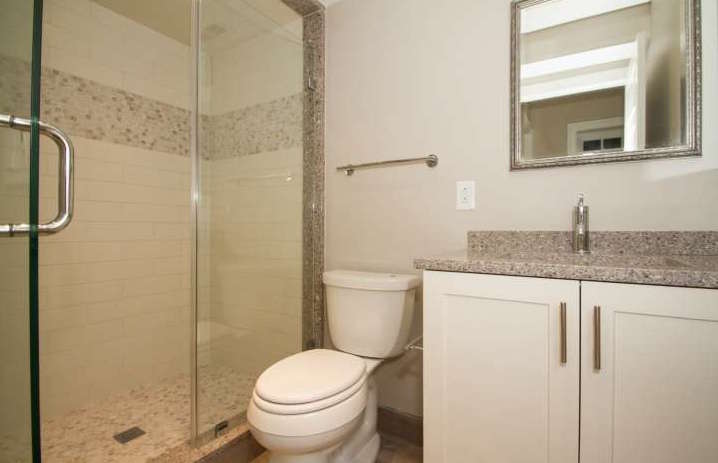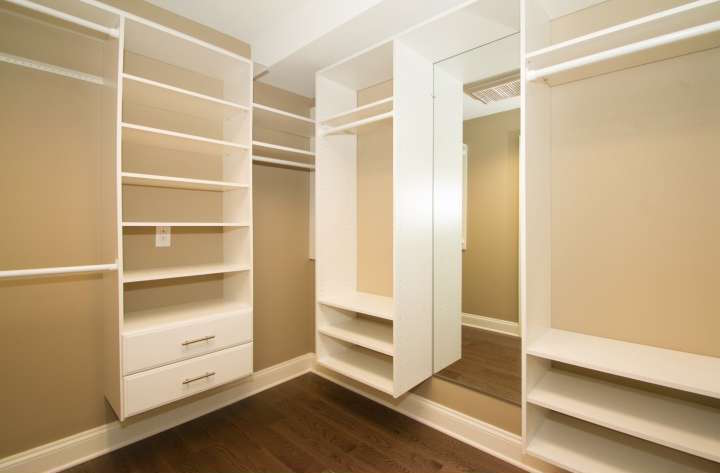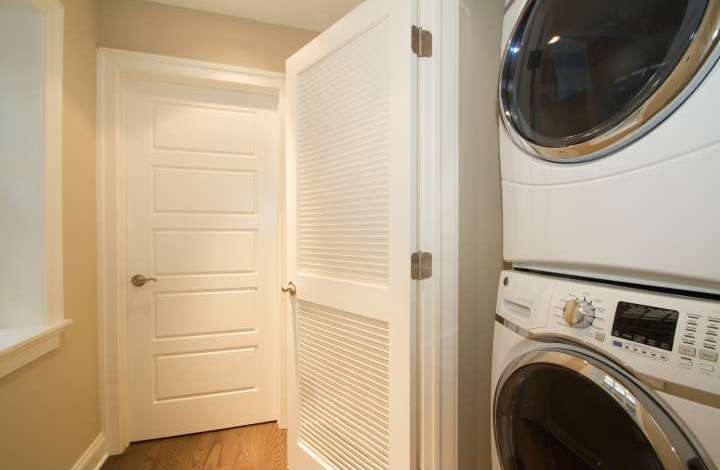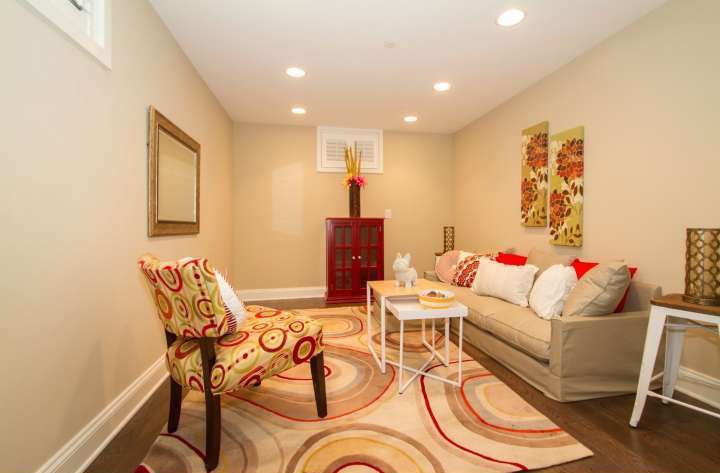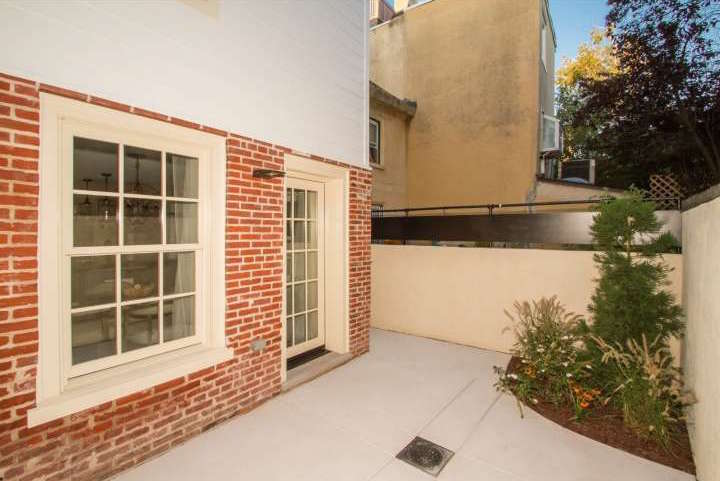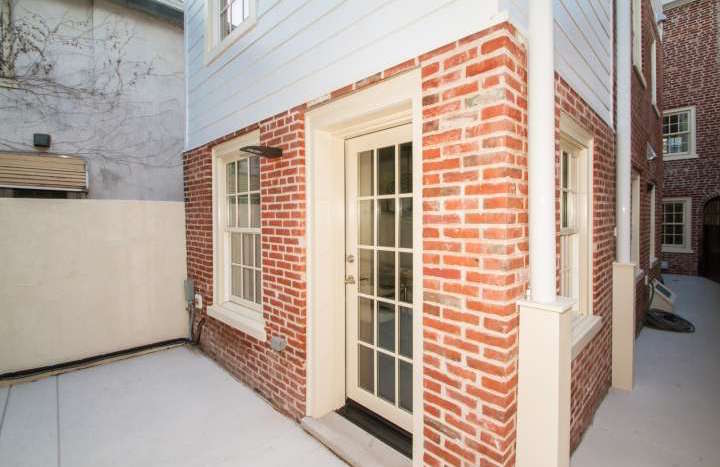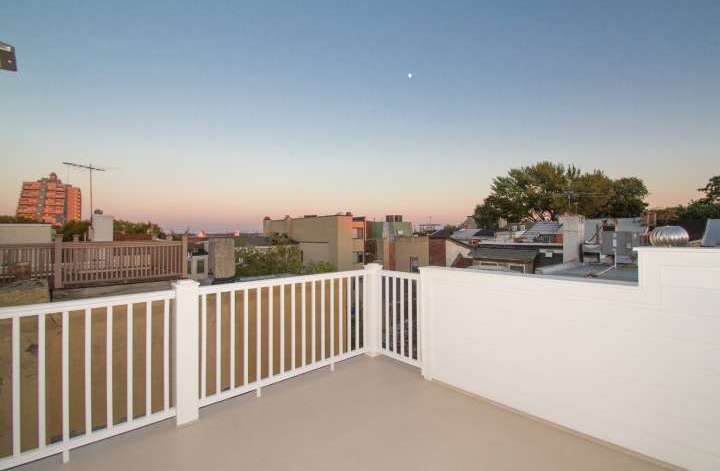 ---
TREND images via Realtor.com.
Listing: 118 Kenilworth St, Philadelphia, PA, 19147 [BHHS Fox & Roach-McCann Team]
---