House of the Week: The Gregory Residence in Lambertville
This house will take your breath away, and there's an open house Sunday, August 16.
---
Late architect Jules Gregory left a wonderful duo in our area and for that we'll be forever grateful. One of these is "the Butterfly House," which, according to Zillow, was sold earlier this year after being re-listed in the summer of 2014. But fear not, mid-century modern admirers. The second, praised as one of his grand masterpieces, is still on the market: his NJ home.
Formerly listed for $999,000 in 2013, the Gregory Residence disappeared from the market sometime afterward, only to emerge on Zillow earlier this week for $729,000. It's not the home's first price cut, which makes us wonder…is it possible no one has yet given into one of the best houses in America, as the Architectural Record deemed it back in 1961? Impossible, we say. Go see it this weekend if you have time; an open house is being held the 16th at 1 p.m.
If you don't have time, however, here's what the property encompasses: ten acres, plus a guest house – formerly Gregory's studio – with exposed beams, fireplace, kitchenette and an updated bathroom. The main house for its part is a wood and stone beauty with "walls of glass" and an open-plan design. And as you can see from the gallery, it's got a unique top to boot: a curvilinear, or "double conoid," roof and clerestory.
THE FINE PRINT
Open House: Sunday, August 16, 1pm-3pm
Beds: 4
Baths: 3
Square feet: 1,664
Price: $729,000
---
315 Goat Hill Rd, Lambertville, NJ, 08530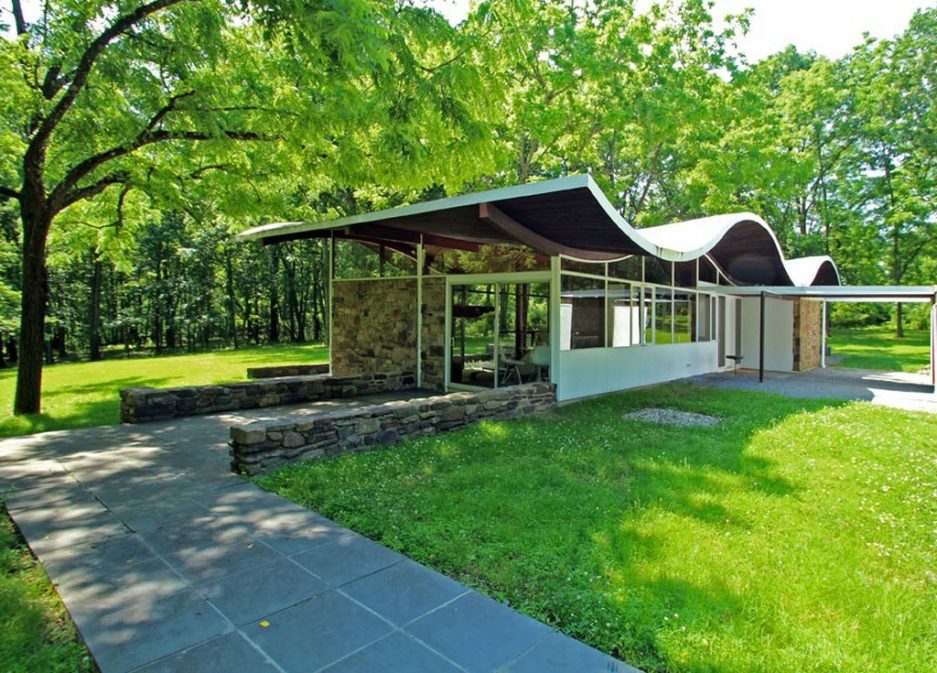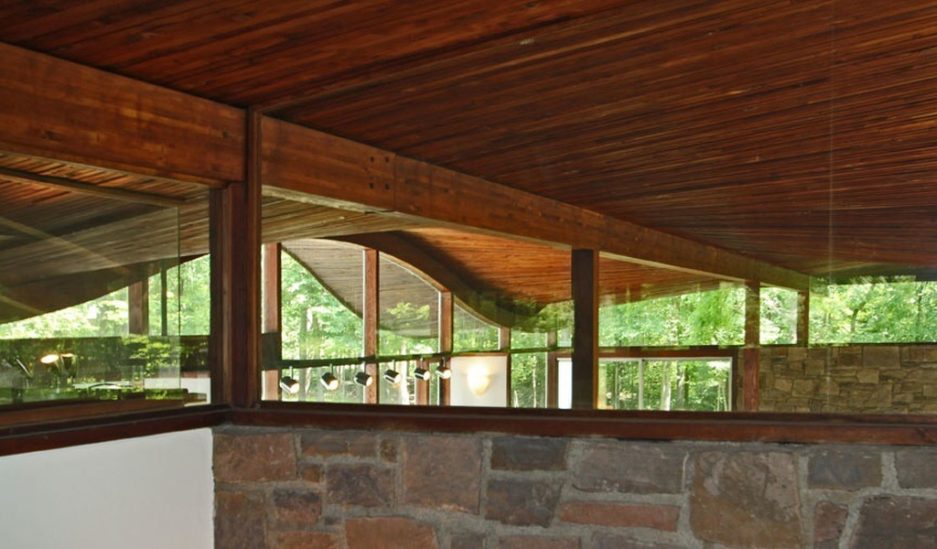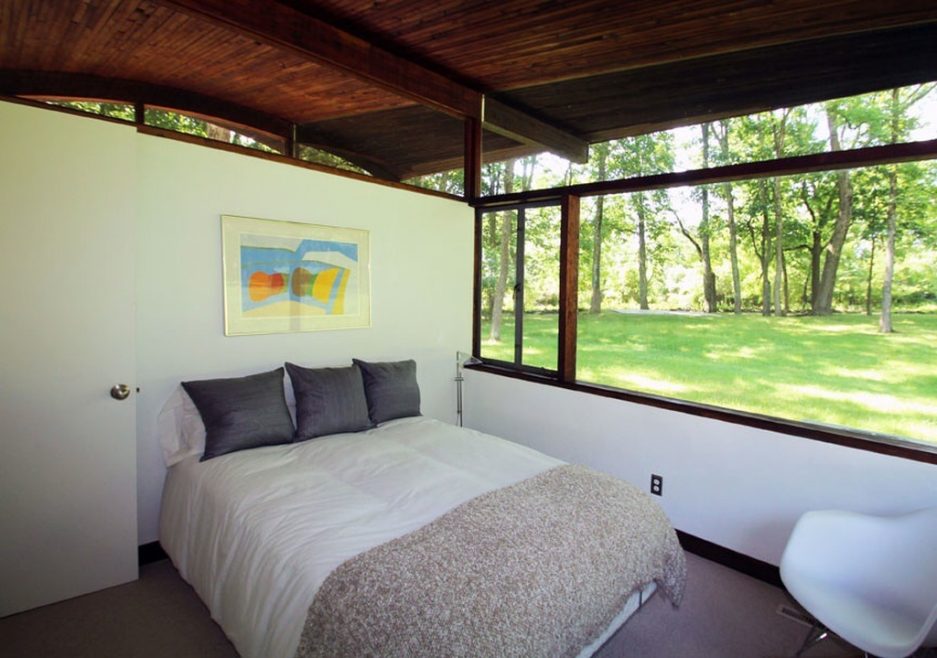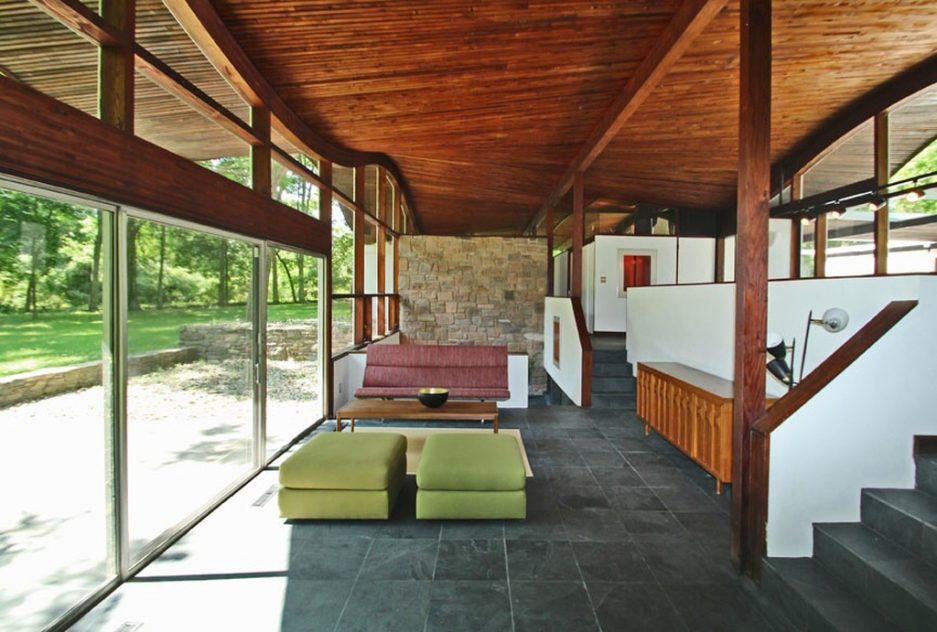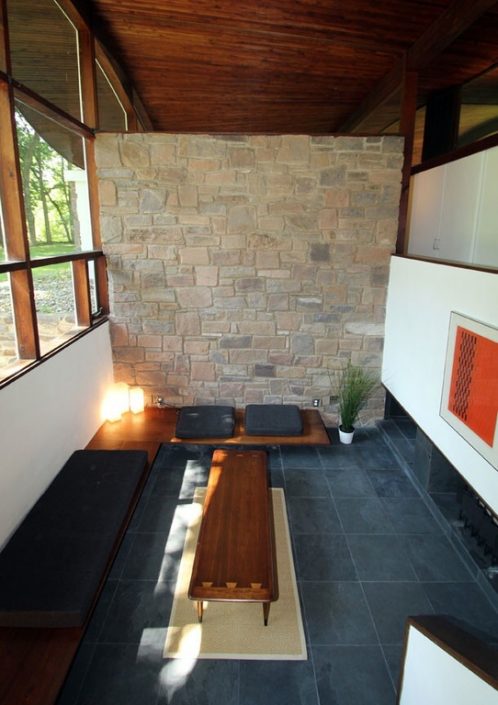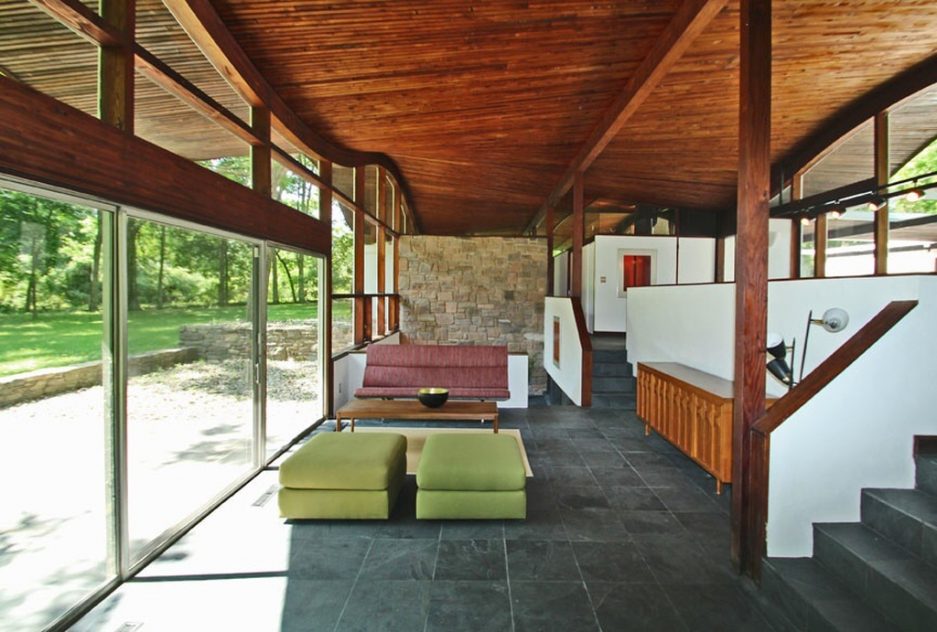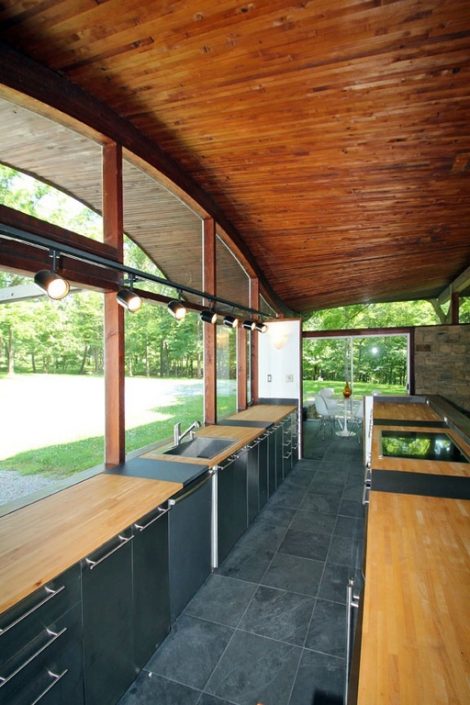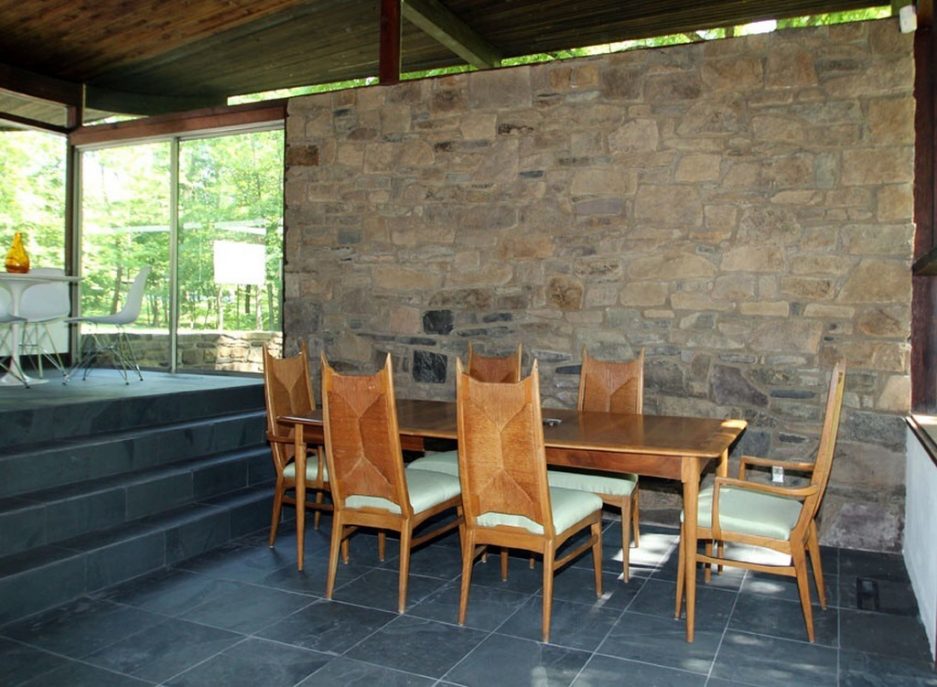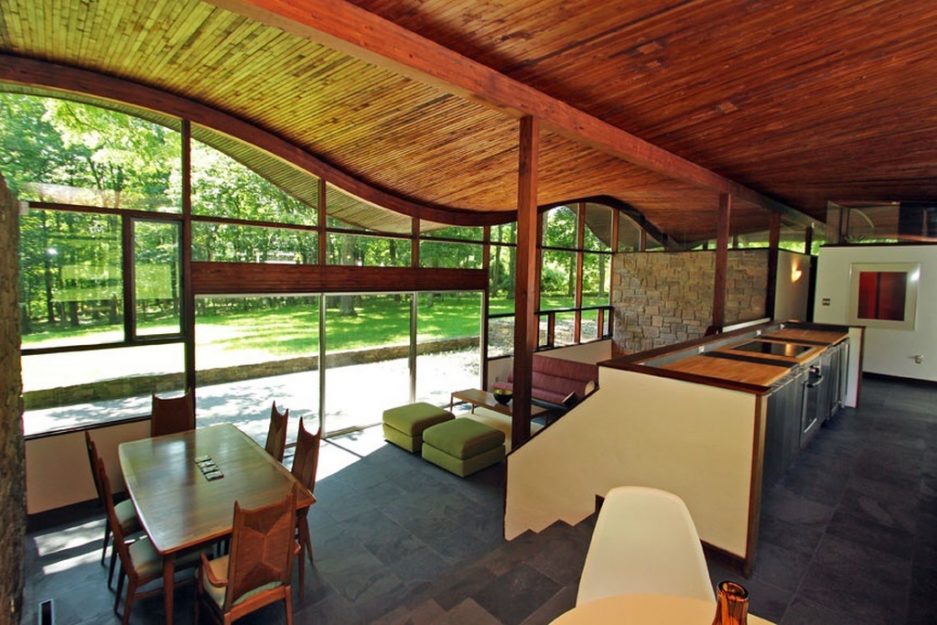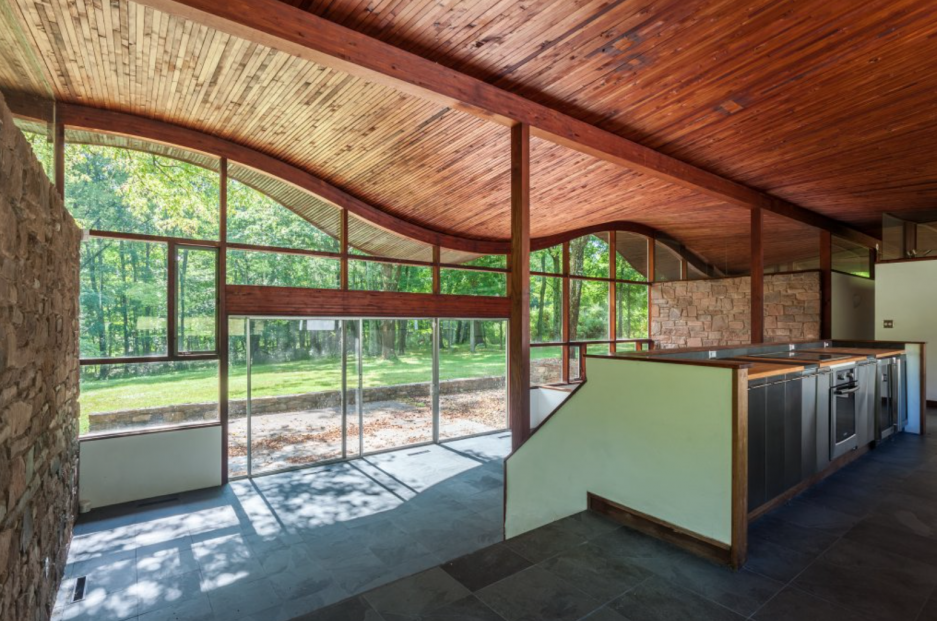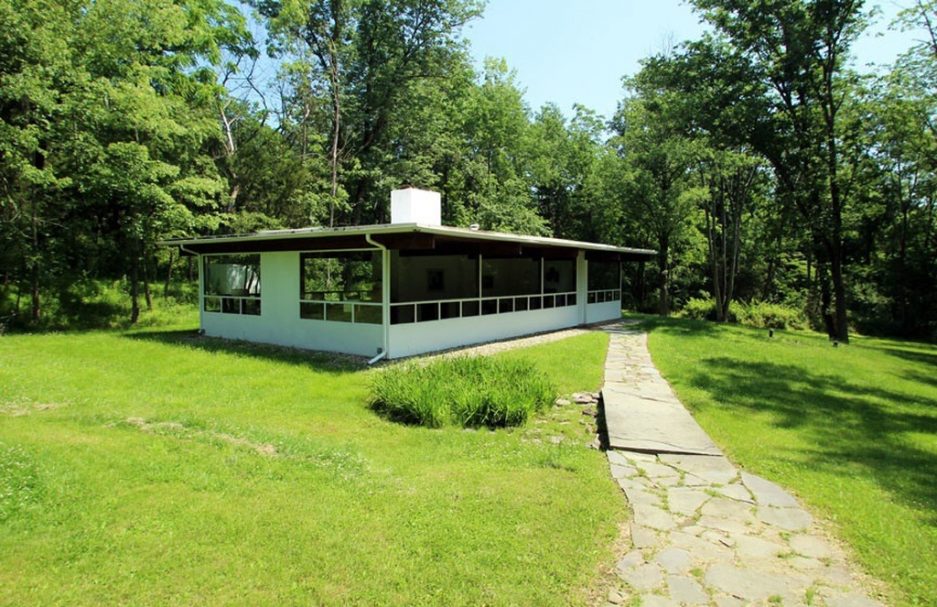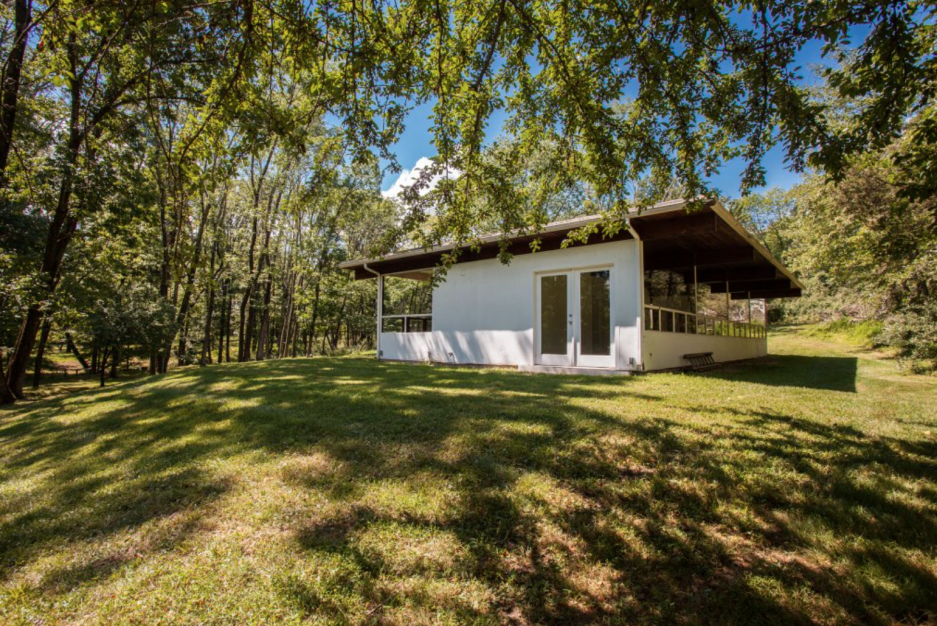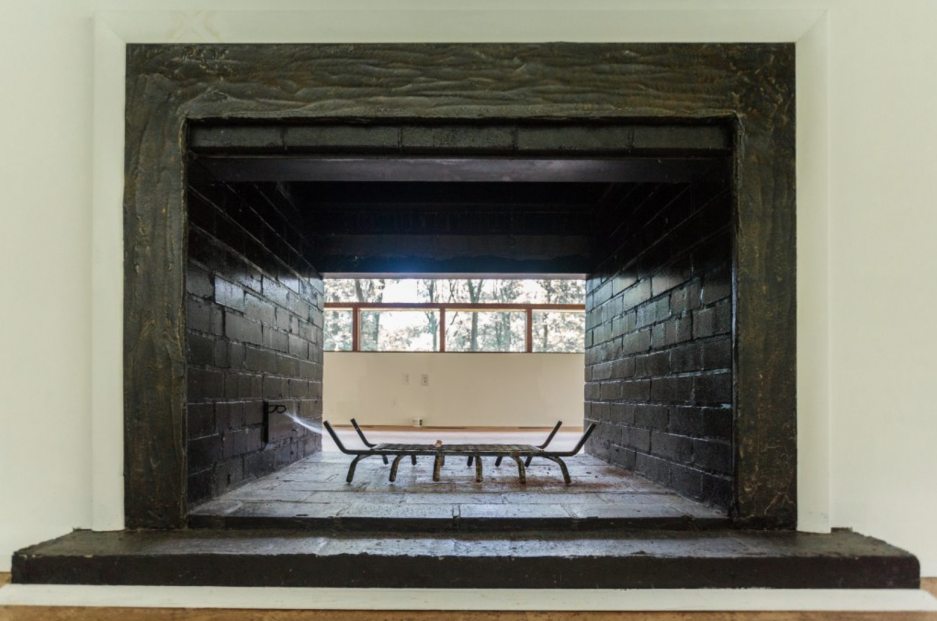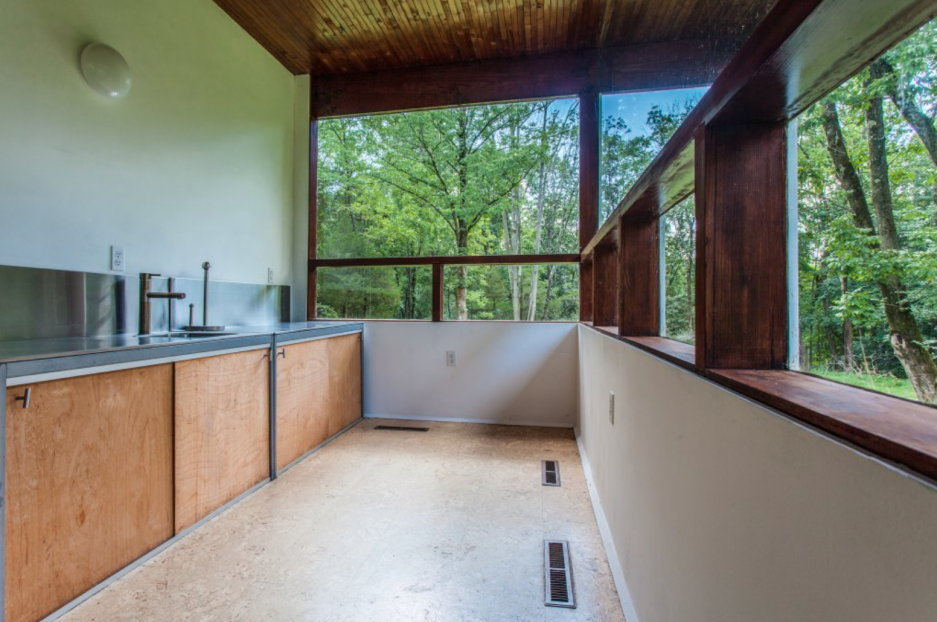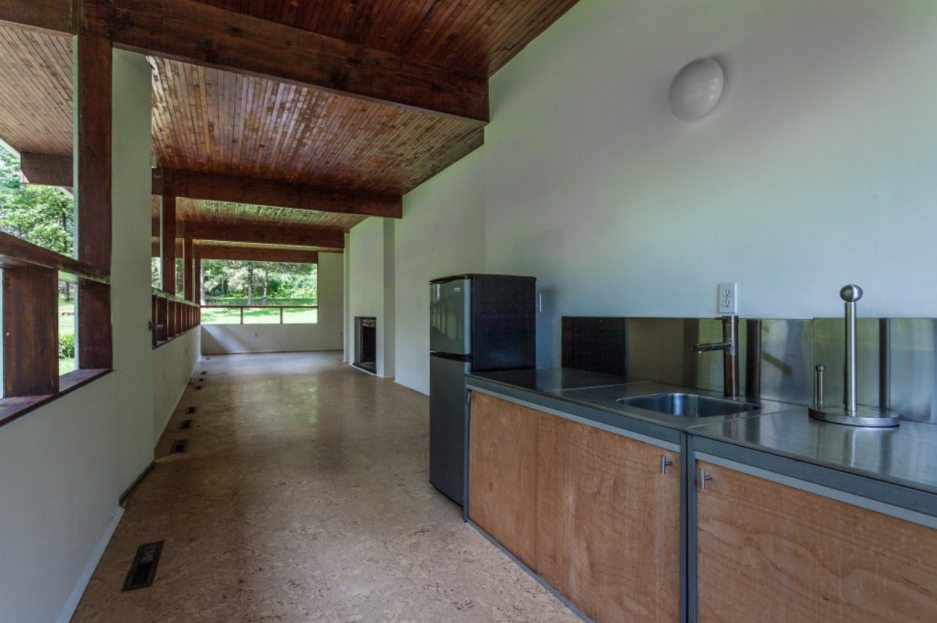 ---
All photos via Zillow.
Listing: 315 Goat Hill, Lambertville, PA, [Kurfiss Sotheby's International Realty]
---