In Case You Forgot: The SugarHouse Casino Expansion Is Upon Us
The top off ceremony is August 13th.
---
UPDATE: A SugarHouse representative sent us renderings of the SugarHouse post-expansion. We've included these images in a gallery below. Additionally, an earlier version of this post reported 500 new "full- and part-time jobs" would come from the expansion, when in fact only 500 full-time jobs will be created. The rep also told us the SugarHouse is on track for a year-end 2015 opening.
ORIGINAL:
In an effort to reel in both the poker and non-gambling crowd, Philadelphia's SugarHouse Casino has been moving forward with the second phase of its construction, a project which involves expanding its footprint to include amenities that cater to the aforementioned groups.
This isn't anything new, of course: as previously reported, the existing waterfront facility was set to gain an additional 260,000-square feet, as well as a 30,000-square-foot event space and 600,000-square-foot parking garage from the get-go.
Welp, it seems time really flew by! The project, which broke ground July of last year, now has its topping off ceremony upon us, slated to happen tomorrow, in fact, according to the Philadelphia Business Journal's Kenneth Hilario. You can catch up on the expansion's progress by taking a looking at the SugarHouse's construction camera that allows you to time-lapse the project from the beginning.
The added space will make room for "44 additional table games, 289 new slots and a 28-table poker table," plus a still undisclosed number of restaurants, Hilario reminds us. Not only that, but he writes that upon completion, "the expansion will generate about 500 new full-time jobs and will result in $1 million to the Penn Treaty Special Services District for economic development in Fishtown and surrounding neighborhoods."
---
Renderings: SugarHouse Casino expansion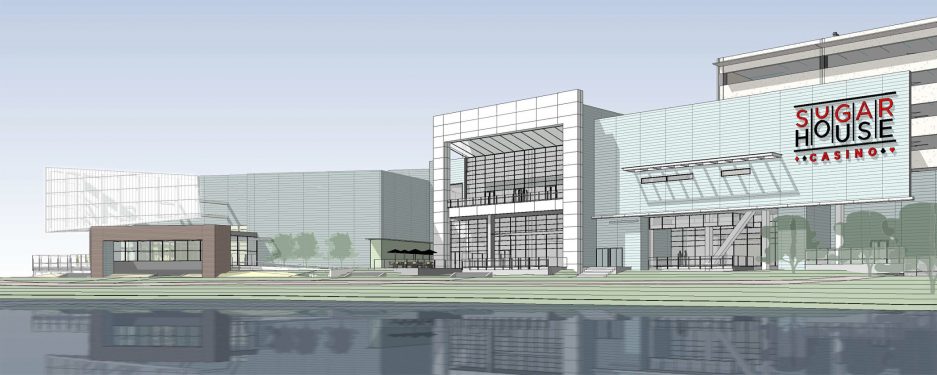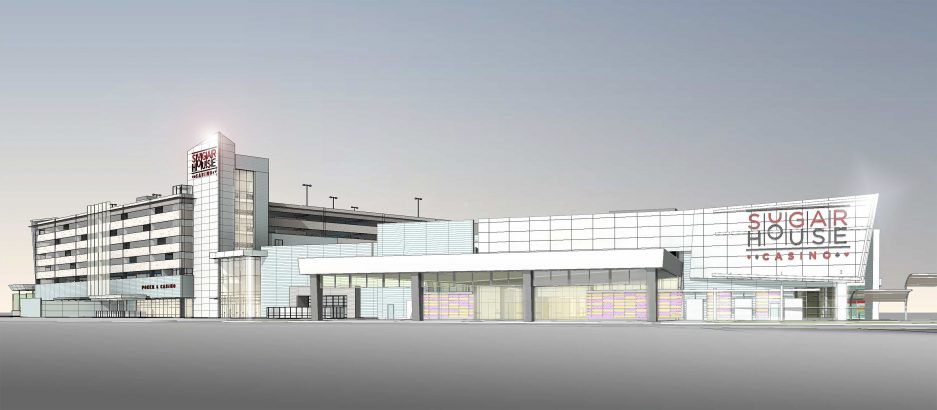 ---
Renderings courtesy of Jeff Shurilla.
---