Seven Acre Birdsboro Farmhouse Featured in The New York Times
It's not far from the Daniel Boone homestead and boasts and incredible guest house.
---
One of our favorite national real estate columns is the "What You Get" piece from The New York Times. It gives you a great look into the different types to properties you can get in various parts of the country for X amount of money. Not that we're leaving Philly, but it's fun to look–especially the when the home is a spaceship-y home in Seattle designed by Kenneth Koehler. The Times' most recent feature happened to have some local flair, as it featured a seven acre farmhouse property in Birdsboro for $895,000.
The homestead in Birdsboro is just as special for far different reasons. For one, the original home dates back to the mid-1700's, some 200 years before Koehler designed his place in Seattle. As you can see from the picture above, the grounds are still meadow-like and the the bank barn is still kickin' as a fully-functioning equestrian site complete with four stalls and a tack room. Also, tasteful updates such as the in ground pool, expansive brick patio and landscaping complement the overall country aesthetic. We would be remiss not to mention the two-story garage near the pool, which has amazing second floor guest house and also boasts a "temperature controlled custom wine closet, sauna, outside shower, and mini bar adjacent to a covered patio," according to the listing.
Inside the home is highlighted by the renovated kitchen with tall, vaulted ceilings, exposed beams, a huge center island and plenty of windows (including a skylight) to enjoy the sunshine and the bucolic surroundings.
There are also five fireplaces throughout the home, including a giant one in the sitting room that also flaunts some incredible exposed beams. A few of the bedrooms also sport their own adorable fireplaces. So if you're in the market for a really cool country property not too far from the bright lights lights of Philadelphia, it might be worth the hour-or-so drive out to Birdsboro. There certainly are some interesting properties in the area.
THE FINE PRINT:
Beds: 4
Baths: 4
Square Feet: 5,402
Price: $895,000
Additional Info: 1,280 square-foot guest house above the garage (and near the pool), equestrian riding ring
---
371 Old Tulpehocken Rd, Birdsboro PA 19508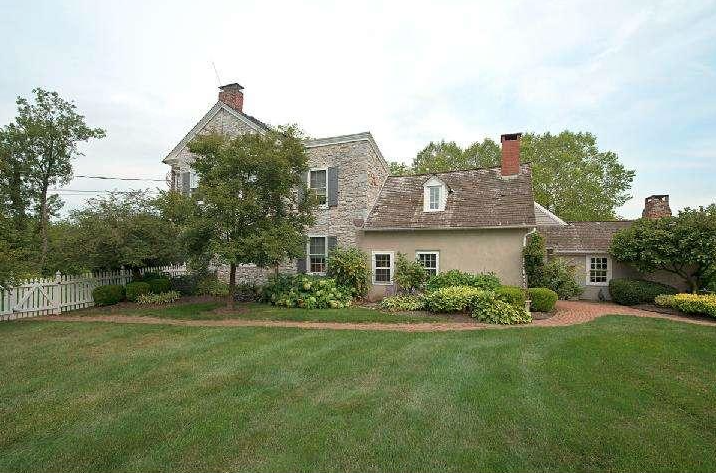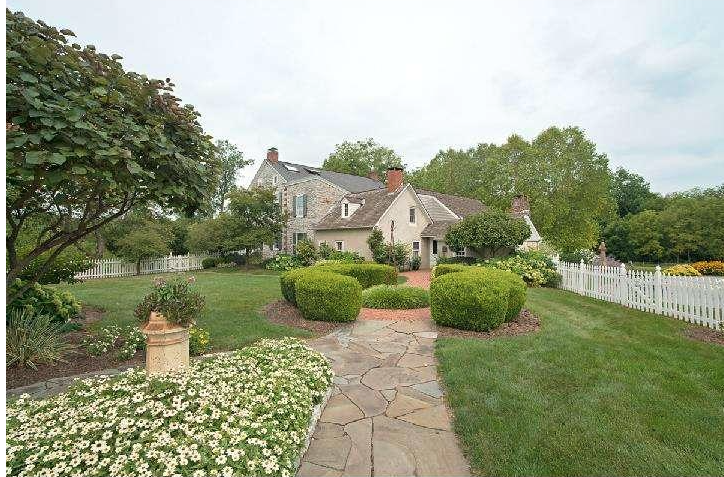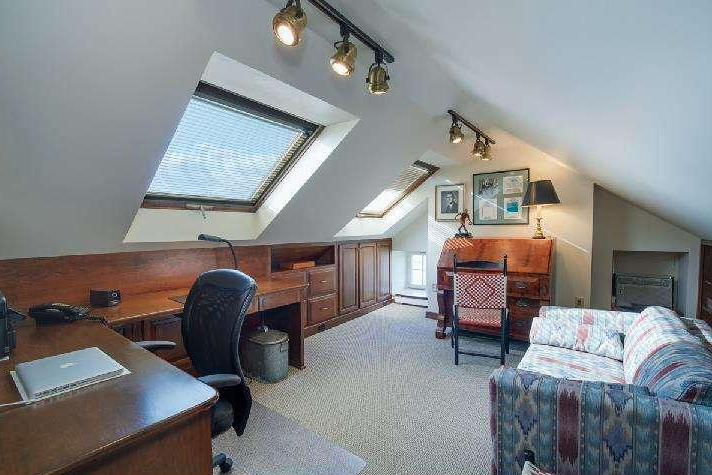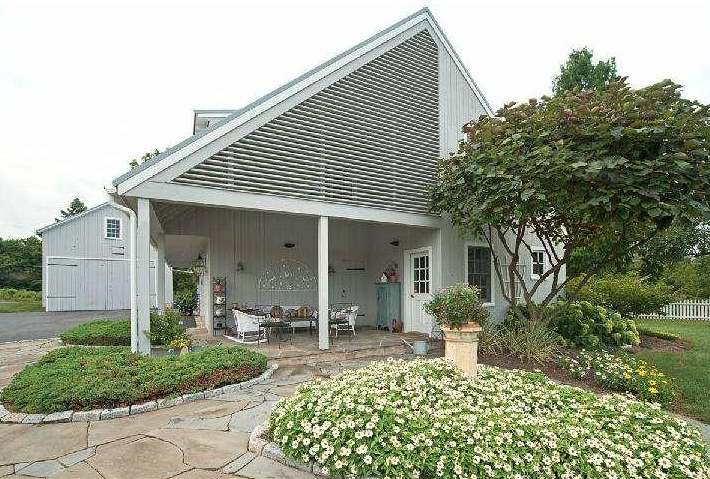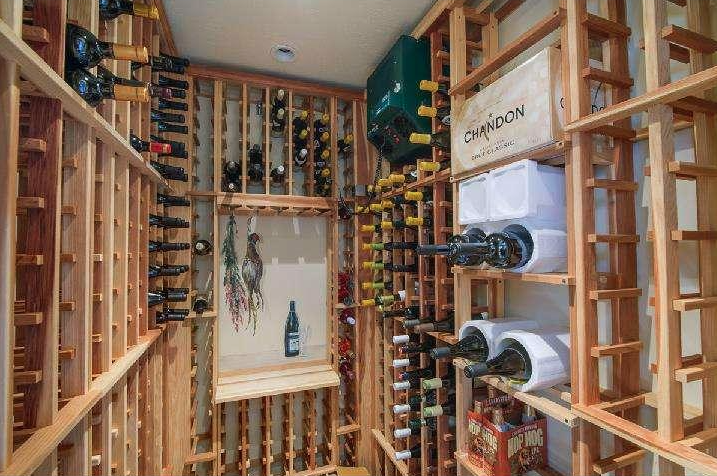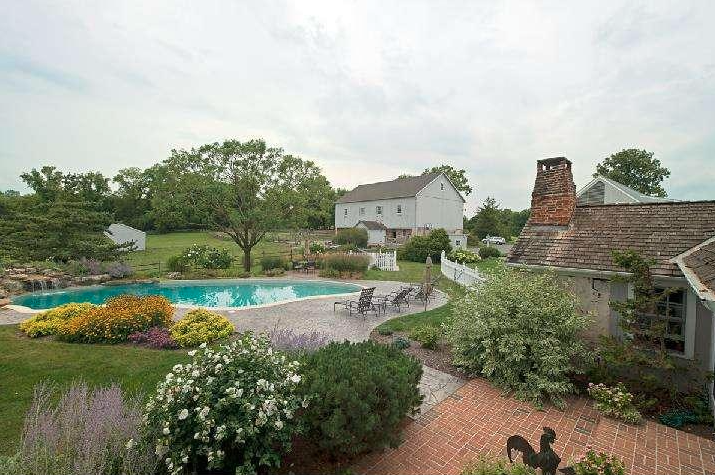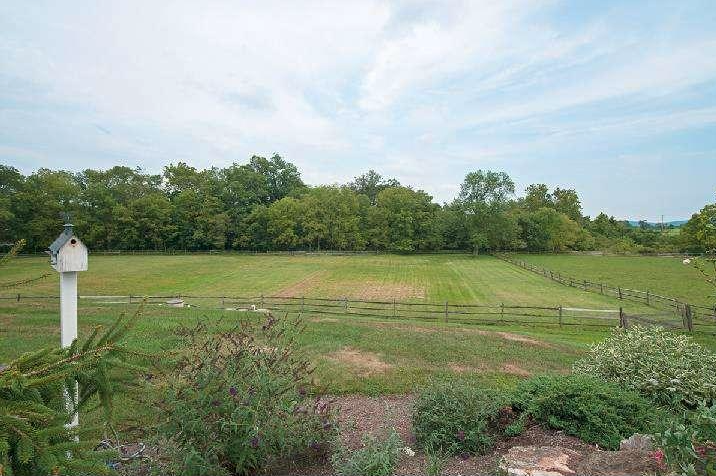 ---
•
$900,000 Homes in Seattle, Florida and Pennsylvania
[The New York Times]
•
371 Old Tulpehocken Rd, Birdsboro PA 19508
[Lisa Tiger/Century 21 Gold]
---