Here's What $3.3 Million Worth of Raw Penthouse Space at The Ritz-Carlton Looks Like
The combined unit is 45 floors above the street and boasts views for miles.
---
Here it is, folks. There are finally interior photos of the raw space of the 45th floor penthouse at the Residences at The Ritz-Carlton.
It's not the entire floor–just units B and C–and there are two more penthouses above it. While it's not built out, you can see the immense potential in the space, which offers stunning views of William Penn, the belfry of the Founder's Bell at 1 S. Broad and many, many miles of Philadelphia and surrounding counties. Here's a look at the floor plan for the entire floor.
We'd imagine that if you're dropping over $3 million on this unit, you'll have no problem bringing in your own architect and engineer to fit out your dream penthouse. For now, you can flip through the gallery and just imagine yourself on a super-exclusive urb ex jaunt high above the city.
THE FINE PRINT:
Square Feet: 3,347
Price: $3.347 million
Additional Info: Raw space, HOA: $2,921/month, Mercedes S550 sedan Chauffeur
Contact: Kelly Pendino Betley of Spire Real Estate, 610-212-8975
---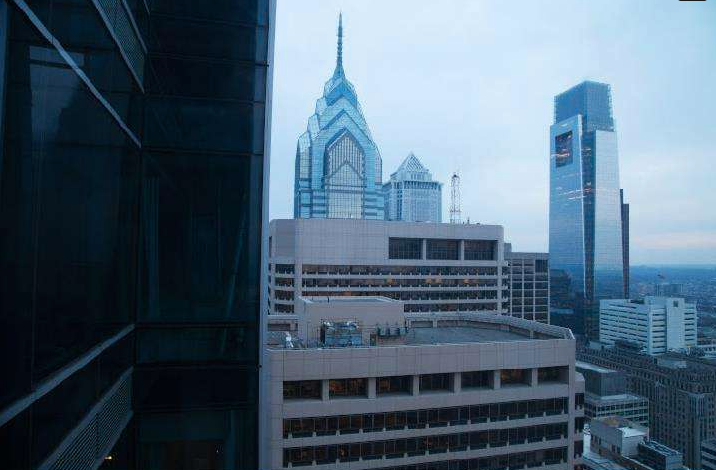 ---
• 1414 S PENN Sq Unit 45BC PHILADELPHIA, PA 19102 [Redfin]
---