City House of the Week: The Historic Geiger House in Overbrook Farms
Word is that it used to house a speakeasy back in the 1930s.
---
A regular on the Overbrook Farms Open House Tour, The Geiger House is a prime example of a classic Philadelphia home that's aged (and been updated) just right. However, that wasn't always the case for the home that dates back to 1896. Diane Krause, listing agent with BHHS Fox & Roach–Bryn Mawr, tells us that it had seen better days when it was in foreclosure over ten years ago. She sold the "decrepit" property to its current owners, who "meticulously" renovated the expansive property over the years to return it to it's former pomp.
And while you might swoon over the amount of land you're getting (nearly a half acre, complete with heirloom plantings), the glorious stone building or the grand circular staircase, Krause tells us that this far more than just some pretty house: "At one time it was a bed and breakfast and also has been rumored to have a speakeasy in the basement in the 1930's. The owners have meticulously restored the home to its original splendor and is on the National Register of Historic Homes."
But seriously, let's get back to swooning, shall we?
The renovations highlight much of the original beauty of the home: fine millwork, full-glass pocket doors, built-in display shelving, two fireplaces and hardwood floors. Do yourself a favor and take a look at that dining room, which also boasts French doors opening to the patio and garden. There's even a separate sunroom, because you just can't have enough natural light.
The open, sun-filled kitchen has all of the updates for modern conveniences and also features a breakfast nook, butler's pantry and a private servant's staircase, which seems like the perfect excuse for a speakeasy to us.
The second floor consists of four bedrooms with Jack and Jill baths, but it's the third floors where things get really interesting: an exercise room, study, another bedroom and bath and even and apartment, which in turn has its own bedroom, living room, bath, laundry and kitchen.
To top it off, you get a carriage house that's used as a three-car garage. Yes, this is still in the city and, yes, you can park three cars here if you are so inclined. In the event that you'd rather take public transit, it's a short walk to Overbrook Station.
While you might not immediately recognize the name Overbrook Farms, it's properties like The Gieger House that will certainly turn some heads. Says Krause:
I find it surprising that when I tell people about this listing they are not familiar with this neighborhood, yet it is only across City Avenue from the Main Line with all of its shopping opportunities!
THE FINE PRINT:
Beds: 6
Baths: 4.2
Square Feet: 6,184
Price: $694,000
---
6357-59 WOODBINE AVE PHILADELPHIA, PA 19151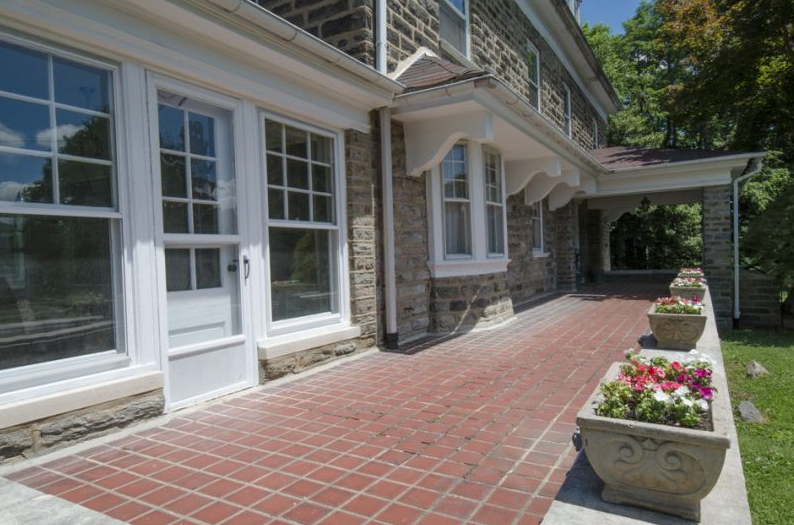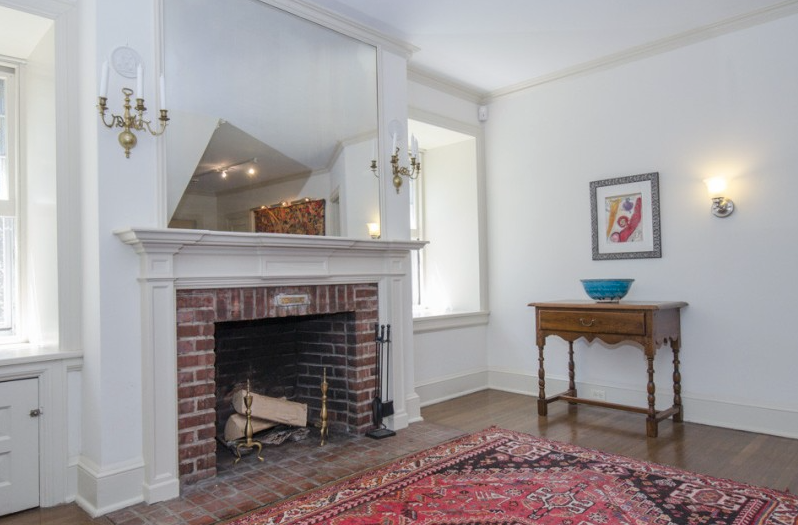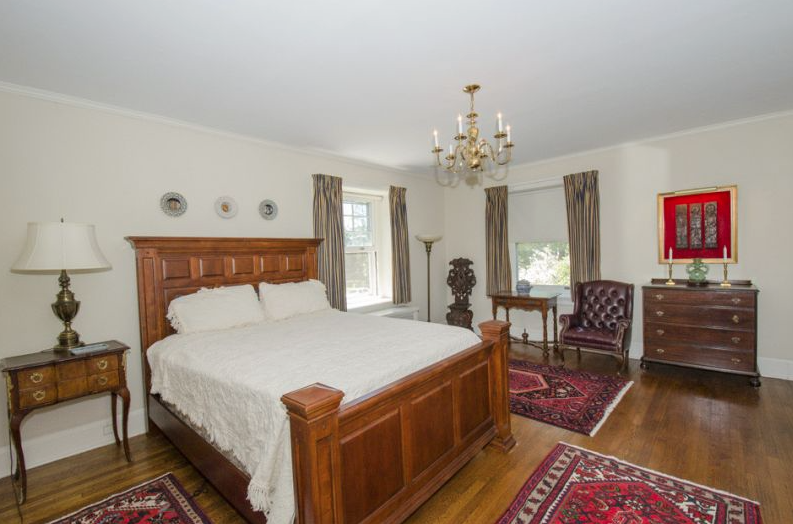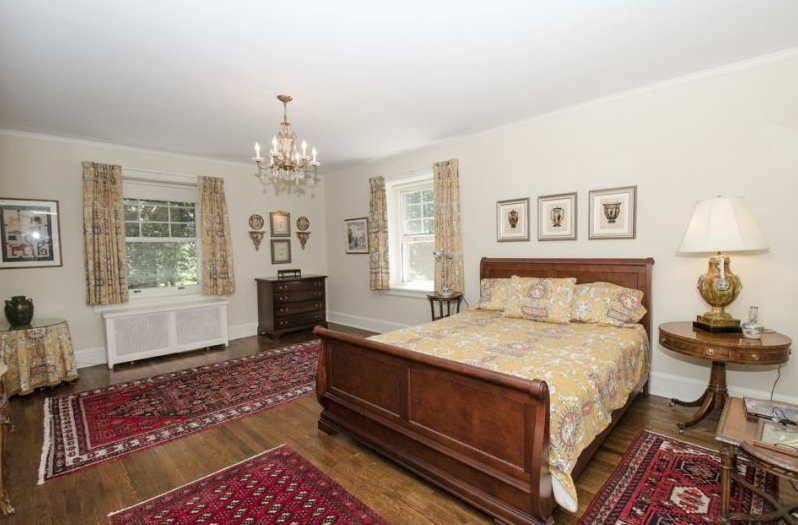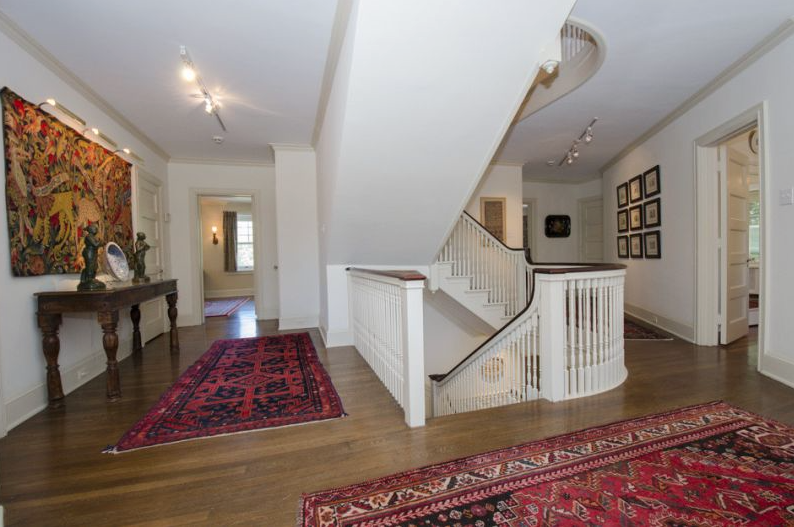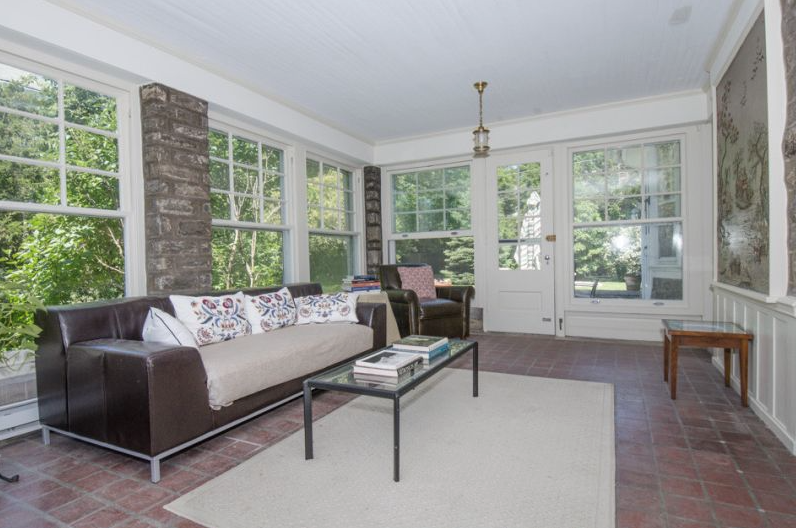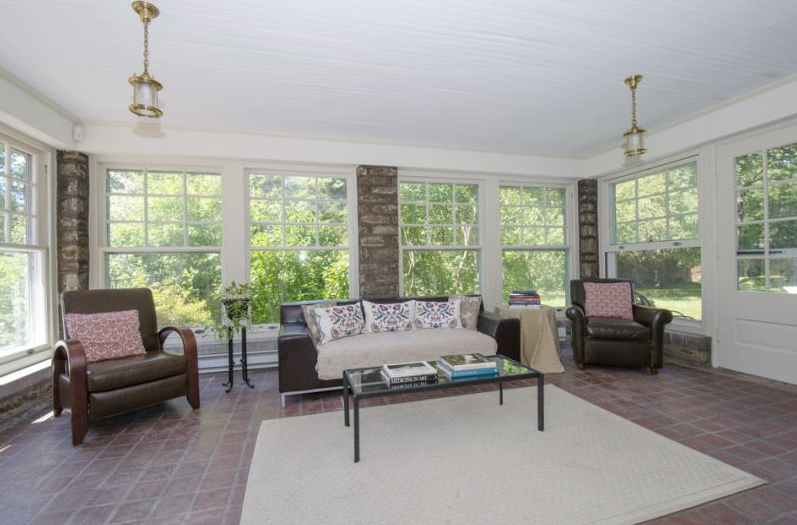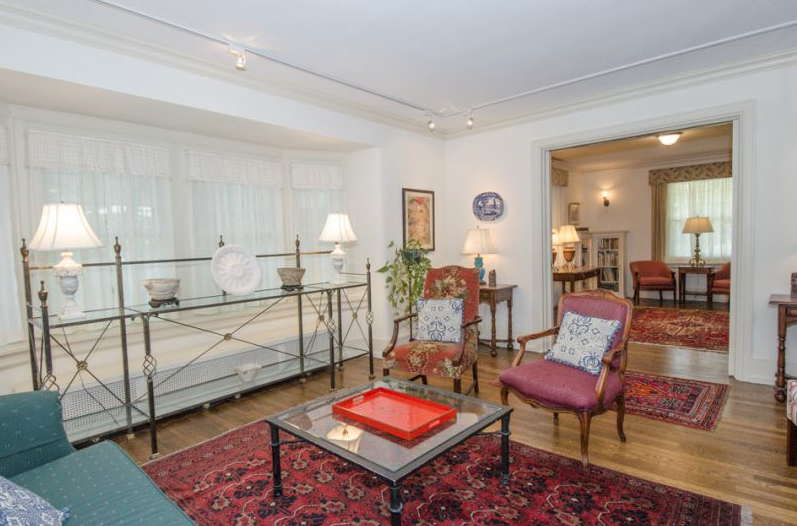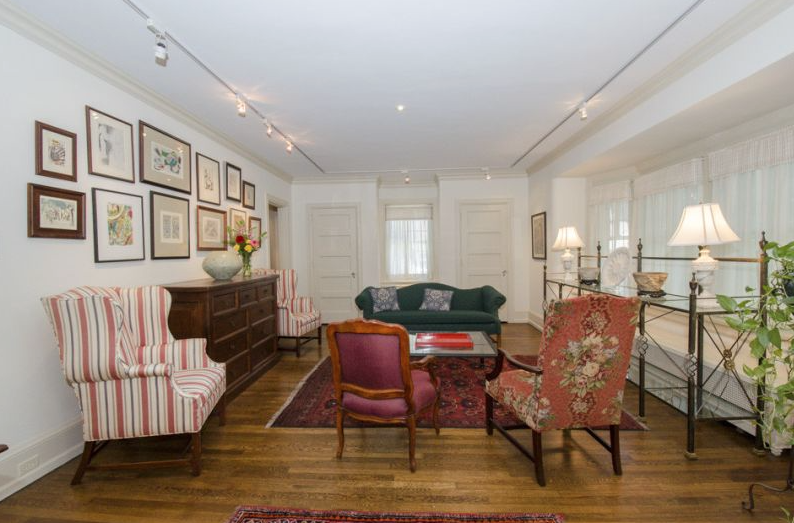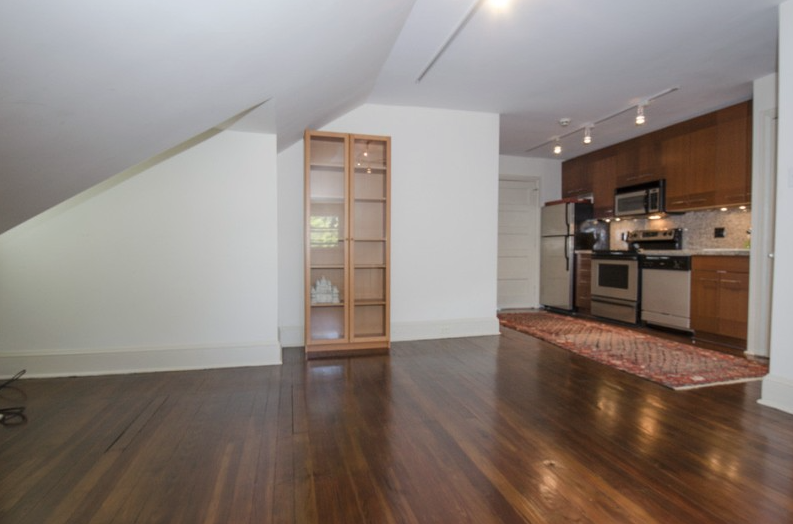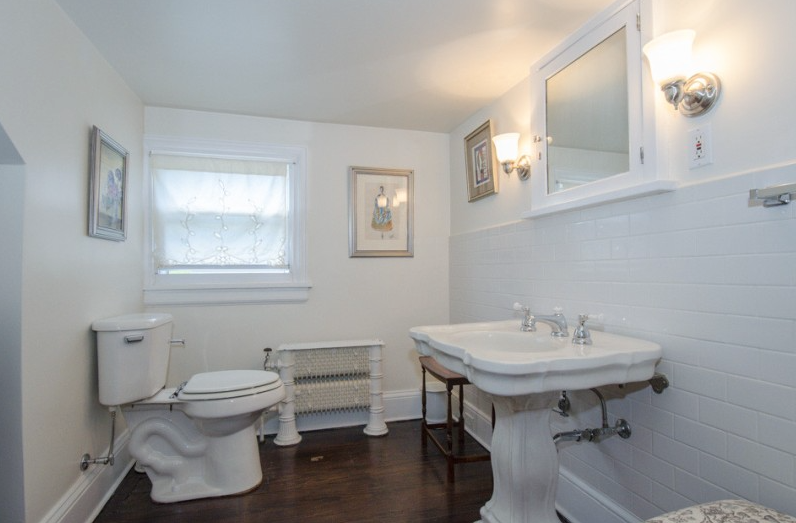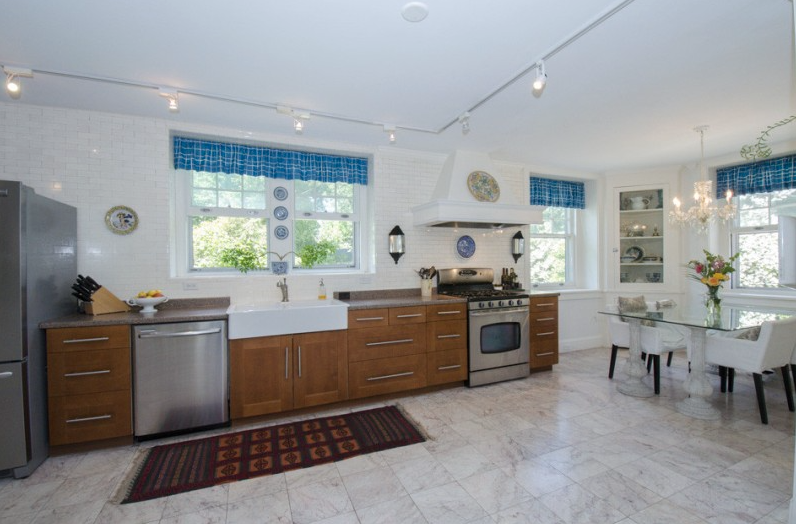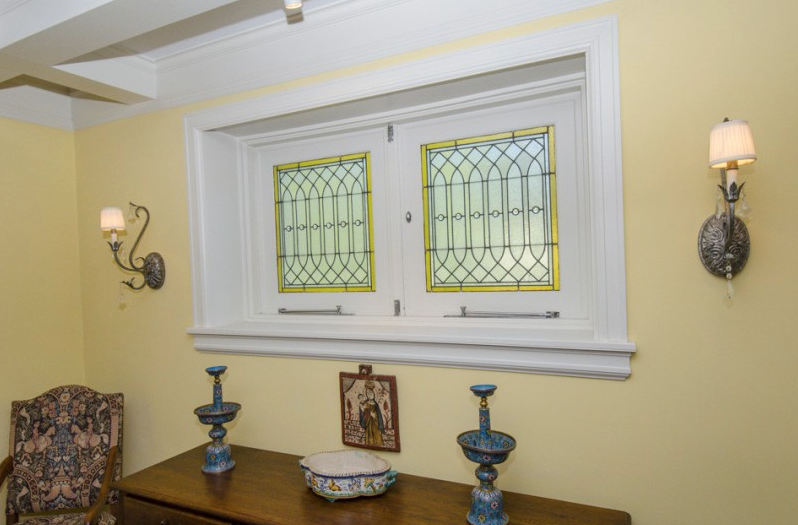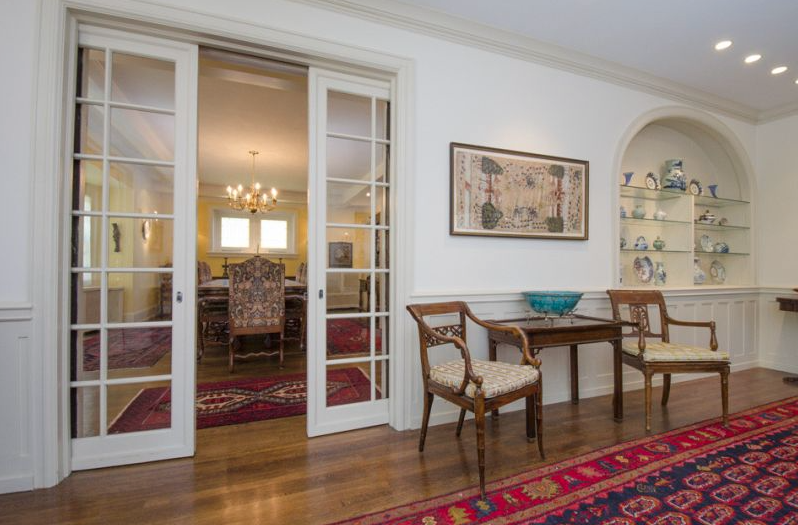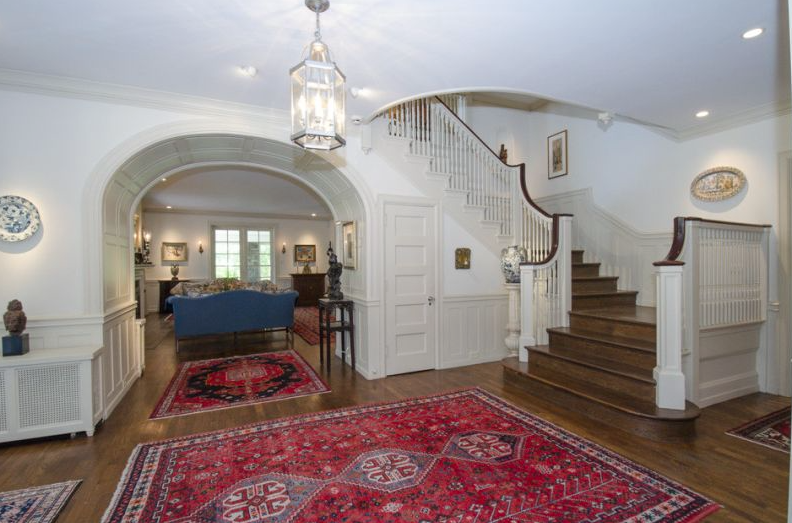 ---
•
6357-59 WOODBINE AVE PHILADELPHIA, PA 19151
[BHHS Fox & Roach–Bryn Mawr]
---