Hugh Newall Jacobsen's Meadowbrook Home Hits Market for the First Time
Jacobson Architecture was one of Architectural Digest's AD100 this year. It wasn't the first time..
---
In 1998, Hugh Newell Jacobsen designed Life Magazine's dream house. In the early '80s, he designed Jacqueline Kennedy Onassis's Martha's Vineyard manse. Somewhere in between (in 1988), he designed Meadowbrook's four-bedroom "Village of One's Own." Now, 16 years later, it's on the market for the first time.
The eminent American architect has a modernist style and describes his influences as coming from "vernacular architecture of the American homestead." Vernacular architecture prizes using local materials to meet local and regional needs. Jacobsen's residential designs tend to center on pavilions that recall the separate outbuildings common in rural American architecture (think: barns, smokehouses, silos).
In Meadowbrook, this translates to the "Village of One's Own," which on the blueprint is identified as five separate pavilions. In actuality, they're all connected through a variety of roof lines to create a single 4,500-square-foot-plus home.
The home is finished in a simple white facade that evokes one of Jacobson's pet styles, old New England, but also gives the home shades of Bauhaus.
There are dormer skylights, cathedral ceilings and windows everywhere. Inside, the home features modern design twists on classic elements. Pocket doors throughout seem new instead of Victorian. Hidden storage in a raised-panel wall in the dining room seems futuristic instead of dated. Downstairs is a jaw-dropping library ringed by floor-to-ceiling bookshelves as well as a master suite with a four-poster bed designed specifically by Jacobsen himself. There are three additional bedrooms, each with 10-foot ceilings and access to the blue-stone patio.
Views of the property's four acres are afforded by wall-sized windows and an enormous terrace with excellent sight lines. The property also includes a four-car garage designed to look like a barn, which includes its own loft.
THE FINE PRINT
Beds: 4
Baths: 3 full, 1 partial
Square feet: 4,552
Price: $1.8 million

---
1625 Stocton Rd., Meadowbrook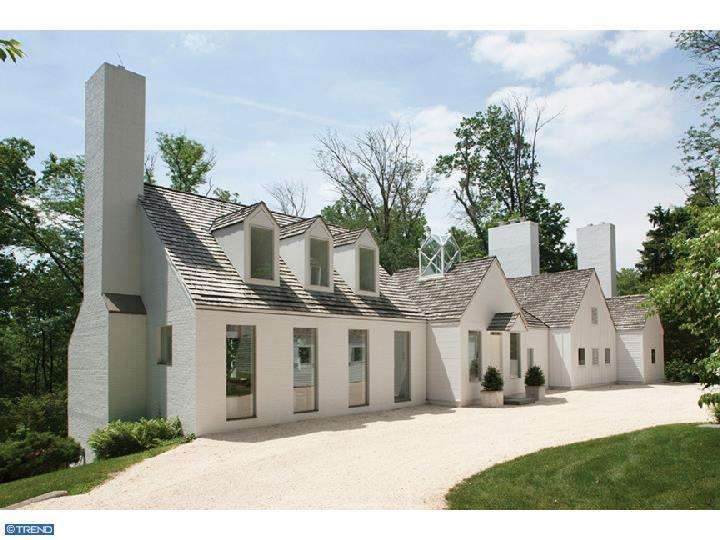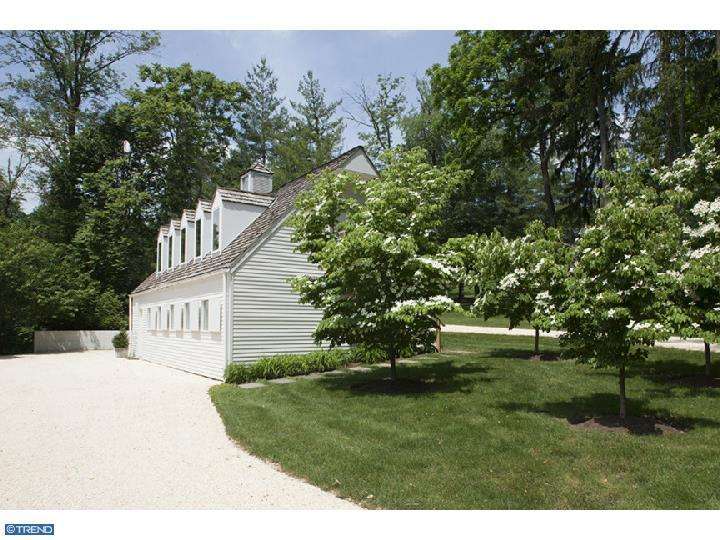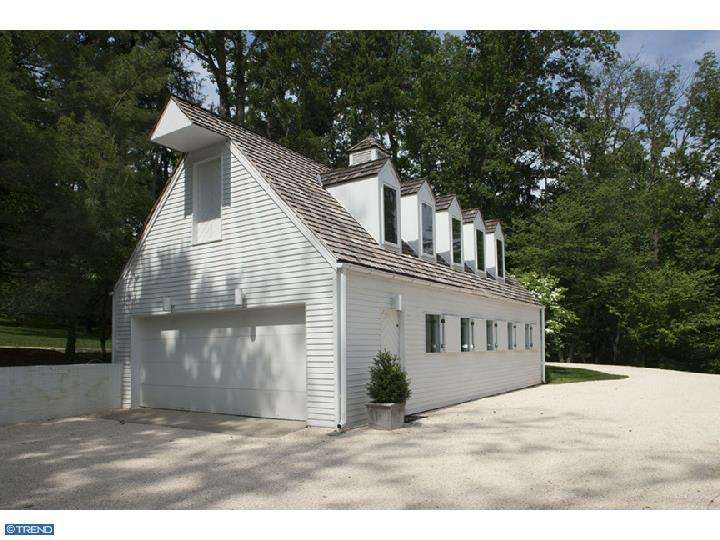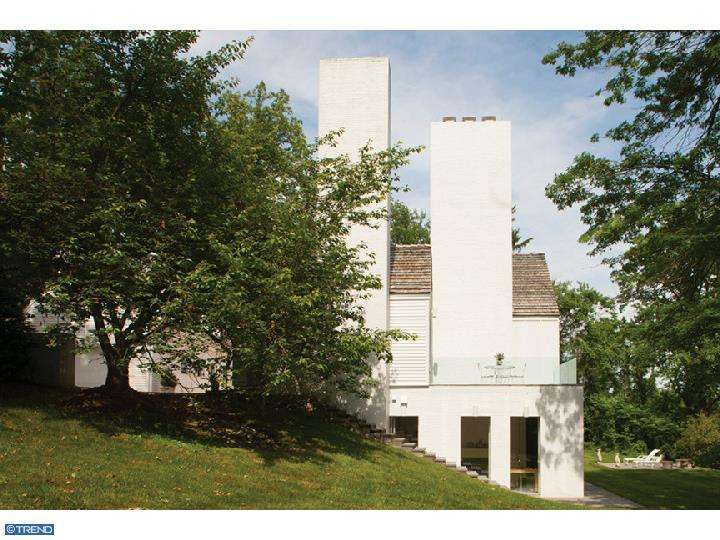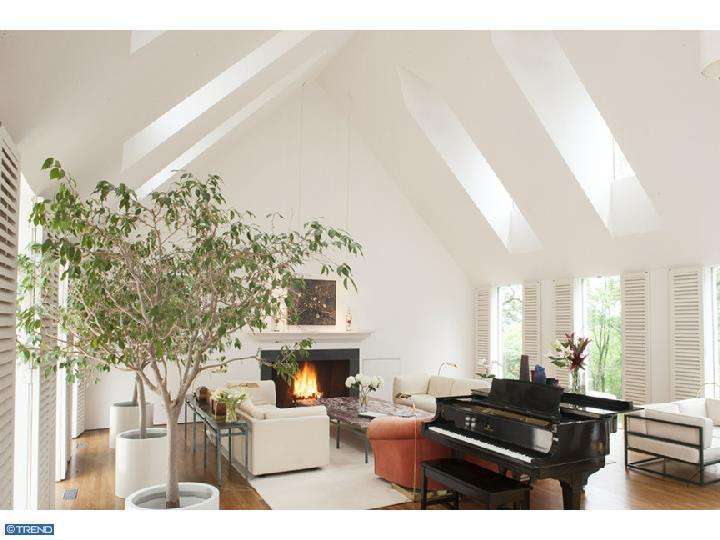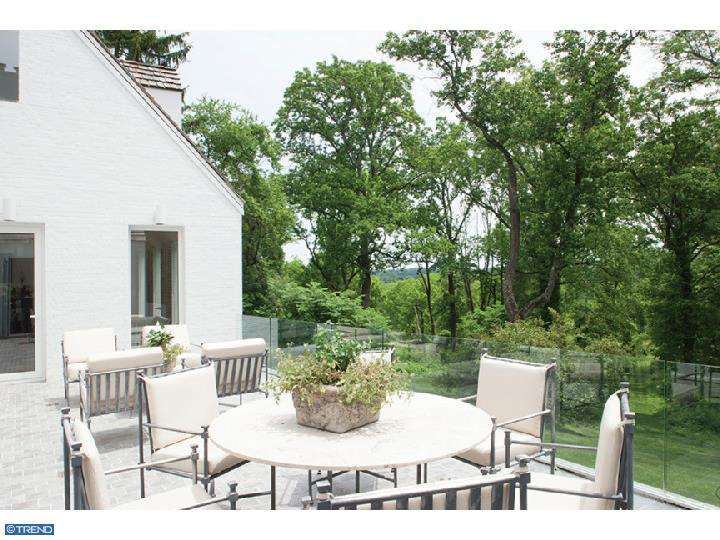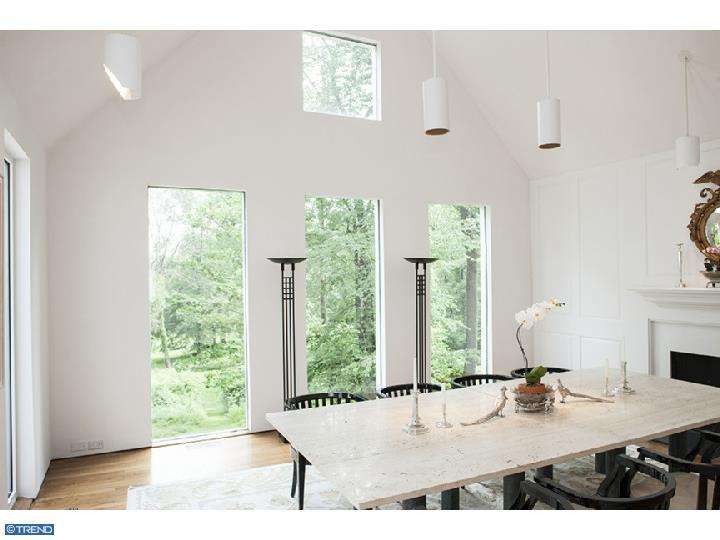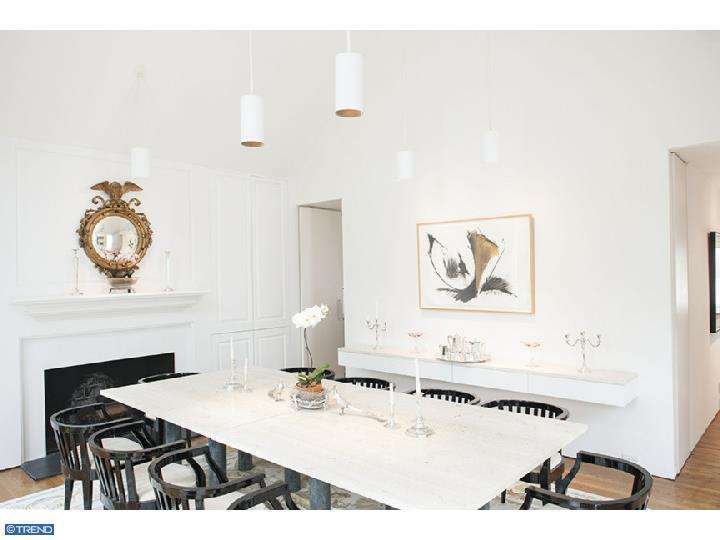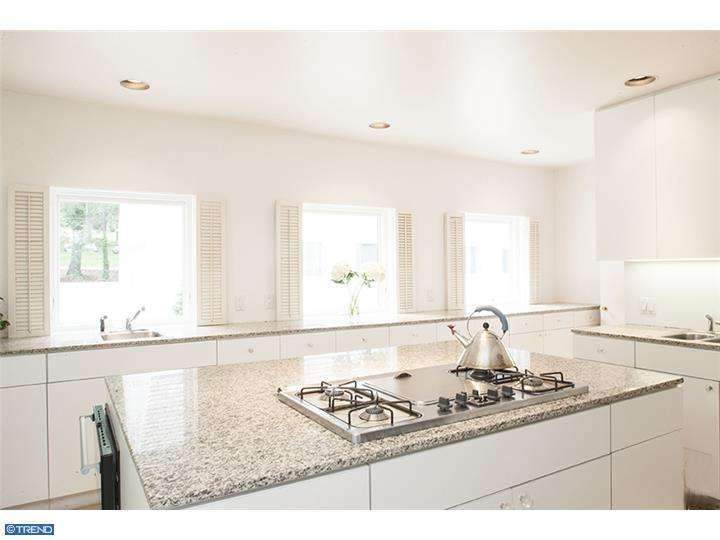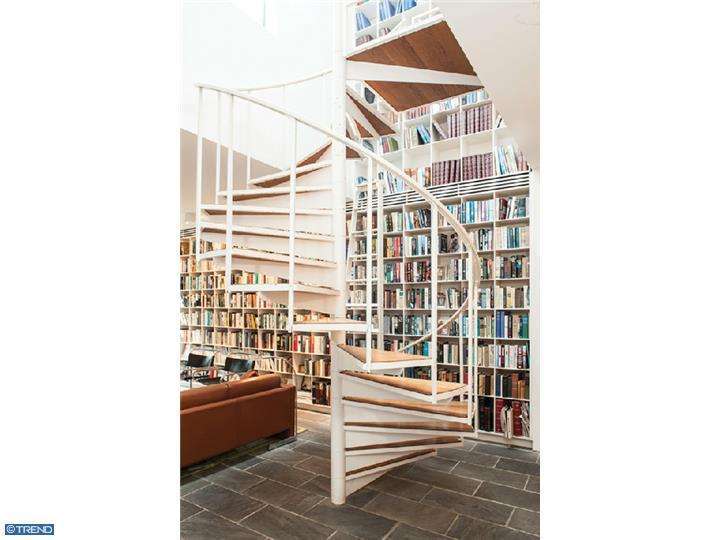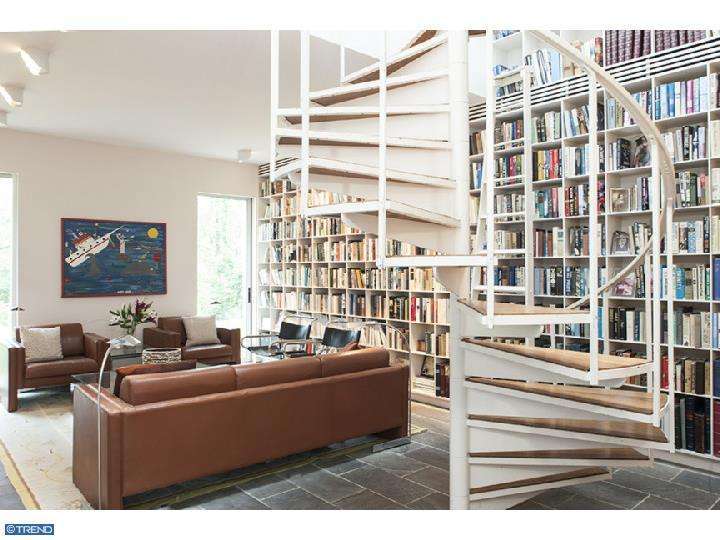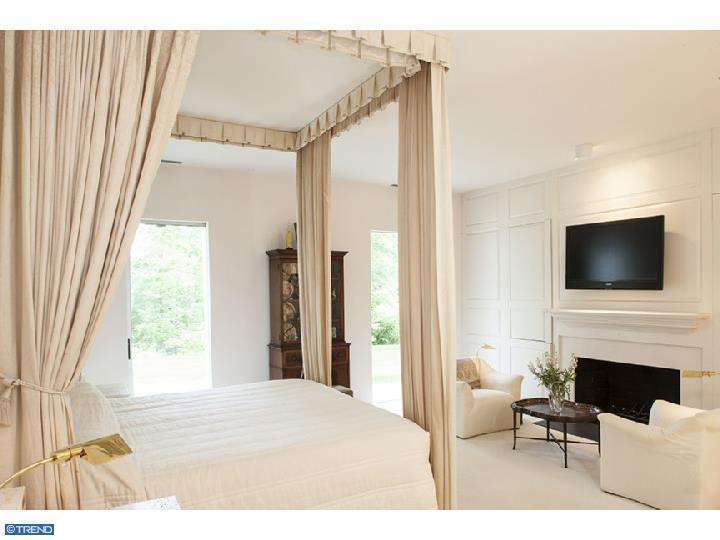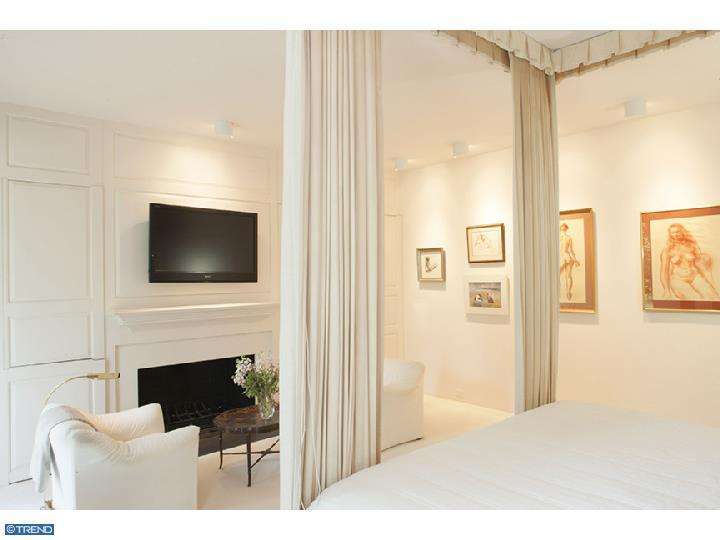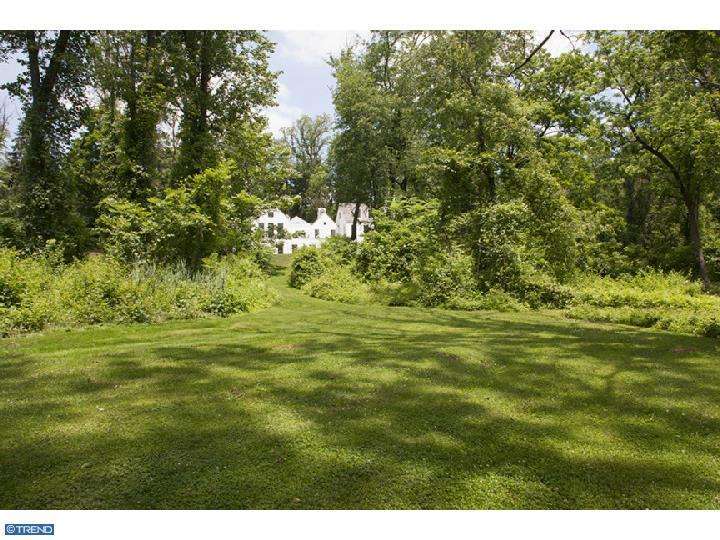 ---
TREND photos courtesy Kurfiss Sotheby's New Hope
Listing
:
1625 Stocton Rd., Meadowbrook, PA 19046
[Kurfiss Sotheby's New Hope]
---