Unique Hexagonal Home Designed By Henry J. Magaziner
Known for his influential preservation work, the son of Louis Magaziner also created this mid-century marvel.
---
In January of 2012 Hidden City profiled late Philadelphia architect Henry Jonas Magaziner, describing him as both a preservationist and advocate whose "inspirational presence" could still be felt in places like Center City and Valley Forge. Unsurprisingly, his devotion to the area was a personal one.
After graduating from Central High School in Northwest Philadelphia, Magaziner went to Penn but had to drop out because of the Great Depression. After some time as a salesman, Magaziner went back and graduated with a degree in architecture in 1936. He then worked for his famous father, Louis Magaziner, before leaving to practice in different parts of the country. In 1946, he returned to Philadelphia and resumed working for his father, followed by seven years at his own private firm.
In 1972, his last firm closed, and he devoted himself to preservation.
One of his more notable preservation accomplishments was his hand in drafting the Germantown Revitalization Plan, resulting in the area being designated as a National Register Historic District. He also helped restore City Hall and was a chairman of the Philadelphia Committee on Conservation and Historic Preservation. More of Magaziner's extensive preservation efforts and successes can be found here.
But before picking up his noble fight for building conservation, Henry designed this hexagonal home circa 1955. The Wynnewood property is located on 1.6 acres and has a flagstone walkway leading to the carved front door. The entrance hall has glass walls and skylights, opening into a roomy living space with clerestory windows. (High ceilings reach 14 feet.)
The eat-in kitchen has a skylight over the center island, while the formal dining room includes indirect lighting and picture windows with a private view. However, the best sun-friendly room is the kitchen-adjacent family room, which has an exceptionally large skylight, as well as surrounding windows. A library is also inside the home.
THE FINE PRINT
Beds: 5
Baths: 4.1
Square feet: 5,228
Price: $1,395,000
---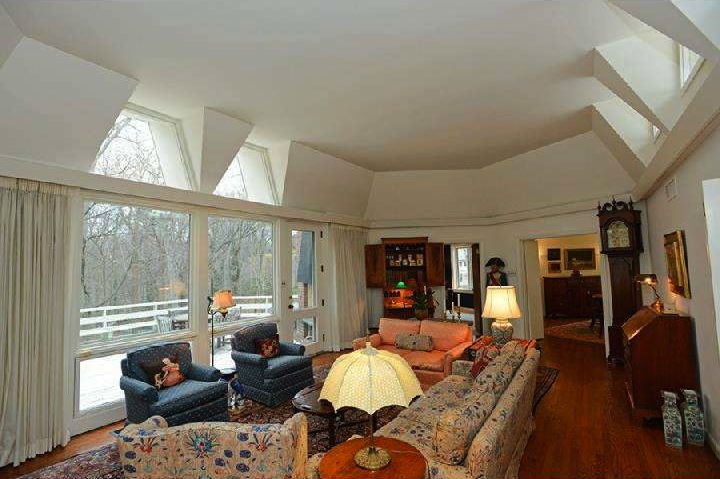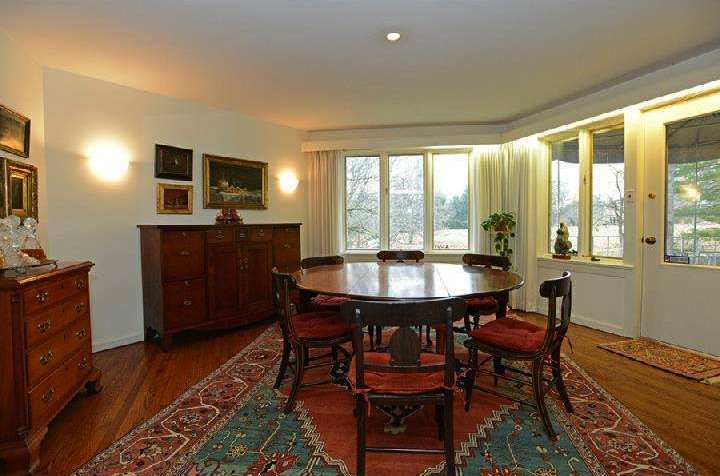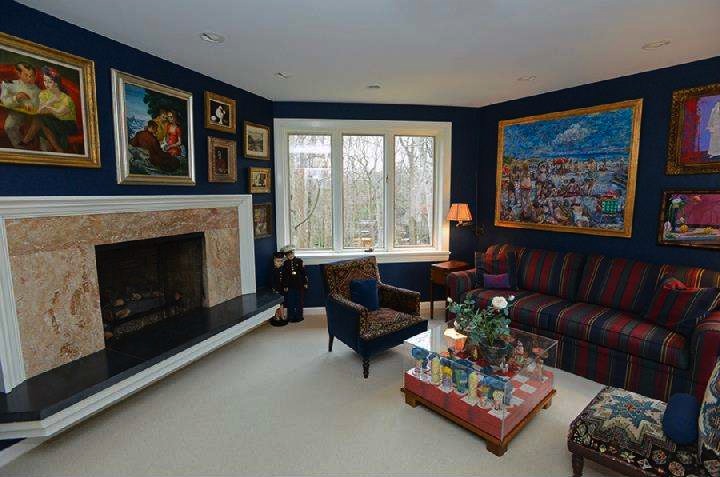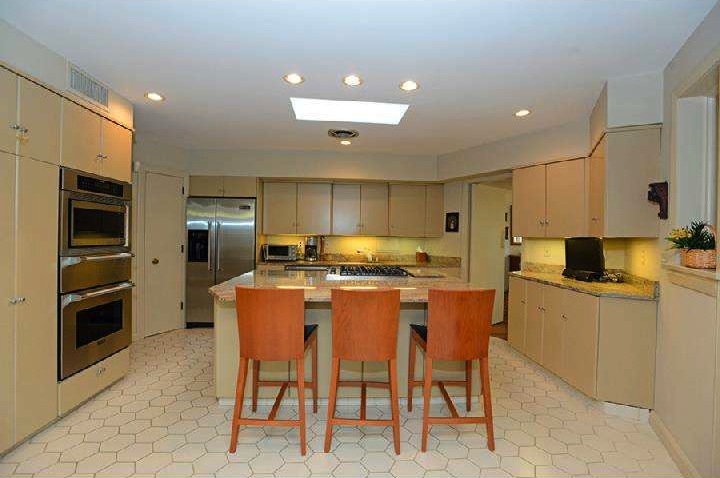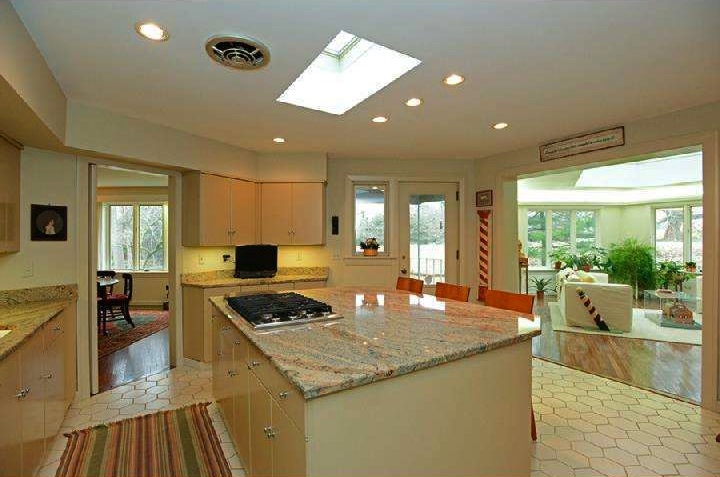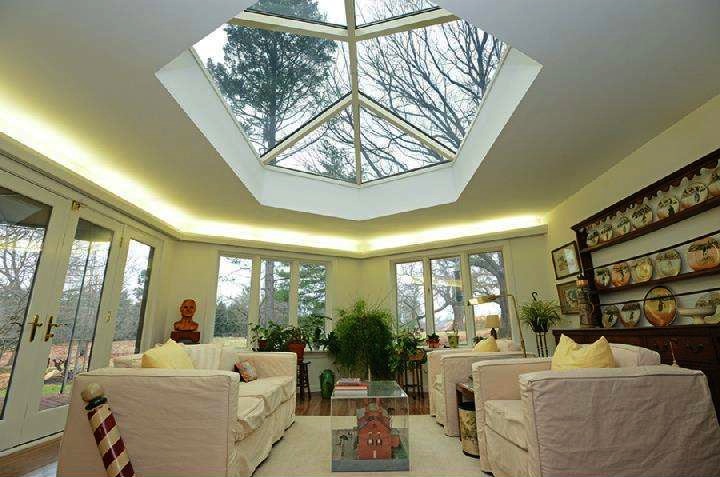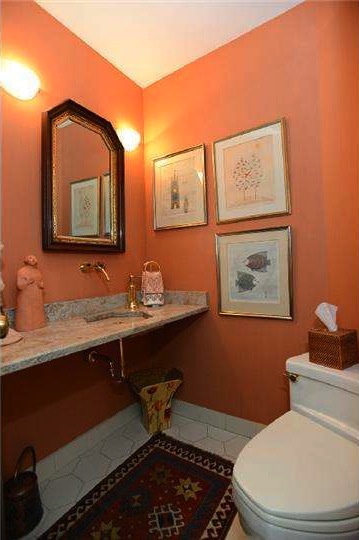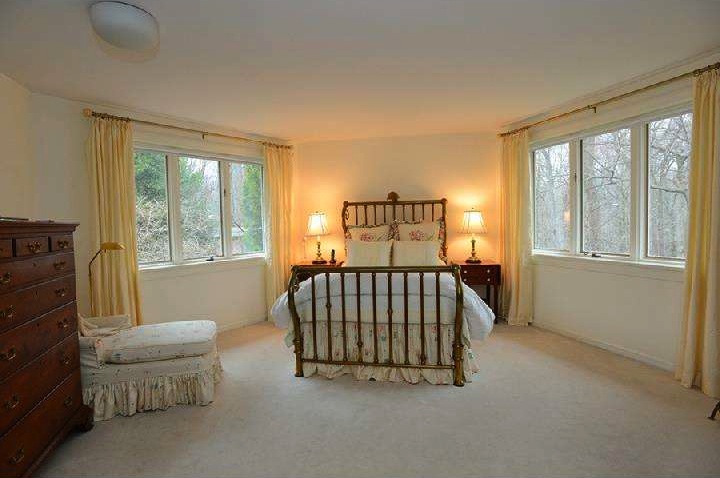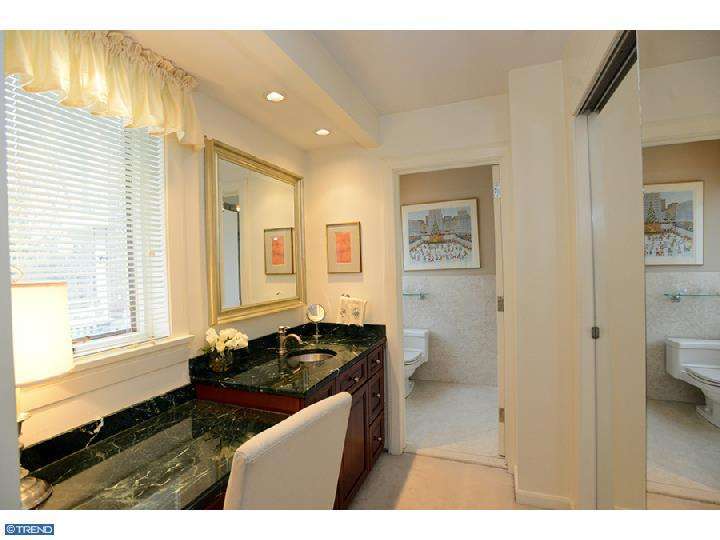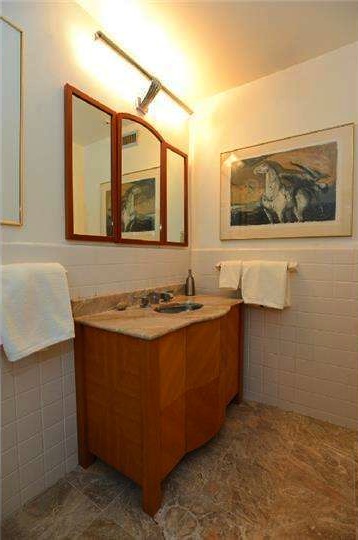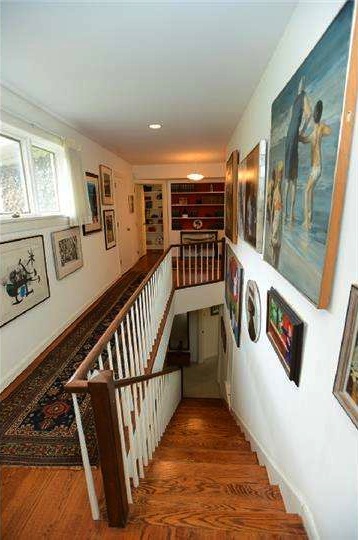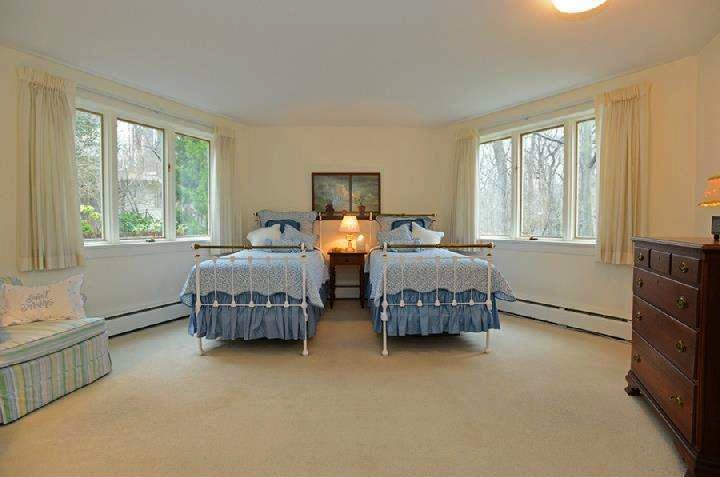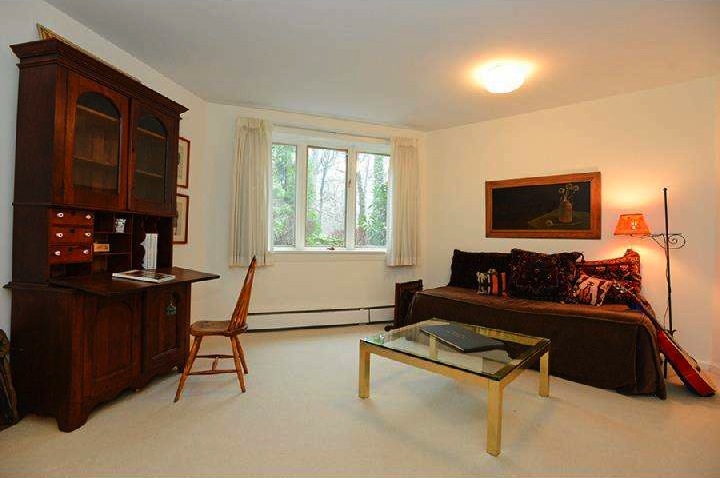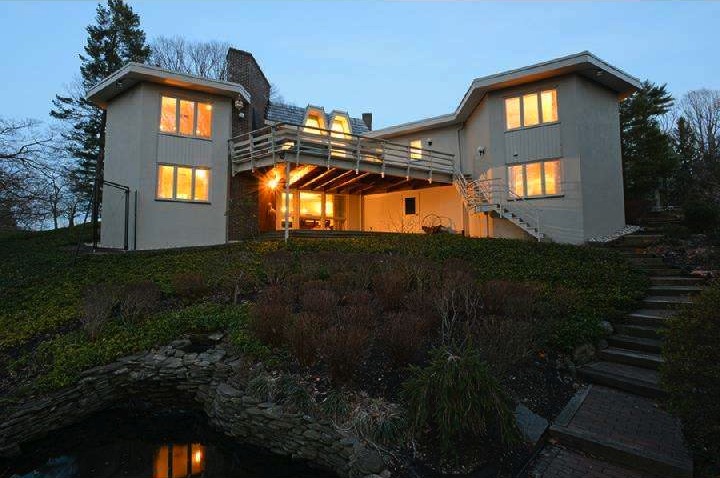 ---
Listing: 105 Cherry Lane, Wynnewood, PA, 19096 [Fox & Roach]
---