Will Fort Mifflin Fire Keep the Ghosts Away?
---
The city-owned Revolutionary War site Fort Mifflin, operated by a nonprofit, suffered a fire last week in the building known as the officers quarters, which has an interpretive room with furnishings and artifacts, a vault with demonstrating weapons and the more sensitive of the artifacts, and residential space for visitors — like the Boy Scout troop that was at the Fort when the fire broke out.
The Boy Scouts' presence, says Fort Mifflin Executive Director Beth Beatty, was a lucky coincidence. "It's a blessing that the scouts were visitors that evening. If no one was here, that fire could have gone unacknowledged." Also a lucky break: the minimal damage to the building and its contents. The fire was confined primarily to the attic, and while some period attire may need to be sent out for cleaning, most of the building's contents were recovered unharmed — including the large-scale architect's drawing of the 1989 restoration by John Milner Associates.
To put the fire out, there were holes cut in the roof and there was fire damage to the rafters. Fire-damaged wood will need to be treated, as will the warping floorboards. Fortunately, all the windows remained intact.
Beatty is confident the Fort can manage this setback. "The Fort is a case study in perseverance and has been since the 1770s. Even at the ultimate moment of 1777, the Fort never surrendered."
A more mysterious question is whether the ghosts will surrender. The site is hugely popular among paranormal investigators; a still-heard screaming woman in the officers' quarters is just one of the many claims of hauntings. Rather than balk at the connection between "legitimate" history and "fringe," the Fort does staff-led ghost tours, sharing stories that connect to the site's documented history.
"The paranormal community are often reverent to the historic nature of the site," Beatty says. "They've done their research and are very sensitive to the history."
Beatty says the challenges at the Fort, now as in the 18th century, "are faced with ingenuity and creativity." But, she adds, "additional financial support would go a long way toward stabilizing the aging structures and enabling us to share the story" — whether earthly or ethereal.
Below, photos of Fort Mifflin a week before the fire.
---
Fort Mifflin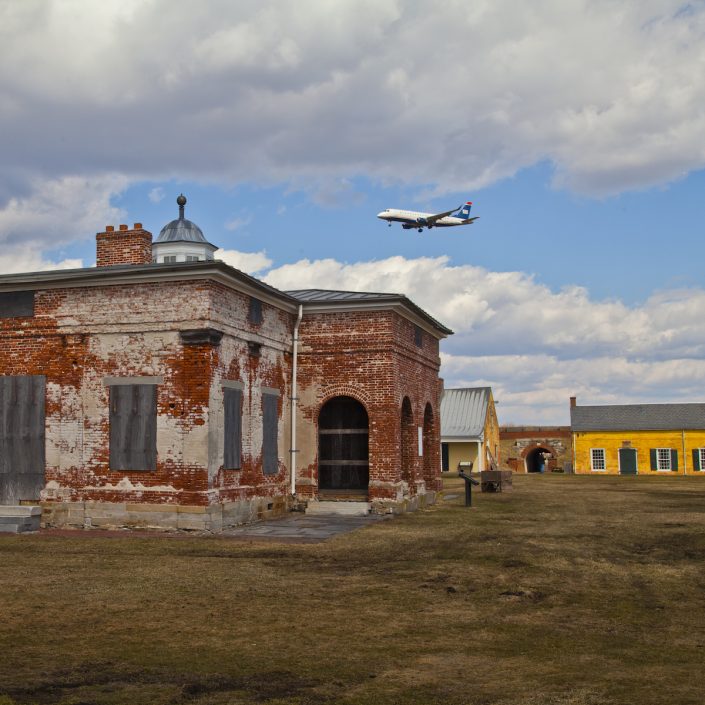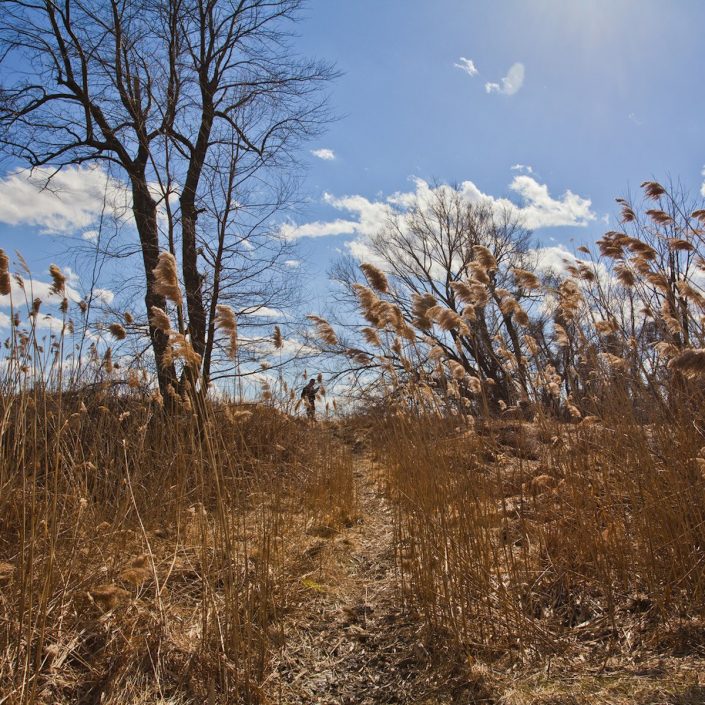 ---
Photos:
Laura Kicey
---