From Bauhaus to Your House at Fourth and Fairmount
This three-unit development was inspired by 1930s European factory design.
---
If you're the sort of person who takes pride in having cosmopolitan taste and International Style, we have a development in Northern Liberties for you.
Zabels Row, a three-unit townhome project at 444 Fairmount Ave., takes its design cues from Bauhaus industrial architecture of the 1930s. When Nino Cutrufello of Callahan Ward Companies presented preliminary renderings and photos of the building that served as inspiration for this project on an industrially zoned site to the Northern Liberties Neighbors Association Zoning Committee a little more than a year ago, many neighbors in attendance expressed the desire that Callahan Ward build the industrial building instead.
The company took the advice to heart, lightening the building's color palate — even adopting the shade of brick used in the 1930s building — and enlarging the windows on the narrow Fairmount Avenue elevation.
This is the result of the Martin Architectural Group's effort: a sleek Modernist building whose units have an open, airy feel and plenty of space.
The open-plan main floor eliminates the problem of what to do with guests who hang out in the kitchen when you're entertaining, and that kitchen is nicely equipped with stainless steel appliances. The display unit lacked them, but the street-facing unit, which we also toured on a recent rainy afternoon, has energy-saving ceiling fans in all three of its bedrooms. That home has already been sold.
The homes feature dual-zone climate control, hardwood floors and recessed lighting throughout, spacious master suites with large walk-in closets and bathrooms with separate spa tubs and showers, and roof decks with great views of the Center City skyline. The 30-foot-wide units also include unfinished basements and garage parking for two cars. The 3000-square-foot homes have three bedrooms and 3.5 bathrooms.
Unit B, the home pictured here, is currently listed for sale for $729,000.
---
Zabels Row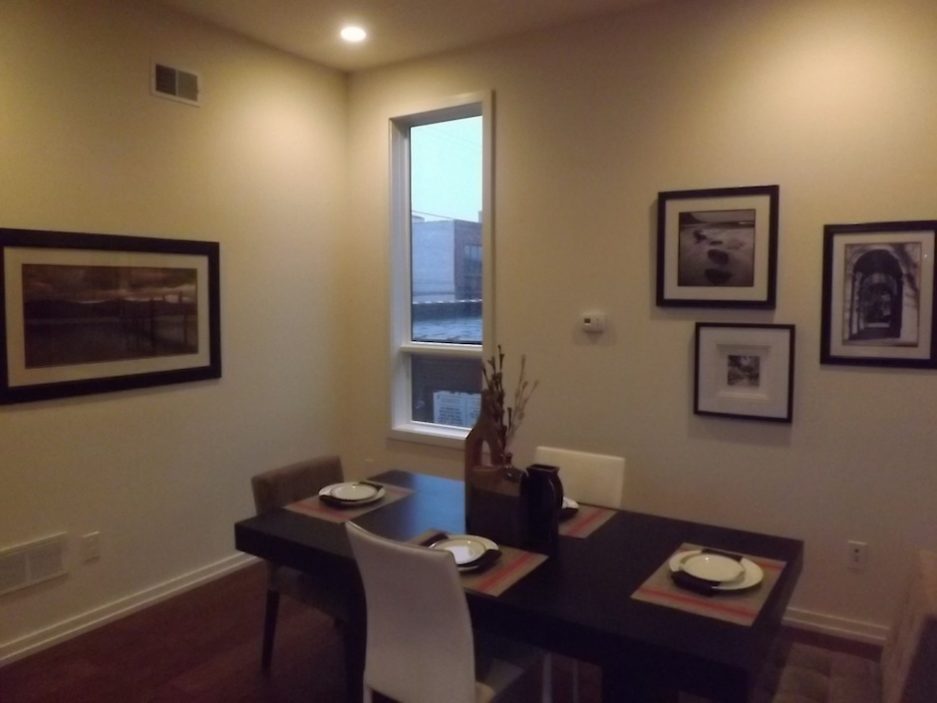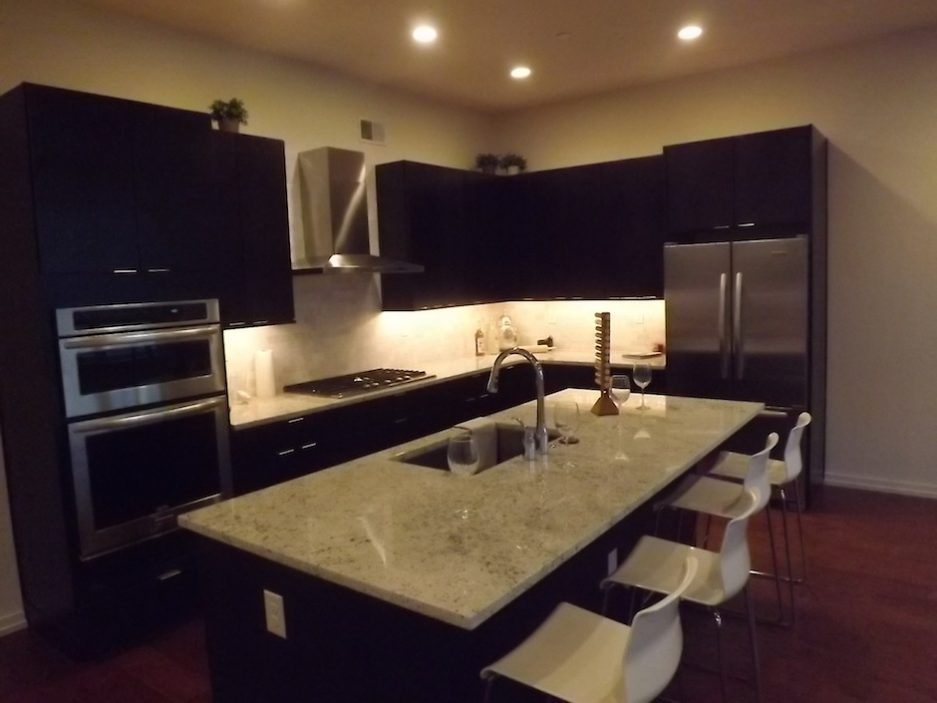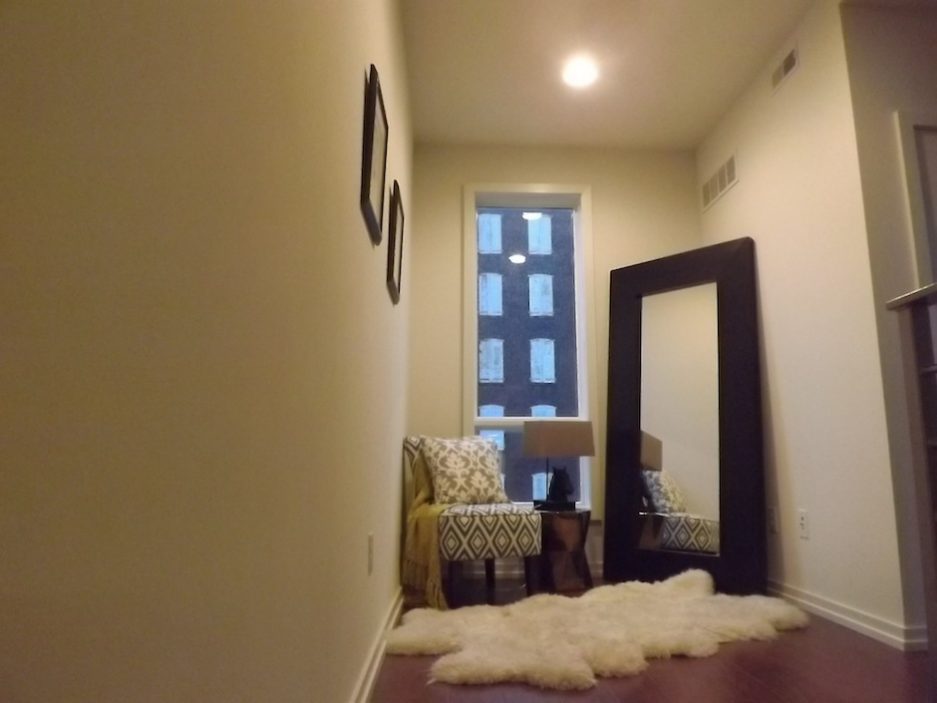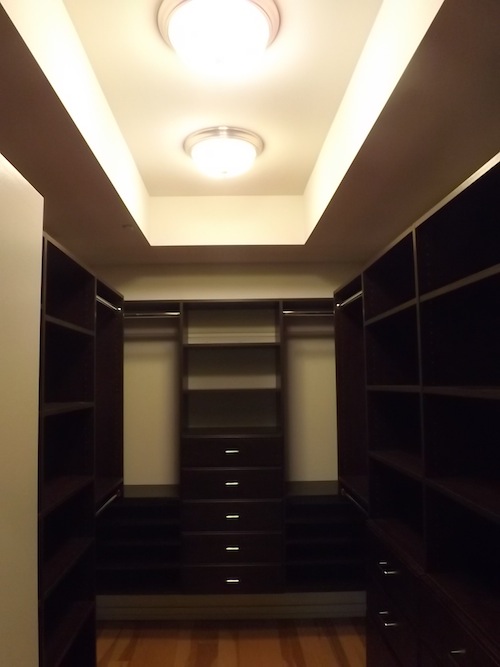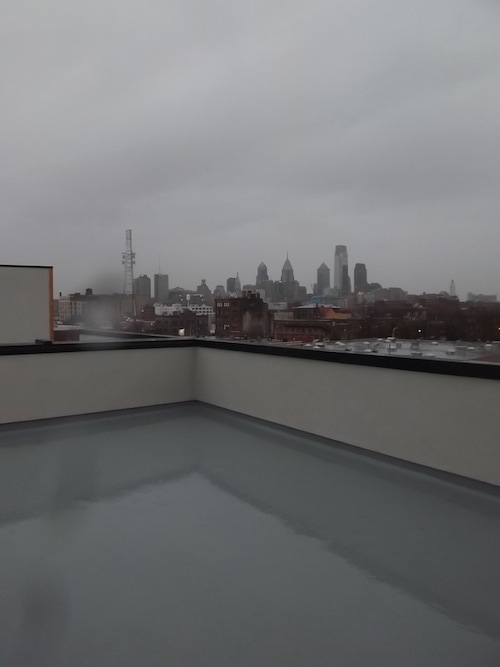 ---
---
---