Trinity Tuesday: Fitler Square Four-Story Home for Rent
This well-maintained trinity is $1,500 per month.
---
This trinity could not be in a better location: on 24th Street between Spruce and Manning. Fitler Square is one of those bizarre neighborhoods that basically has no drawbacks: It's pretty, safe, convenient, and friendly. Renters are often willing to sacrifice space to live here; one couple I know has stayed in a small basement apartment even after having kids, though they could have triple the room in Fishtown. They simply adore Fitler Square too much.
That's what makes this rental a terrific opportunity — and even more so for people who are mildly obsessed with Philadelphia trinities (no one we know). It's four stories with 840 square feet of living space. In addition to the two bedrooms, there's an additional small room that serves as an office. That probably makes it feel larger. Extra spaces really help that way.
The lower level has brick floors, a fireplace, built-in shelves, and a very small bathroom with a stall shower. The second floor, which is the entry level, has hardwood floors, a fireplace, and a galley kitchen that's slightly set off as a separate room. The second floor has the real bathroom, with a bathtub, and a bedroom with hardwood floors. The third floor has the larger bedroom and the separate office nook. Somewhere in and around all of that, there's a stacking washer/dryer. Oh, and speaking of nooks, there's a little hobbit-y space next to the house that one could keep a shovel in or simply stand in sometimes to feel like an extra in a Peter Jackson film.
So what's the Fitler Square Sacrifice (patent pending) in this case? Trinities are always small, so that's not an issue. Perhaps it's the kitchen, which has outmoded appliances and is rather unattractive. That could be an obstacle for some people who don't want their main living space marred by the sight of an old electric stove, but we're guessing a creative use of curtains might do the trick.
THE FINE PRINT
Beds: 2
Baths: 2
Square feet: 840
Rent: $1,500/mo.
---
259 S. 24th St.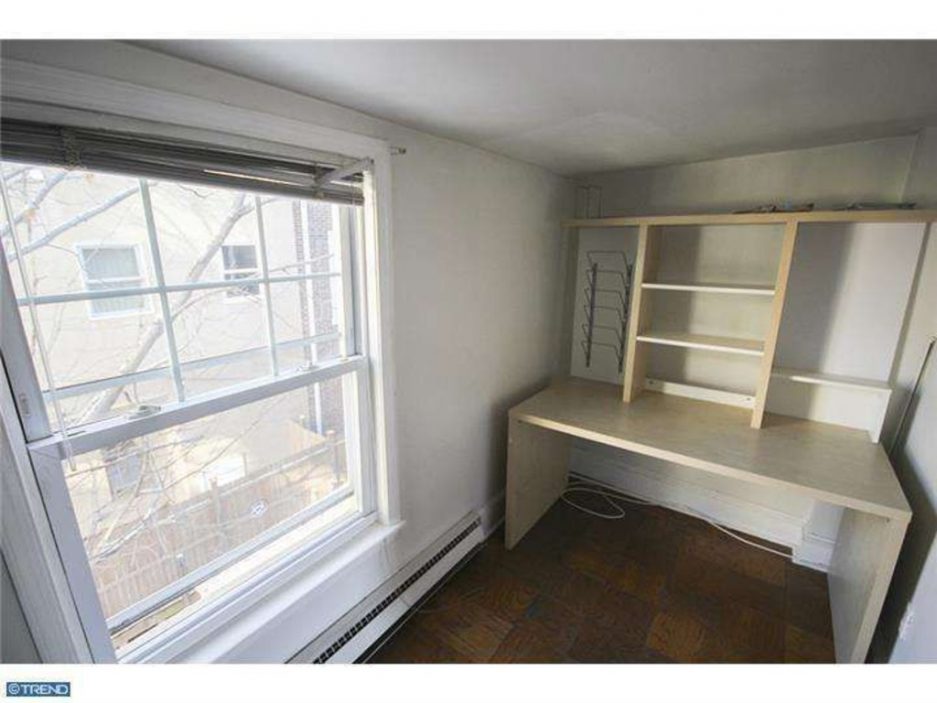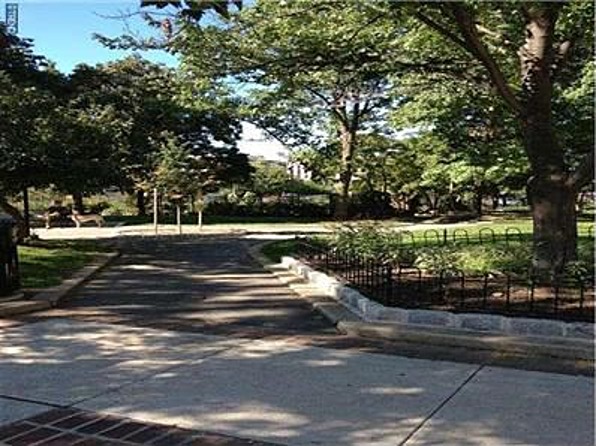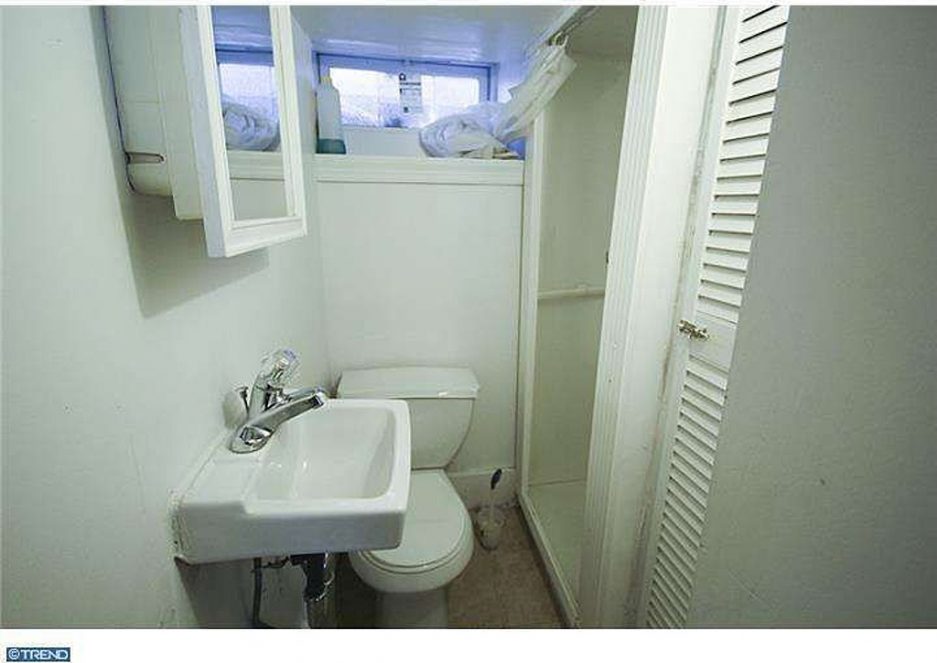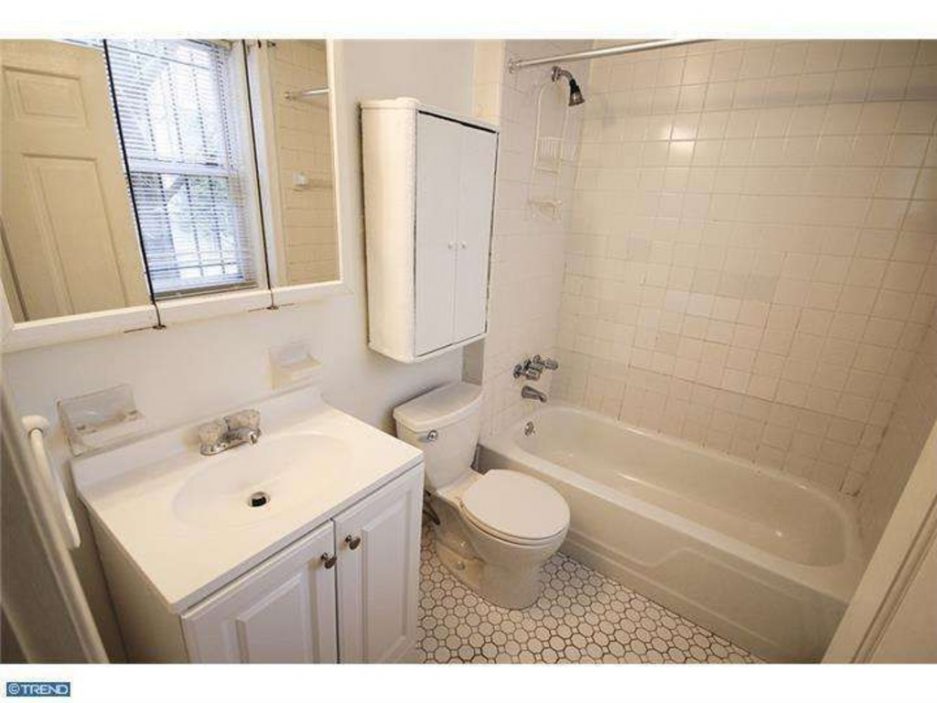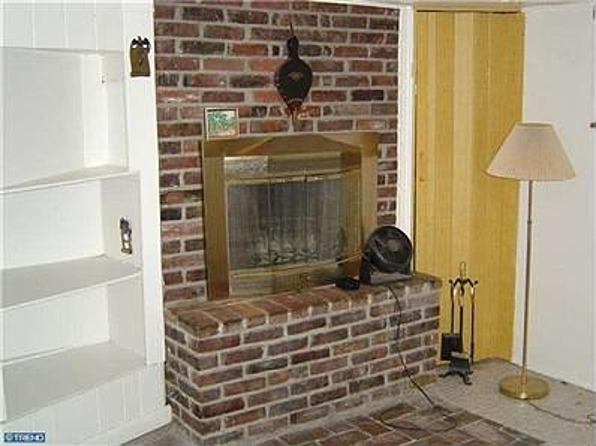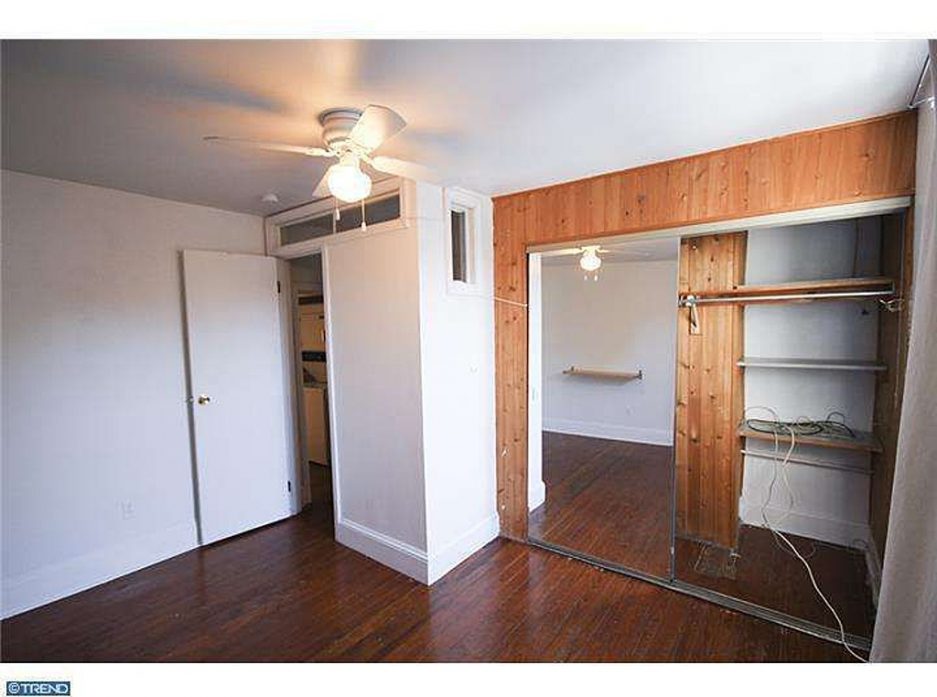 ---
Here's a video of the house made by Cory Popp:
• Listing: 259 S. 24th Street
---