Beautiful Chestnut Hill Property Owned By "The Kindest Man I Ever Knew"
---
When David Mallery died in 2010, he was lauded for his 60-year career as a leader in independent schools, and as a mentor to generations of educators. But he was also described with a striking degree of feeling and tenderness in countless online tributes. An essay, "The Kindest Man I Ever Knew," by teacher Chris Teare reads: "In almost 52 years on the planet, I have never met a kinder person. I suspect he will remain the kindest person I will ever know."
The Mallery family's home, built in 1915, is surely filled with good feeling, then. The home sits on almost three acres of rolling land, and has 10-foot ceilings, an elevator, five fireplaces, and a media room. There are unique details, like the quirky bathroom tile adorned with hot air balloons, but most of what makes the house sing seem to be the classic touches: the molding, the built-ins, the mantels, the hardwood floors. And of course there's the stone "porch" — to get colloquial about it — that serves as private passageway to the gardens.
The most interesting detail of the home's exterior is an embedded "Joy of Effort" medal, originally designed by Canadian-born physician/sculptor Robert Tait McKenzie for the 1912 Stockholm Olympics. Tait McKenzie, a Mallery family friend, came to Philadelphia to work at the University of Pennsylvania, and exhibited at the Pennsylvania Academy for the Fine Arts. His relief sculpture work can also be seen in Rittenhouse Square.
This home started life on the market at $1.75 million about a year ago, and is now down to $1.35 million. The listing notes that as of 2014, taxes will be $15,088 per year.
THE FINE PRINT
Beds: 7
Baths: 5.5
Square feet: 7,672
Parking: Two garages
Price: $1.35 million
---
9006 Crefeld Street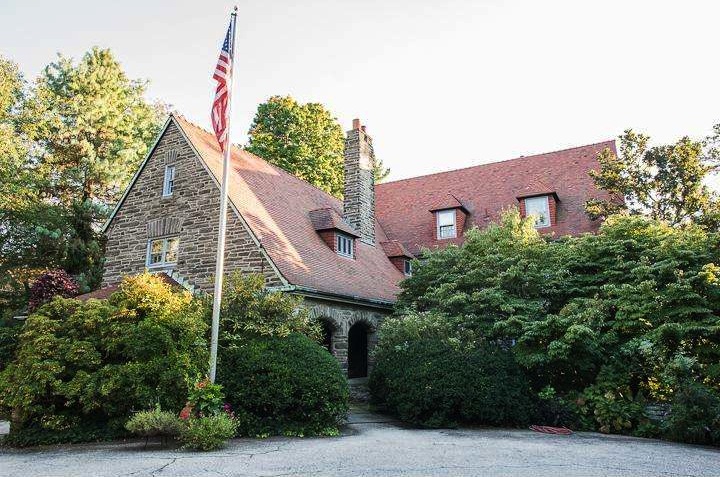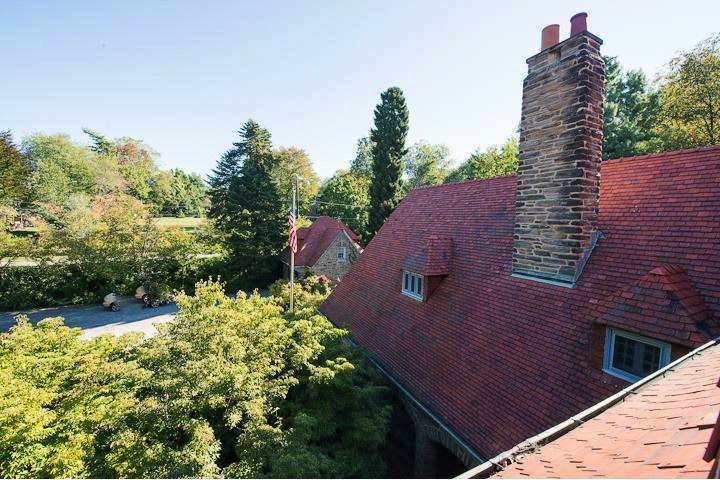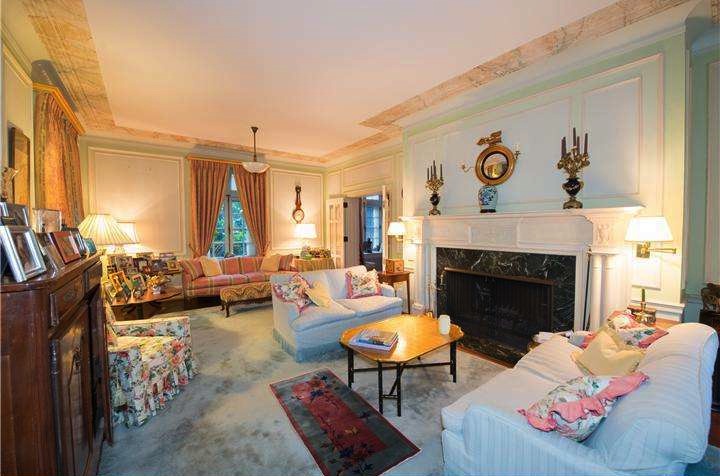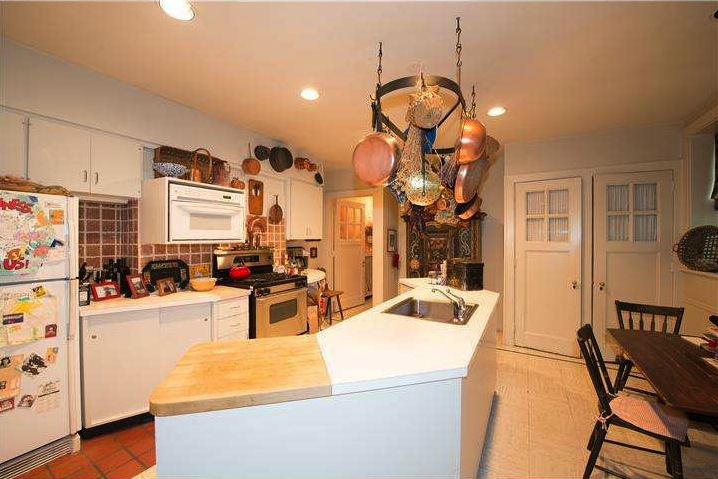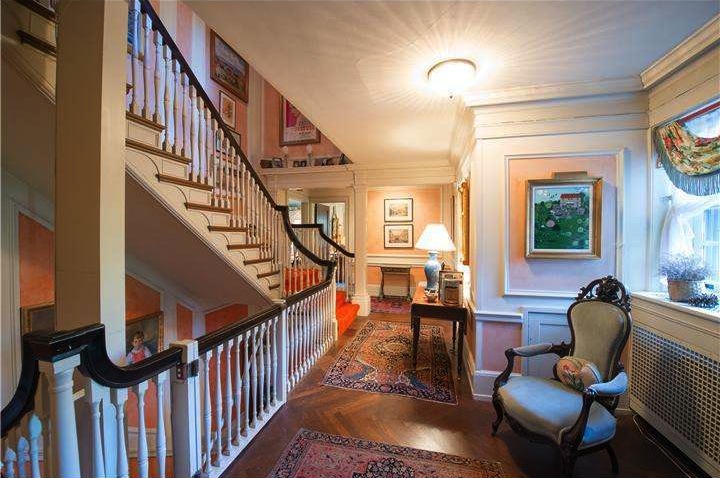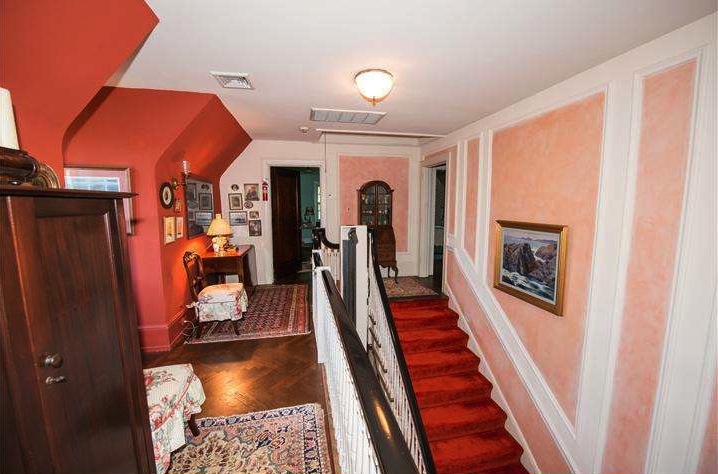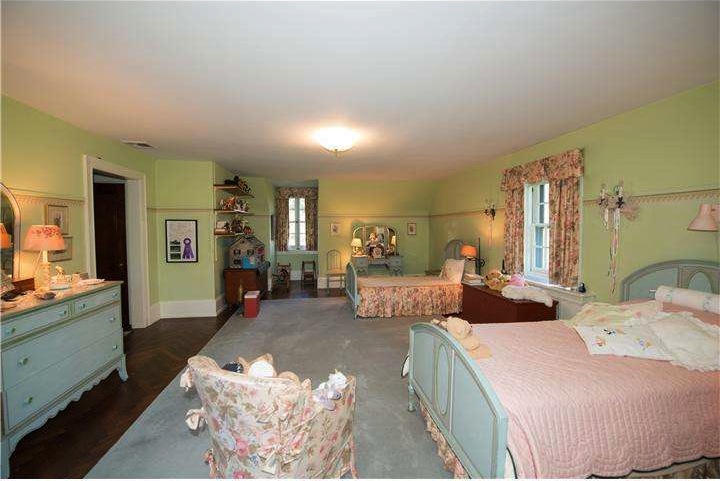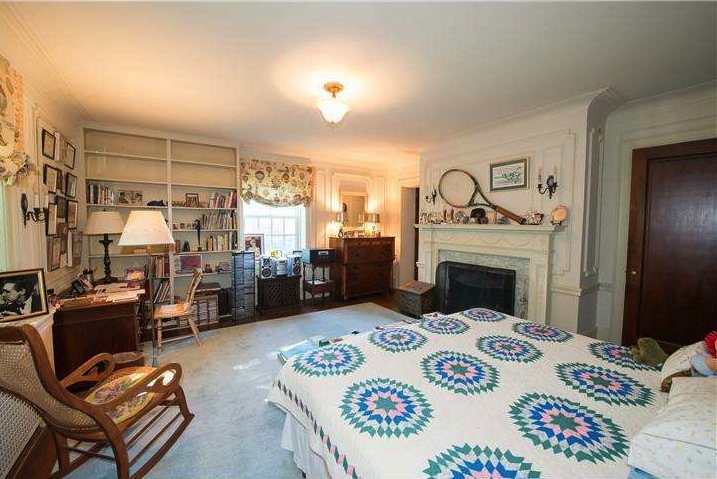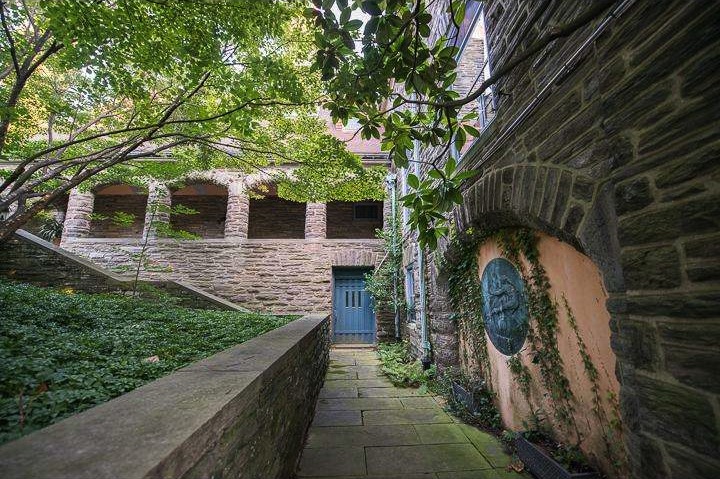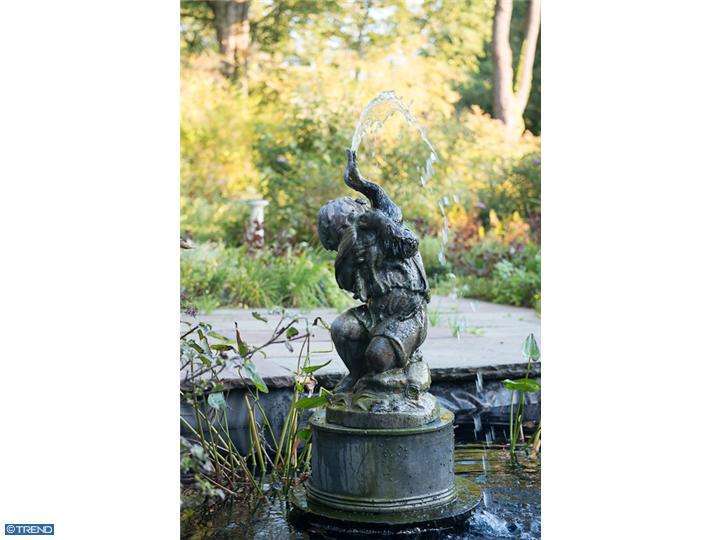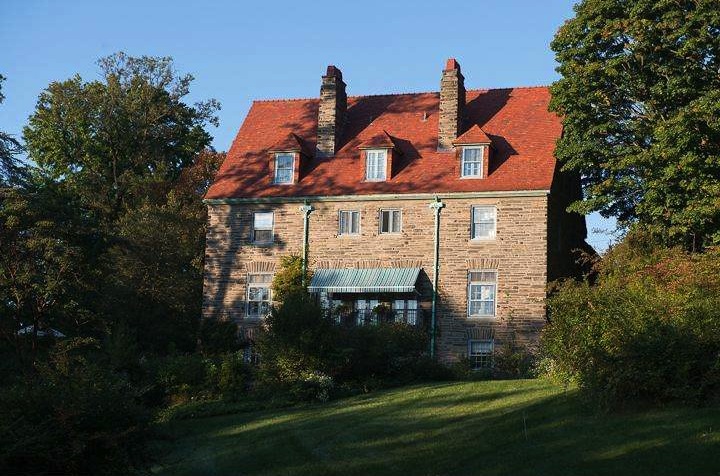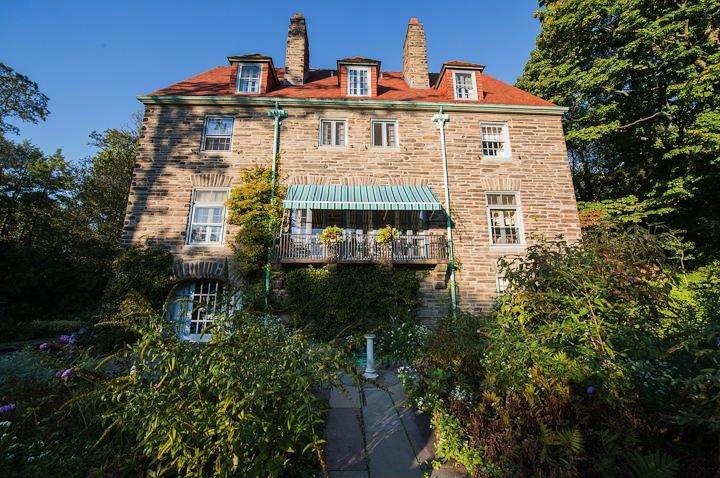 ---
• Listing: 9006 Crefeld Street [Re/Max]
---