Fashion/Decor Maven Puts Graduate Hospital House Up for Sale
---
Elizabeth Nettles has a unique way of looking at things. Her Graduate Hospital home's decor was featured both in Philadelphia Magazine and Anthology Magazine, and her at-home tag sales were featured on Shoppist.
I stumbled upon one of those tag sales by chance one day, and was blown away by her home's interior design. I was also impressed by the quirky, stylish items Nettles — "owner of the best shoe collection in the tri-state area" — had for sale. Needless to say, my money evaporated at the tag sale — and I suspect the same will happen with a discerning homebuyer who falls in love with her charming house on Cleveland Street.
We asked Nettles a few questions about her home, the neighborhood, and how a new owner could keep her quirk alive.
Tell me what you like about the neighborhood.
"It's a really great street. I have lovely neighbors, a mix of older people who have been there forever mixed with young couples and families. Parking is easy, and it's a super walkable area."
You have such a distinctive point of view when it comes to design. Those vibrant ocean-blue walls! But I see in the listings photos that the home is much more subdued.
"Yes. I repainted. I've given the house a really cool, clean palette that is fresh and modern. The color throughout most of it is Martha Stewart's 'Morning Fog,' which is the palest of aquas. It looks so lovely with sunlight streaming in. Fresh white trim and baseboards makes everything pop too. I think most any furniture would look great against this palette. It doesn't have to be my specific style."
Your decor is so much a part of what makes the house exciting. What changes have you made to the house itself that will maintain your design sensibility, even if a new owner brings in a faux leather recliner and a black lacquer entertainment center?
"The custom built-in bookcases in the living room are framed out with carved trim work and the backing is painted a contrasting color, which allows books and pretty objects to really stand out. We also gave the master bathroom a total renovation, and it's really chic. Black and white tiles, a white Carrera marble countertop, huge glass walk-in shower with white subway tiles, vintage-inspired chrome faucets and beautiful enamel light fixtures from Schoolhouse Electric. It has the feeling of a beautiful spa or a French apothecary without being over-designed — the perfect balance of vintage/modern."
How does your house compare to others in the neighborhood?
"I think the house stands out because of the clean, modern palette and the stylish yet simple finishes in the kitchen and bathrooms. So many new constructions have a very specific look that's difficult to work with if it isn't your specific taste. Our house is bright and fresh and charming and can take on a variety of styles — from traditional, to Shabby Chic, to vintage, to super modern."
Can I buy your furniture before you move?
"I'm not specifically selling anything. Make an offer?"
THE FINE PRINT
Beds: 3
Baths: 2.5
Square feet: 1,344
Year built: 1920
Open house: November 10, 12pm-1pm
Asking price: $369,900
---
Elizabeth Nettles' Graduate Hospital home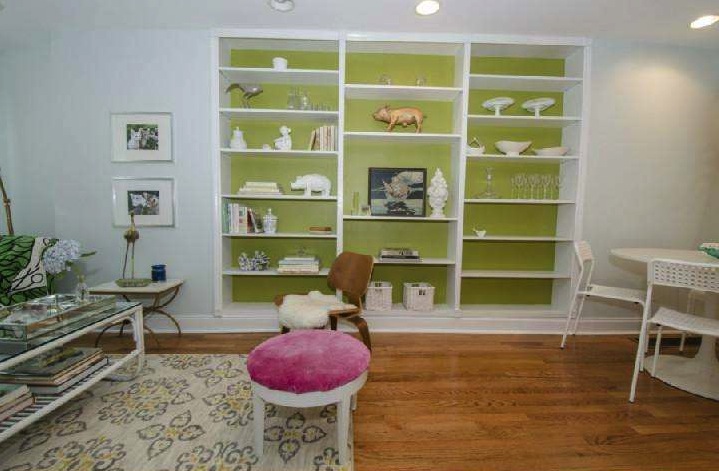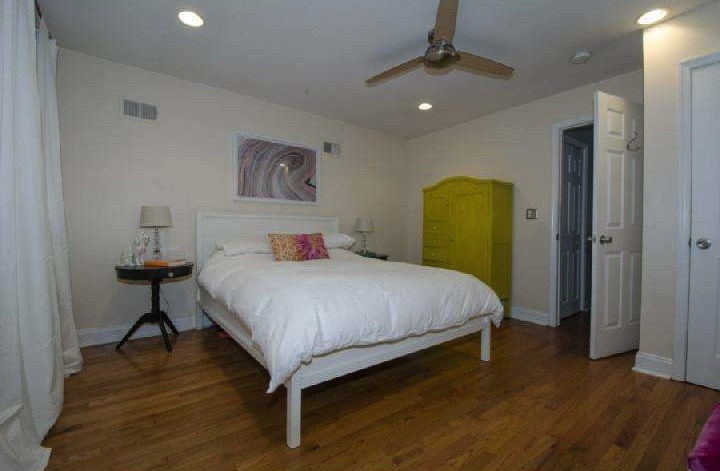 ---
• Listing: 1005 S Cleveland St, Philadelphia, PA
---