Very Lofty: Industrial Bi-level Condo in Old City
---
This is just a charmer, no doubt about it, and so iconically Old City. Little Quarry Street isn't even a street, really — just a block of perfectly preserved cobblestones in a unique design. The entry to the red brick building inside which this hidden condo awaits is as understated as can be, so it's surprising to go from the narrow confines of what's essentially an alleyway to a rather spacious shared courtyard with a grill and plenty of green.
As for the apartment itself, its spiral staircase — though of a metal and wood design that typically embodies mediocrity and sameness — doesn't look half bad here because of the overall semi-industrial design. The white painted brick, exposed ductwork and exposed beams are all a perk for a buyer who likes the industrial look, and the hardwood floors look like antique random-width oak even where they're not.
Though the two bedrooms upstairs are tiny — excuse me, "private" — the first floor is an open floor plan and has those high ceilings and large windows Plus, there's a balcony upstairs, so overall, there's room to move.
---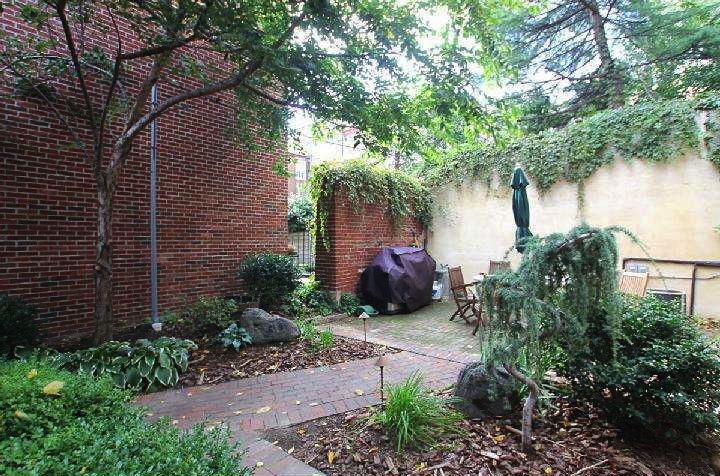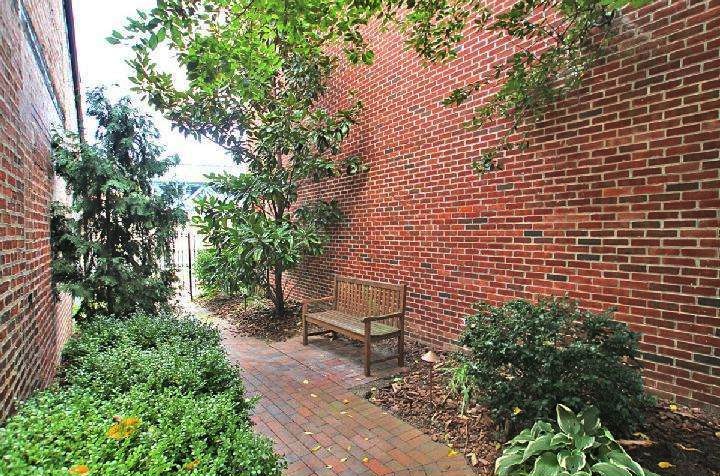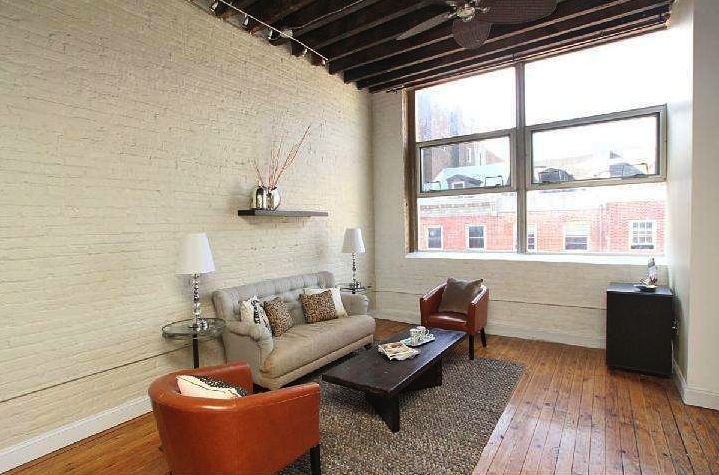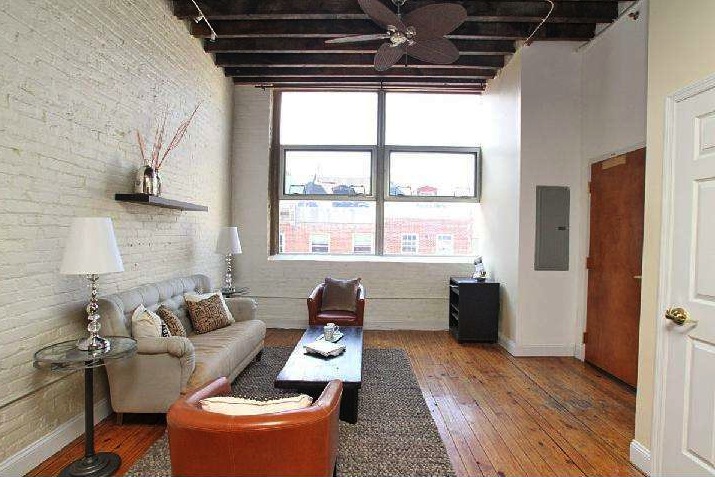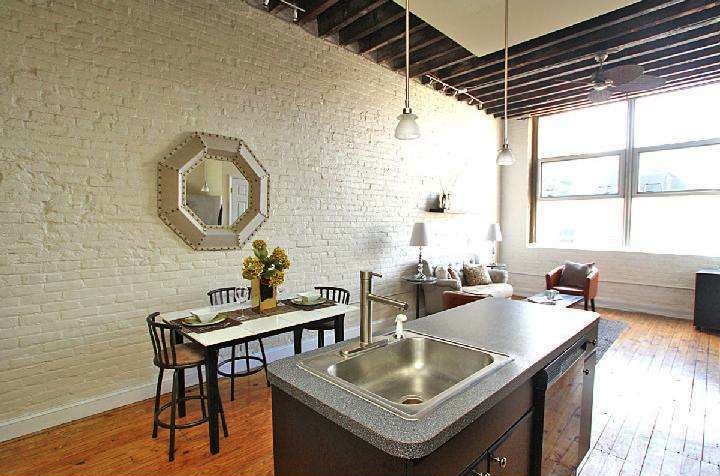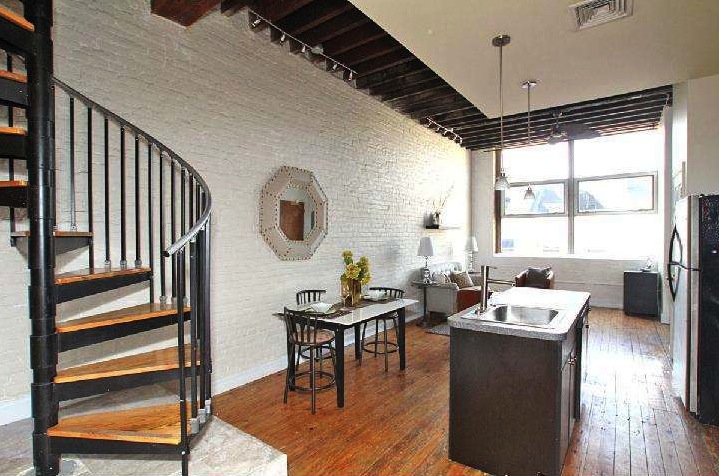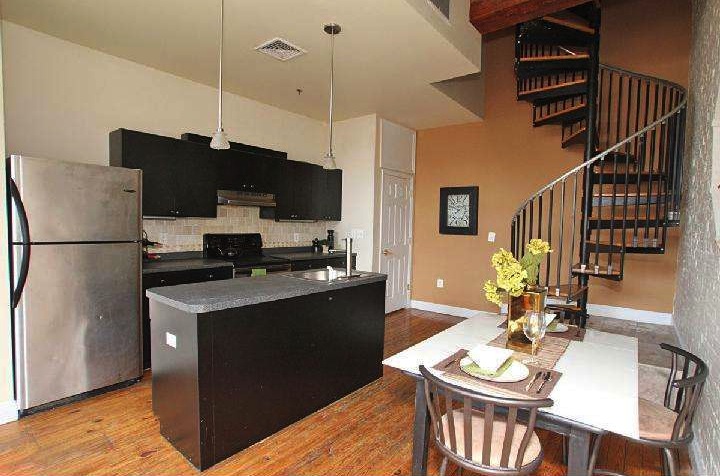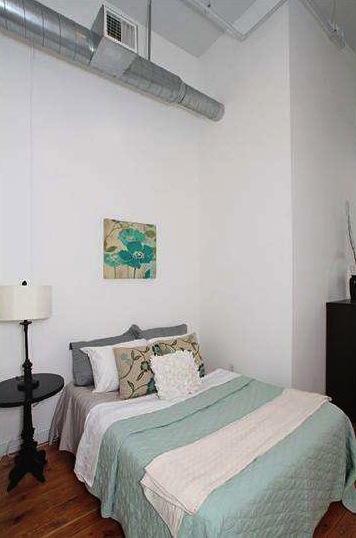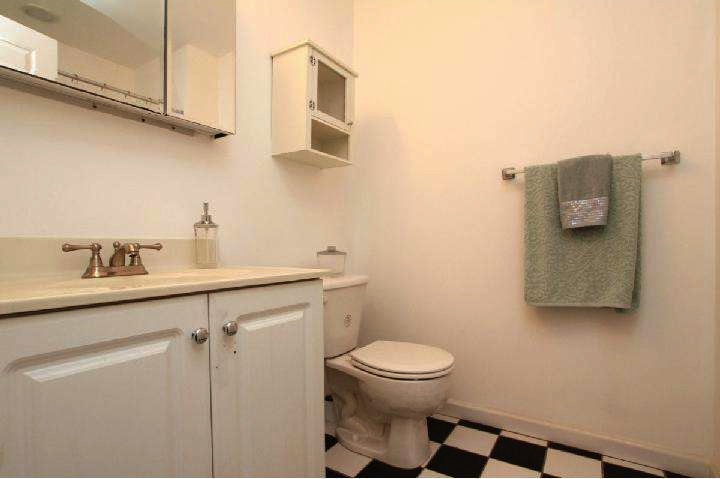 ---
THE FINE PRINT
Beds: 2
Baths: 2
Square feet: 953
Duly noted: "Four huge closets… as well as additional storage in the basement." Pets allowed (not just in storage space. Everywhere).
Price: $339,000
Listing: 114 Quarry Street, #3A
---