Photos of Marc Vetri's Home Kitchen!
---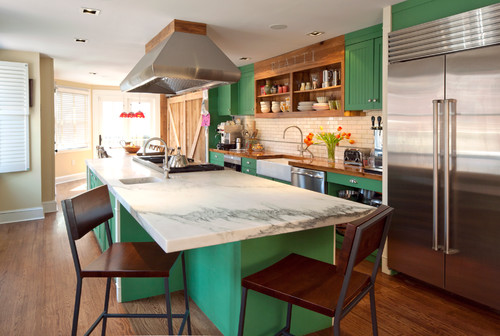 Along with several serious-bald-man shots of star chef Marc Vetri, a new feature from Houzz serves up three luscious photos of Vetri's home kitchen, which he recently redid. As with Stephen Starr's home kitchen, which I wrote about last year, Vetri's is incorporated into the living space so that he can cook and be a part of the conversation at the same time. He told Houzz a few of the design elements he likes in a kitchen: old subway tile or antique tile for a backsplash; wood floor;
recessed can lights.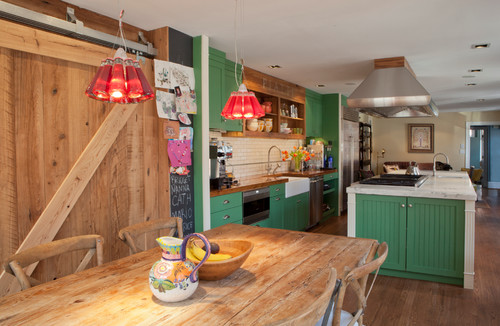 Pro Chefs Dish on Kitchens: How Marc Vetri Cooks at Home [Houzz]
---