Society Hill Home on Corner of St. Peters Way Listed for Just Under $3M
---
This four-bedroom, almost 4,000-square-foot house is an absolute beauty bordering an absolutely beautiful street–though St. Peters Way isn't exactly a typical urban thoroughfare. Named for its connection to St. Peter's Church, it's more of a "pedestrian lane," as Philly-based novelist Ken Kalfus referred to it in a New York Times article about Philadelphia streets.
PlanPhilly's Ashley Hahn also called attention to it in a piece about Ed Bacon Greenways, which Bacon put in the Society Hill master plan to facilitate pedestrian travel between historic sites.
To give a sense of where this is, here's one walk Hahn recommends:
Start at 4th and Locust and walk east down St. James Place to I.M. Pei's mod townhouses surrounding a circular garden. Then turn right (south) to walk down St. Joseph's Way. There's a park nook to your left and an historic interior court of houses to the right. Cross Spruce and St. Joseph's Way becomes St. Peter's Way. St. Peter's leads you through another mixed historic and modern block to Three Bears Park (aka Delancey Park), a space designed by John Collins.
There was controversy over Bacon's initial plan, however, but its eventual resolution led to the restoration of some historical houses–perhaps this corner home, which was built in 1827.
The house faces St. Peter's Church and its gardens. It has incredibly rich hardwood floors, five fireplaces, spacious rooms, a high-end kitchen, a garden with a fountain, some remarkable ceilings, and a modern claw-foot tub in one of its five-and-a-half bathrooms.
There's paid parking through 2015, and a tax abatement in place for a year. The current asking price is $2.275 million.
---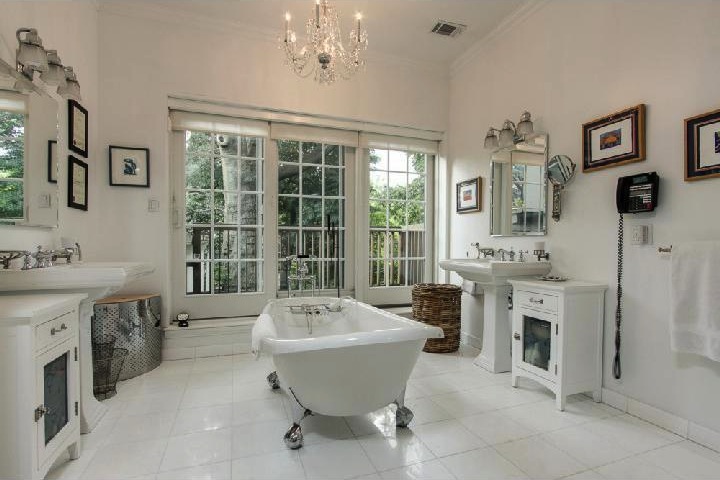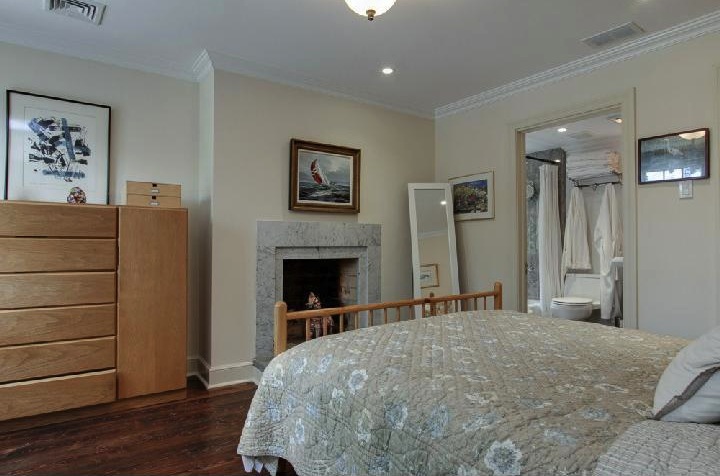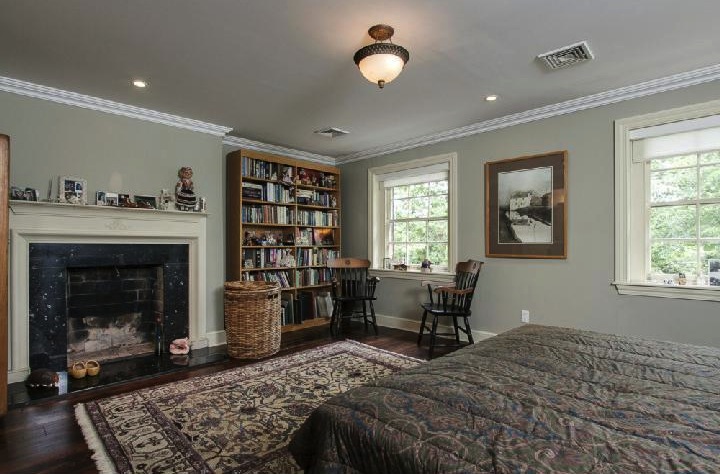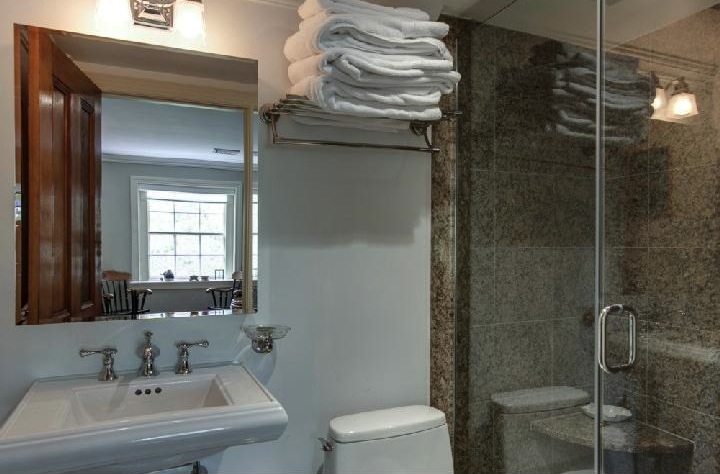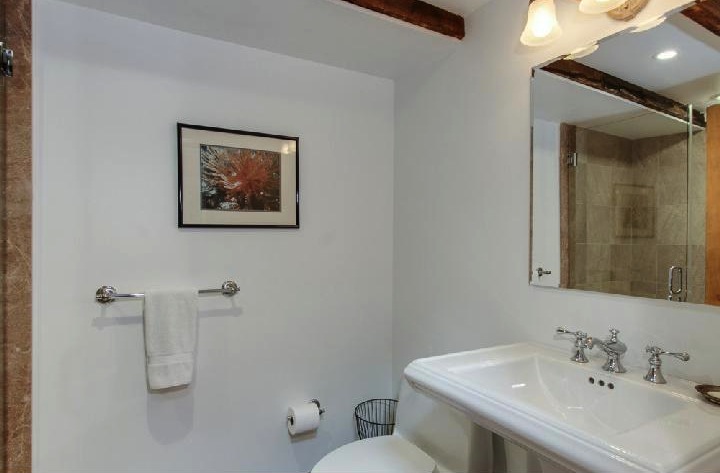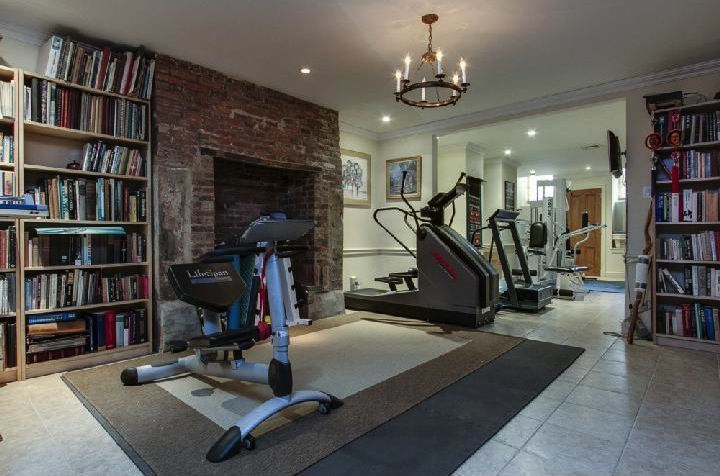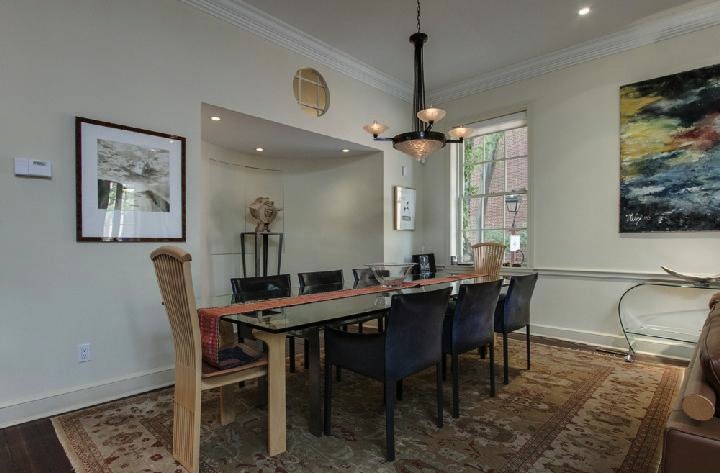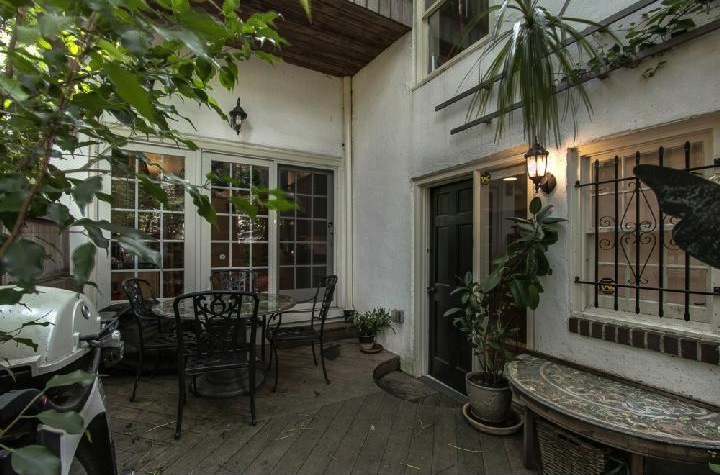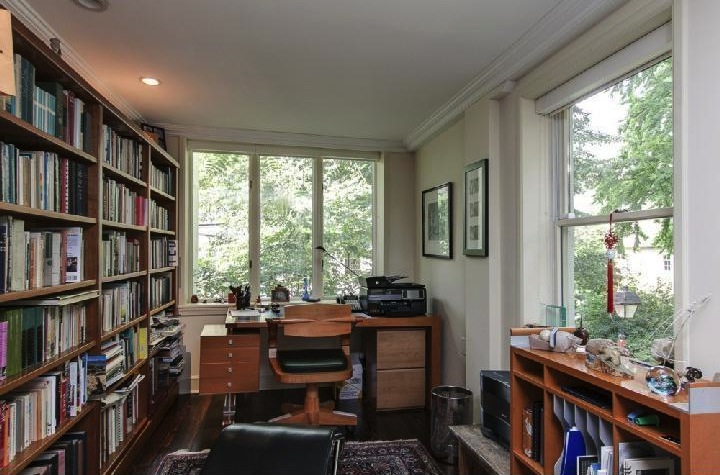 ---
• 319 Pine Street, Philadelphia PA [Redfin]
---