Rittenhouse Square Law Offices: "The Office" Meets "Mad Men" But Less Funny
---
Imagine Scranton, Pa., on Rittenhouse Square. Plop the office of The Office behind a 4-story historical facade. Quarantine paper execs in single offices with depressing furniture that looks to have come from a shuttered Red Rose Inn. Wait a few seasons, and set Mad Men in there, and have Don crush a cigarette out on the sofa arm in a fit of melancholy. That's kind of the feeling you get from the decor of this former law office, as Estately blogger Ryan Nickum pointed out in an email.
But forget the decor. As an investment, it's a solid bet. There are eight office suites in a location that could fetch a good price for commercial space. There's also an (occupied) apartment on the top floor that gets rented out; it has a roof deck, and given the location surely generates significant income.
One important thing to notice: the cardboard cat on toilet tank
---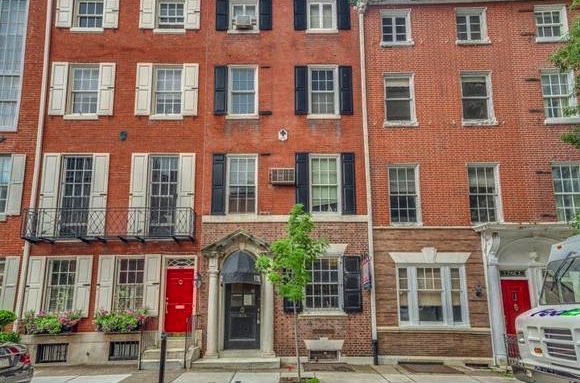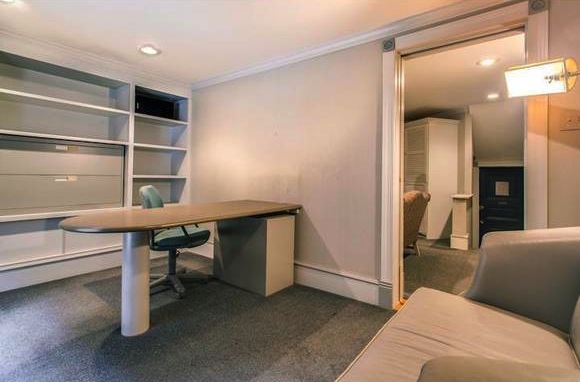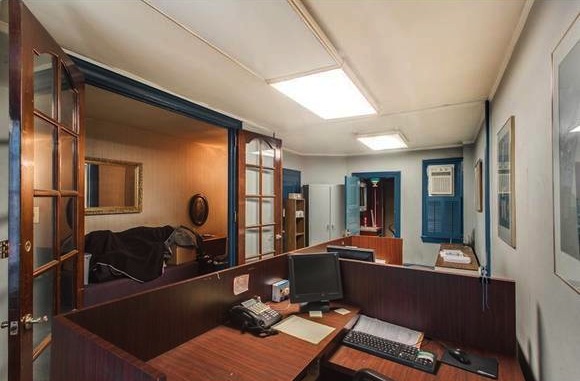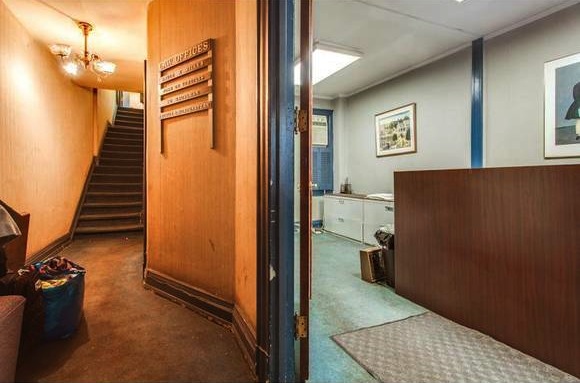 ---
Price? $2.5 million for 4,500 square feet.
• Listing: 1707 RITTENHOUSE SQUARE [Estately]
---