House of the Day: 4BR Home With Ridiculously Exquisite Period Details for Less Than $350,000
---
We expect this single-family brick Victorian in West Germantown to get snapped up quickly. It's got off-street parking, an enormous back yard, and a ton of original detail. The living room fireplace is made of slate, and the house is a reasonable four bedrooms and two baths. There's a wrap-around porch in front, and a shady patio in the back. We'd like to commend the listing agent on her smart use of photographs. If we had a spare $350,000, we'd buy this house just based on the close-up shot of the hardware on these original pocket doors.
The location, too, is kind of dreamy. It's half a block from Cloverly Park in a neighborhood full of creative professionals, avid gardeners and young families. There are two community gardens within a few blocks of this house, and it's close to Manayunk, East Falls, and Mt. Airy. There are two regional rail stops close by–Queen Lane and Chelten, and plenty of bus routes.
Our only complaint is that the front yard is boring. It's well-groomed, but come on, you can do better than English ivy and daffodils. Buy this house, please, and turn the front yard into a showpiece like the rest of the property.
---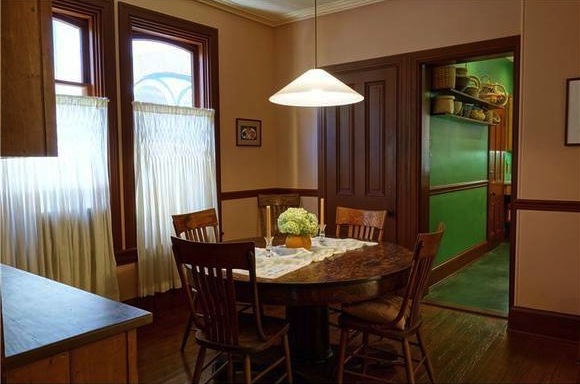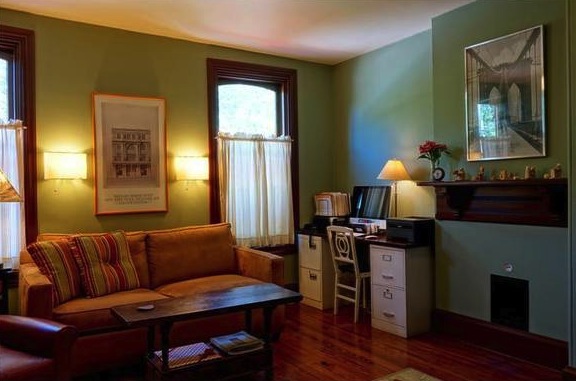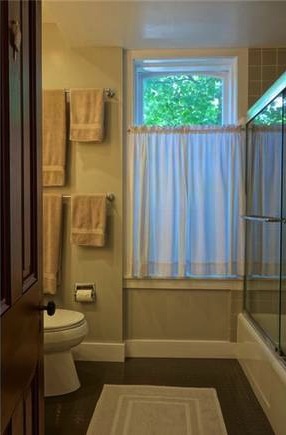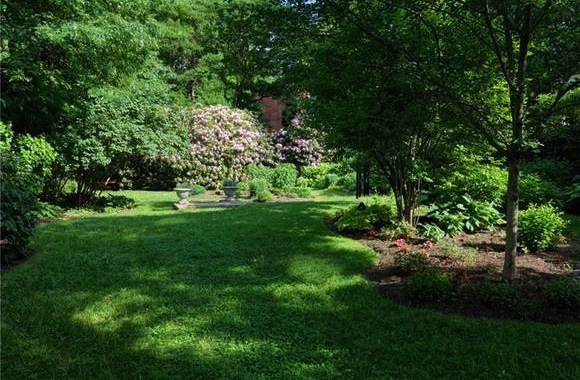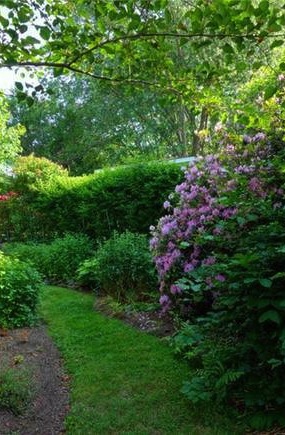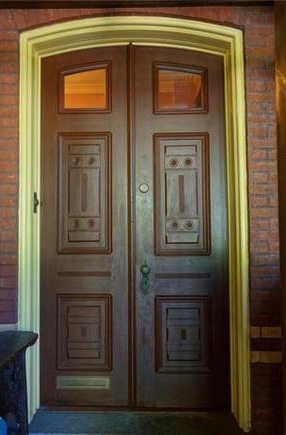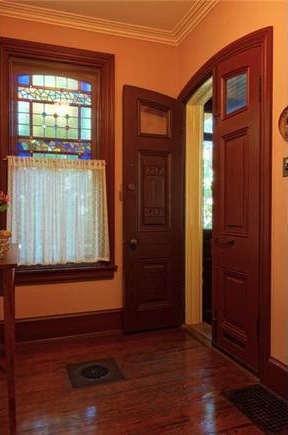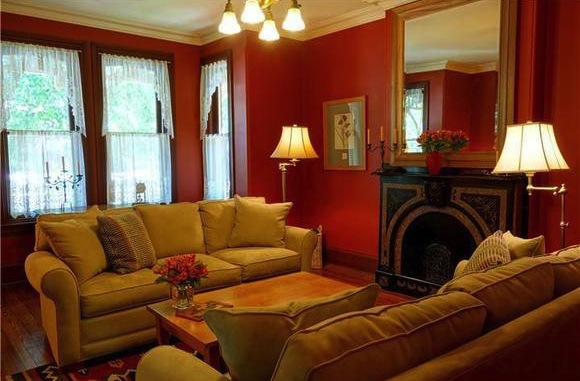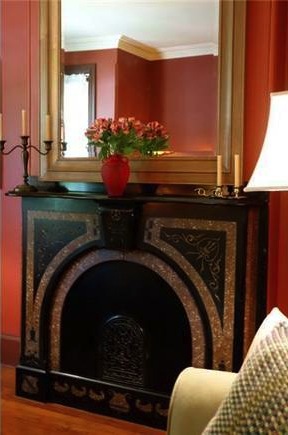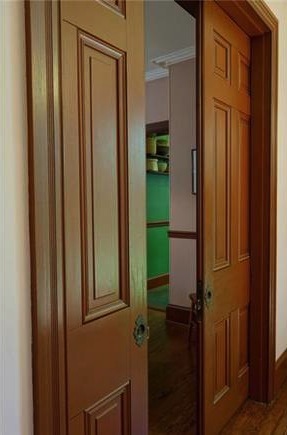 ---
• 428 W School House Lane, Philadelphia, PA [Estately]
---