Newly Listed: Hank McNeil's Delancey Street Mansion + Former Chunk of the McIlhenney Mansion
---
Tylenol heir Henry McNeil has been busy. He recently sold 1914-15 Rittenhouse Square (colloquially known as the McIlhenney mansion) to Bart Blatstein for the developer's use as a private residence. McNeil's own home was recently featured in a Wall Street Journal article about historic Philadelphia homes that have modern interiors. That home, a phenomenal 13,000-square-foot residence at 19th and Delancey. For enthusiasts of modern design, it is without compare in the Rittenhouse Square area.
1901 is being sold with a companion property that will sound familiar to those who follow building histories in Philadelphia: 1921 Manning. The duplex (with two parking spaces) used to be part of the McIlhenney Mansion parcel and is directly adjacent to it.
In fact, when Blatstein was in the process of purchasing 1914-15 Rittenhouse, he brought legal action against McNeil for breaching the Agreement of Sale, which had certain stipulations about roof decks at 1921. It all got resolved, but the upshot seems to be that no one will see anyone else sunbathing in the nude.
---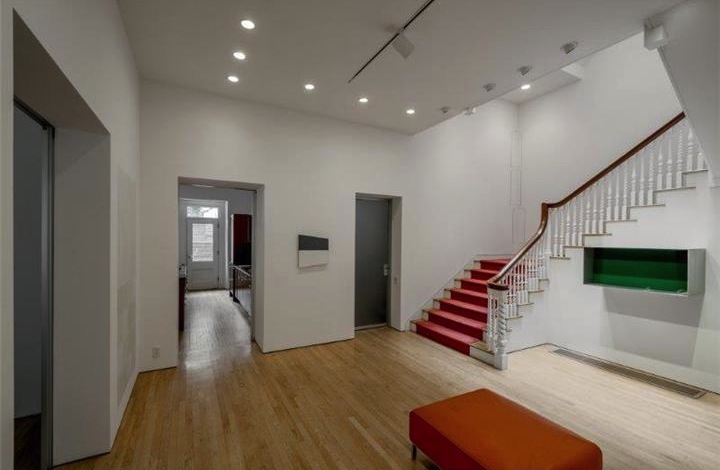 ---
The asking price for 1901 Delancey: $8 million. Best of luck to you, sir.
Listing: 1901 Delancey Street (w/ 1921 Manning) [realtor.com]
---