Public Gardens: Morris Arboretum
---
Judging by my Facebook timeline, half of Philadelphia went to the Shore this past weekend. The other half was at Morris Arboretum.
Before I started gardening, I preferred hiking in the woods to taking a stroll through a manicured arboretum. Now I love seeing what professional gardeners and arborists have managed to grow in the Delaware Valley. I go to Morris Arboretum to get ideas. When I get bored with my plants–how many purple hellebores do you need, really?–I like to check out the sheer variety at Morris.
I also like that the place is well cared for but it's not all necessarily perfectly groomed. The rose garden is laid out in a formal pattern but the beds are a bit of hodge-podge, with many other plants growing in among the roses. There are gazebos and pergolas and posh-looking water features, but there are also scruffy herb gardens and butterfly gardens, and even a woodland walk along a bend of the Wissahickon Creek that runs through the grounds.
Below the woods, next to the main gate, there's a meadow with wildflowers and native plants, and a meandering pond with yellow irises and turtles. The pond is also the best place on the grounds to spot red-winged blackbirds, if you're into that sort of thing.
I braved the crowds to take enough pictures for a slideshow. It was very crowded, and everybody seemed camera-happy, so for some shots there were a couple of people waiting right behind me to snap the exact same picture. Forgive me if you've seen similar images already on Instagram.
---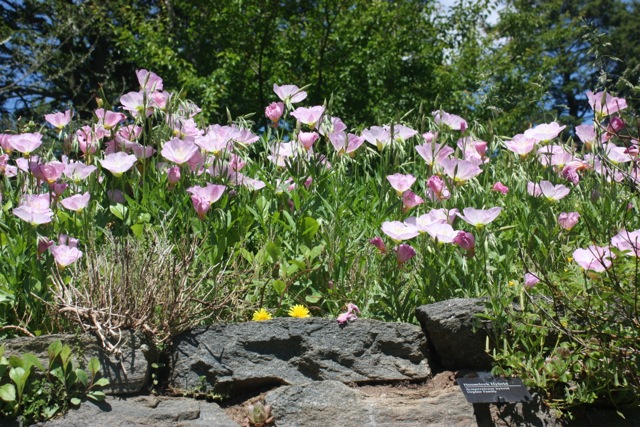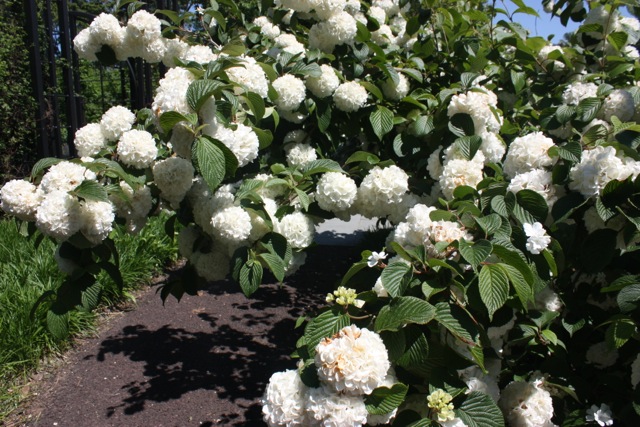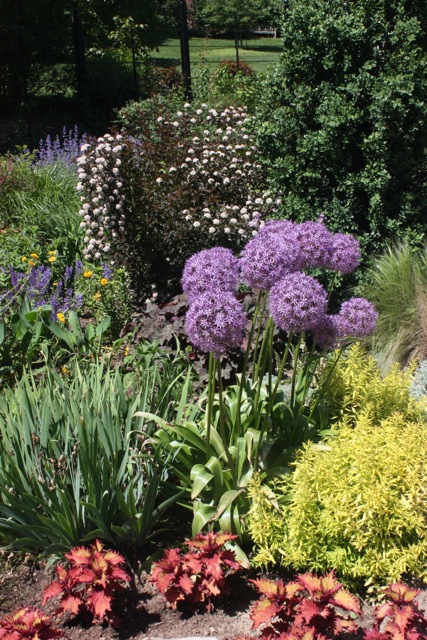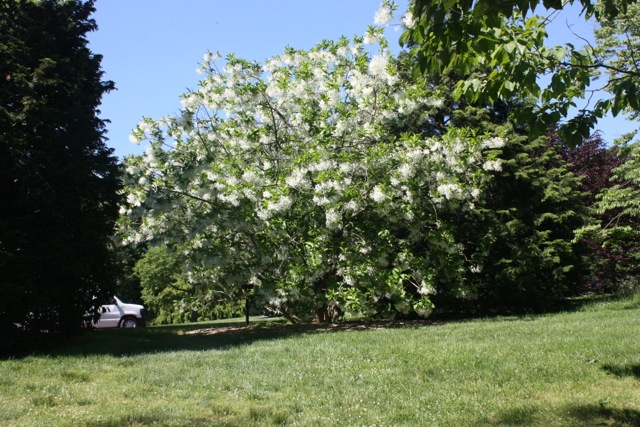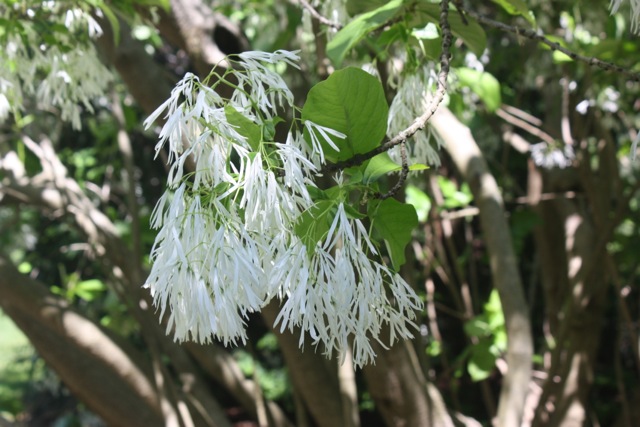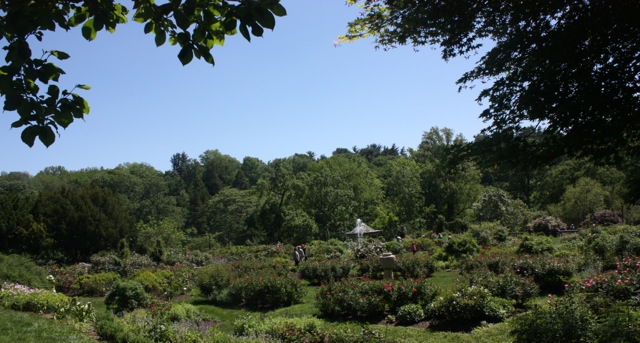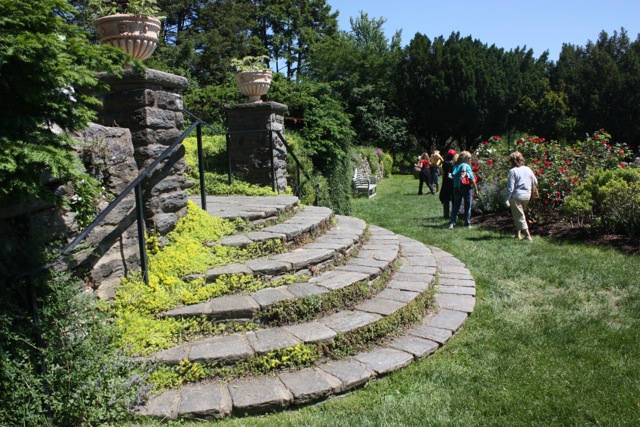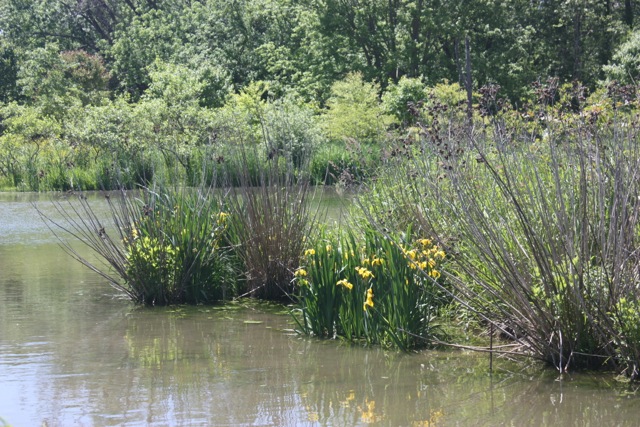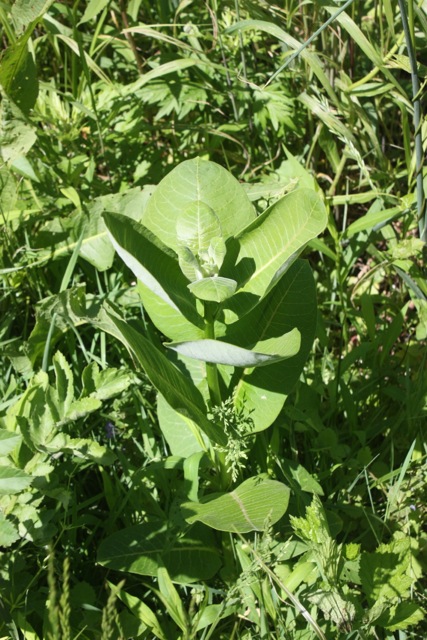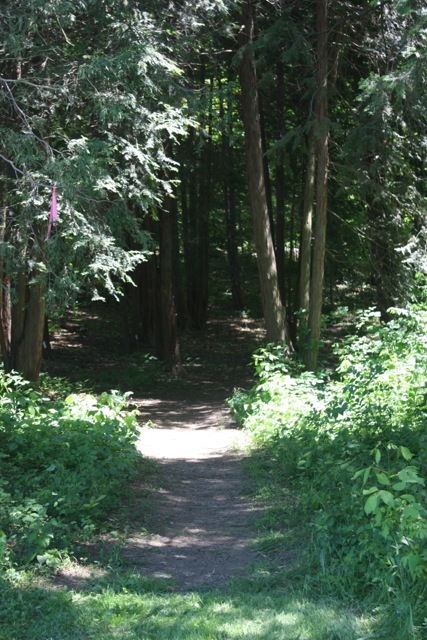 ---
Photos by Virginia C. McGuire
Morris Arboretum of the University of Pennsylvania
---