Lower Merion History Lesson on the Market for $775K
---
It may be that this home overlooking Mill Creek needs some TLC, but it looks very beautiful, and its heritage is significant. Sitting on 3.27 acres, the property was originally built around 1762 for John Righter, a mill owner and early real estate baron. Little more than a dirt path at the time, the land for the home was part of a 102-acre tract that Righter purchased from Hannah Norris, the widow of tobacco magnate Richard Harrison, whose holdings with her husband were often known as Harriton–a now familiar name.
But within just a few years, Righter had overinvested, according to the Lower Merion Historical Society, and had to sell his personal property, including–according to handbills posted at local taverns:
"2 wagons and gears, a pair of timber wheels, screw and carriage … a parcel of buckwheat in the mill and a quantity of scantling boards and logs, a crosscut saw, chain millstone etc."
This house later became part of the Clifton Wynyates estate, which belonged to wealthy banker James Crosby Brown and his wife Aurelia "Gladys" (Pomeroy Jenkins) Brown, each of whom had seven children from prior marriages that ended in the death of their spouses. The estate was 200 acres with a 50-room Tudor-style mansion, and this is where the artist Thistle Brown grew up. In her obituary, the Crosby Brown family's sad fate was described:
Thistle's father died of a heart attack in 1930, when she was only five years old, just months after learning that most of his fortune had been lost in the stock market crash of 1929.

By the mid-1930s, in the midst of the Great Depression, her mother had moved the family to a farm where, instead of visiting the barns as the privileged "princess," Thistle tended her own chickens and sold eggs at a roadside stand to bring in money for the family. In 1937, when Thistle was 12, her mother passed away.
The house was remodeled anew as a single home in 1936 by Walter Durham, Lower Merion's most prominent architect of the 20th century. The listing says, "This home is in need of someone with the wherewithal to bring it back to its former glory." Which former glory is up to the buyer, but we do hope it finds someone.
---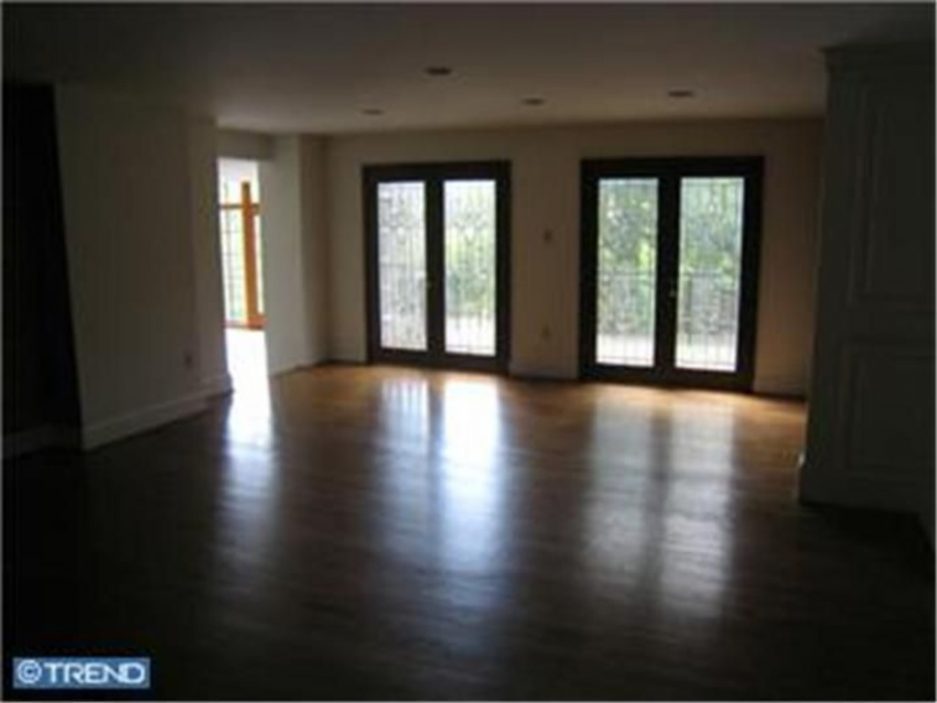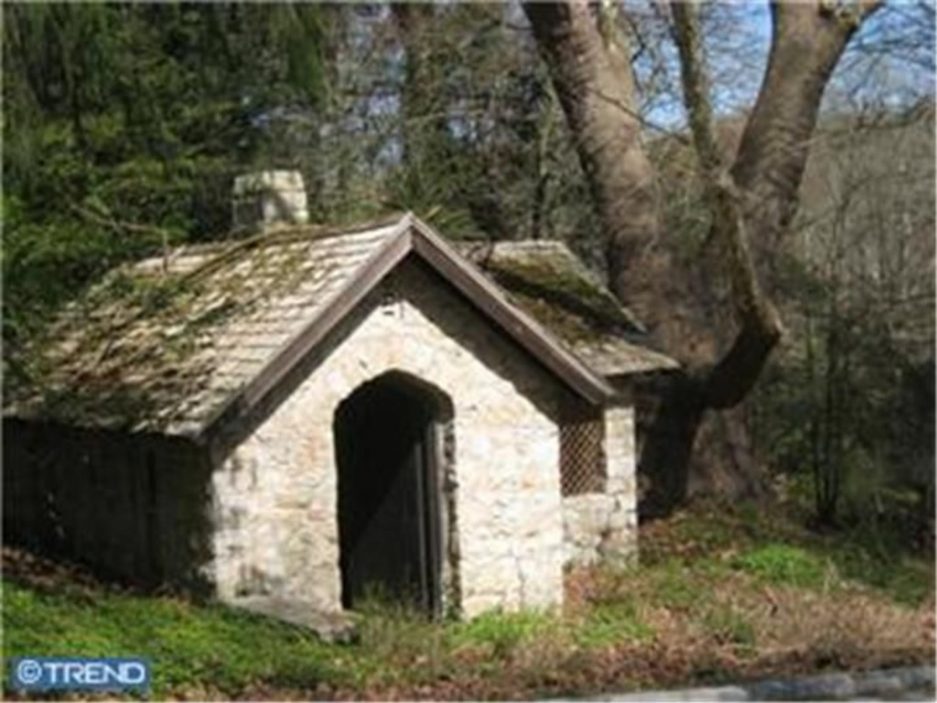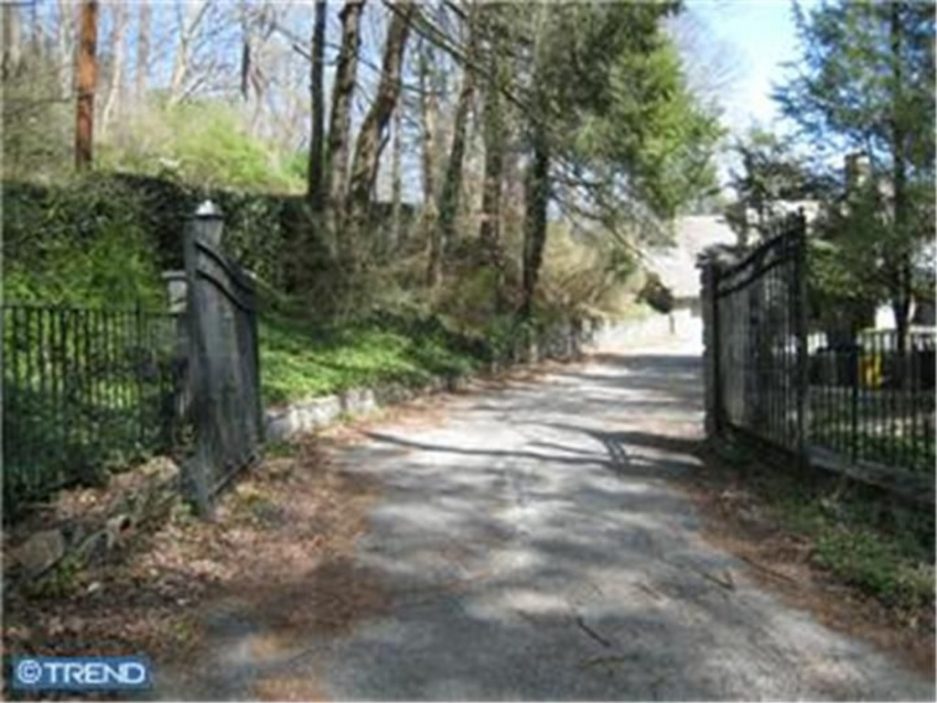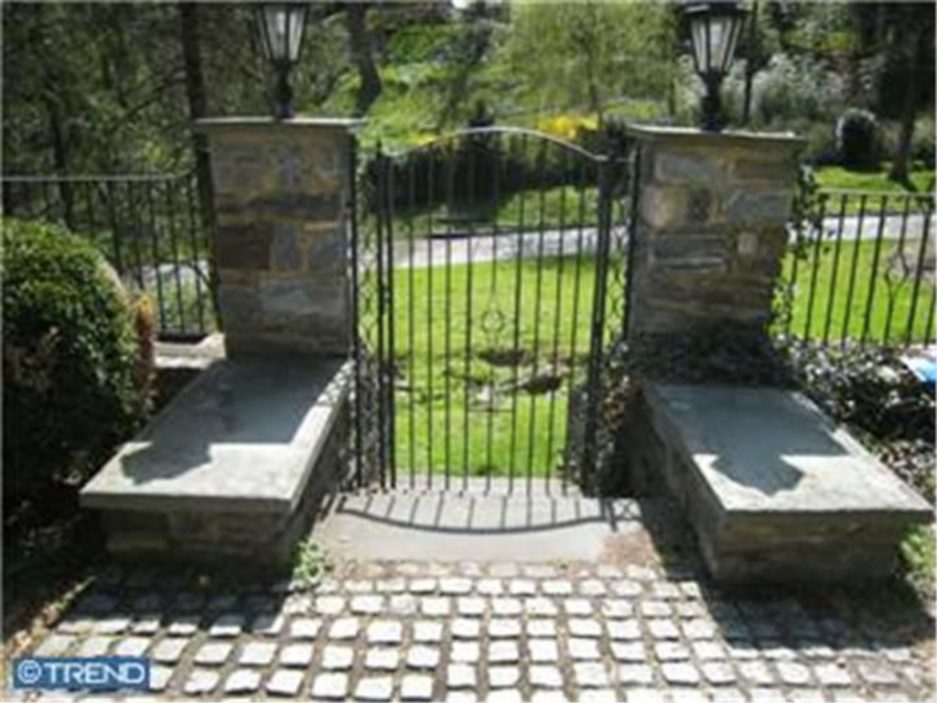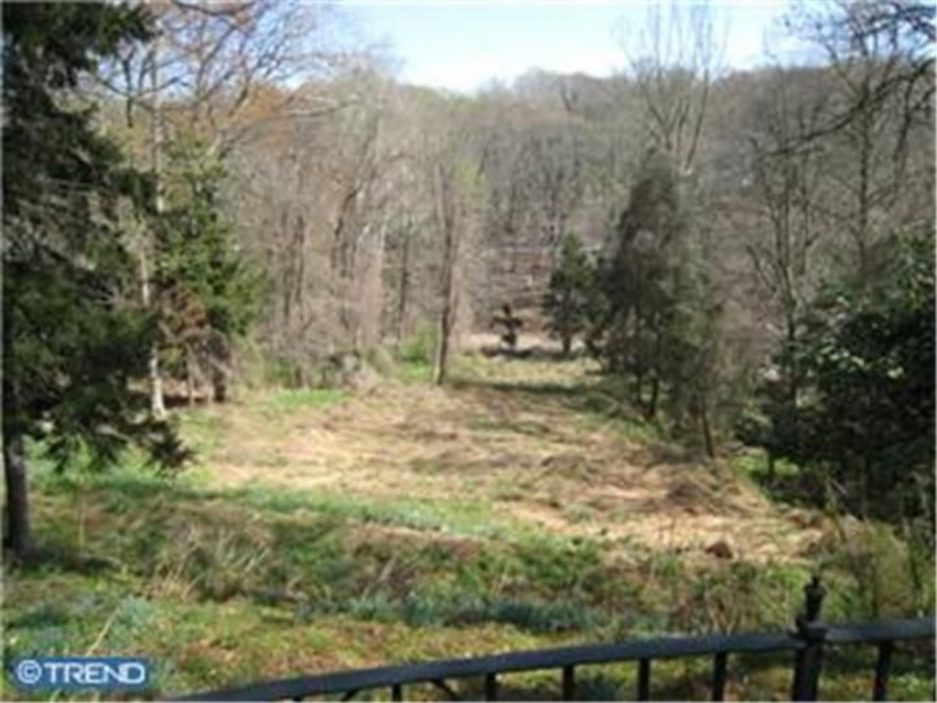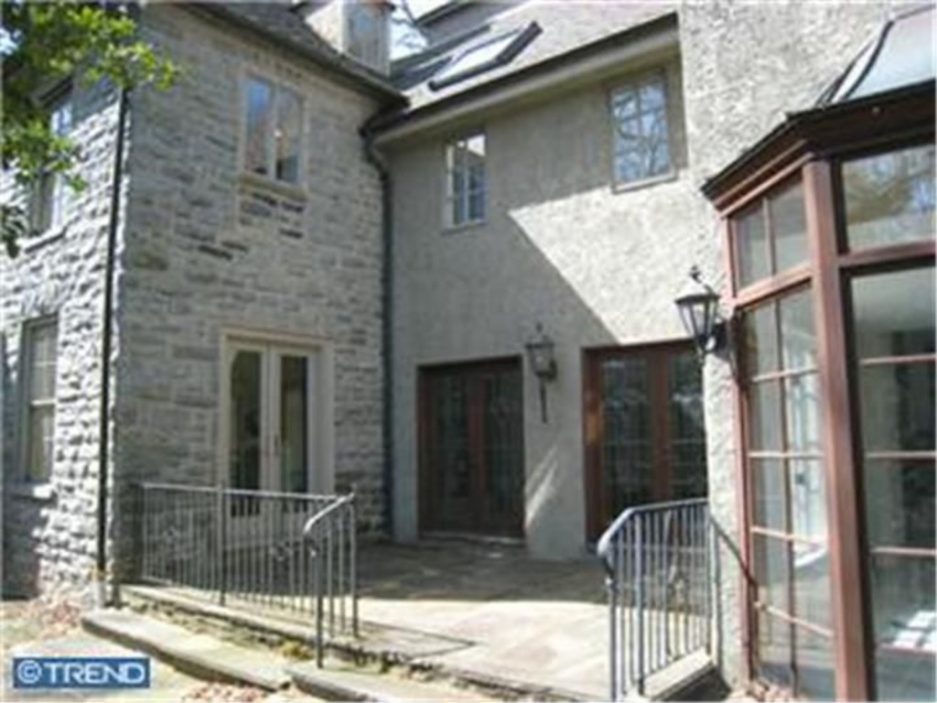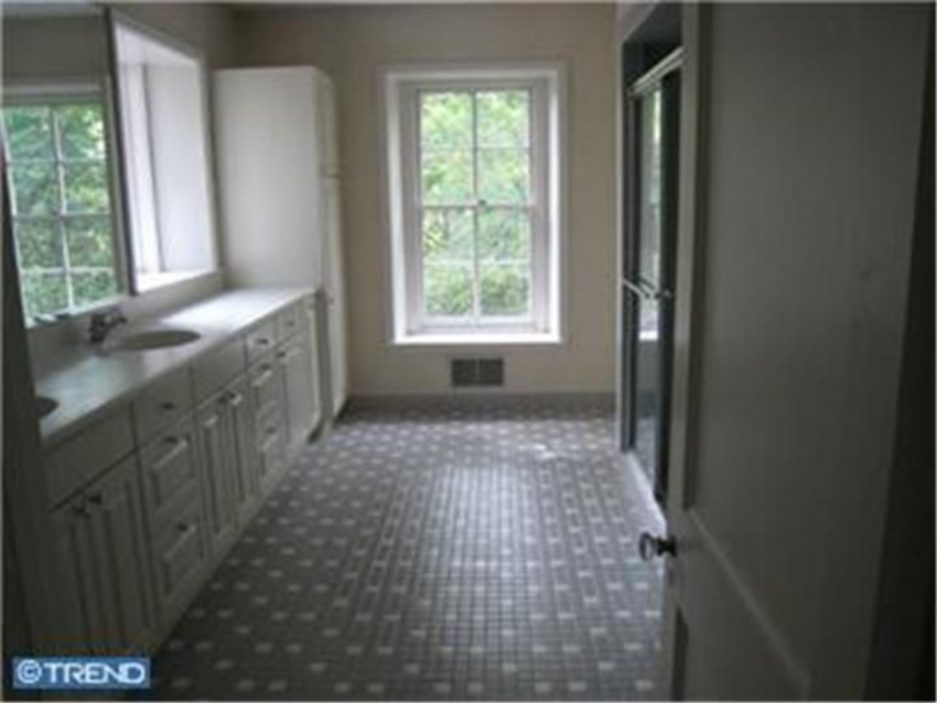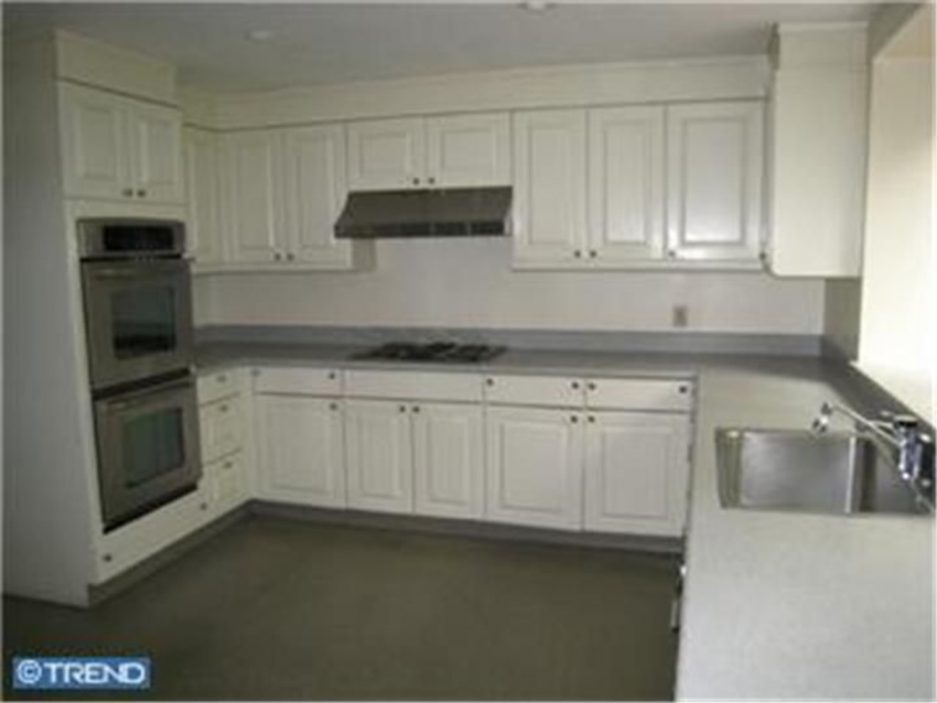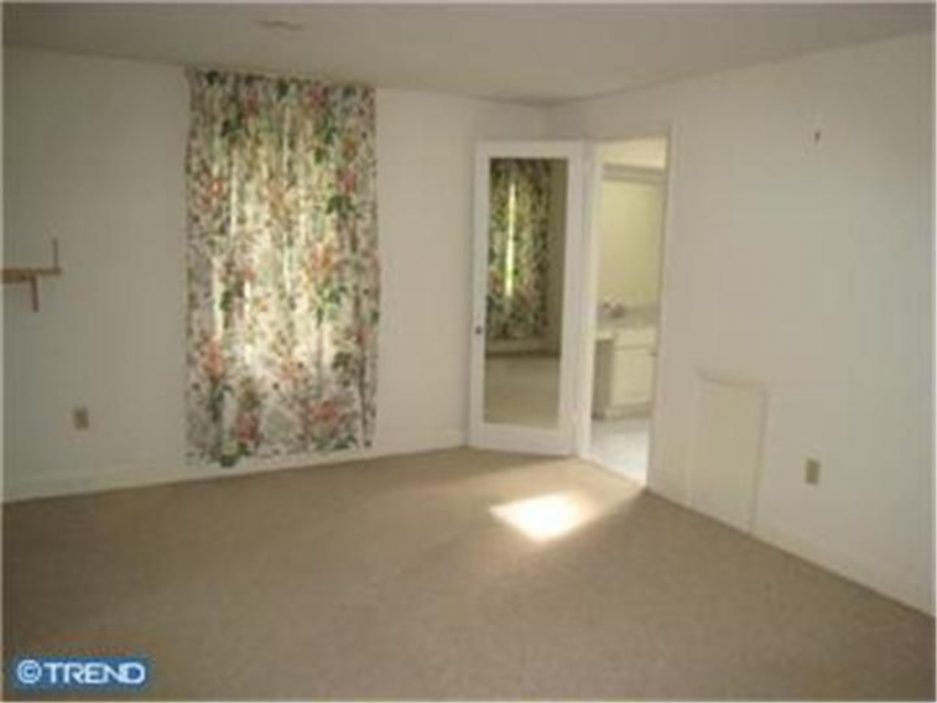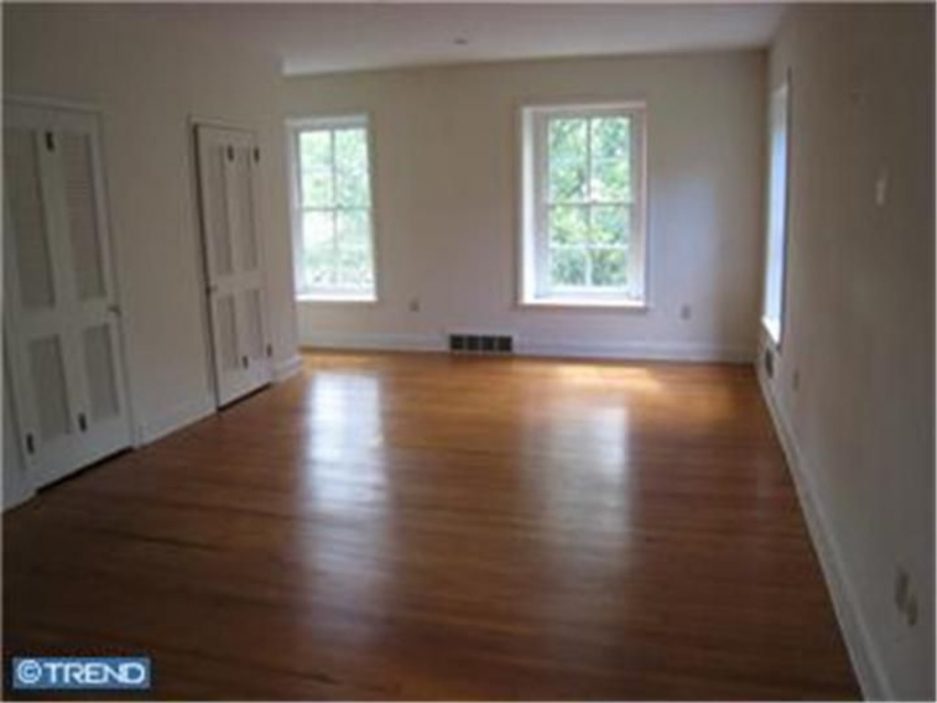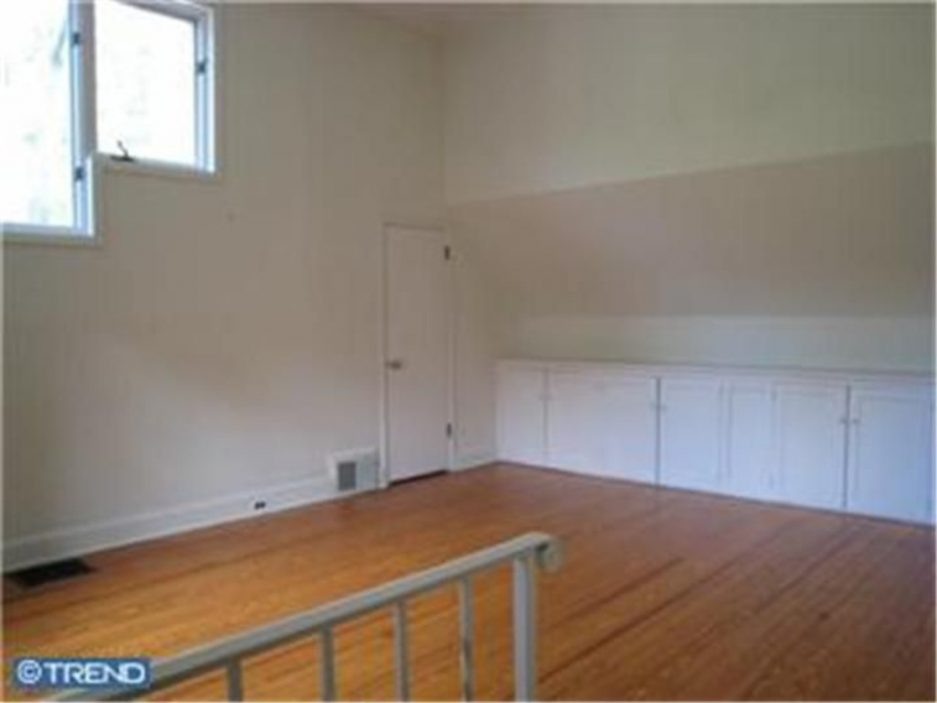 ---
THE FINE PRINT
4 BR, 5BA
$775,000
Terraces and gates
Small stone springhouse
5,781 sq. ft.
31 Righters Mill Rd, Gladwyne PA [Redfin]
---