This Couple Traded a First Dance for Bowling at Their Harp and Crown Wedding
Yes, they wore custom bowling shoes too.
---
If you're considering throwing your future Big Day your own way, take notes from this Harp and Crown wedding. The occasion, photographed by Tyler Boye, put the couple's twist on tradition: They customized their playlist to feature guests' first dance songs, and skipped their own first dance to go bowling instead. Explore the celebration below. [Ed. Note, April 2nd, 2020: The coronavirus outbreak has impacted the wedding industry greatly, and we are committed to continually sharing pertinent news and information for and about couples who are navigating the impacts on their weddings and related events. We must also, however, serve as a resource for those preparing for weddings in the future, and honor weddings that have recently taken place. We are here to support past, present and future Philadelphia weddings.]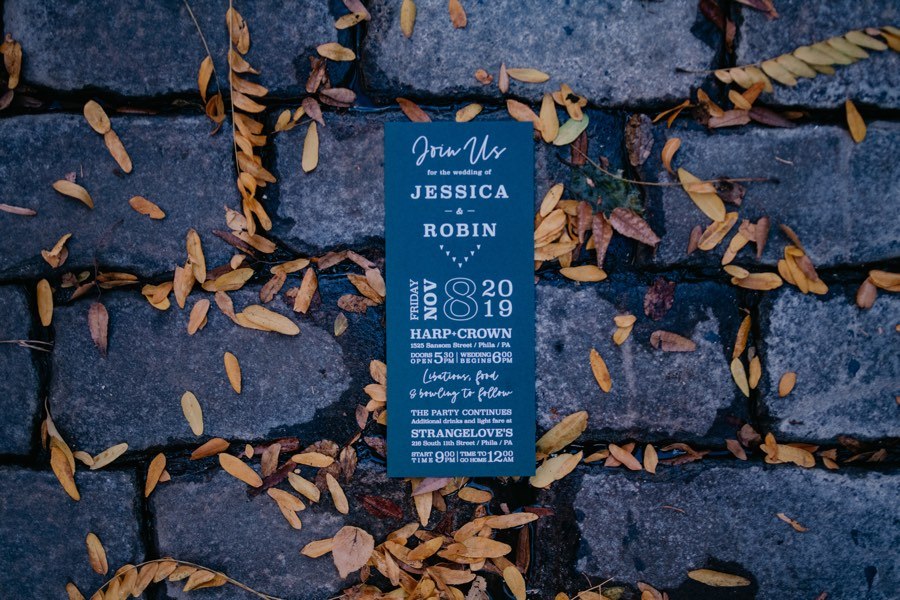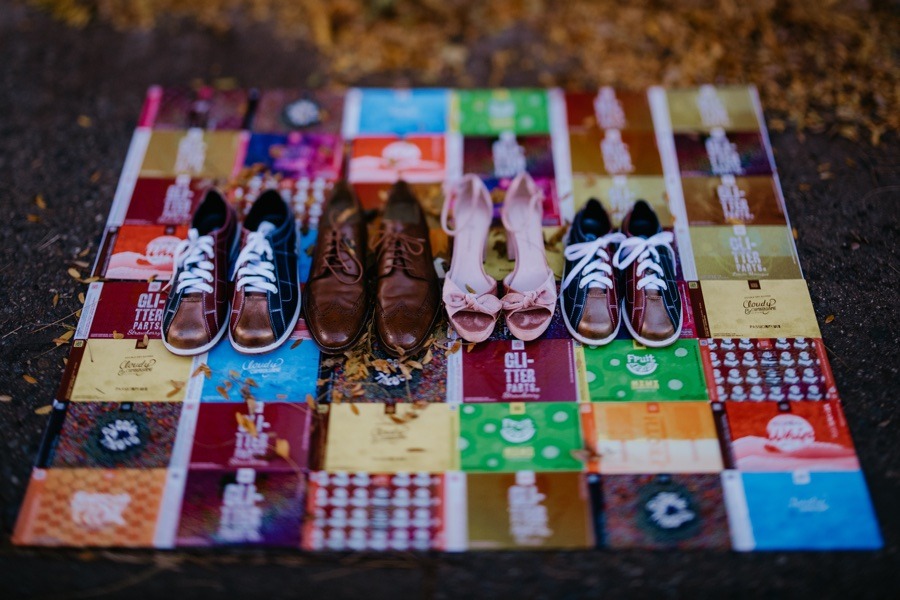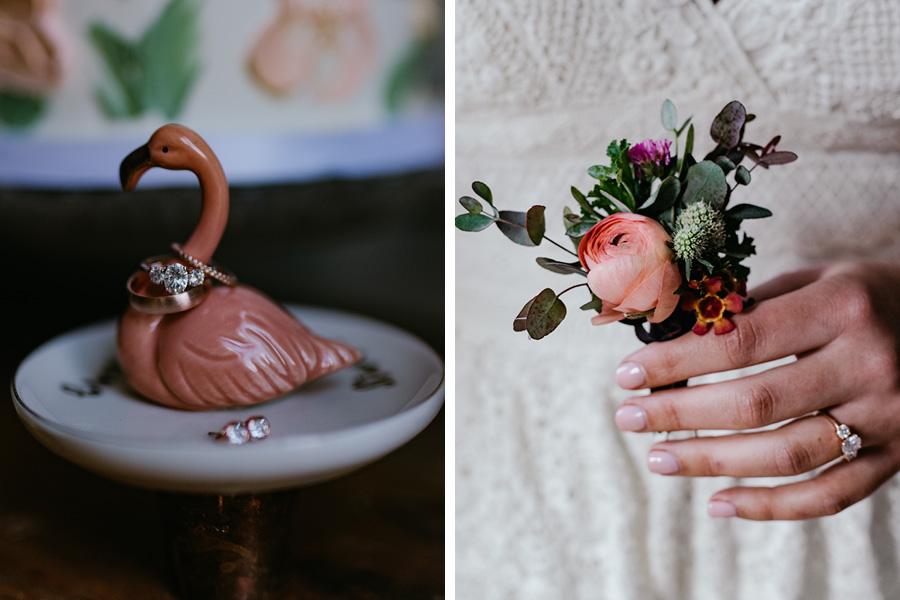 Jessica Marcou and Robin Thorum Jr. met on a dating app, and to break the ice, they compared their favorite sandwich shops in Philly. Despite their differences — Jessica's was from Paesanos; Rob's was from John's Roast Pork — the conversation was a success, and the pair met in person at Billy Murphy's Irish Saloon in East Falls for their first date.
The meeting was effortless. Jessica knew she liked Rob when he paid for their first round of drinks so that the bartender, whose shift had ended, could go home. "That really hit home with me because I had worked in the service industry all through college," Jessica says. "It was a small, thoughtful gesture that made me secretly very happy."
Before the evening was over, they had plans for a second date: brunch the next morning.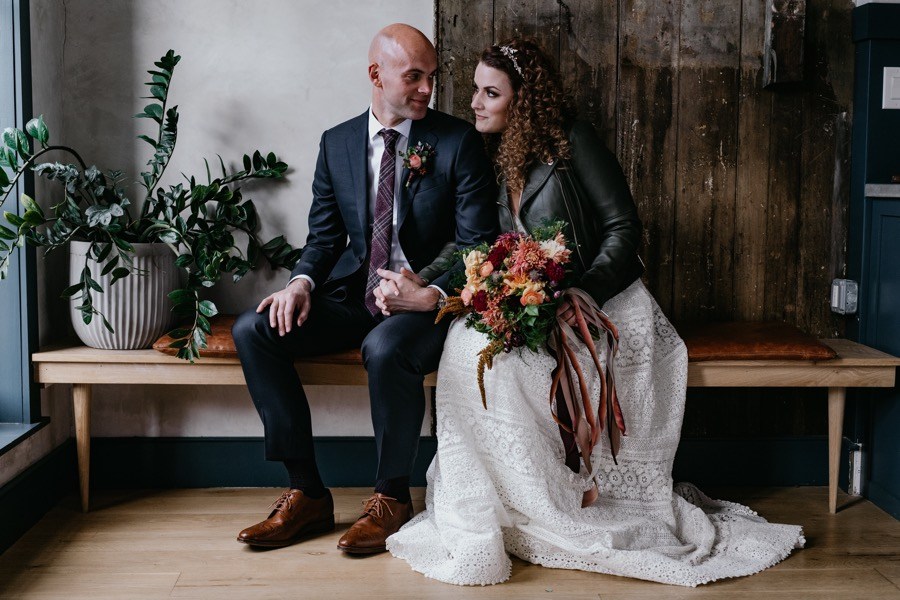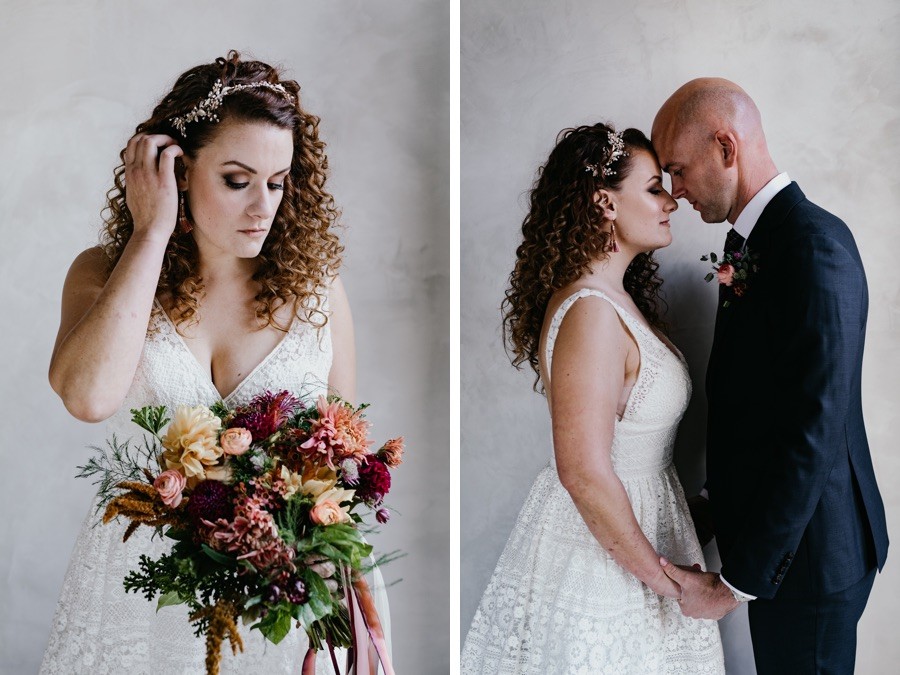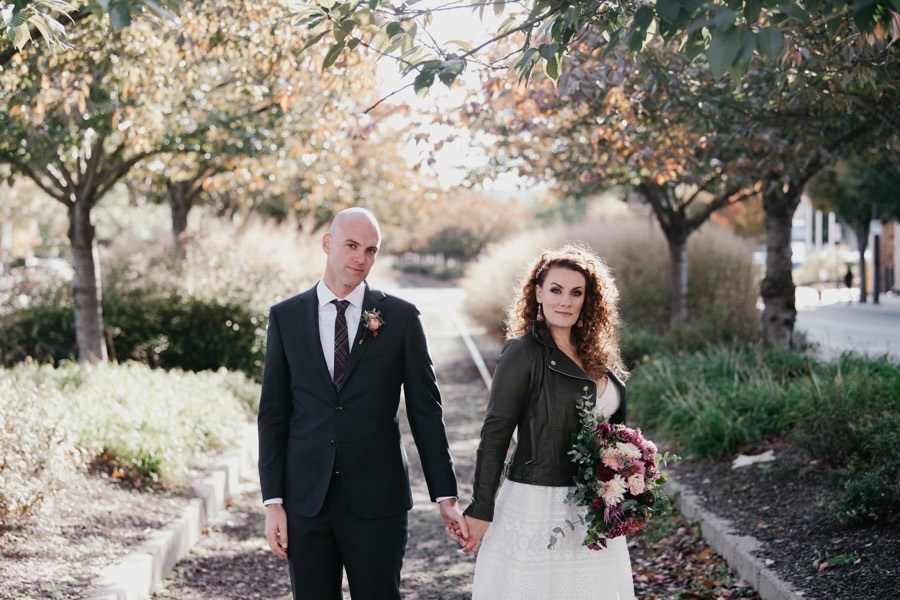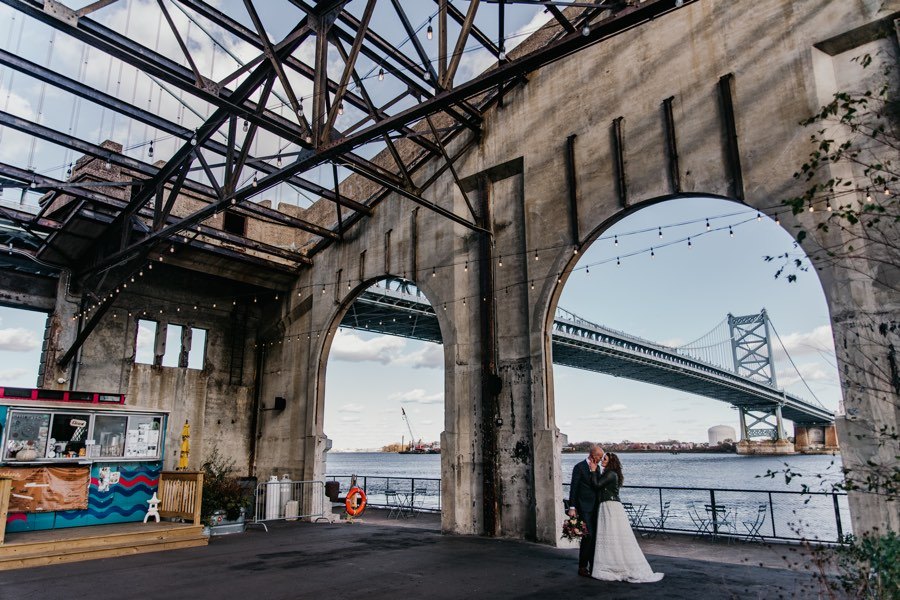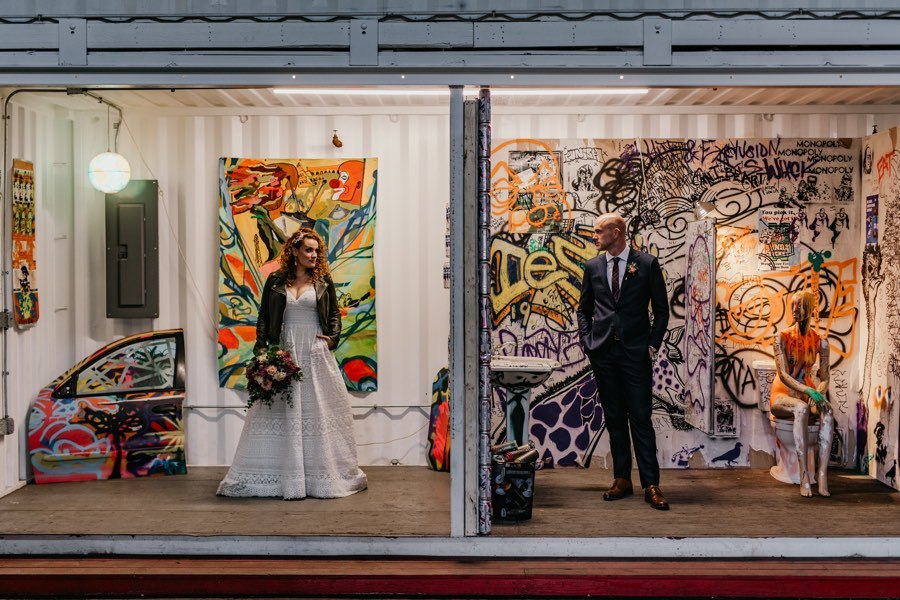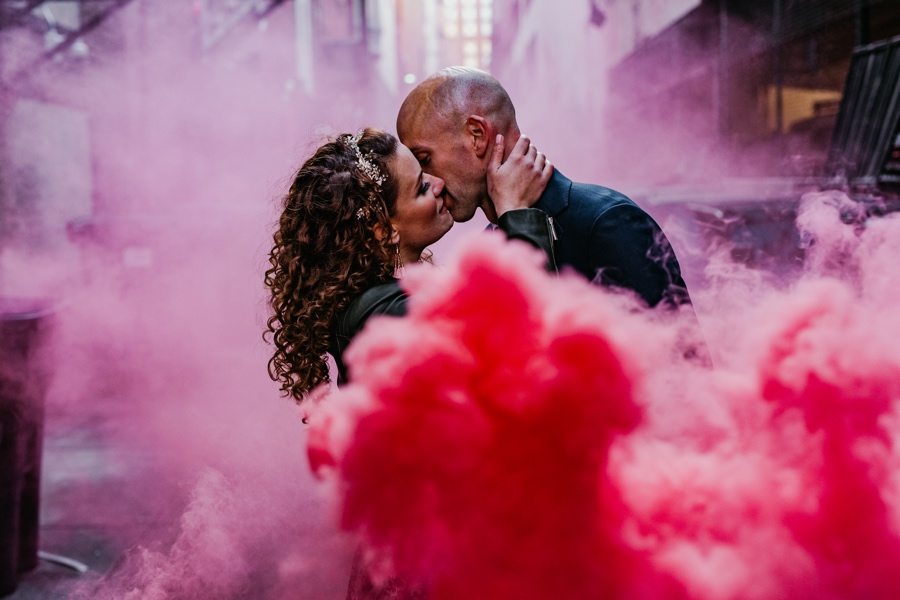 On a Sunday morning 14 months later, Rob got down on one knee in his and Jessica's living room and popped the question. She said yes, and he told her to eat a light lunch because they'd be celebrating their engagement that night at Friday, Saturday, Sunday.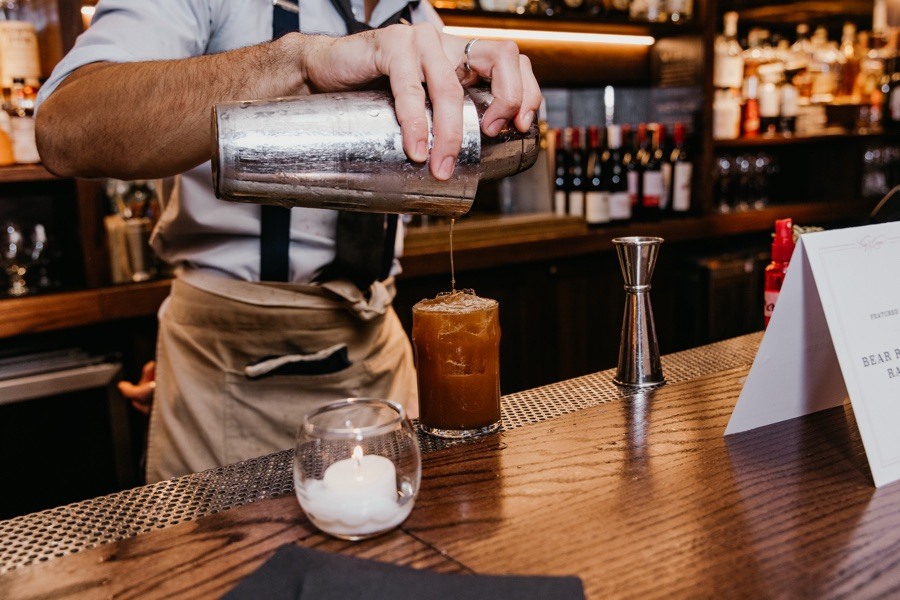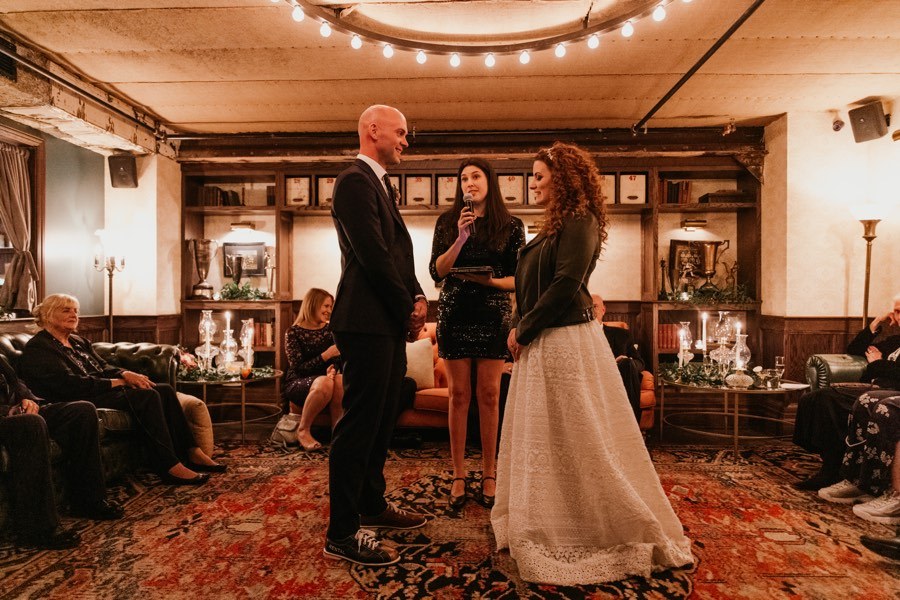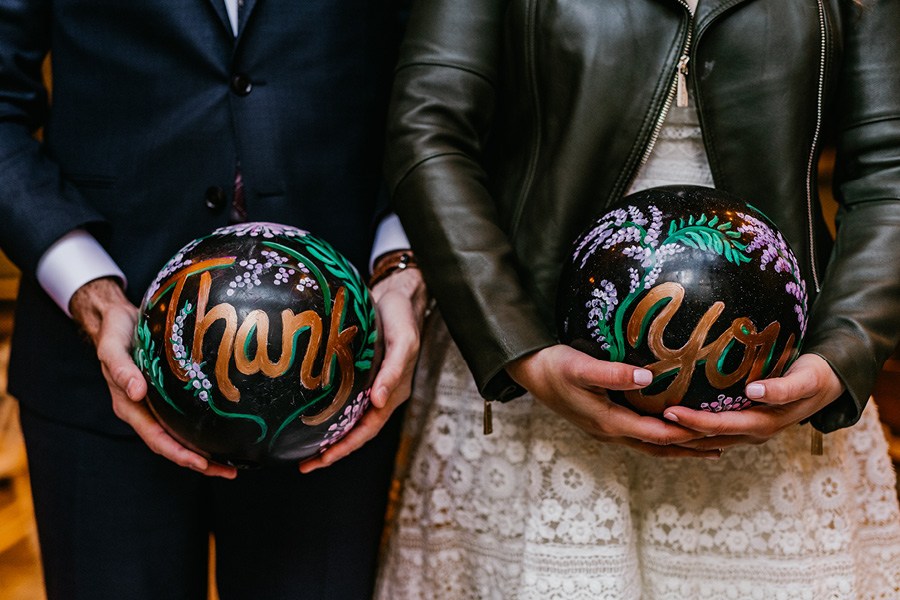 Jessica and Rob threw a November wedding at Harp and Crown surrounded by 75 of their loved ones. In lieu of a DJ or live band, the couple made a playlist comprised of guests' first dance songs as well as a few of their own favorite tunes mixed in. They also took advantage of Harp and Crown's private two-lane bowling alley, Elbow Lane: Each had custom bowling shoes (Rob admits he didn't take his off and also wore them to the afterparty), and, before the ceremony, they were able to bowl a few practice rounds—gutter ball after gutter ball, says Jessica.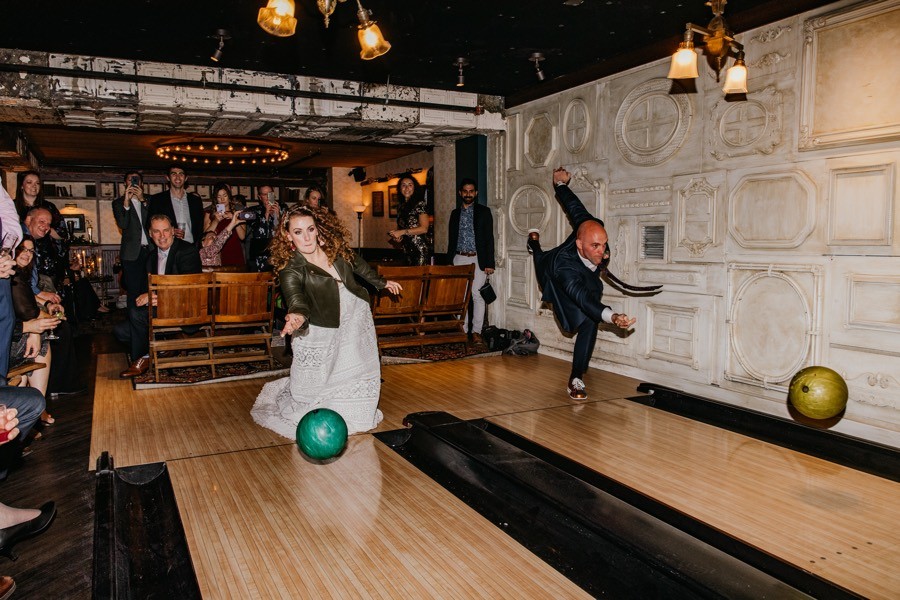 But after saying "I do," Jessica and Rob synchronize bowled in place of a first dance, with guests cheering them on. Jessica got a strike, and Rob got a spare. "It was amazing to do well when the pressure was on," Jessica says. The most sentimental moment? Their good friend, who served as the officiant, wrote a speech and poem based on separate interviews with the couple prior to the wedding. She included a line in the poem to honor Jessica's late brother, Phil. "We had no idea what she was going to say," she recalls. "We just knew we wanted it to end as a toast to all of the amazing people [who] were surrounding us that evening. … It was perfect."
The rest of the evening was filled with food, signature cocktails (The Ruby Slippers for her, The No3—from Alpen Rose's cocktail menu—for him) and craft beer. Jessica even surprised Rob by putting his favorite brew on draft, Bear Republic Brewing Company's Racer 5 IPA. Then it was off to Prague and Budapest for the honeymoon, followed by plenty of bowling in the future too.
THE DETAILS
Photographer: Tyler Boye | Venue: Harp and Crown | Planning/Design: Alpern + Kemp | Florals: Jig-Bee Flower Farm | Catering: Schulson Collective | Hair: Amanda D'Andrea | Makeup: Beke Beau | Groom's Attire: Enzo Custom | Cake: Cake Life Bake Shop | Invitations: Chick Invitations
Get more great content from Philadelphia Wedding:
FACEBOOK | INSTAGRAM | NEWSLETTER | PINTEREST
Getting married? Start and end your wedding planning journey with Philadelphia Weddings' guide to the best wedding vendors in the city.
---